Click here to read Los Angeles Travel Diary Part 1
Day 4: I booked a morning shoot with Flytographer so we could capture some decent non selfie photos of our trip. Craig does not especially enjoy having his photo taken but he is pretty well behaved if I pay a photographer to capture photos for us LOL. I figured that I could frame a few photos and display them in our home as well so I decided to splurge!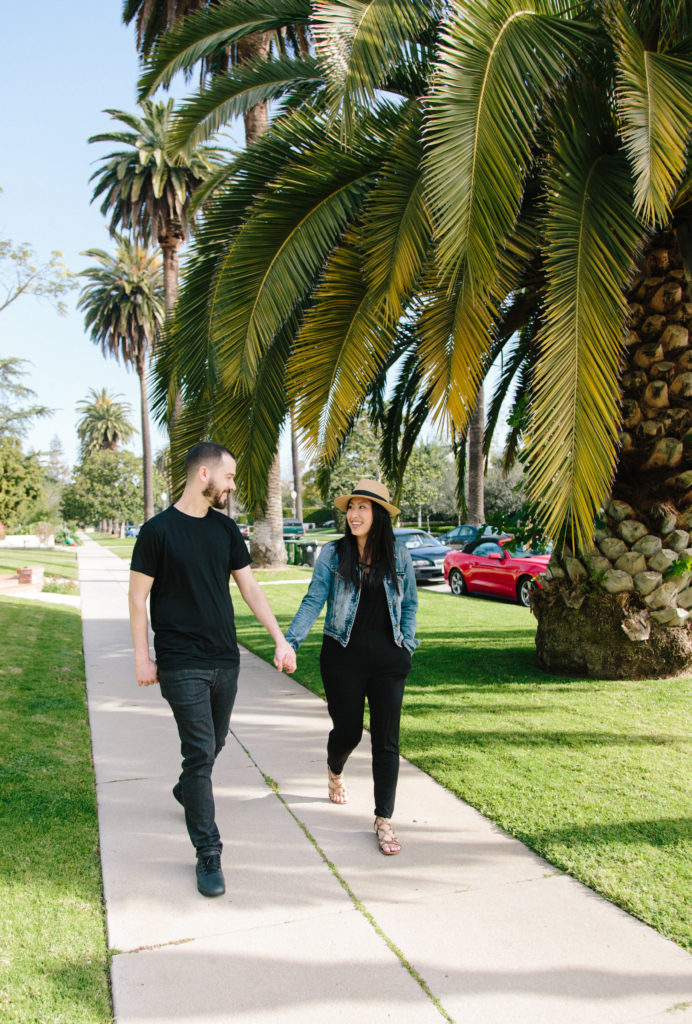 It was pretty easy to book with Flytographer! First you put in your requested dates and location, then photographers in their database will respond to your request if they are available. You can scroll through each of the photographer's portfolios before choosing one that fits your style. Your Flytographer concierge will relay any messages or questions to your chosen photographer and a few days before the shoot, they will provide you with your photographer's number and email so you can communicate with them directly.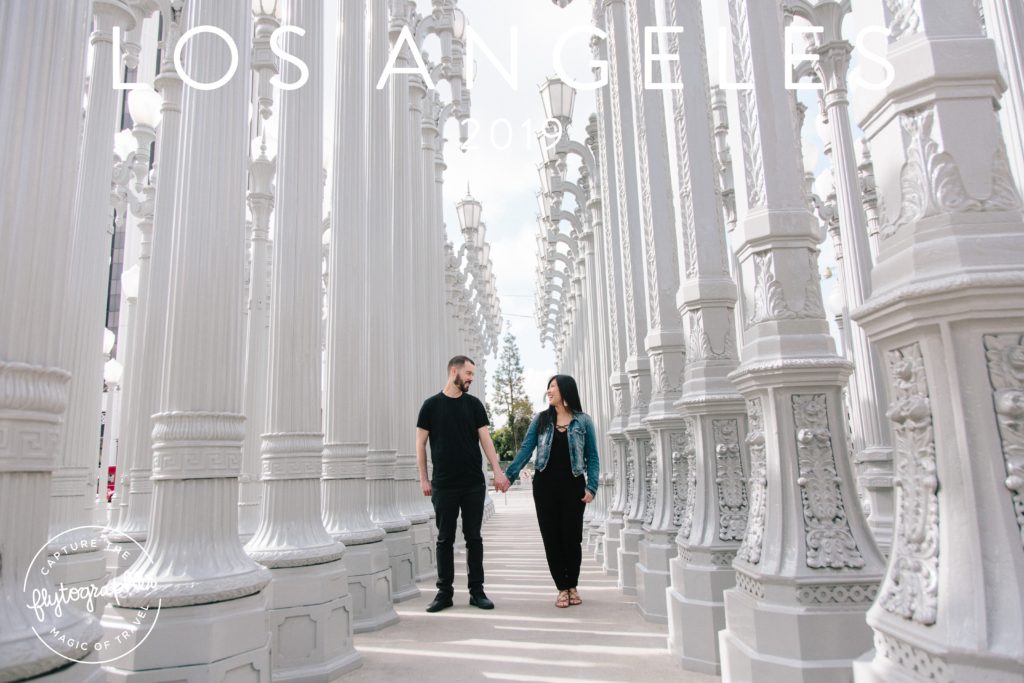 Verdict: At times, I will say that I found it a bit inconvenient to communicate through the Flytographer concierge as some messages didn't always make it to the photographer but overall, I was happy with my experience. Our gallery was ready within 5 days and our photographer got some really great shots. I think it would be a great idea to use Flytographer as double duty to photograph an engagement, an anniversary trip, or a babymoon while also capturing your vacation memories!
If you think you might like to try Flytographer in the future, use this link or the code BEVSOH when you create an account to get a $25 US credit for your first shoot!
After our shoot, we headed to the Farmer's market for breakfast and spent some more time at the Grove (our favourite place).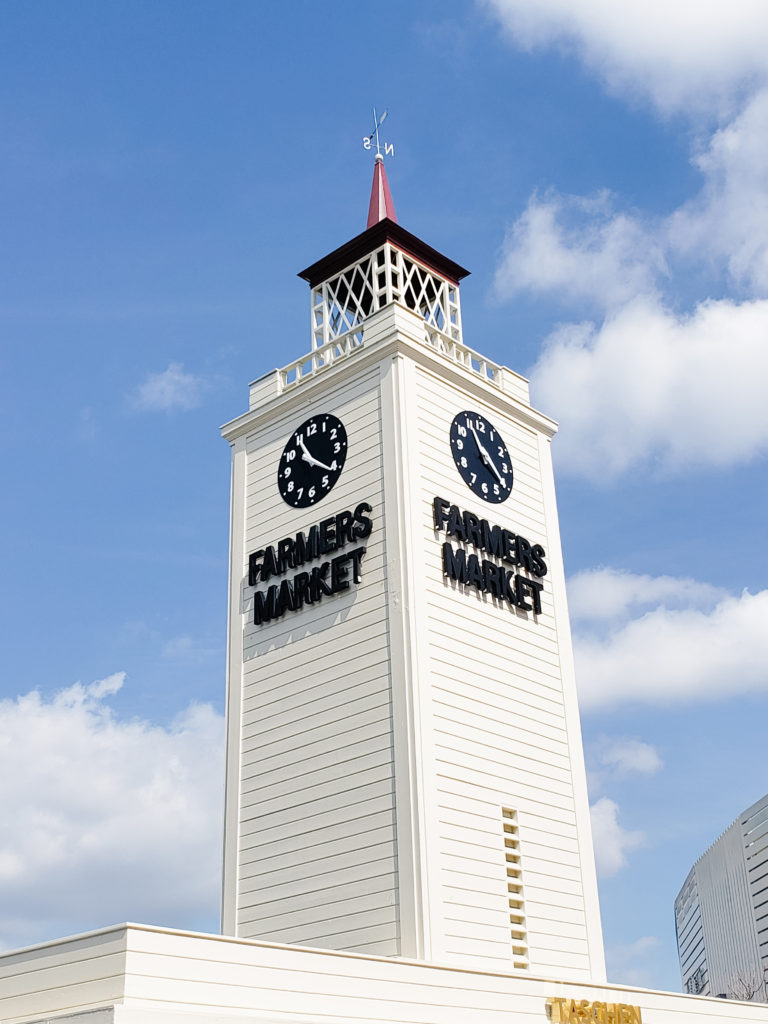 Next we headed to Griffith Observatory, located on the southern slope of Mount Hollywood in Griffith Park. Admission to the observatory is free and visitors can look through telescopes, explore exhibits and catch demonstrations of the Tesla Coil. We also visited the Planetarium which was $7 US each. The Observatory has amazing views of Los Angeles and you can even spot the Hollywood sign.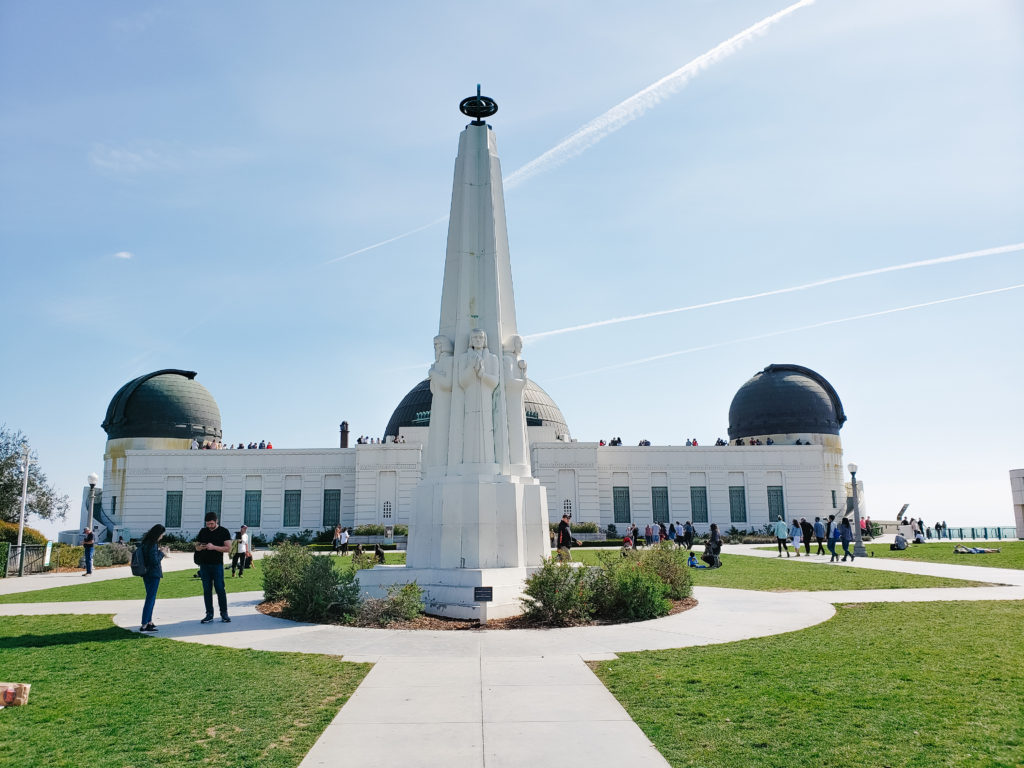 Verdict: It's free so it's worth checking out! I would highly recommend visiting on a weekday for less crowds. It would also be nice to see the views at sunset and use the free telescopes on clear nights. Also, just a heads up that it is hard to get any cell phone service up at the Observatory. Our Uber driver was able to drive us to the Observatory with no issues but we had a heck of a time trying to get an Uber to pick us up! I would recommend taking the DASH observatory bus down the hill (it only costs $0.50 but you need exact change).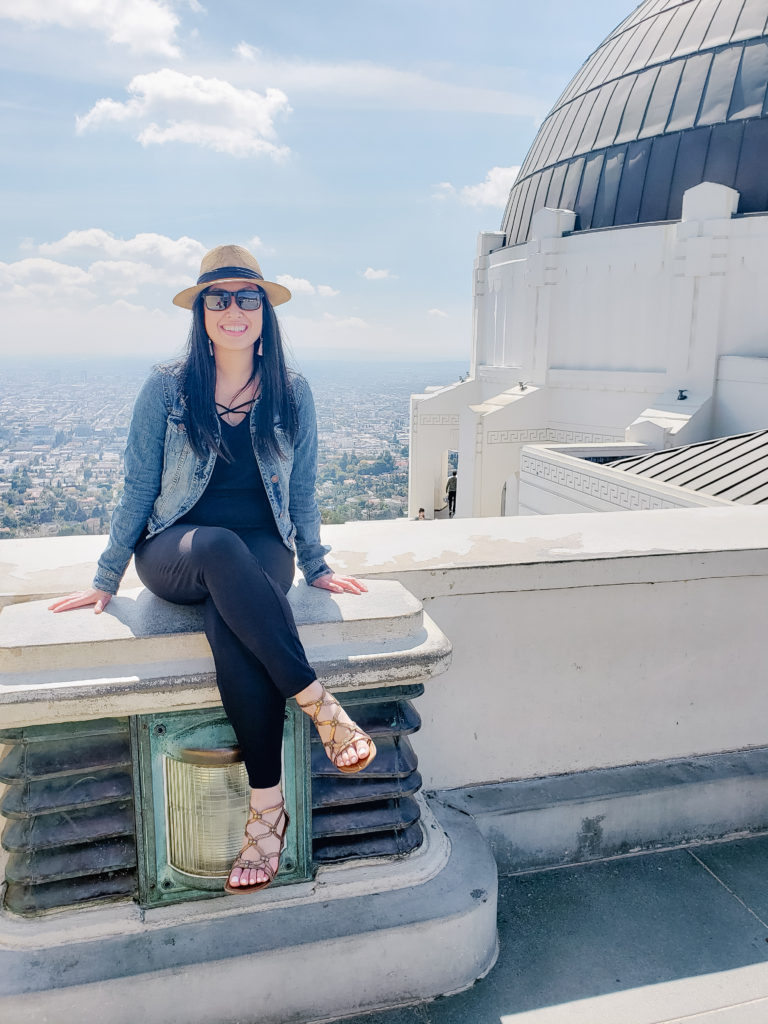 In the evening, we headed to Staples Center for the Lakers Game. I am not much of a sports fan myself but the energy during the street party and the game was fun, even for me! We even got to meet some of the Laker Girls during the street party and let's be real, I only went to the game to see them perform LOL.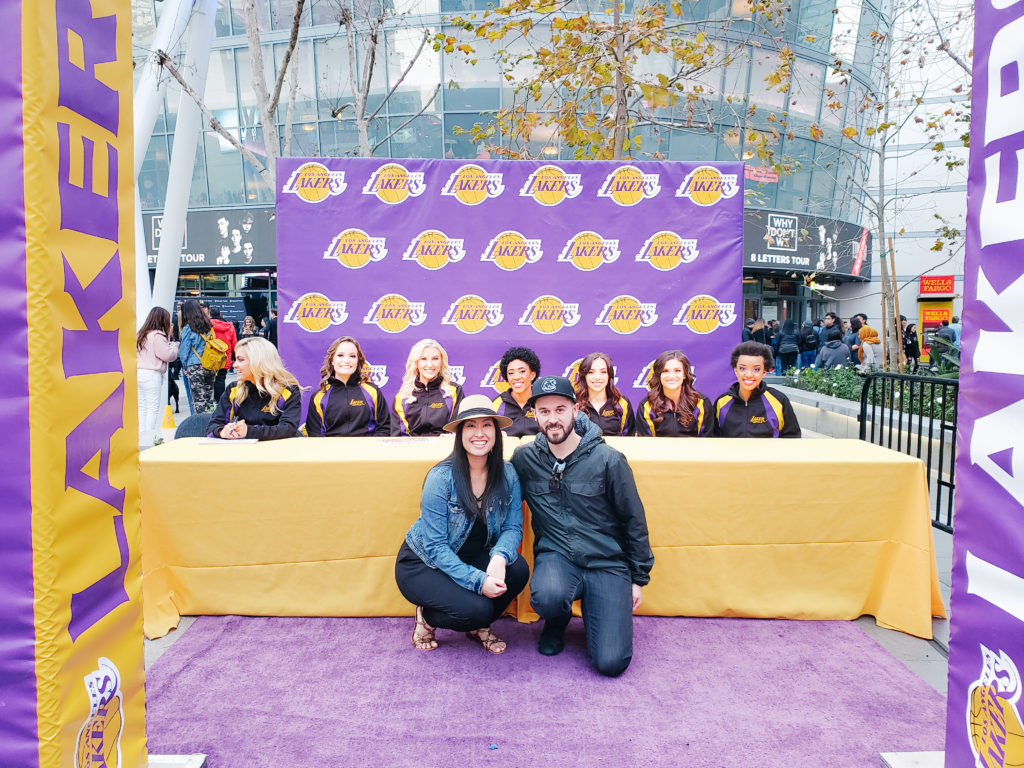 Day 5: In the morning, we headed to the Hollywood Sign Viewpoint. This spot is much better for taking photos with the Hollywood Sign compared to the view from Griffith Observatory.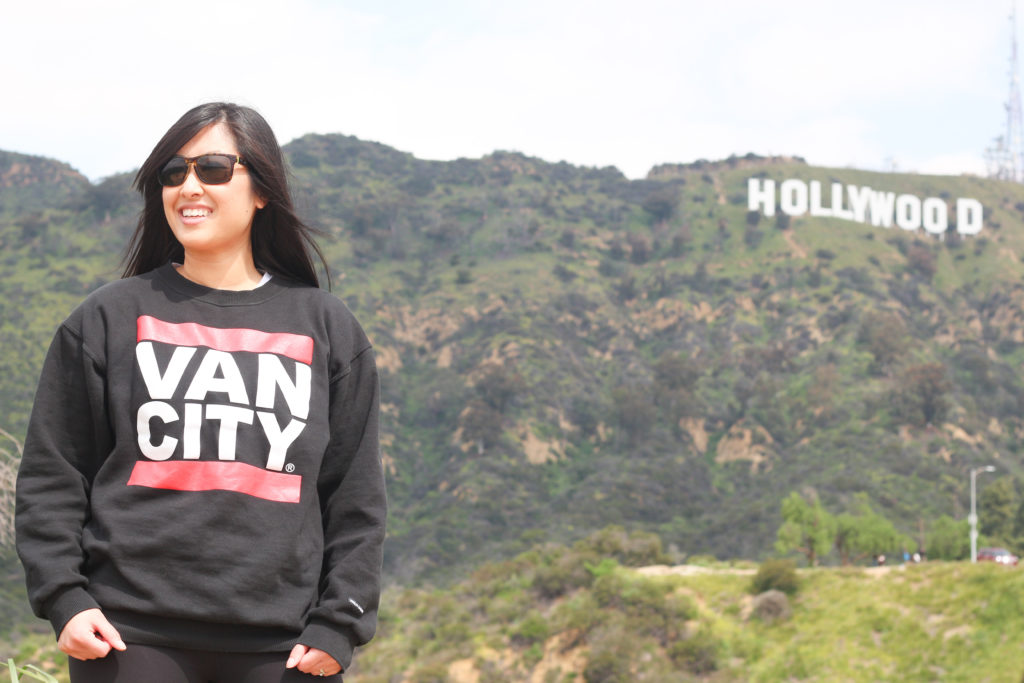 After grabbing some lunch, we headed to Millennium Dance Complex where I took a drop in hip hop class with Lando Coffy. Britney Spears, Justin Timberlake, and Jennifer Lopez are some of the celebrities who have trained at this studio. Unfortunately, I didn't run into any of them but I did meet some fellow Vancouverites while I was there! To see a snippet of the routine I learned, click here.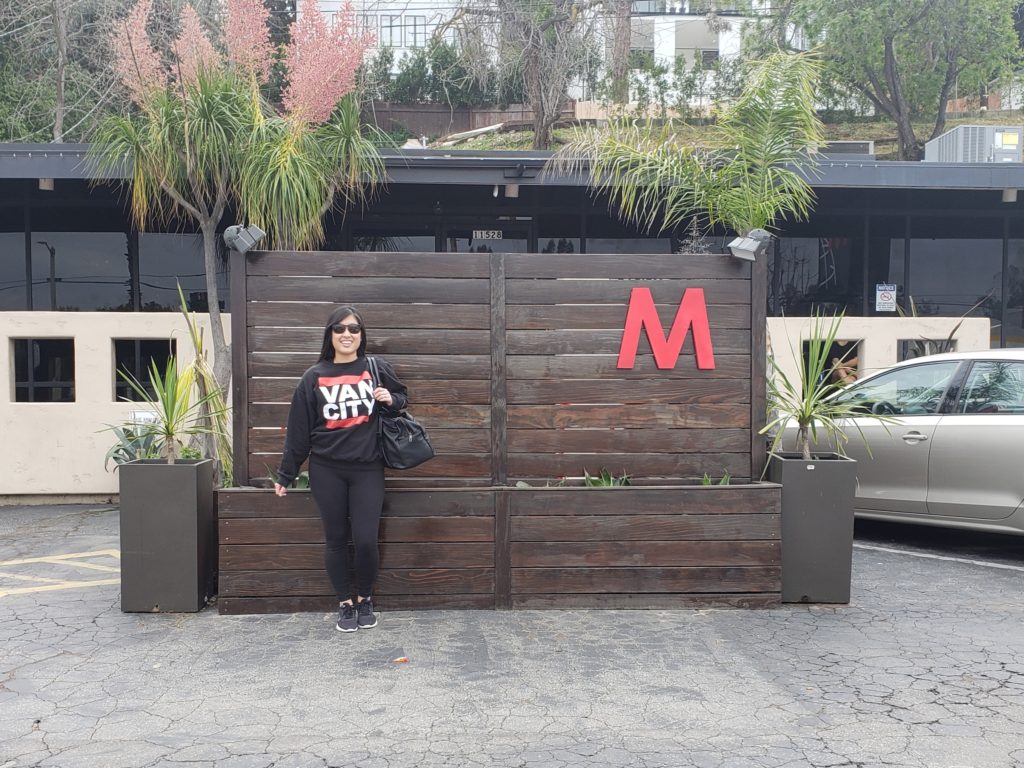 After the dance class, we headed to Saved by the Max, a Saved by the Bell themed pop up restaurant. You might already know that I'm a fan of SBTB If you read about my Saved by the Bell birthday party. I heard that this pop up restaurant was not only set up like the Max but that it also had a Malibu Sands bar, Zack's bedroom and Belding's office. We had to check it out!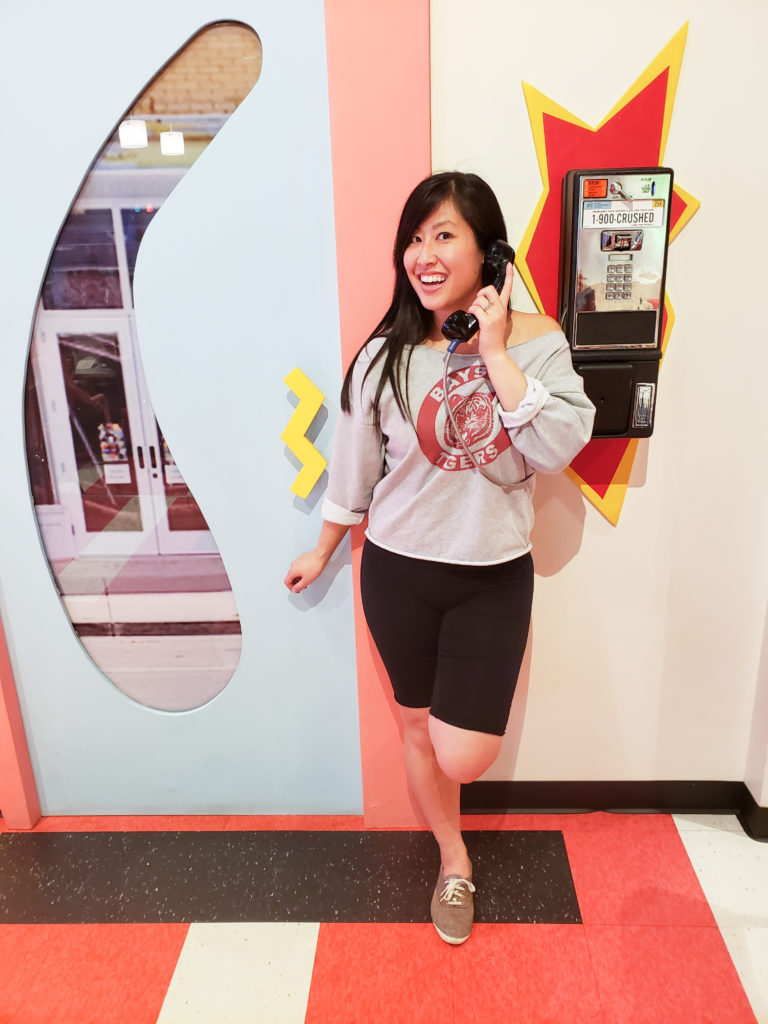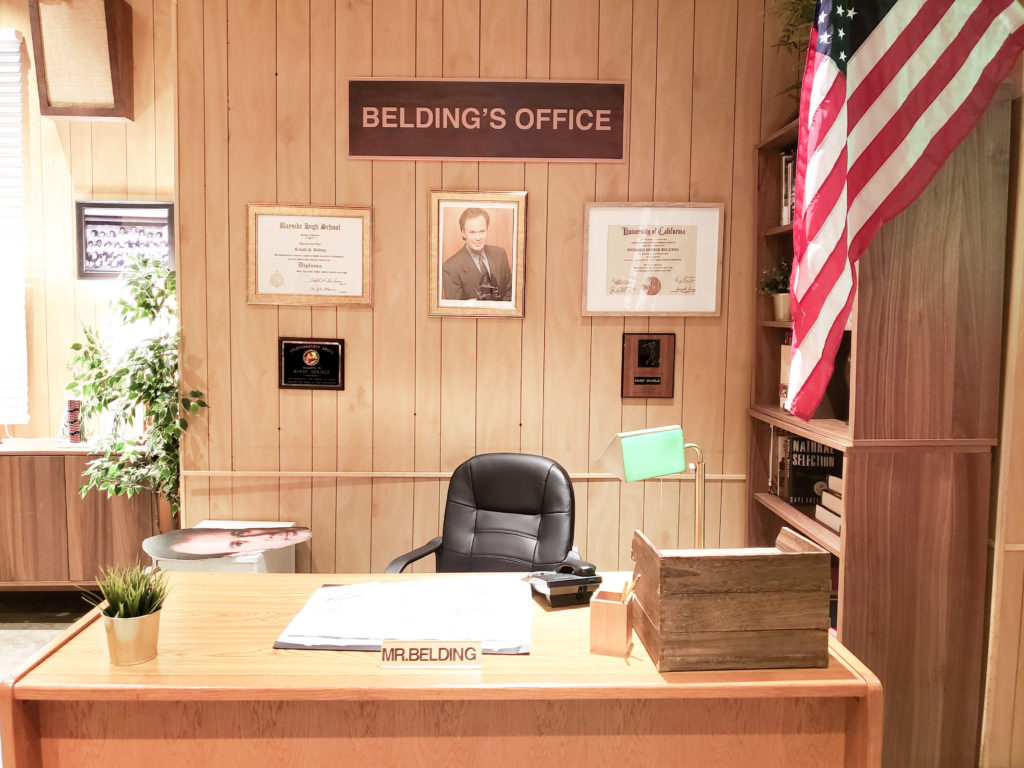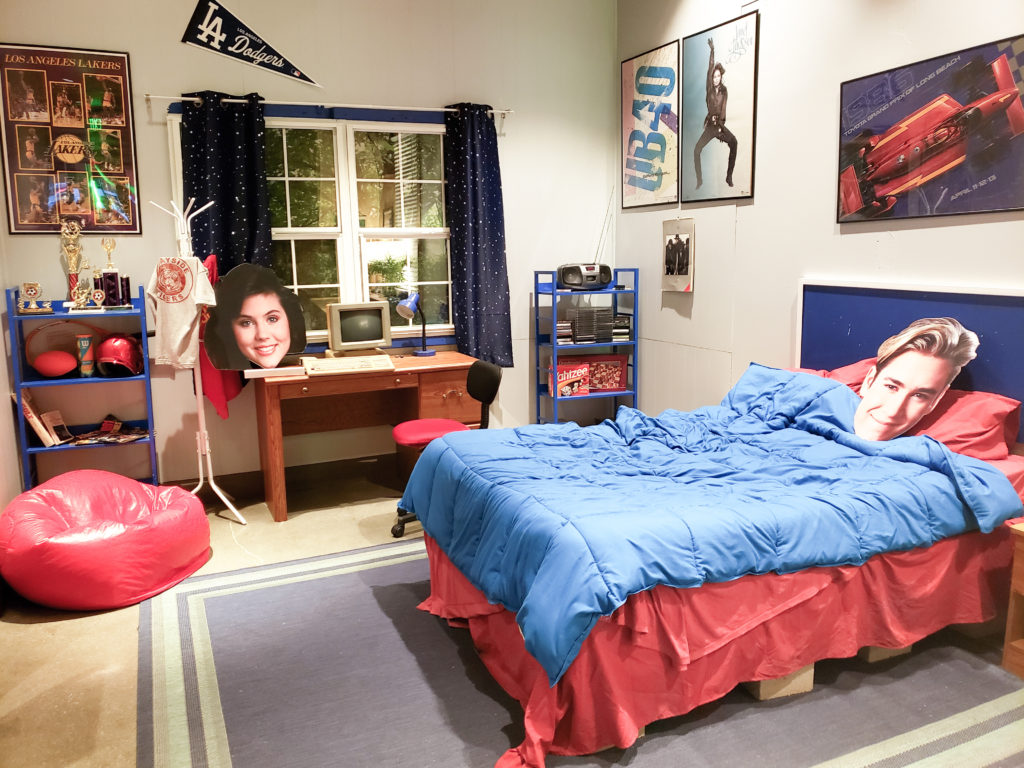 Verdict: For a Saved by the bell fan, this place is a dream come true! It is a bit overpriced but you have to keep in mind that you are paying for the experience, not just your meal. In retrospect, I feel like we could visited during brunch when they do walks ins versus buying the ticketed dinner and we would have cut our bill in half. Still, it was a fun experience being among other SBTB fans.
Day 6: We started by using our last day of our GO LA pass to visit OUE Skyspace which is located in downtown LA. It is an observation deck on the 70th floor of the iconic U.S. Bank Tower with views of LA, plus interactive technology, and a skyslide. The Skyslide is a 45-foot, fully enclosed, all-glass adventure that takes you from the 70th floor to the 69th floor of the tower.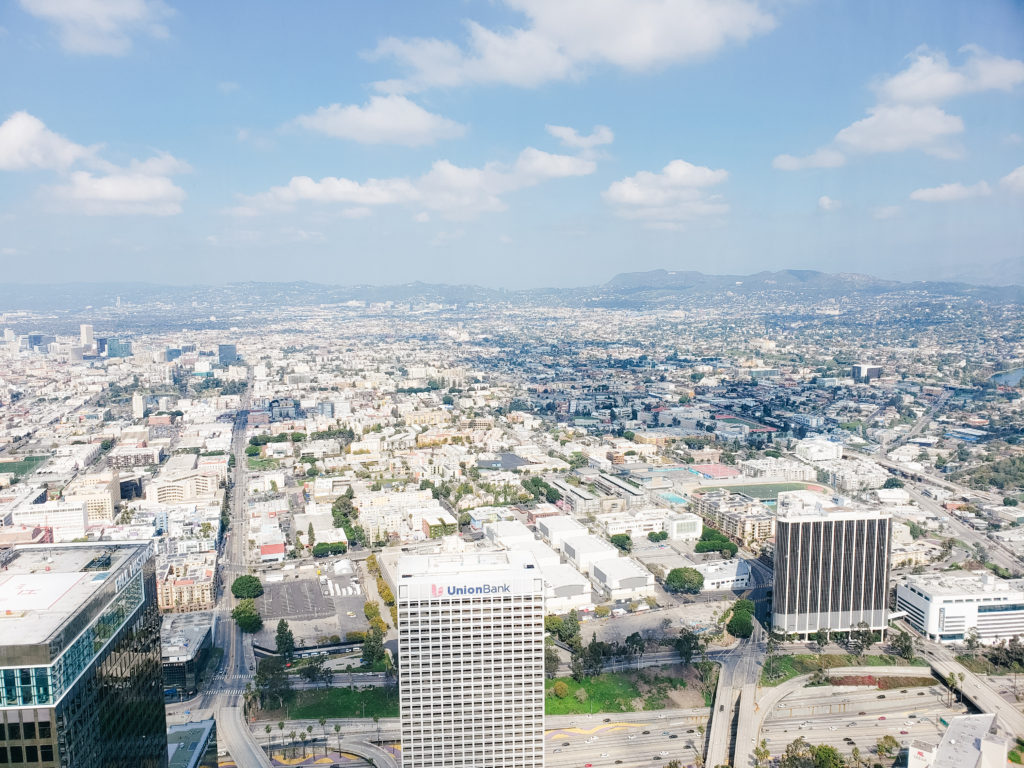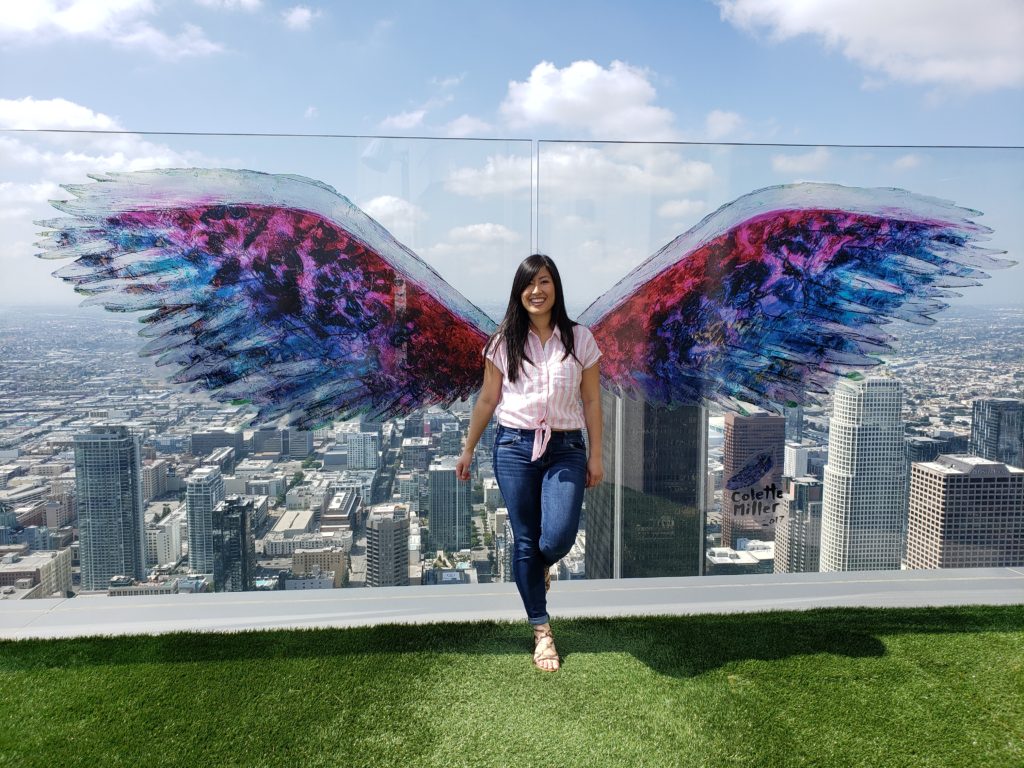 Verdict: OUE Skyspace does have beautiful views and would be nice to visit at sunset. However, the skyslide is a bit of a gimmick and is not worth the extra $8.00 (it was included in our GO LA pass though). The ride was about 5 seconds long and I really didn't feel like I got to enjoy the views while I was on the slide.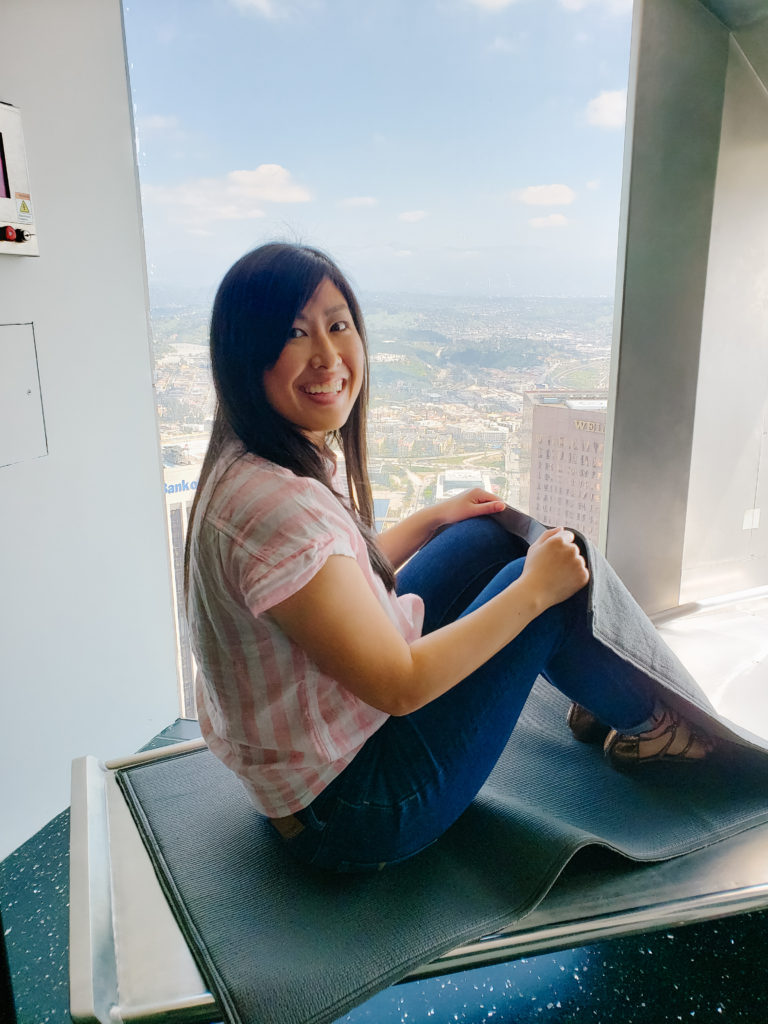 Next we headed to Santa Monica Pier. What we didn't know was that the LA Marathon finished right before we arrived, so the roads were fenced off and there were a ton of people everywhere. The beach was super busy and it just wasn't very enjoyable. We walked along the pier for a bit, then headed to 3rd street promenade for some shopping.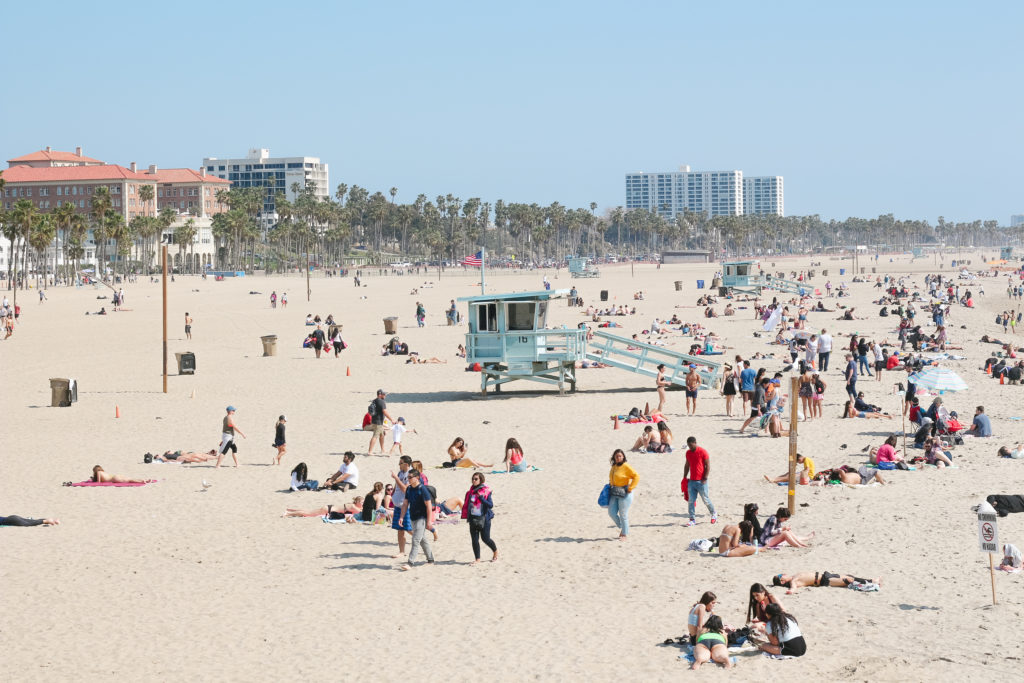 Verdict: If you want to visit Santa Monica Pier, I would suggest visiting early in the day on a weekday. It is beautiful but it was so crowded that we didn't really have a good time while we were there.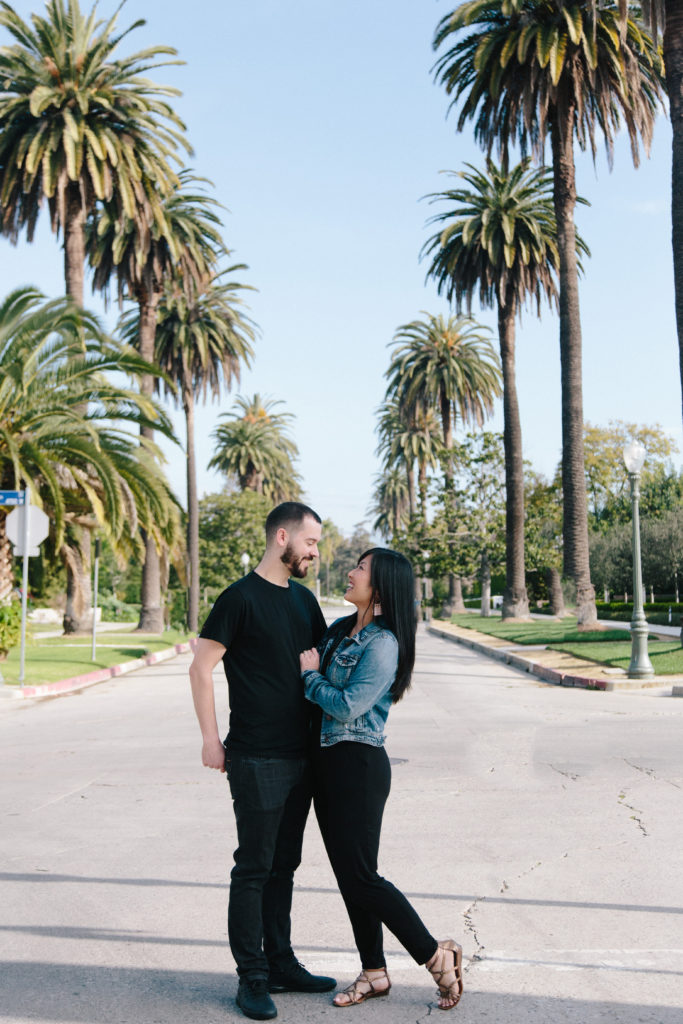 And there you have it! Even though our last day was kind of a bust, we did have a great trip and I feel like we accomplished a lot in a short period of time. If there is anything else you would recommend checking out in LA, I'd love to hear your suggestions in the comments below!
xoxo Bev