The Oscars are happening this weekend! My sister hosts an annual Oscars party at her place where we dress up in our pseudo black tie attire, eat snacks, play some games, and chat while watching the Oscars. Last year I didn't win Oscars bingo but I did take home the prize for most correct winner predictions!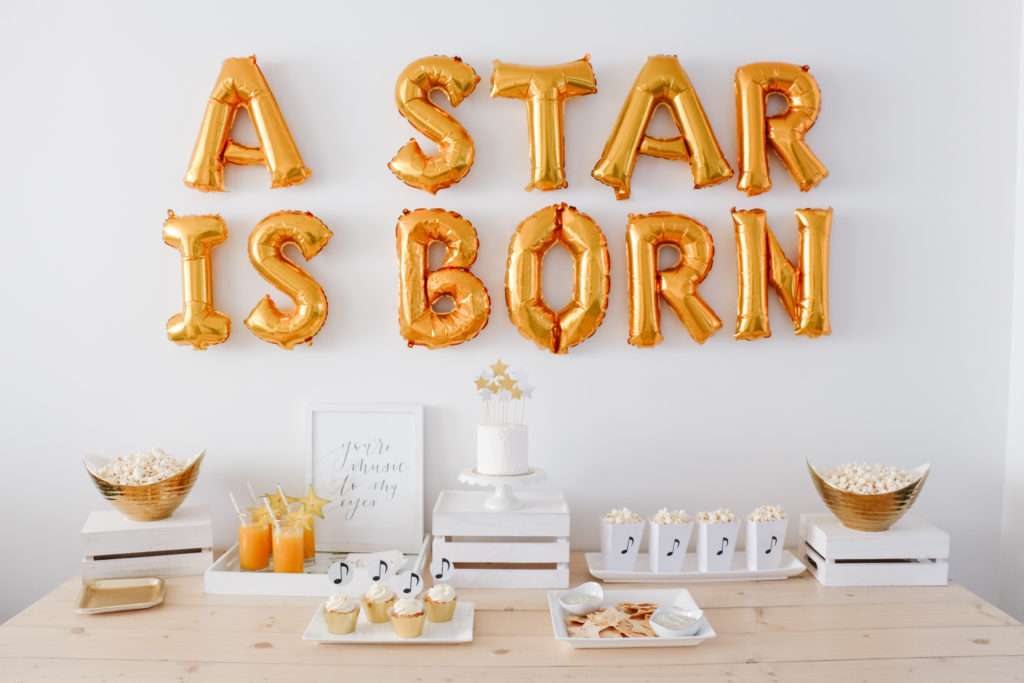 I thought it would be fun to put together some party ideas inspired by "A Star Is Born" starring Bradley Cooper and Lady Gaga. I was impressed by both Bradley Cooper's singing and by Lady Gaga's acting! I have never been a huge fan of Lady Gaga but there is no denying it. That girl can sing! I consequently listened to the soundtrack for a week straight after seeing the movie. Plus it is the only Oscar nominated movie I ended up watching this year :P.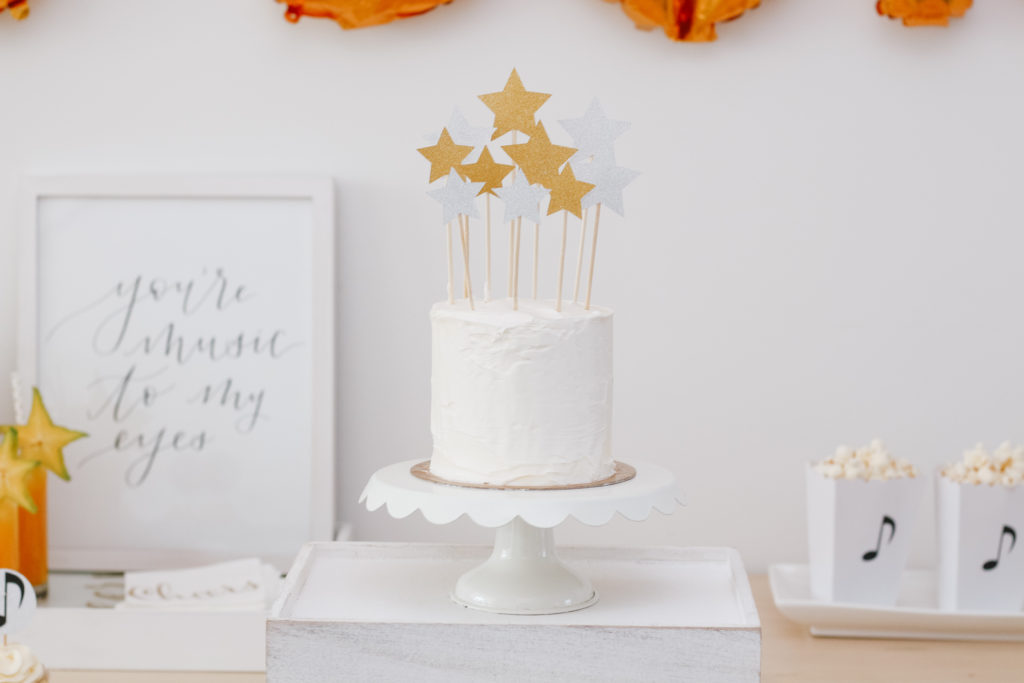 I wanted the party to include both star and musical elements. I bought this cute 4″ cake at a local bakery and added some star cake toppers made by my friend Mallorie over at Little Bee Custom Creations.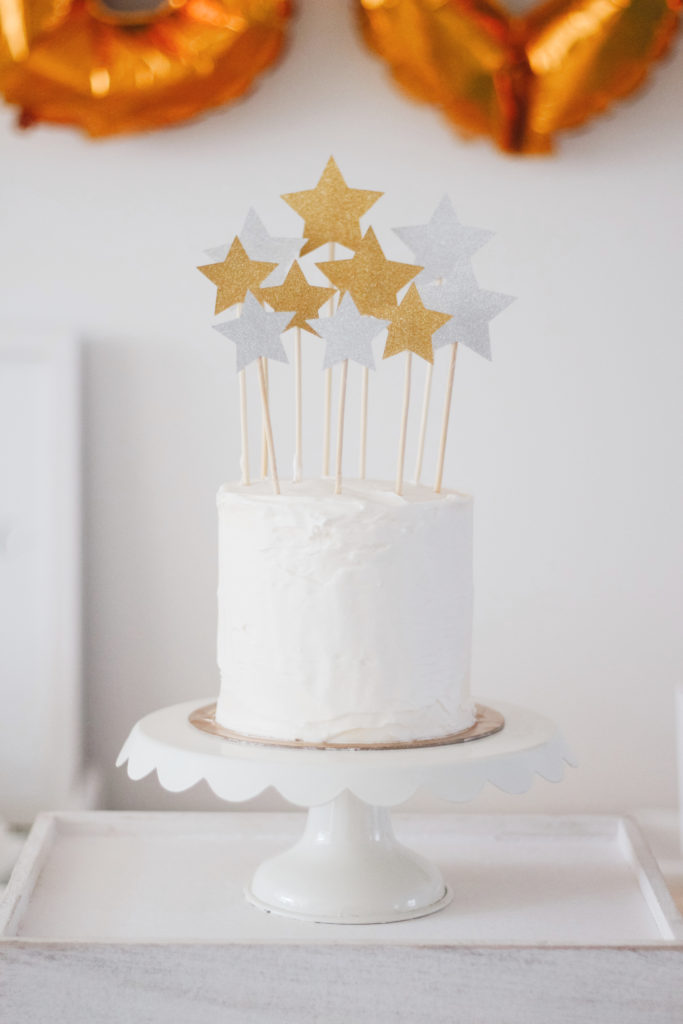 To keep with the star studded theme, I made these easy baked tortilla chips in the shape of stars. All I had to do was cut flour tortillas with a star shaped cookie cutter, spray the pieces with oil, season, and bake. They tasted great served with spinach dip!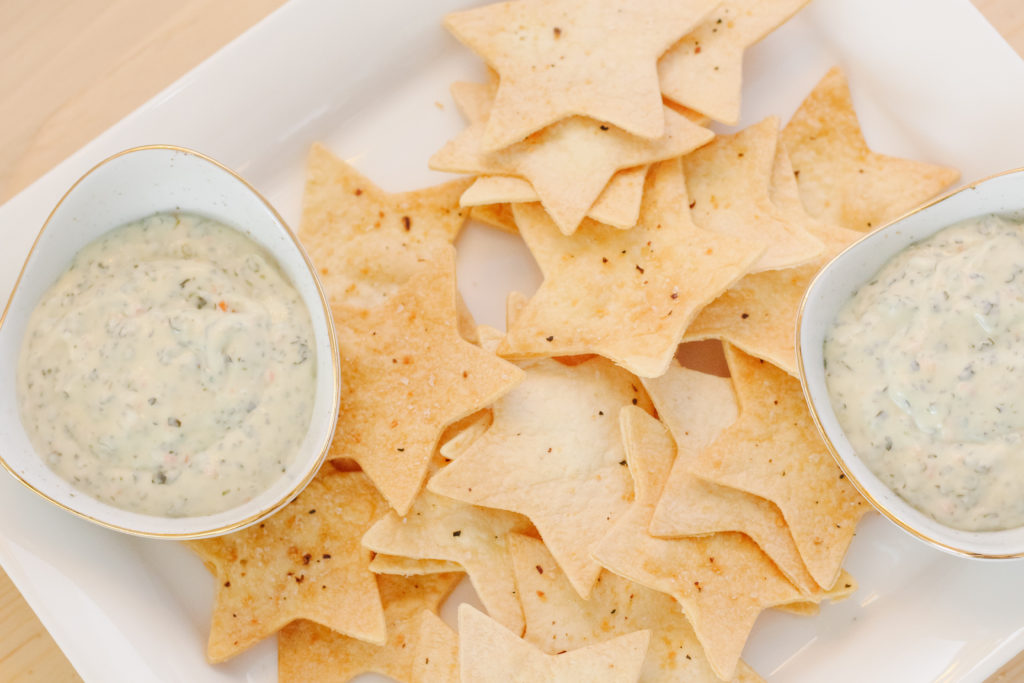 I picked up a few cupcakes from the bakery and added these music note toppers to reference the musical aspect of the film.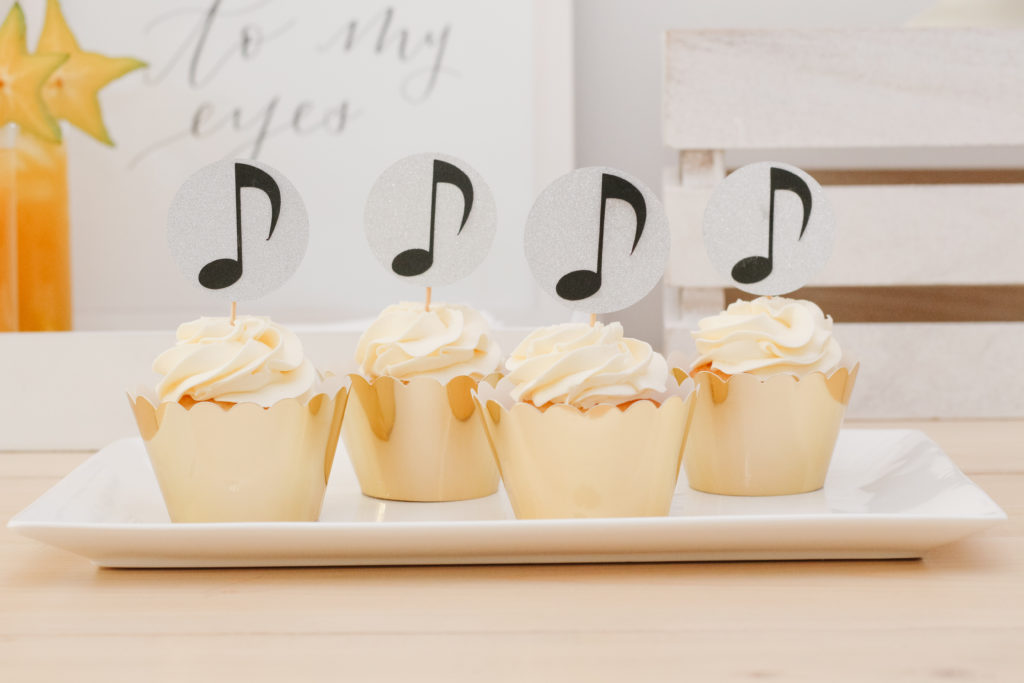 Popcorn is essential at any movie themed party so I incorporated some individual popcorn boxes as part of the decor and put out a few larger bowls of popcorn as well.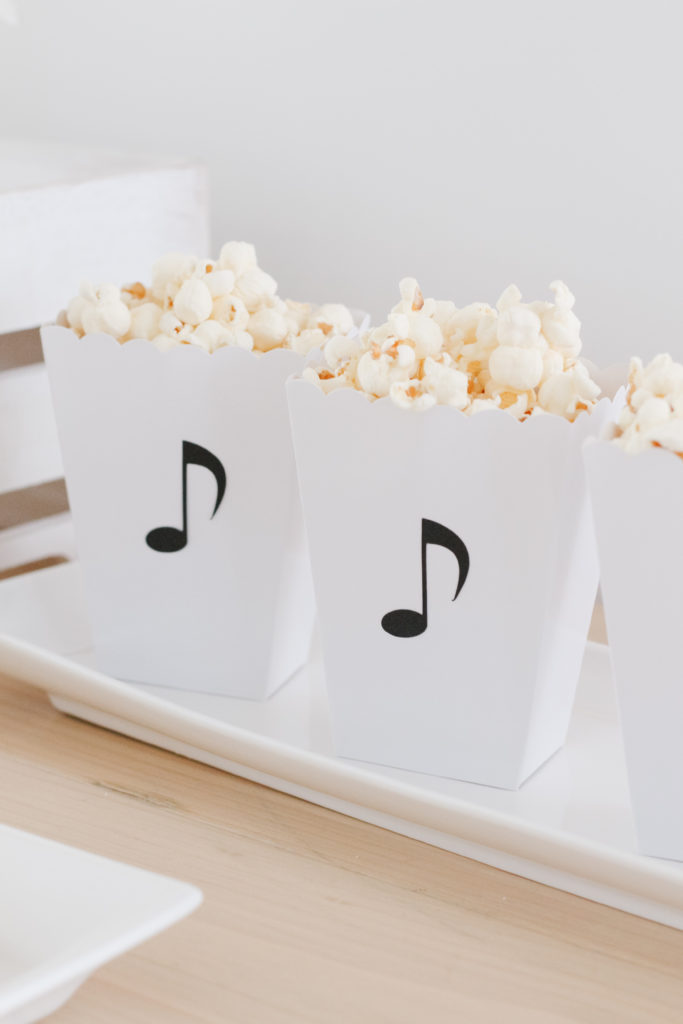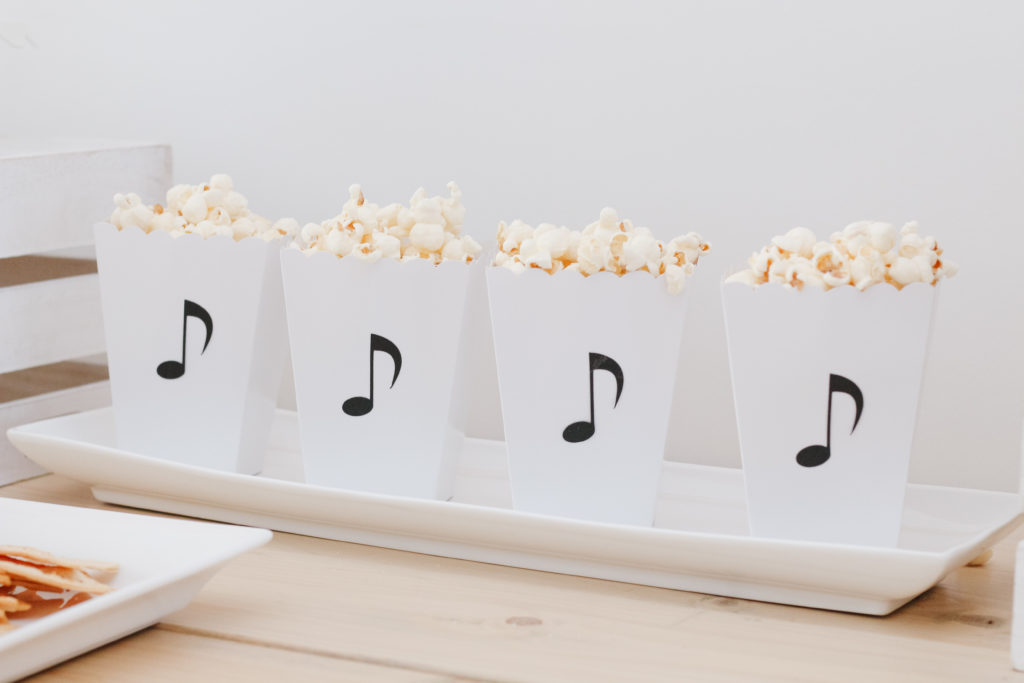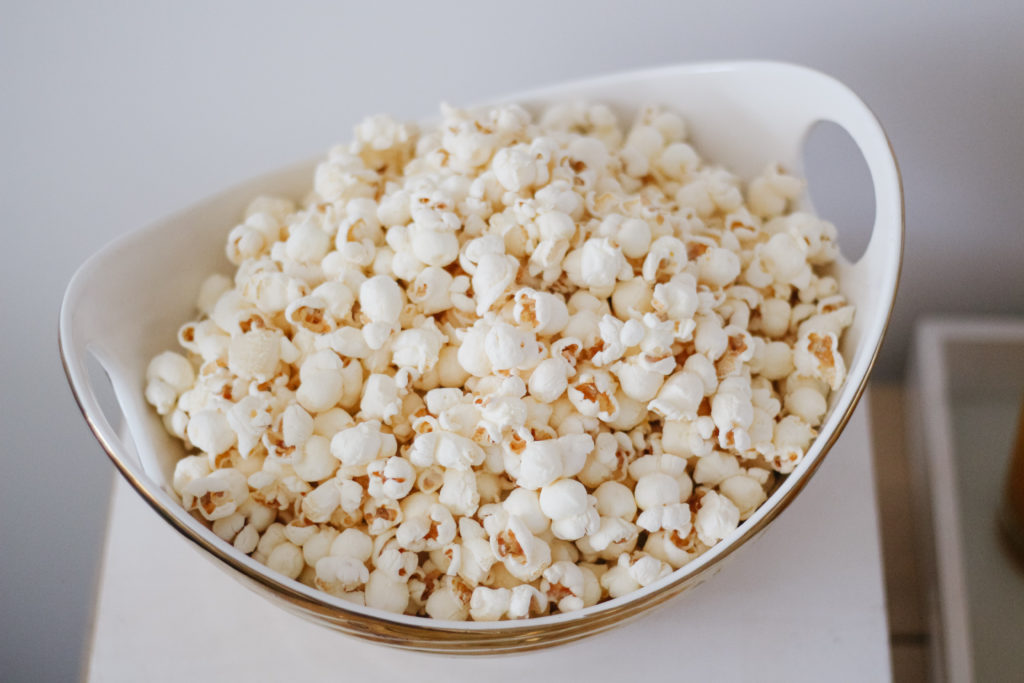 For drinks, I thought it would be fun to serve up cocktails with a starfruit twist. I was pleasantly surprised to find starfruit at my local grocery store!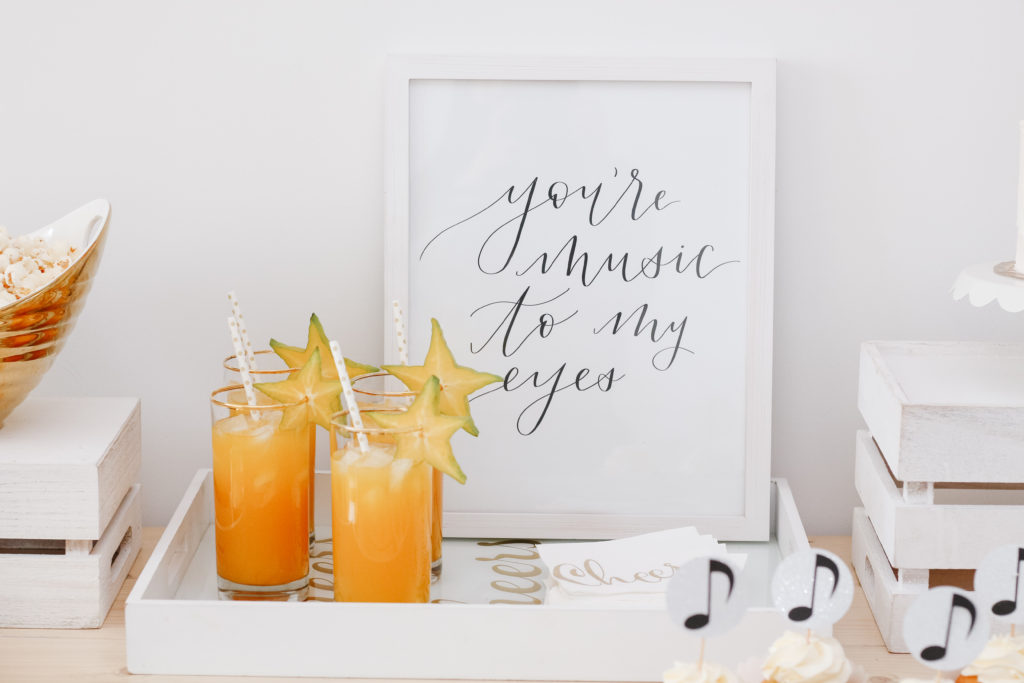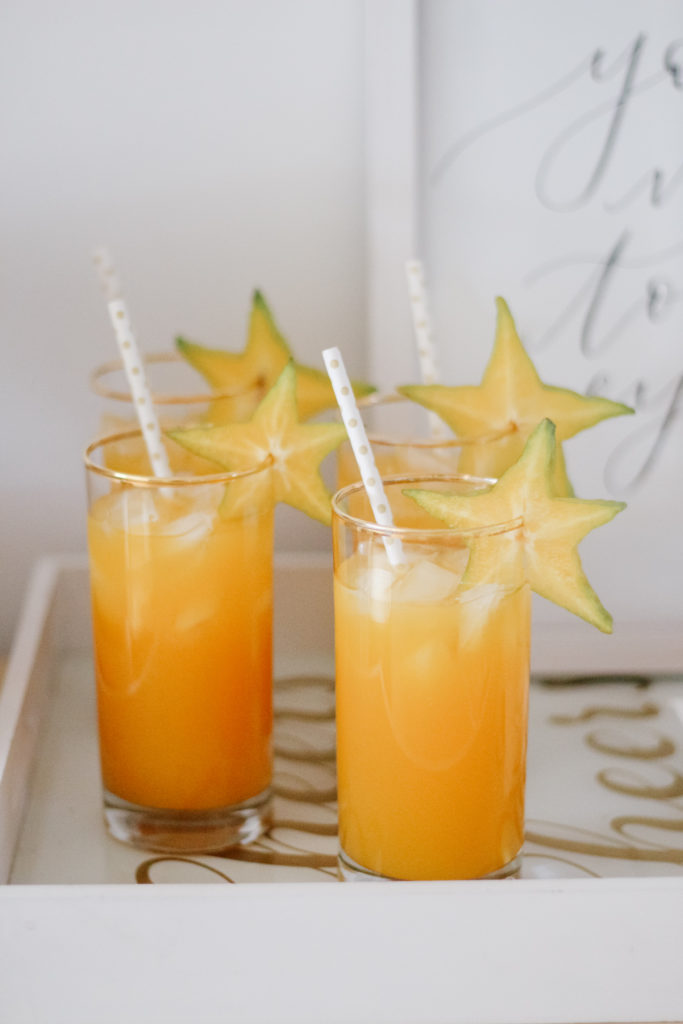 I created this hand lettered print with song lyrics from "A Star Is Born" and included it as part of the decor. Download the free printable 8″ x 10″ print below.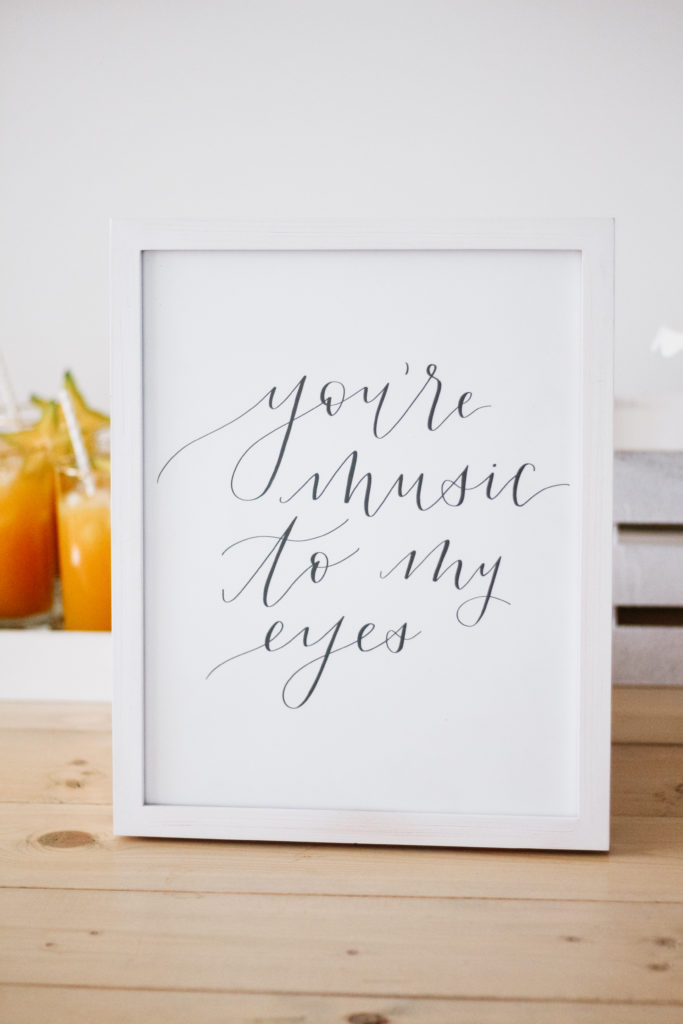 These ideas would be great for an Oscar Party but could also be incorporated into a baby shower or birthday party. I hope you have enjoyed this set up inspired by "A Star Is Born"!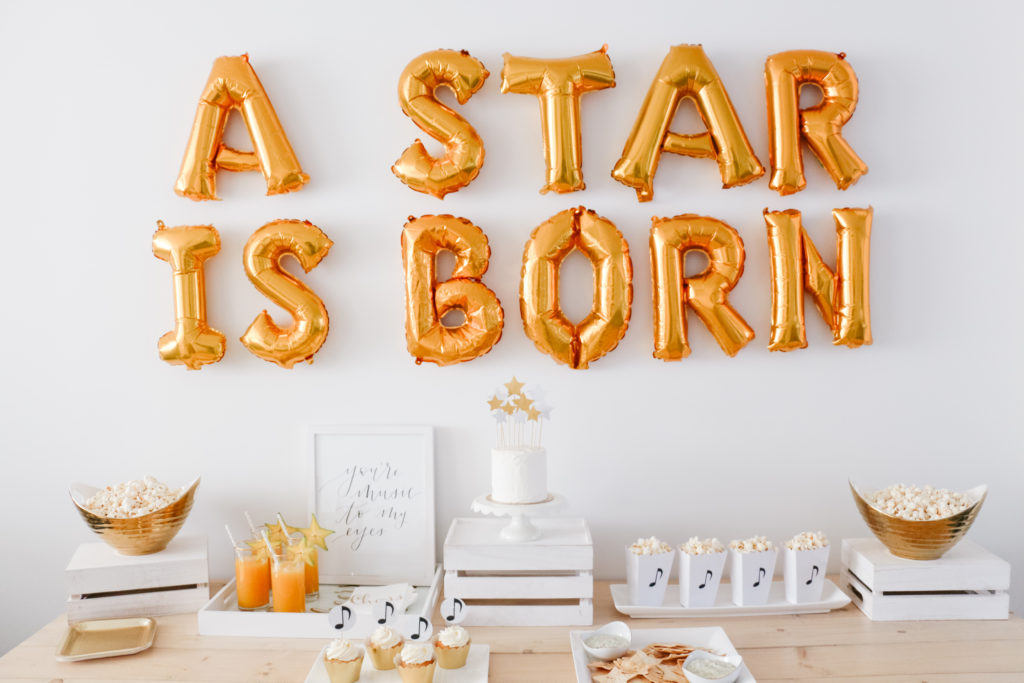 xoxo Bev
Creative design and photography: Hand Lettered Love
Cake and cupcakes: Cakes n Sweets
Cake and cupcake toppers: Little Bee Custom Creations