If you're a fan of the tv show Parks and Recreation, you've probably heard of Galentine's day which is the day before Valentine's day for celebrating with your girlfriends. What started as a fictional holiday on a tv show has now grown into a day inspiring many women to celebrate their best lady friends! We put together this Galentine's Day party with some amazing lady bosses and hope to leave you feeling inspired to celebrate with your best gals.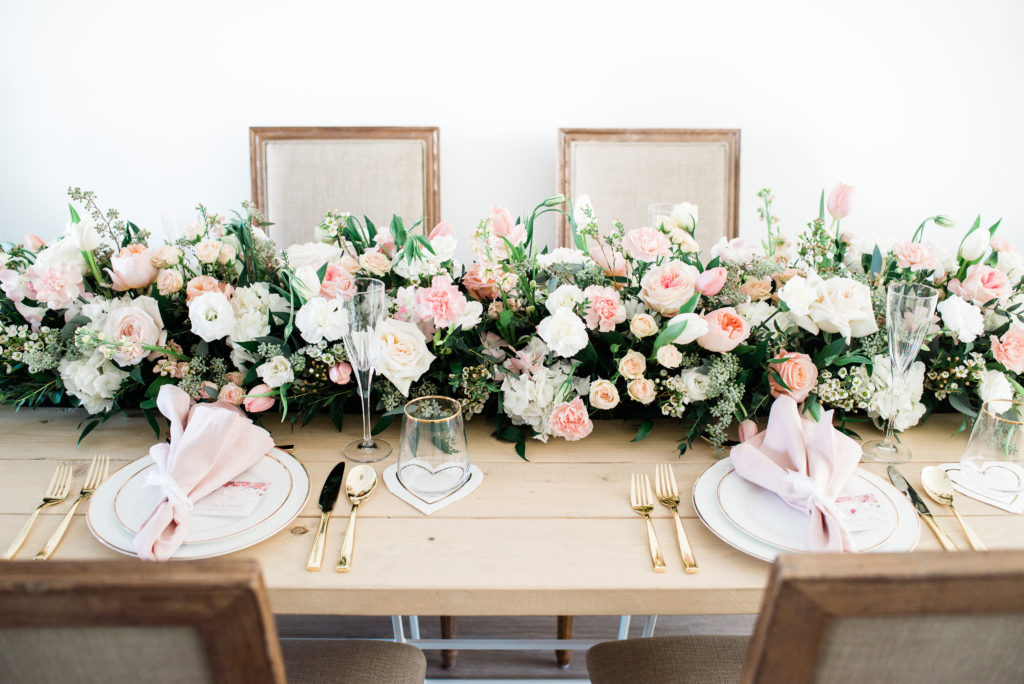 We wanted our Galentine's day luncheon to be feminine and soft. Basket Kase Creations 4 U created this stunning 6 foot floral garland for our dining table. This beautiful arrangement was made up of 14 varieties of flowers including garden roses, hydrangeas, tulips and more.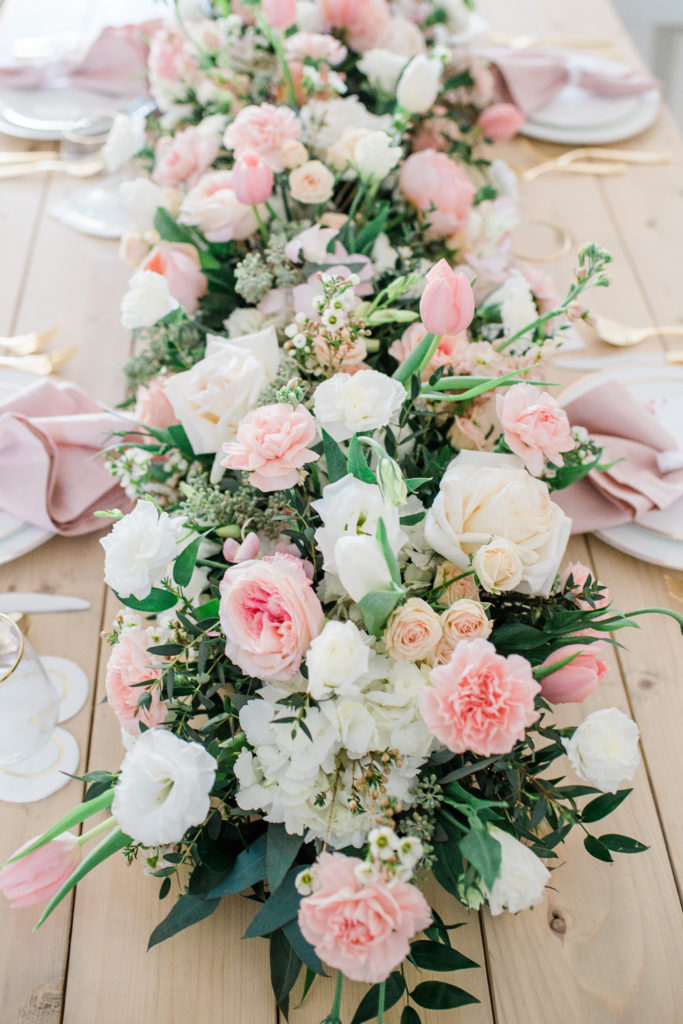 Side note: Julie of Basket Kase Creations 4 U requested that this beautiful flower arrangement be donated to a care home after our shoot. Does she have a heart of gold or what?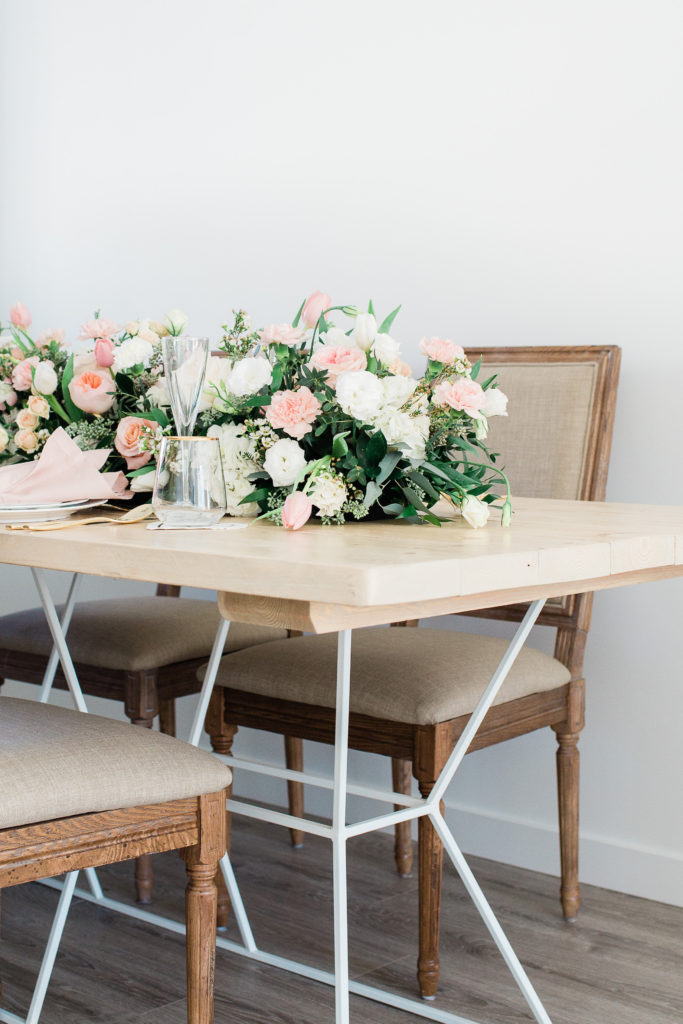 At each table setting we included a hand tied blush napkin, a wine charm favor from Plum Polka Dot, heart napkins provided by Paper and Parties and elegant gold cutlery.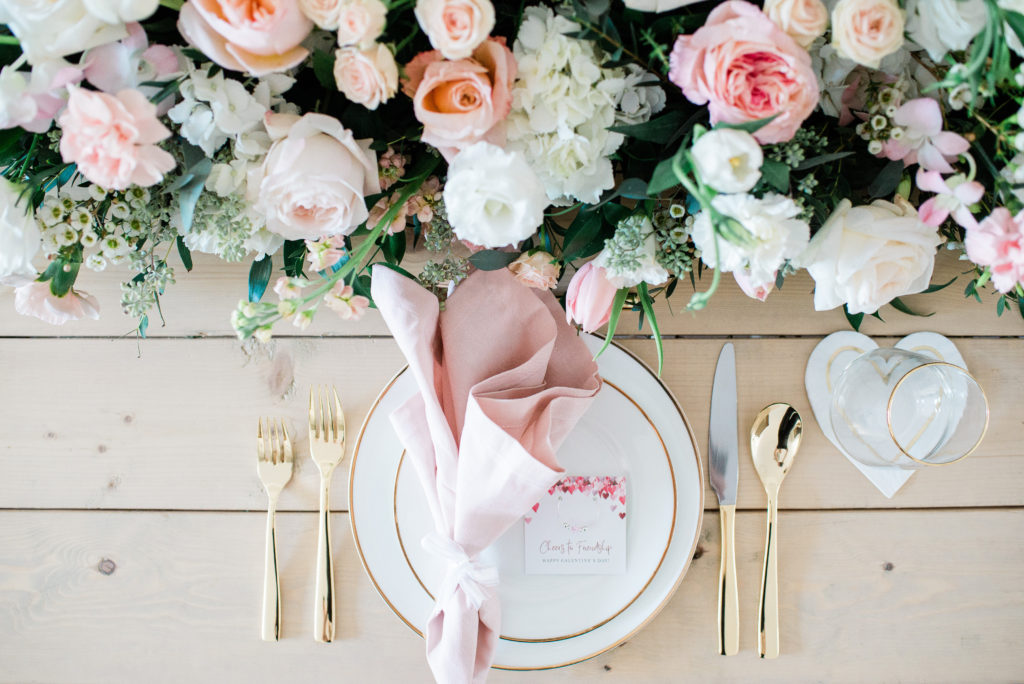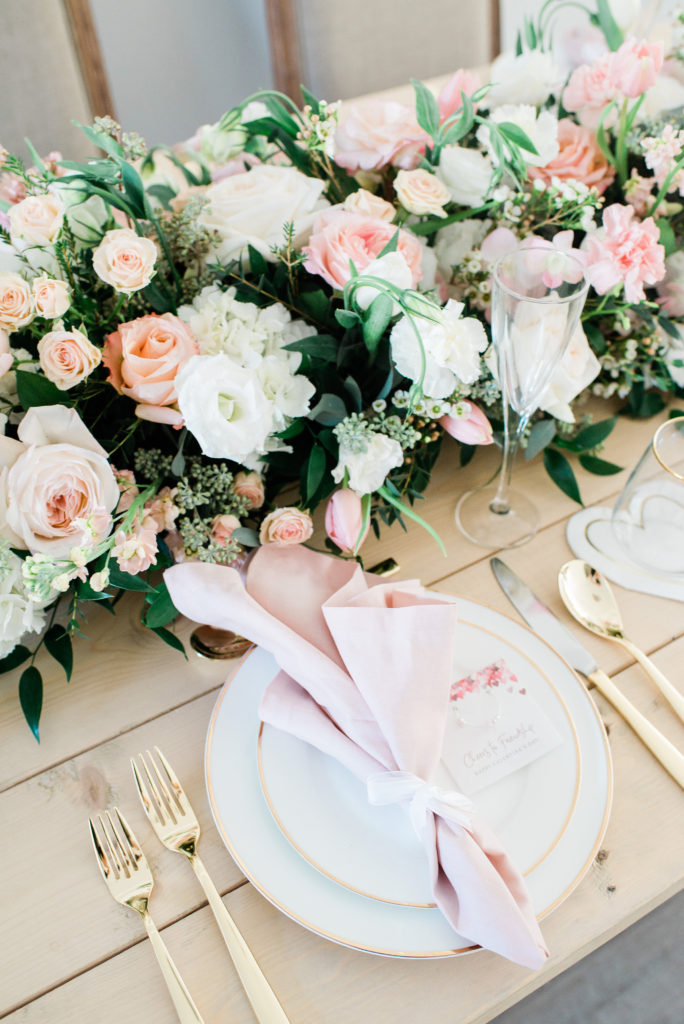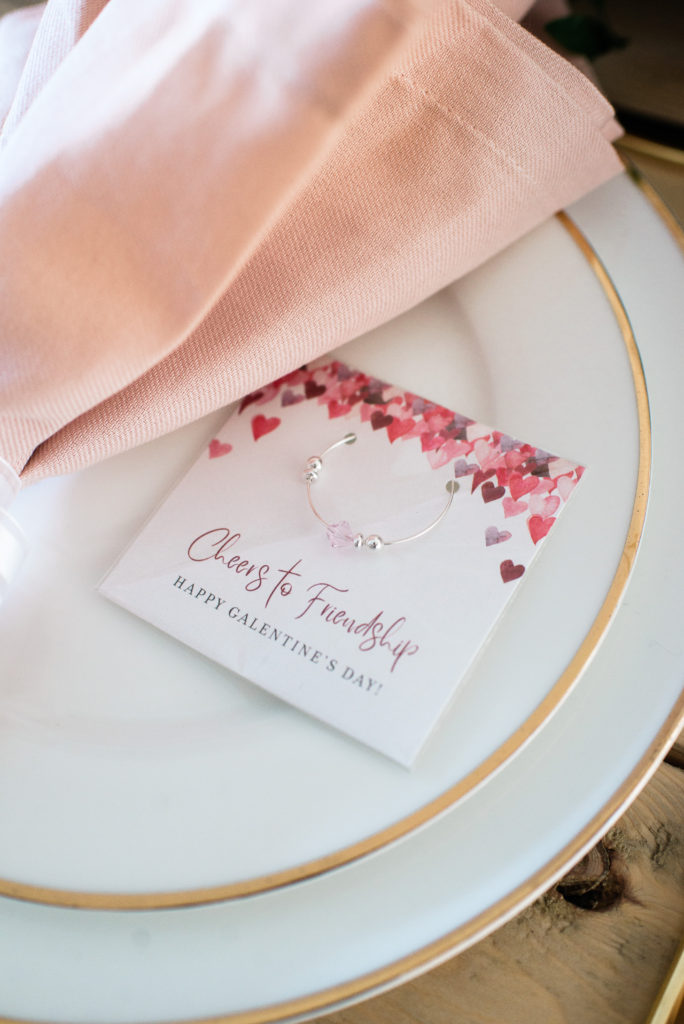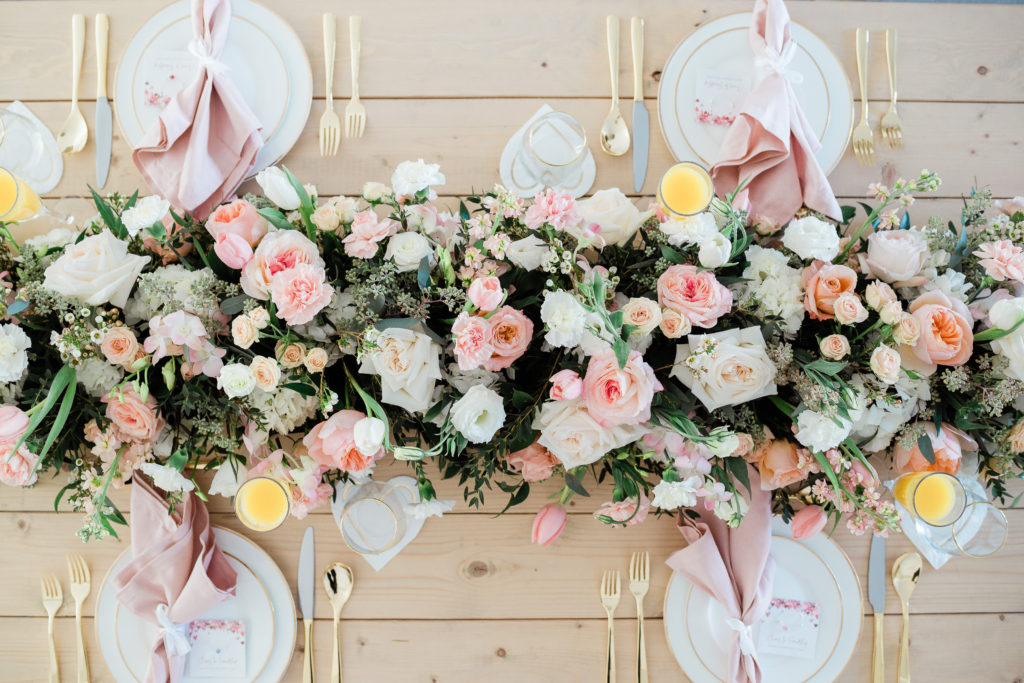 Que-t Sweet Treats made us this delicious red velvet cake and we decorated it with fresh florals.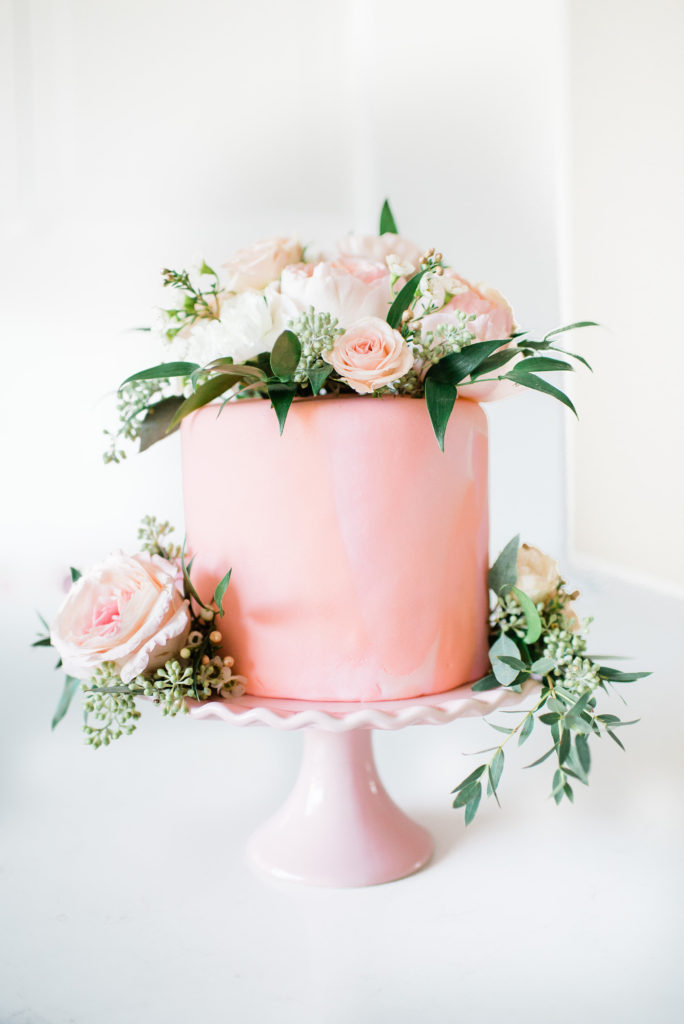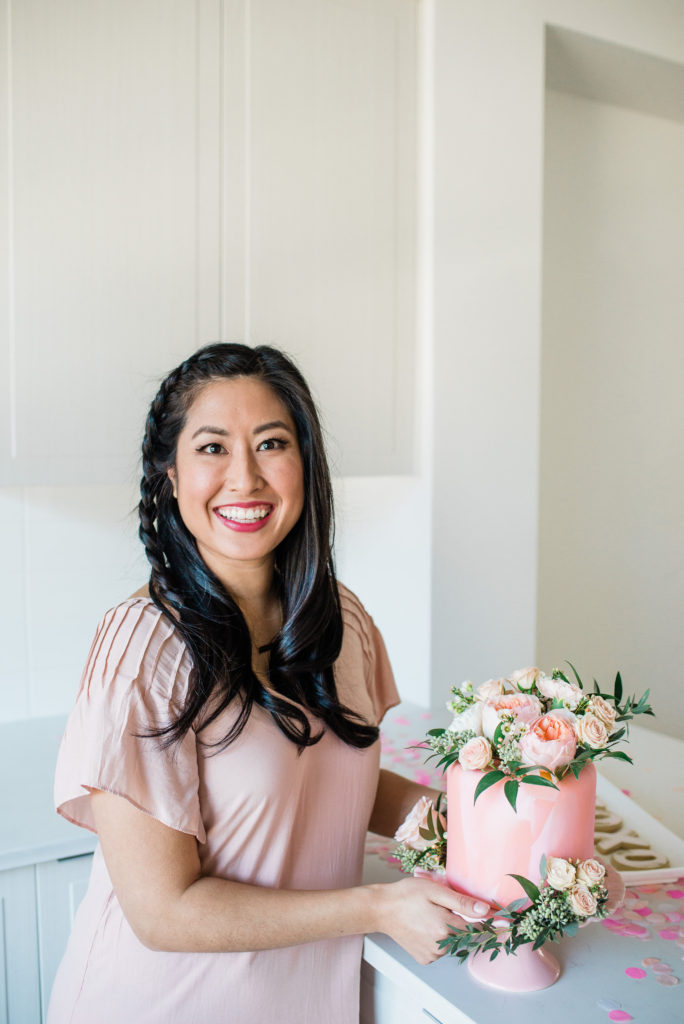 Sugar Coma Cookie Co made us these sweet gold brushed xoxo cookies.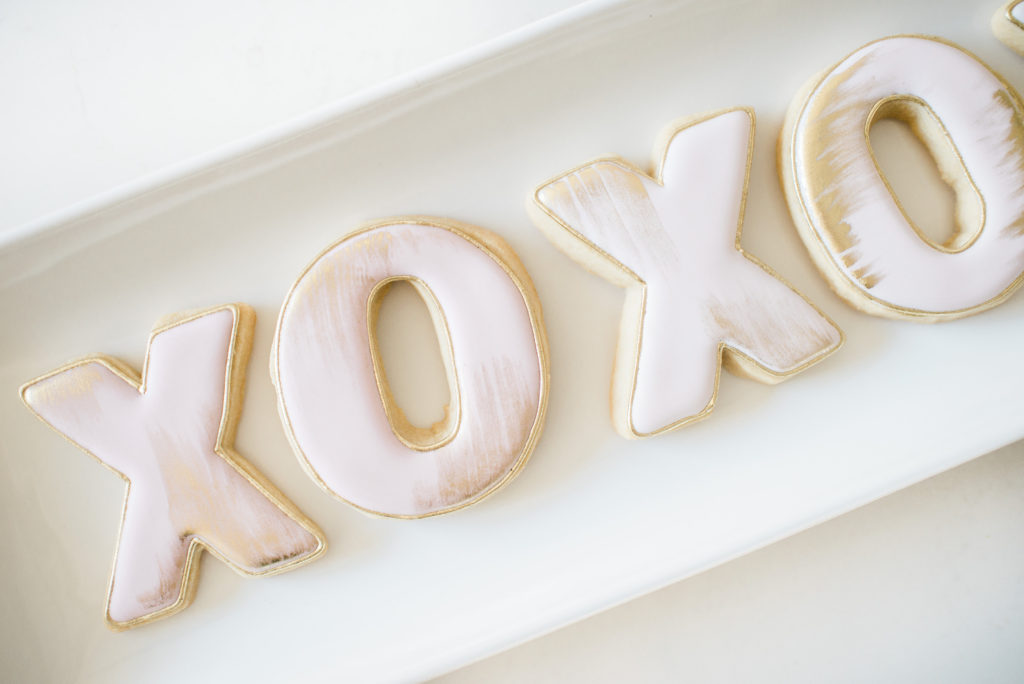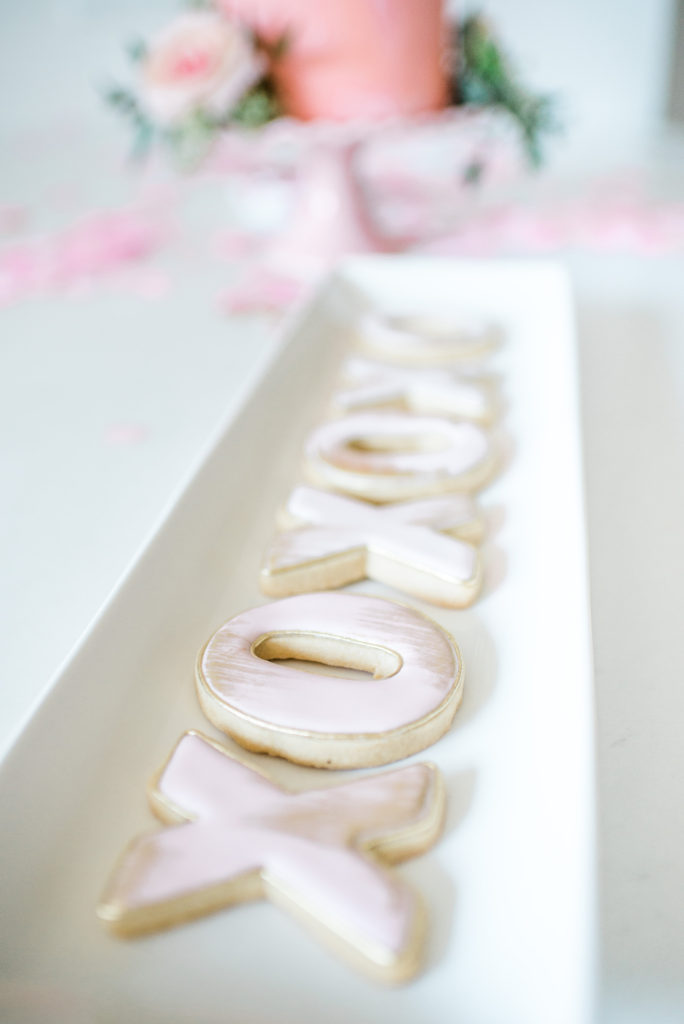 Of course I found a way to include some hand lettered chalkboard signage!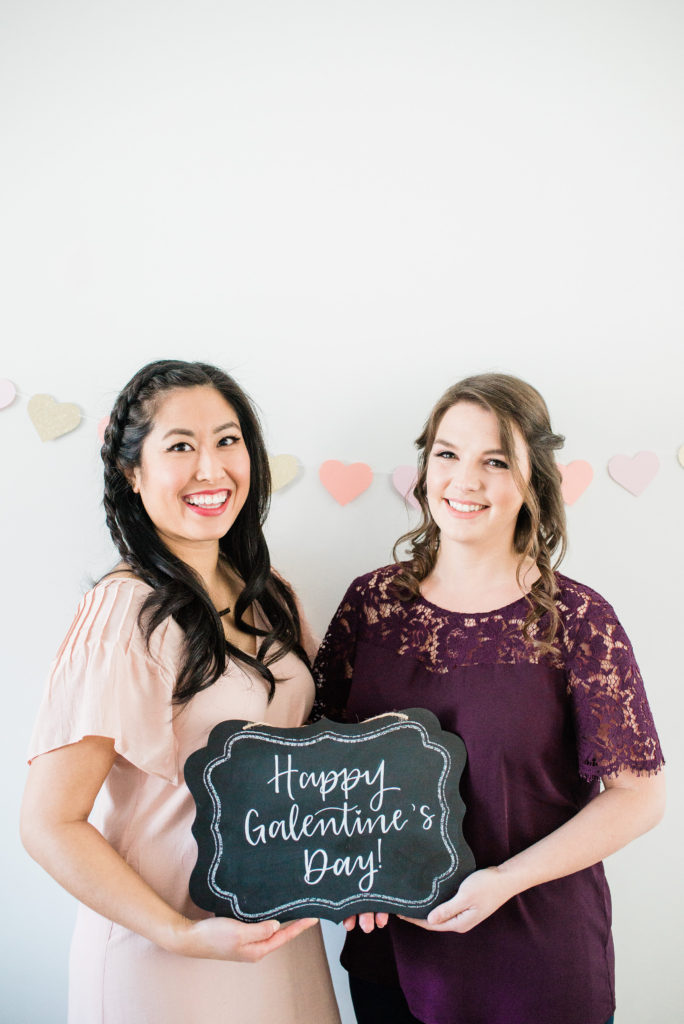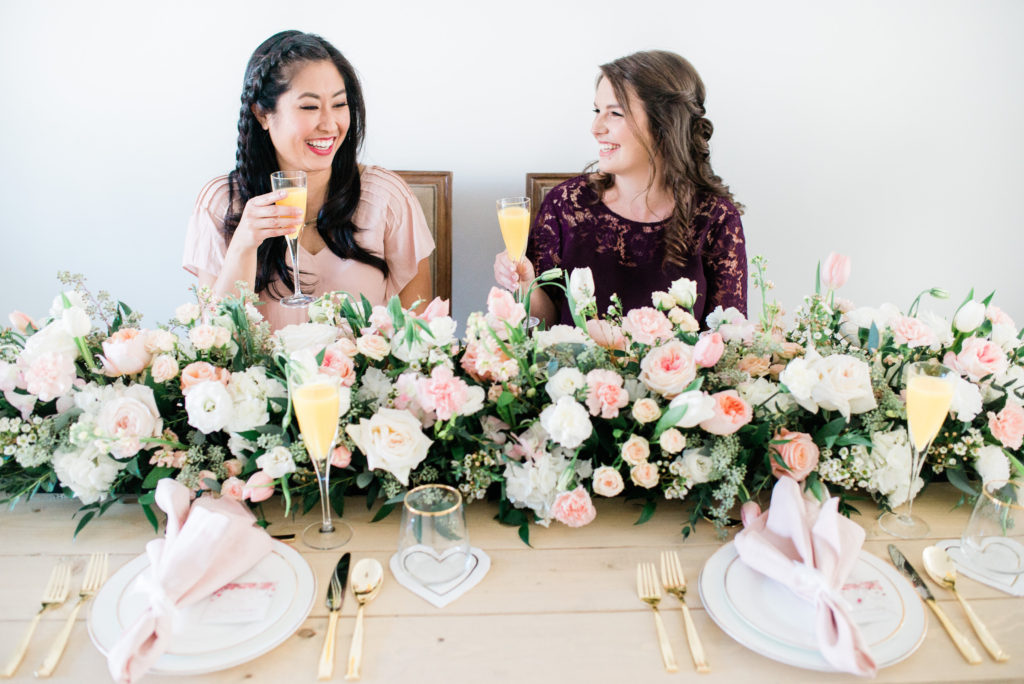 I hope we have inspired you to celebrate your lady friends this Galentine's day! We also put together a Galentine's day gift guide to give you ideas on how to show your lady friends how much you mean to them! To see our Galentine's gift guide, click here.
xoxo Bev
Photography: Alexis Lea Photography
Creative Design and Chalkboard Calligraphy: Bev Soh of Hand Lettered Love and Cheer and Confetti
Florist: Basket Kase Creations 4 U
Cake: Que-t Sweet Treats
Cookies: Sugar Coma Cookie Co
Banner: Glitter Paper Scissors
Models: Bev of Hand Lettered Love and Mallorie of Little Bee Custom Creations
Bev's Hair and Makeup: Radiant Beauties
Mallorie's Hair and Makeup: Prima Artistry

Confetti and Heart Napkins: Paper and Parties
Wine Charms: Plum Polka Dot