This year, Warin Marie Photography decided to offer alpaca Christmas mini sessions in the hopes of raising money for her friend's daughter Harlow. Harlow is only 4 years old and was diagnosed with leukemia over a year ago. The proceeds from these Christmas minis will go towards Harlow's chemo treatments, medications and travel expenses. Because it was for a great cause, I had no problem convincing my husband to join me. Plus having pictures taken with alpacas is a dream I never knew I had!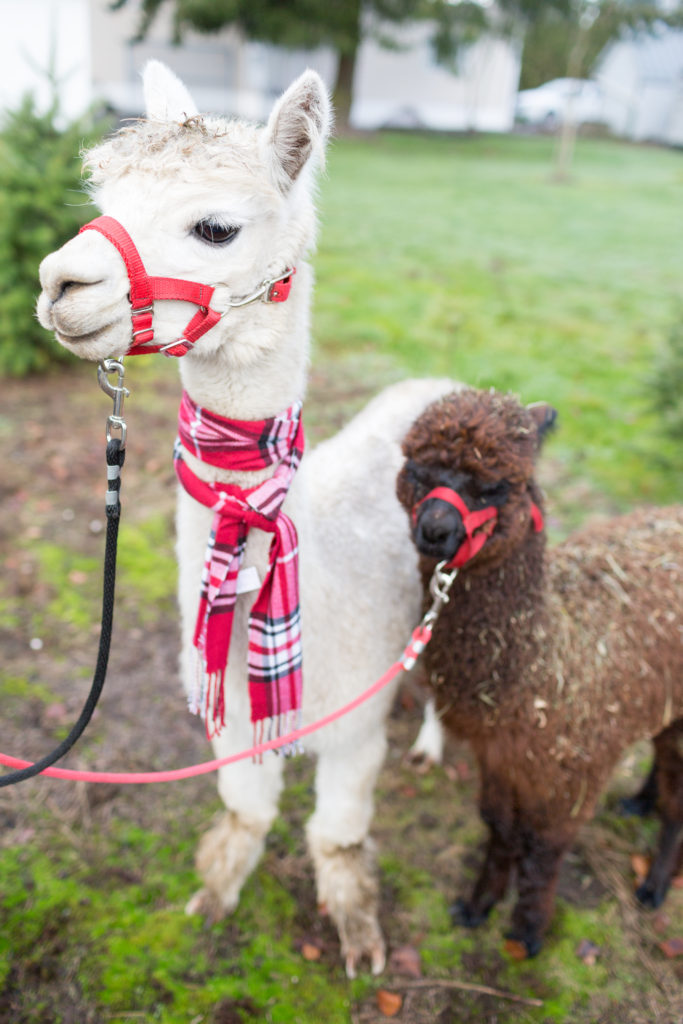 I first met Warin last year when we worked together on a Beauty and the Beast themed creative styled shoot. Warin is so talented and I loved all the photos she took so I was excited to book a session with her! We drove to Harlow's grandmother's beautiful private farm in Langley to take our pics. Here we are pictured with Cricket (left) and Snowball (right).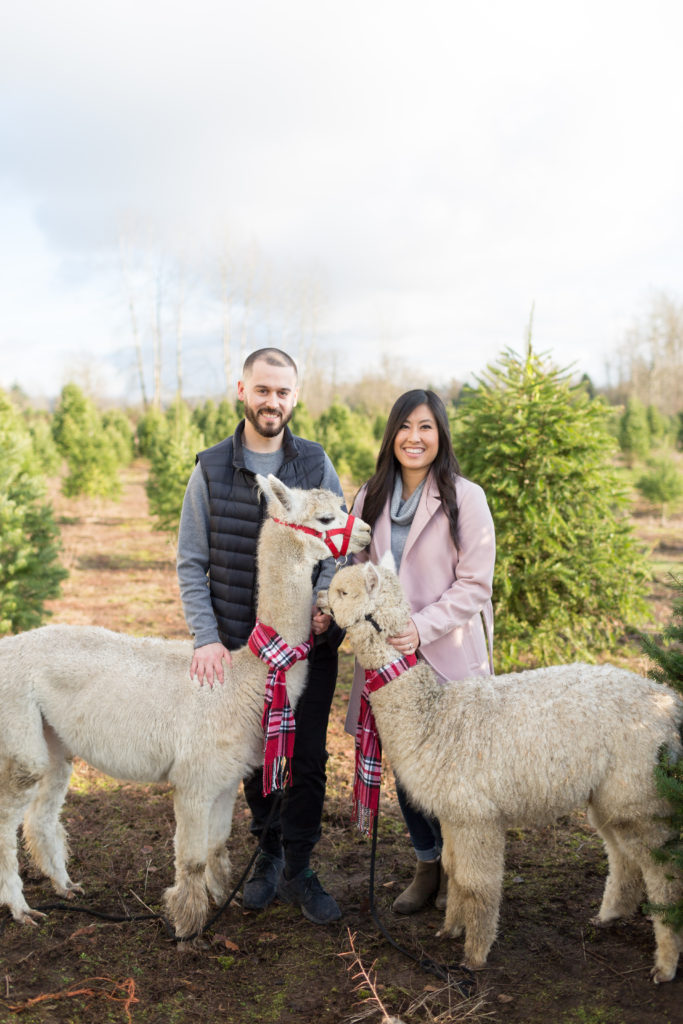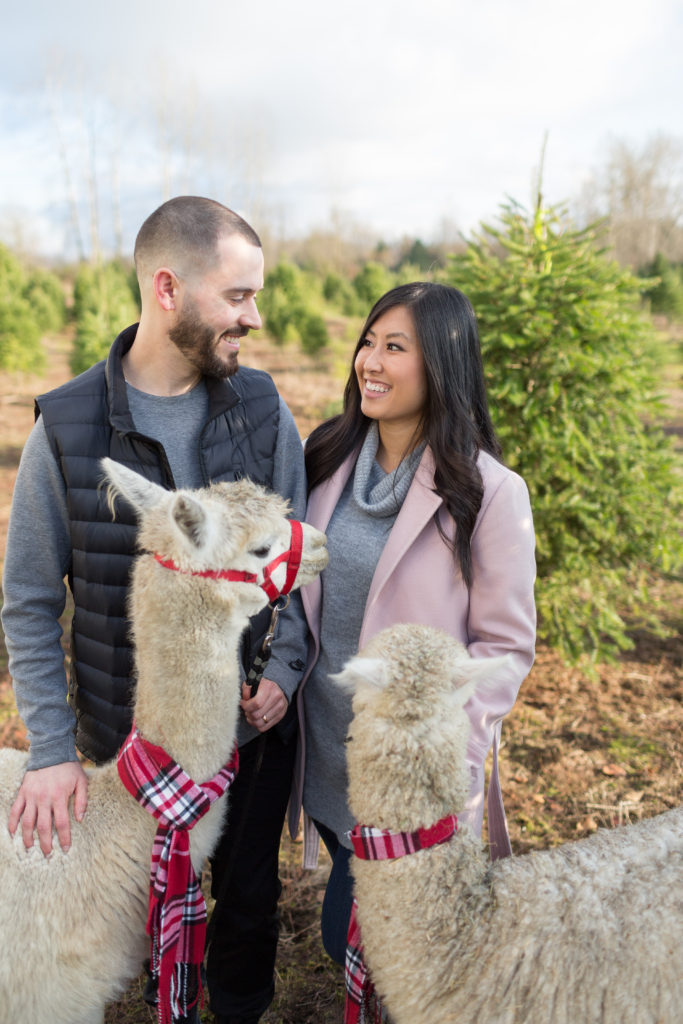 I really wanted to take one of the alpacas home with me. They were so sweet!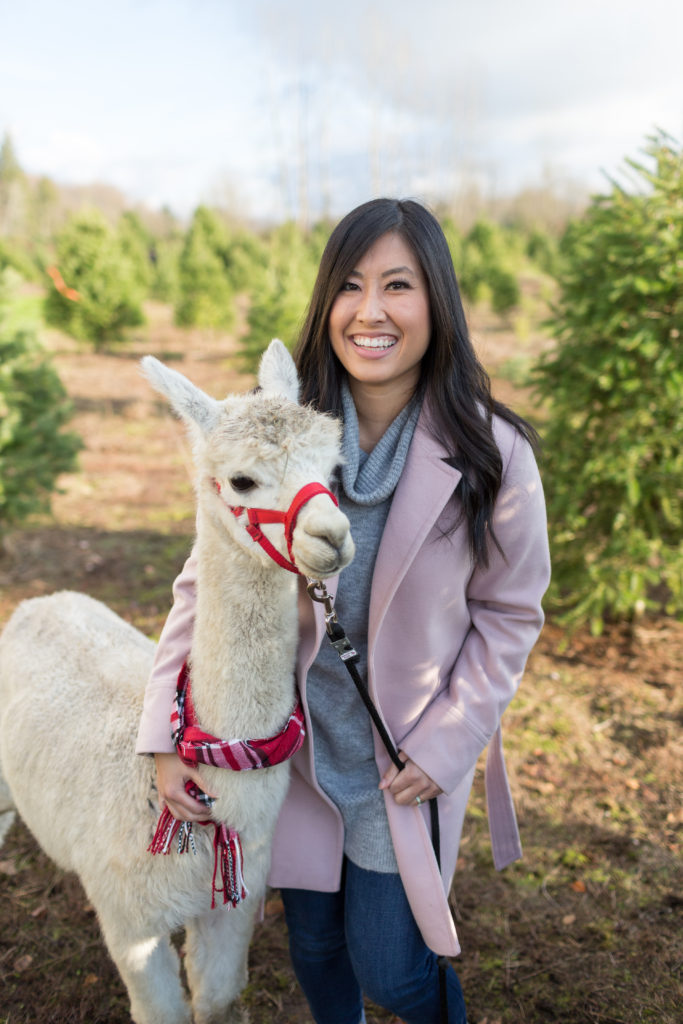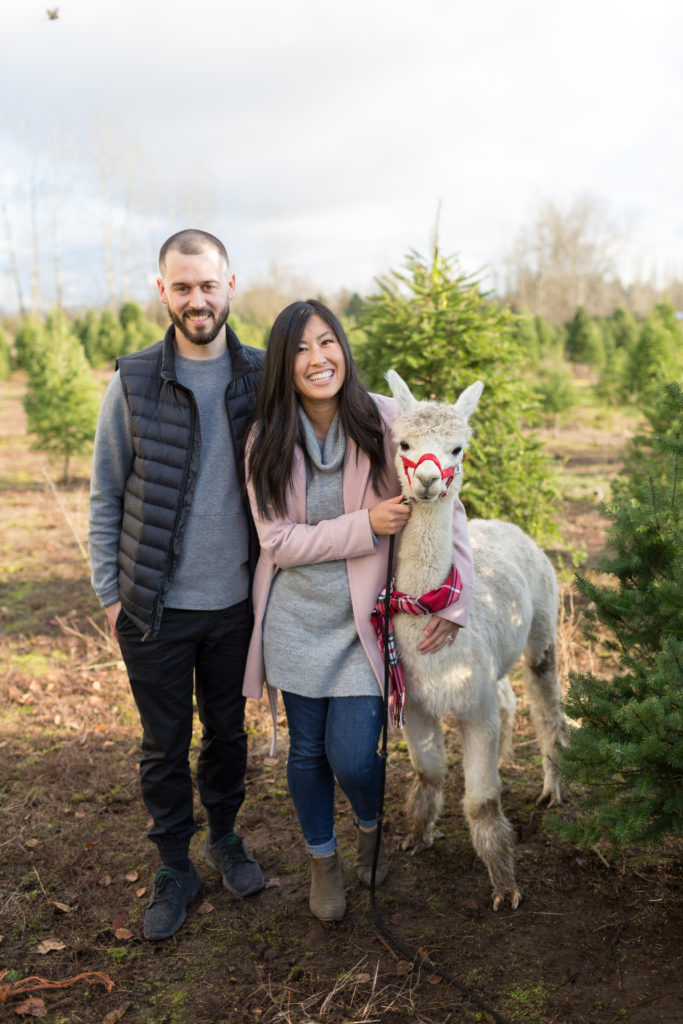 Baby it's cold outside! Don't worry. Alpaca sweater LOL!

Photography by Warin Marie Photography