I don't normally decorate my house for Christmas this early but when we put together my SHOP LOCAL holiday gift guide at the beginning of this month, I had to get my house holiday ready in a hurry. But hey, I've heard that people who put up their Christmas decorations early are happier so why not? For those of you who might already be thinking about family get togethers, dinner parties, and Christmas decorating, I thought I would share with you the holiday tablescape I recently put together with the help of some local vendors.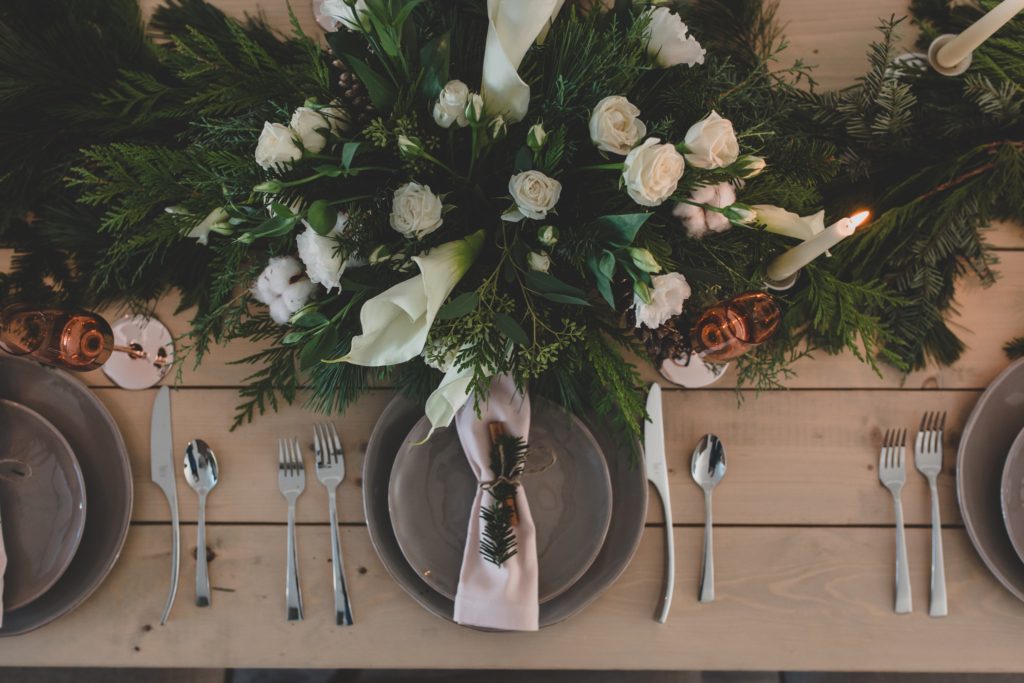 The colour scheme for this tablescape was white, grey and green with a touch of blush pink. I actually don't have any red Christmas decor in my house so I wanted the tablescape to match my decor!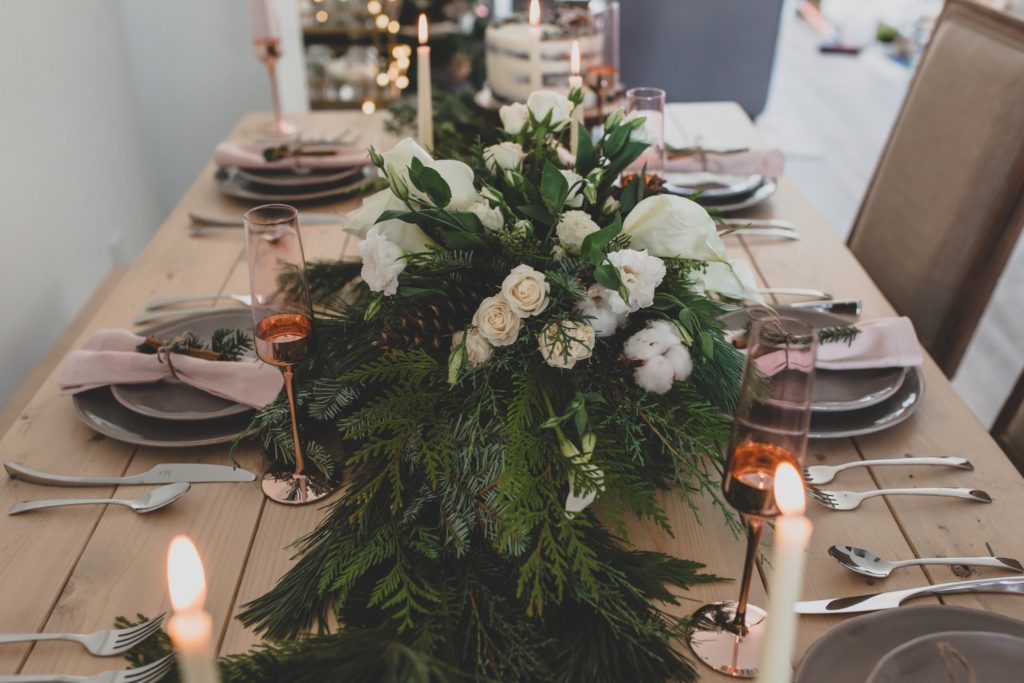 Bridal Beginnings created this lush garland full of cypress, cedar, pine and fir and a beautiful neutral centerpiece for our tablescape. I added some ivory candles in silver candlestick holders and incorporated them throughout the garland.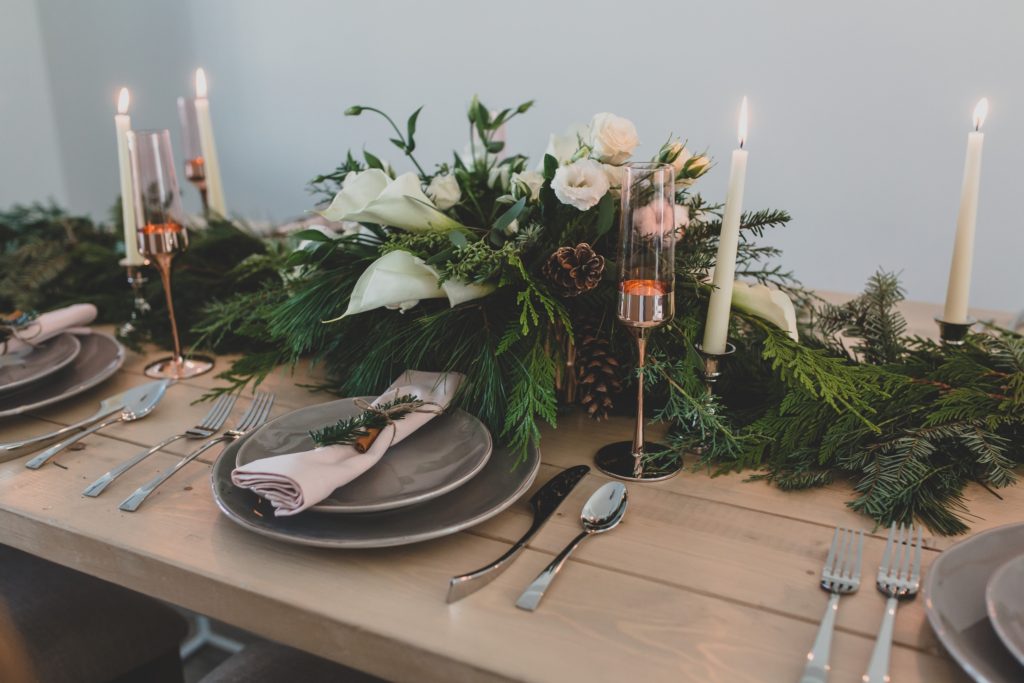 I layered grey dishware to add visual interest and placed a blush napkin at each table setting. I hand tied each napkin with twine and added a cinnamon stick and a small pine branch to be festive.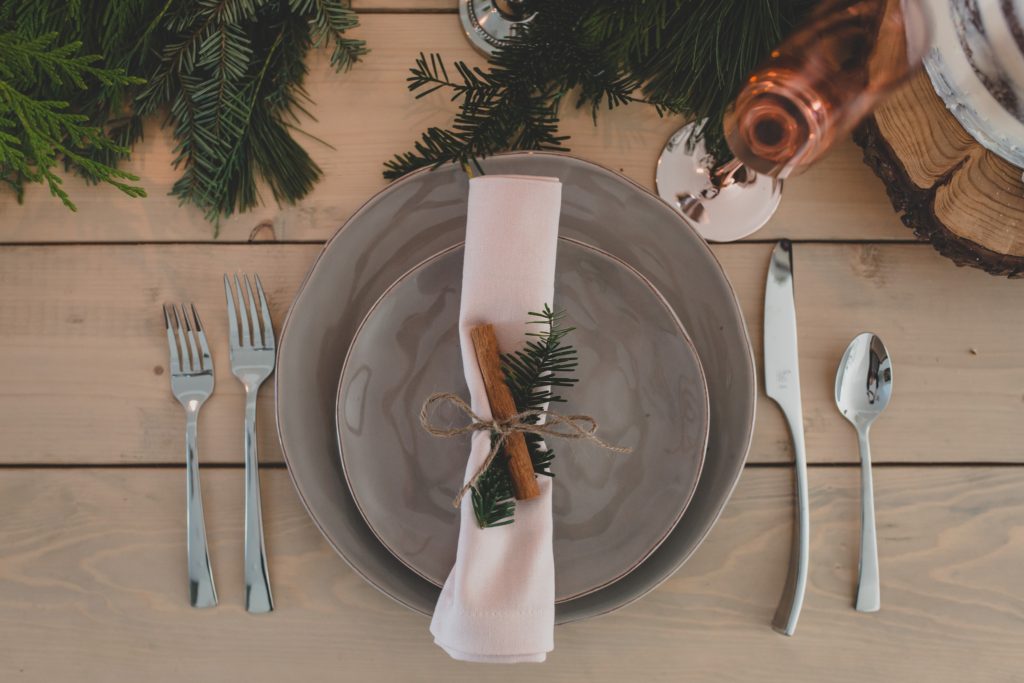 I found these rose gold champagne glasses at Homesense and they added just the right amount of glam to our otherwise rustic tablescape.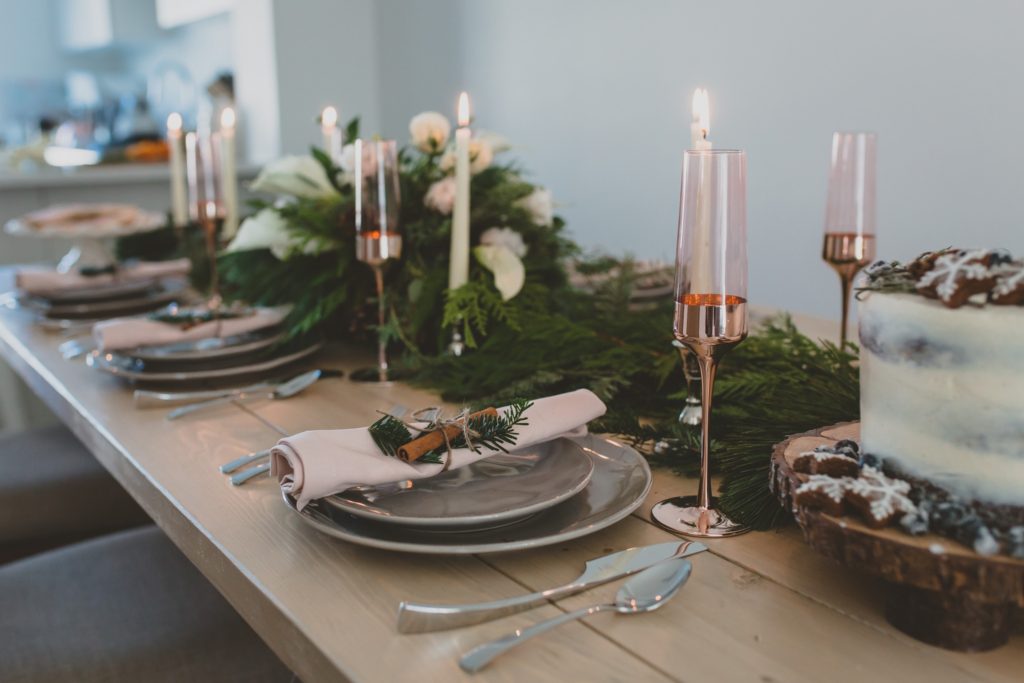 These sugar cookies from Sugar Coma Cookie Co were perfectly matched to our tablescape.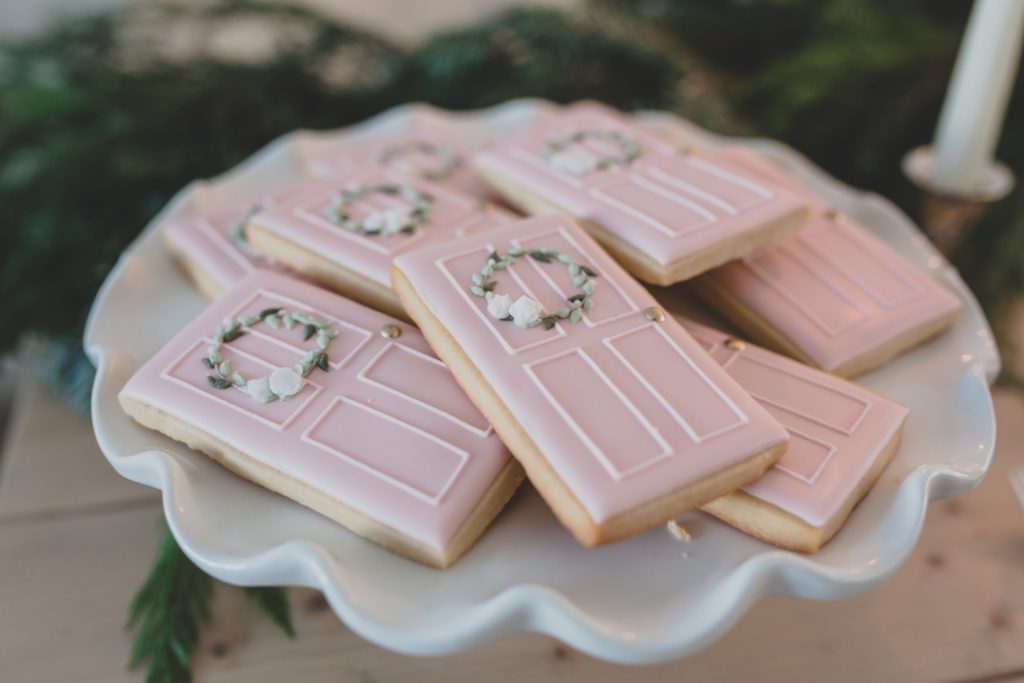 This rustic naked cake from Little Acres Home Bakery was both simple and elegant. I love the natural elements of the greenery, cinnamon sticks and fresh blueberries on top!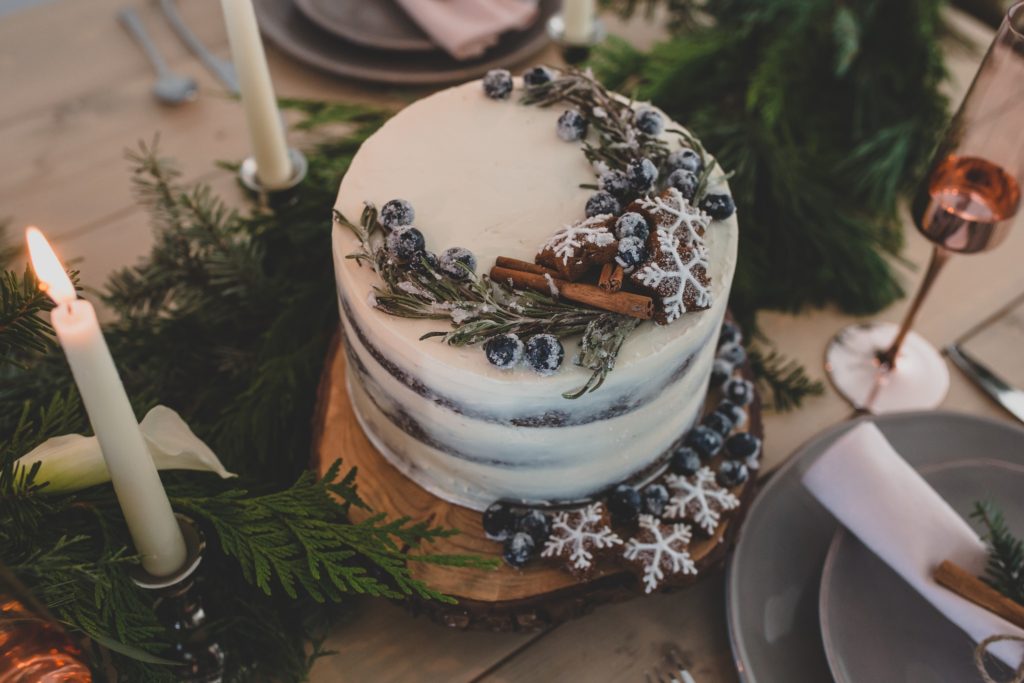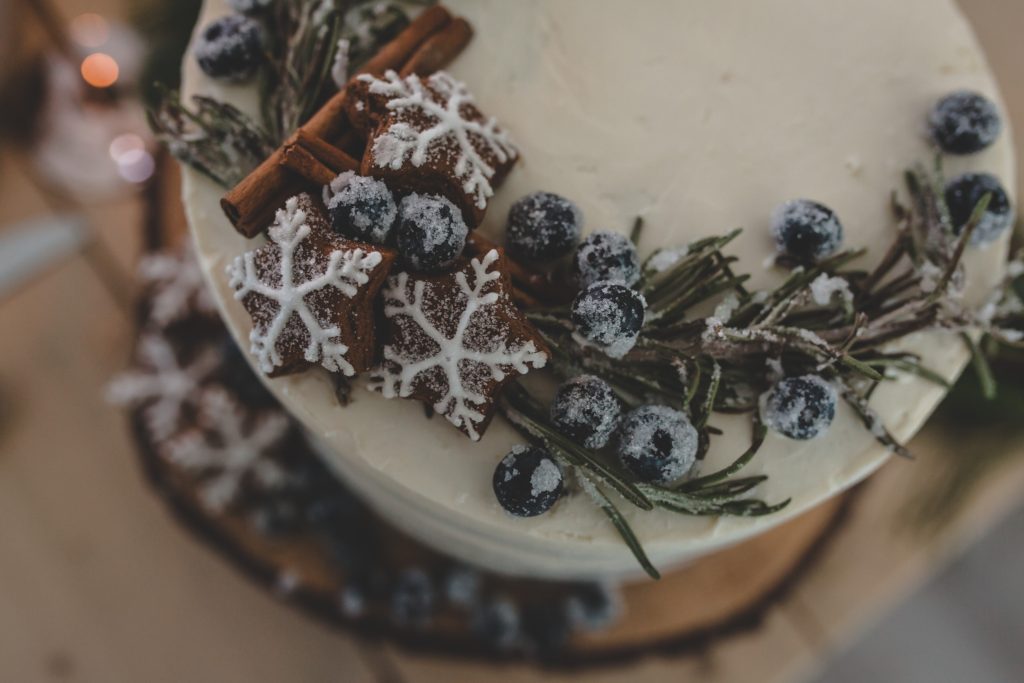 When do you start decorating for the holidays?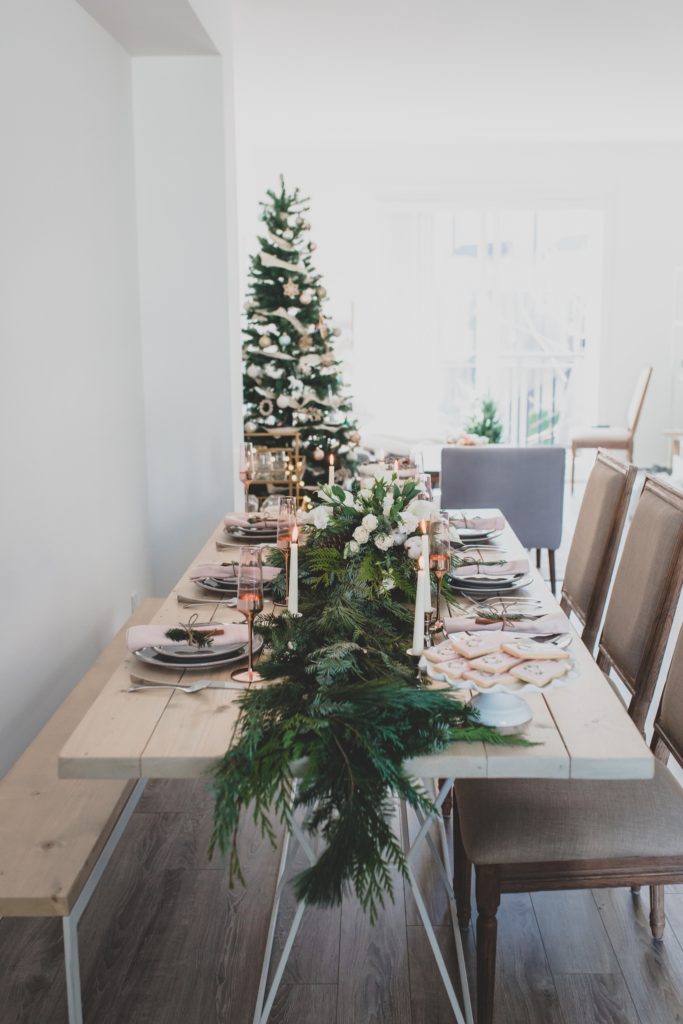 xoxo Bev
Photography: Wink Photography
Planner and Stylist: Hand Lettered Love by Bev
Florist: Bridal Beginnings
Cookies: Sugar Coma Cookie Co
Cake: Little Acres Home Bakery