Here's something you should know about me. I have spent far too much of my life watching the tv show FRIENDS. It's hard to get through a day without quoting the show and my friend and I have even won two FRIENDS trivia contests (not sure if I should be proud or embarrassed). So when I thought about putting together a Thanksgiving inspired shoot, it hit me – why not put together an Friendsgiving inspiration shoot based on the TV show? And that's exactly what we did…
So what is Friendsgiving anyways? The word "Friendsgiving" is a combination of "friends" and "Thanksgiving" and to me, it's an excuse to get together with good friends and enjoy a delicious meal together! Here's what was on the menu for our FRIENDS inspired dinner.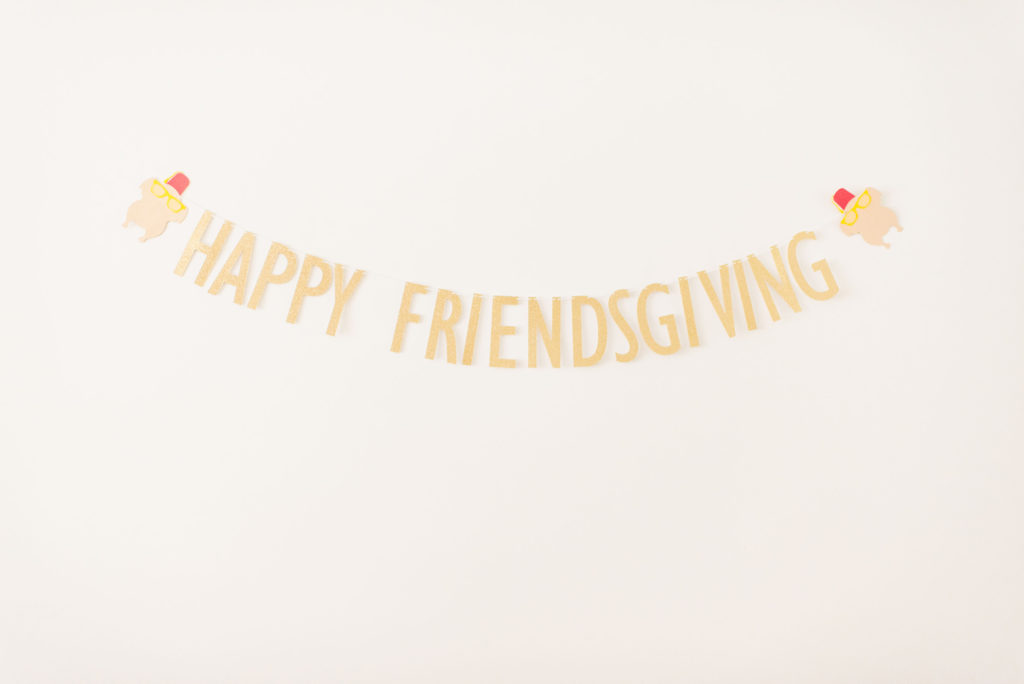 On the first Thanksgiving episode of FRIENDS, we learn that Chandler hates Thanksgiving food so his meal consists of tomato soup, grilled cheese and Funyuns. We decided to crumble the Funyuns over green beans.
Monica: Chandler, here you go. Got your traditional Thanksgiving feast. You got your tomato soup, your grilled cheese fixin's, and your family size bag of Funyuns.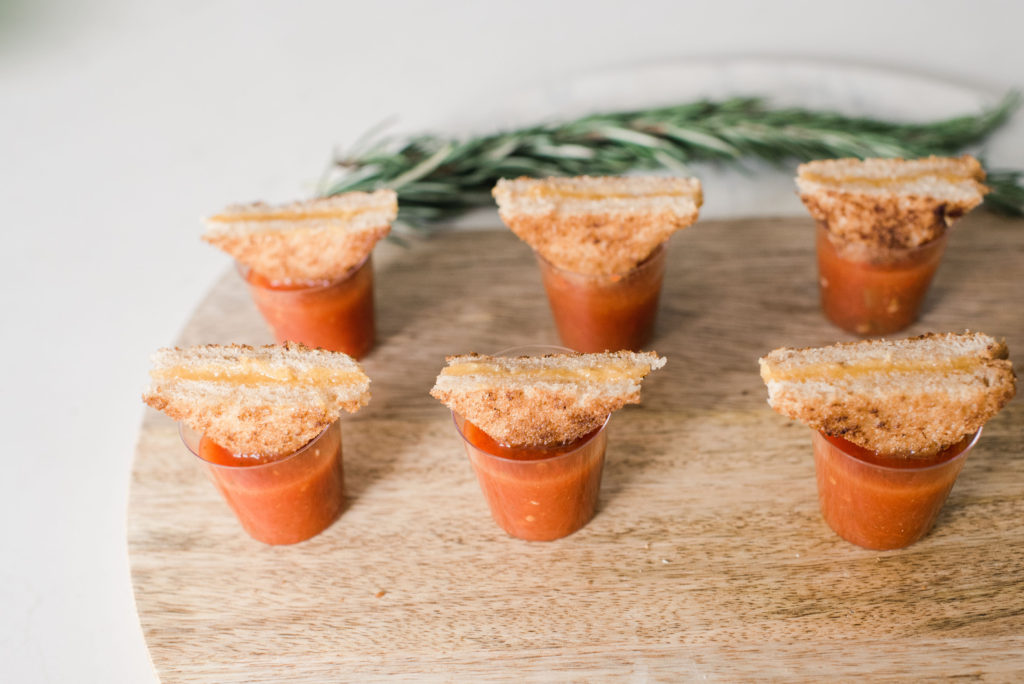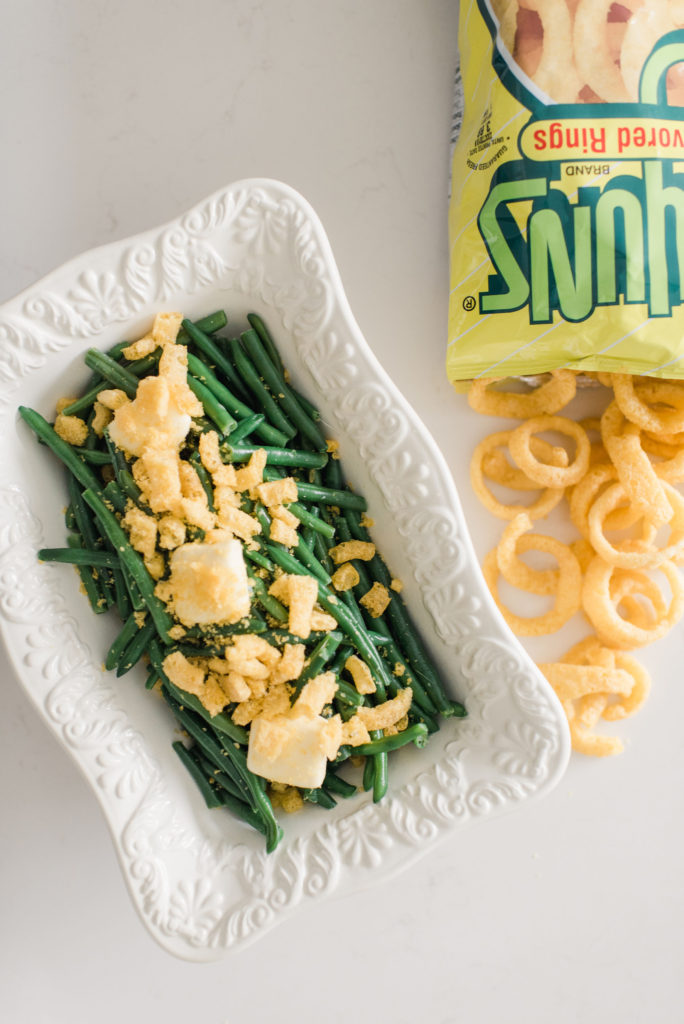 In the same episode, Monica prepares 3 kinds of potatoes for her guests – Mashed potatoes with lumps for Ross, whipped potatoes with peas and onions for Phoebe, and tater tots for Joey.
Monica: You know, everyone wants a different kind of potato, so I'm making different kinds of potatoes. Does anybody care what kind of potatoes I want? Nooooo, no, no!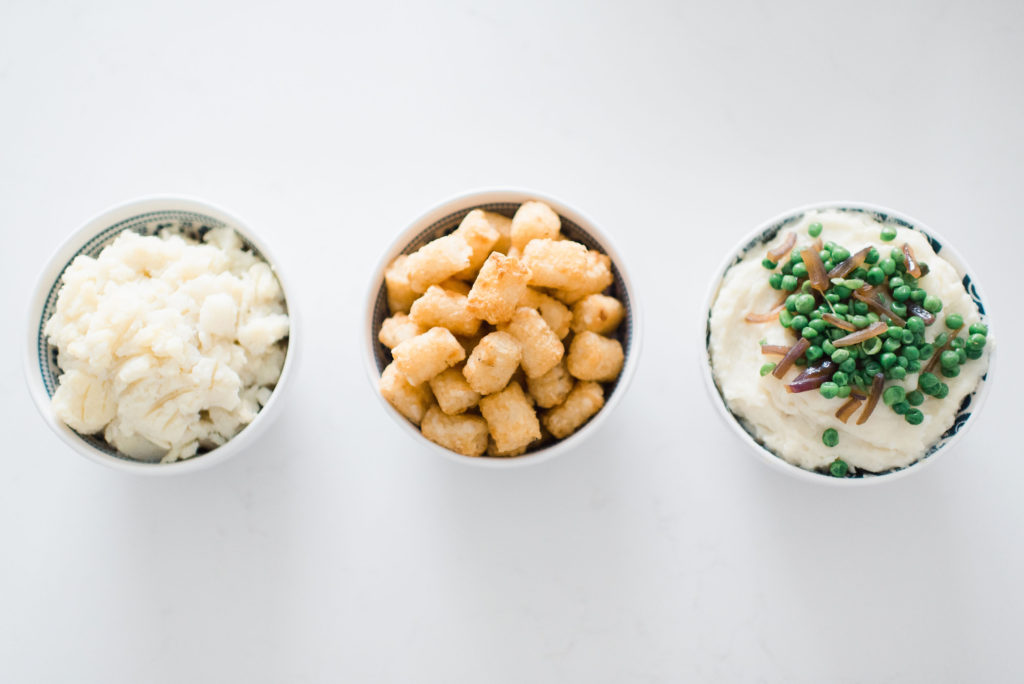 In season 5, we hear past thanksgiving stories of the friends characters. In one of the stories, Monica makes Chandler some mac and cheese because he doesn't like thanksgiving food.
Chandler: Monica, I was wondering if you can make me some of that righteous mac and cheese like last year.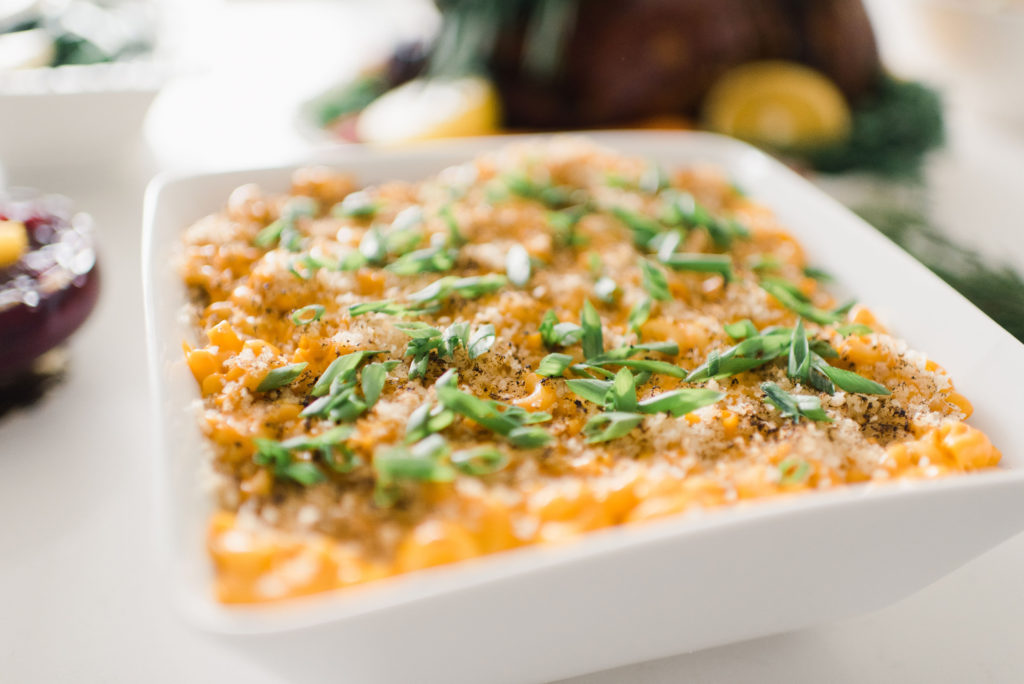 We also hear about how Monica accidentally cut off Chandler's toe with a knife. Then in the present day, Monica tries to cheer up Chandler by putting a turkey on her head with oversized glasses and a fez hat.
Chandler: You are so great! I love you!
Monica: What?
Chandler: Nothing! I said, I said "You're so great" and then I just, I just stopped talking!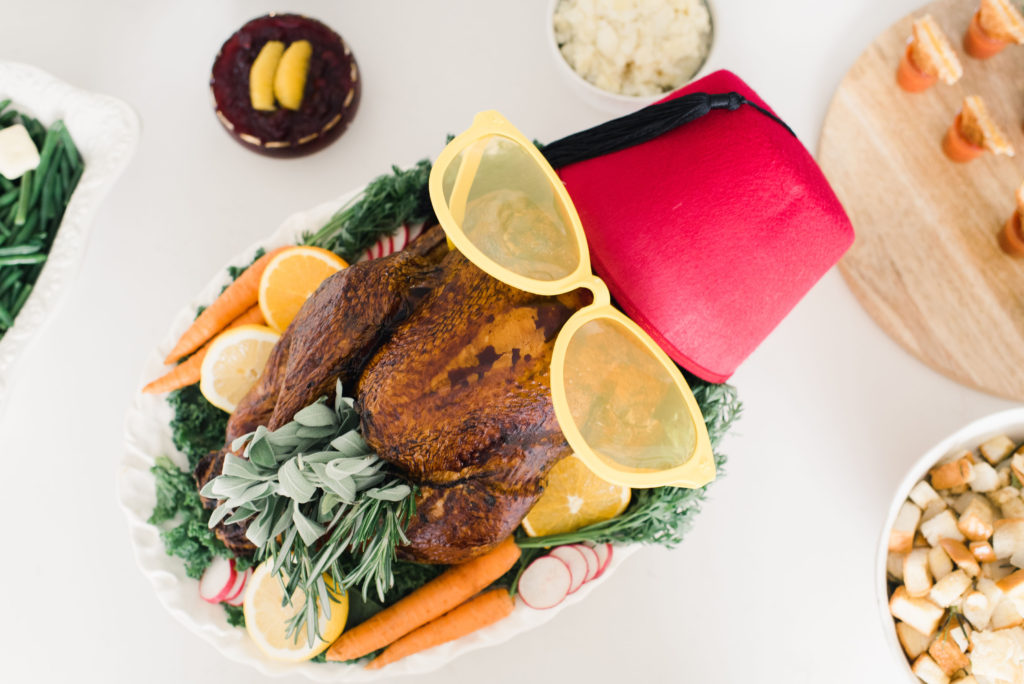 In season 7, Rachel invites her assistant Tag to dinner but then tells Monica he can't make it even though she already made him an individual sweet potato stuffed pumpkin.
Rachel: Sorry. But Tag's not coming. His girlfriend came into town, so he's spending Thanksgiving with her.
Monica: Oh! Why didn't you tell me? I made him his own individual sweet potato stuffed pumpkin!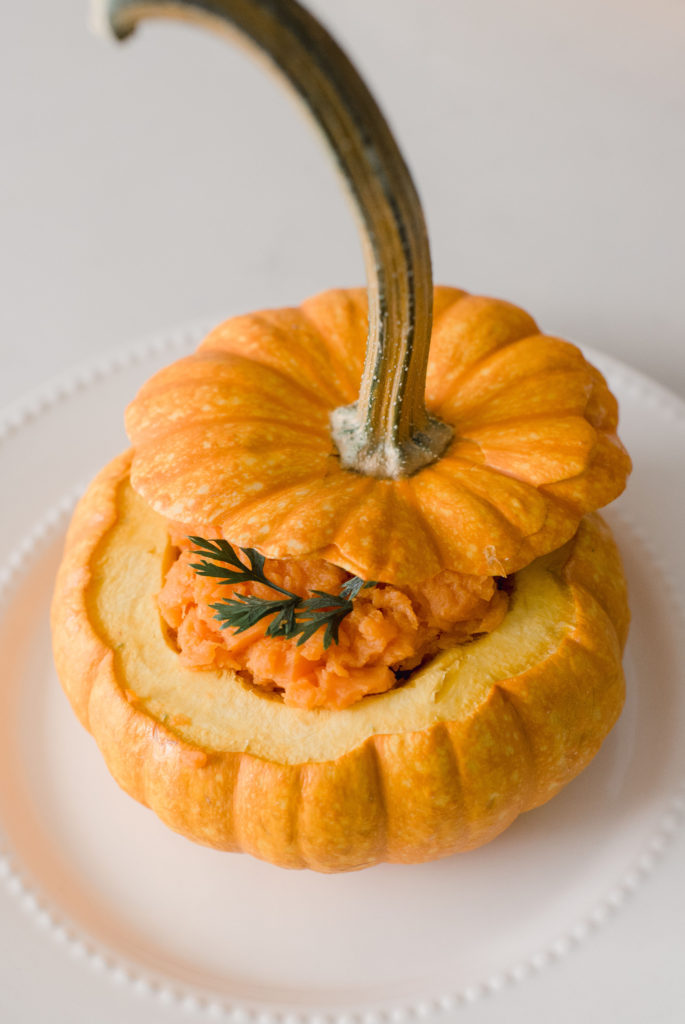 In season 10, Chandler wants to help out with Thanksgiving dinner but he doesn't want to be in charge of anything "high profile" so Monica asks him to make the cranberry sauce. Or should I say… chanberry sauce?
Chandler: And get ready to taste my very special cranberries. Or should I say… chanberries!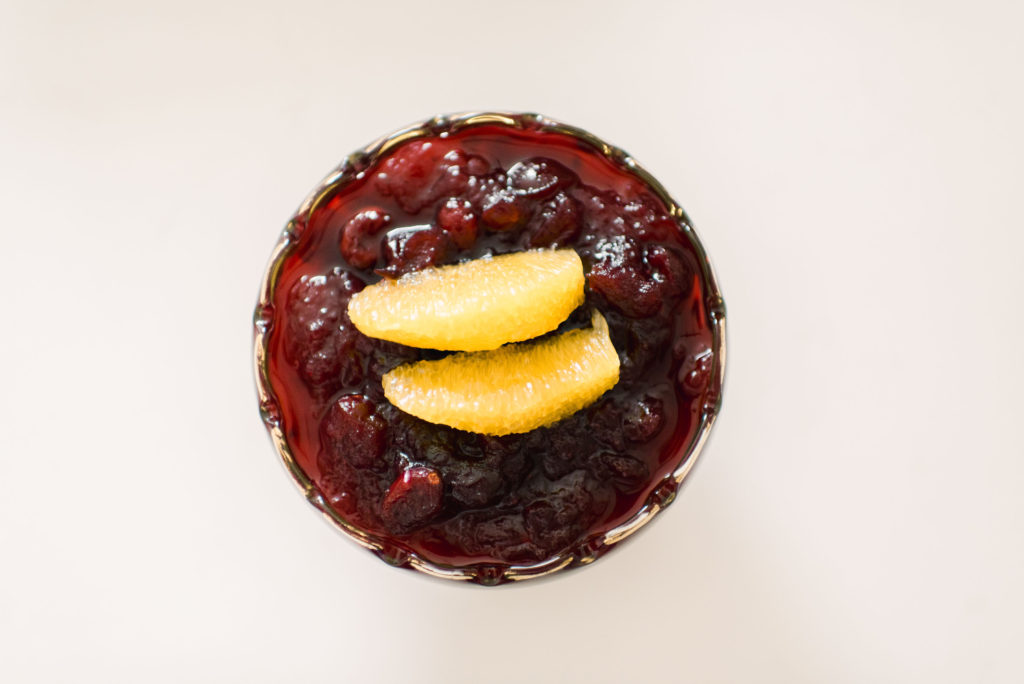 In season 2, Monica gets hired to create recipes using a disgusting chocolate substitute called Mockolate. Of course, our versions of her desserts were made with delicious chocolate so they didn't leave a bubbling sensation in our mouths.
Monica: OK, this is pumpkin pie with mockolate cookie crumb crust. This is mockolate cranberry cake, and these are mockolate chip cookies. Just like the Indians served.

We included some hand decorated sugar cookies with quotes from your favourite FRIENDS Thanksgiving episodes.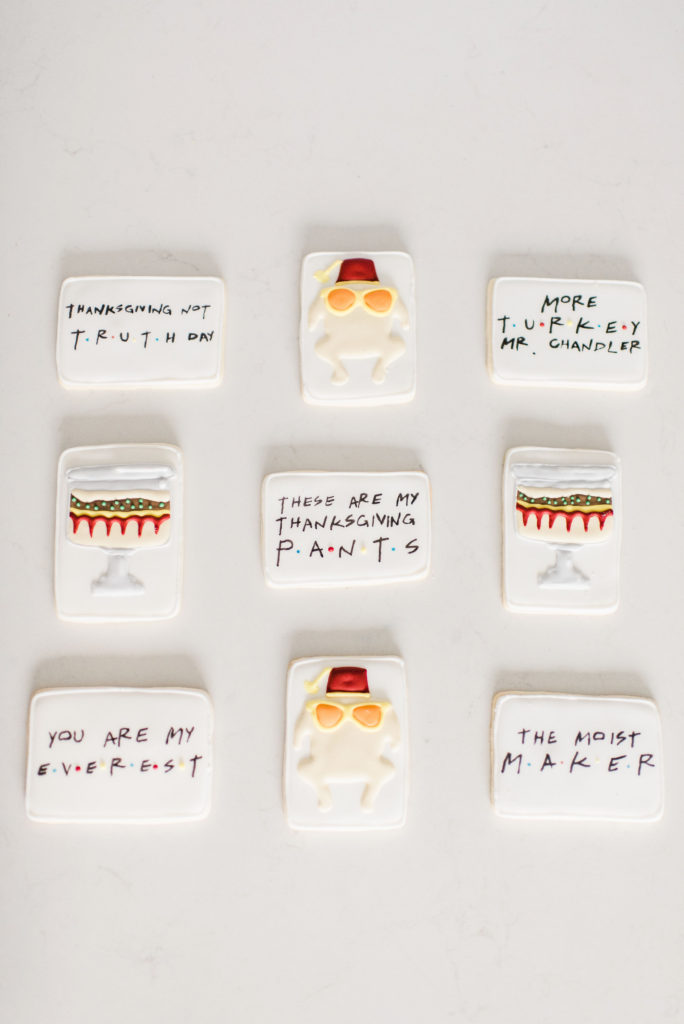 And who can forget about the time that Rachel accidentally made half an English trifle and half a shepherd's pie in season 6? I made this trifle using a recipe where you mix coconut flakes with nutella to imitate the beef, kiwi instead of peas, and pears instead of onions (so that your trifle doesn't taste like feet).
Joey: What's not to like? Custard? Good. Jam? Good. Meat? Gooooood.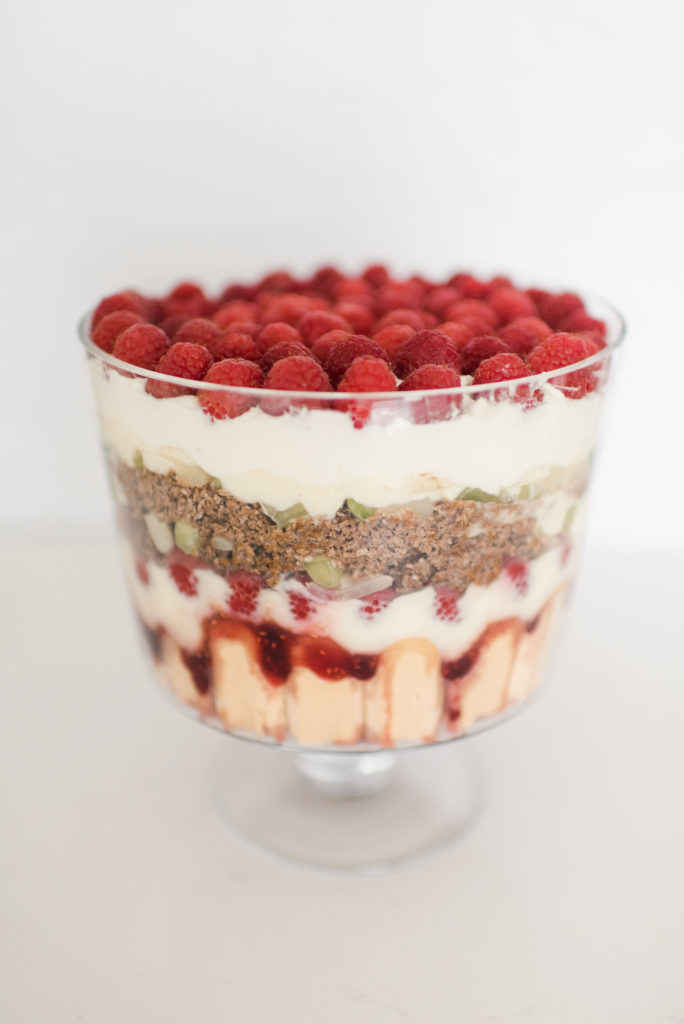 Of course I had to include a hand lettered chalkboard menu!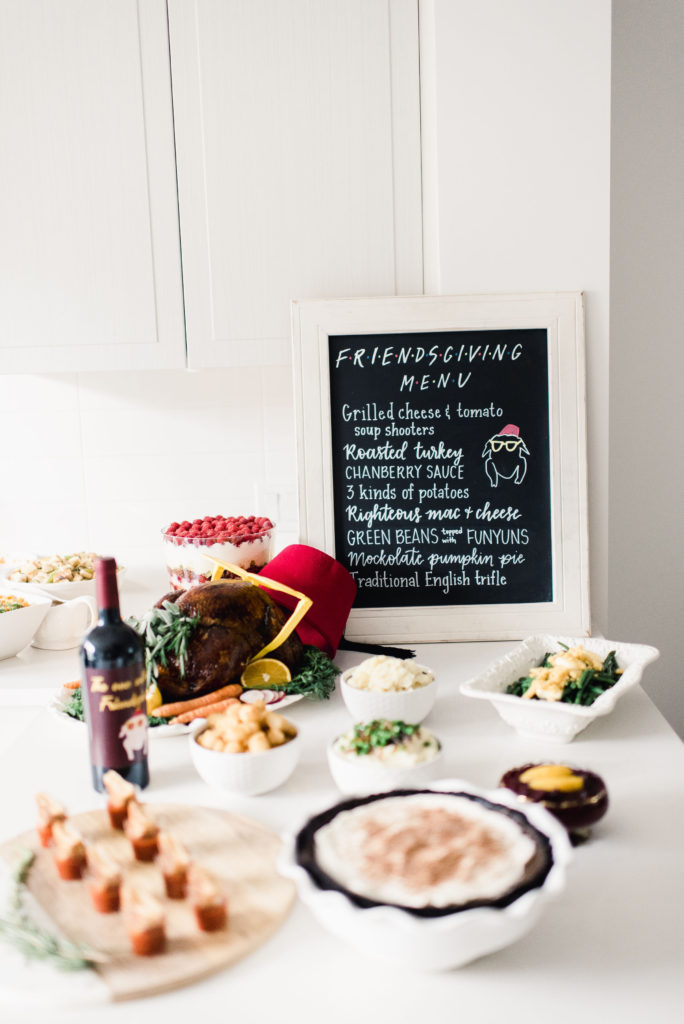 On the day after your celebration, you can make a turkey sandwich using the leftovers from the evening before. Make sure you include a gravy soaked piece of bread in the middle, or as Ross calls it, "The Moist Maker".
Ross: You see my sister makes these amazing turkey sandwiches. Her secret is, she puts a, an extra slice of gravy soaked bread in the middle; I call it the Moist Maker.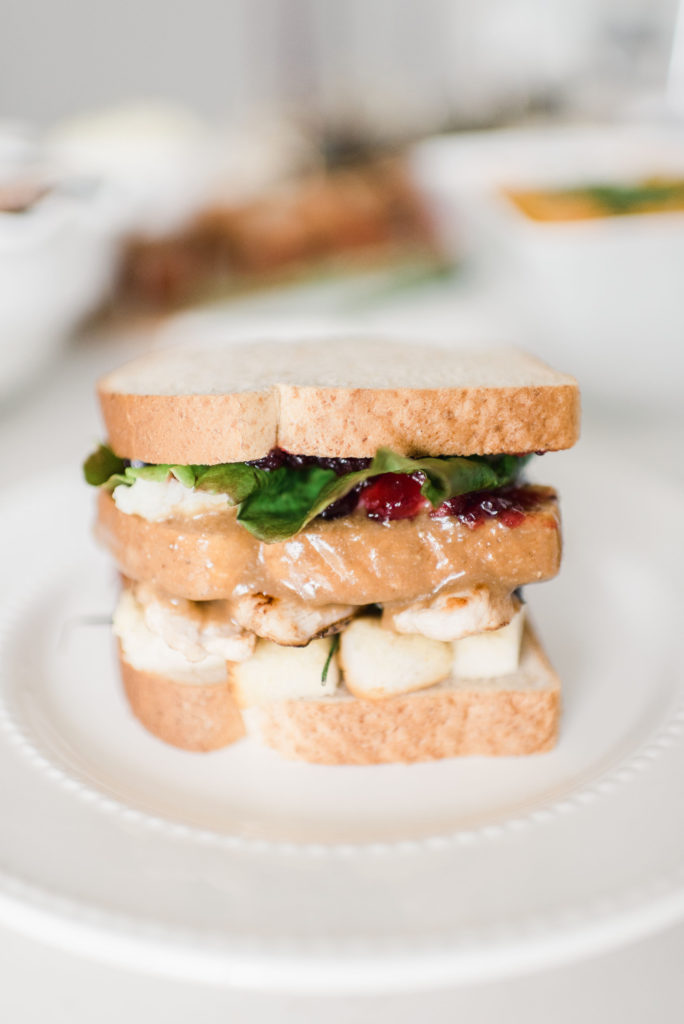 We added a custom wine label to a bottle of red wine and had a matching invitation made up as well as a cake topper and photo props.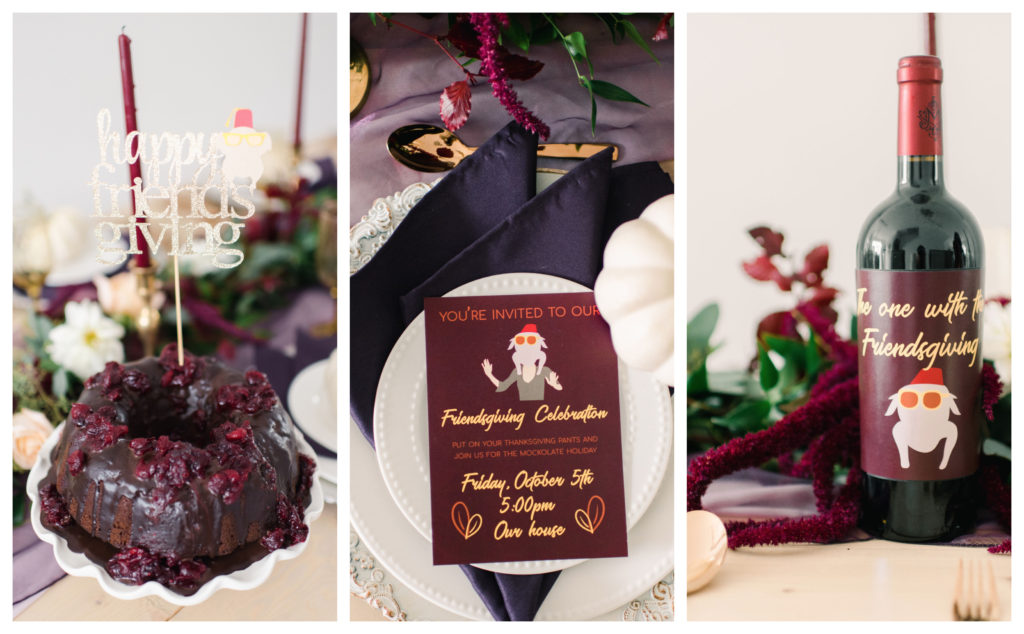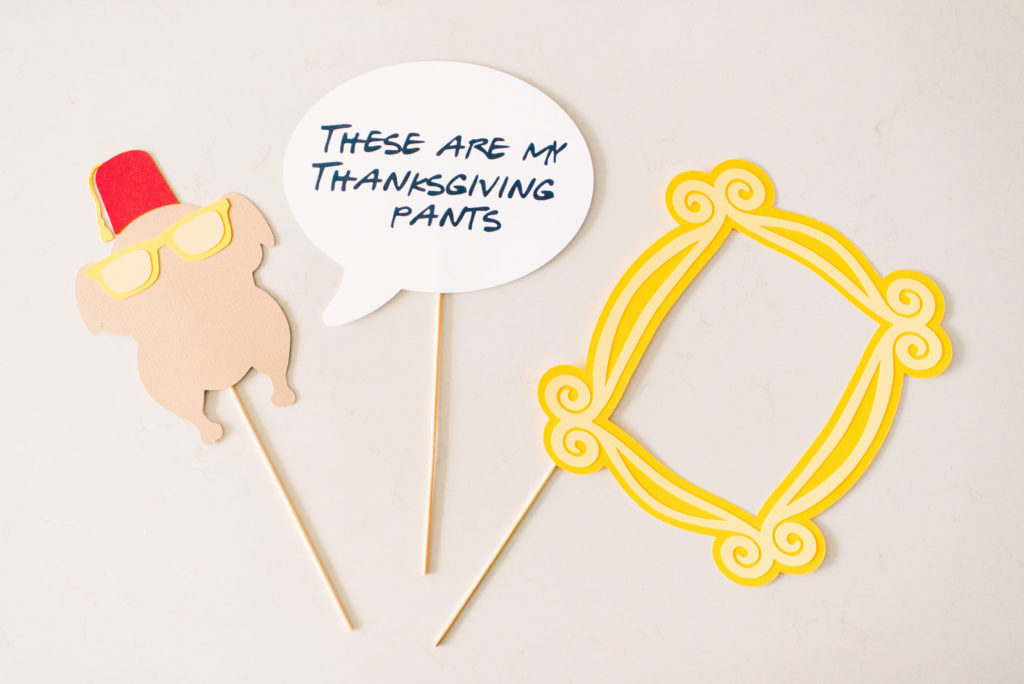 Happy Friendsgiving!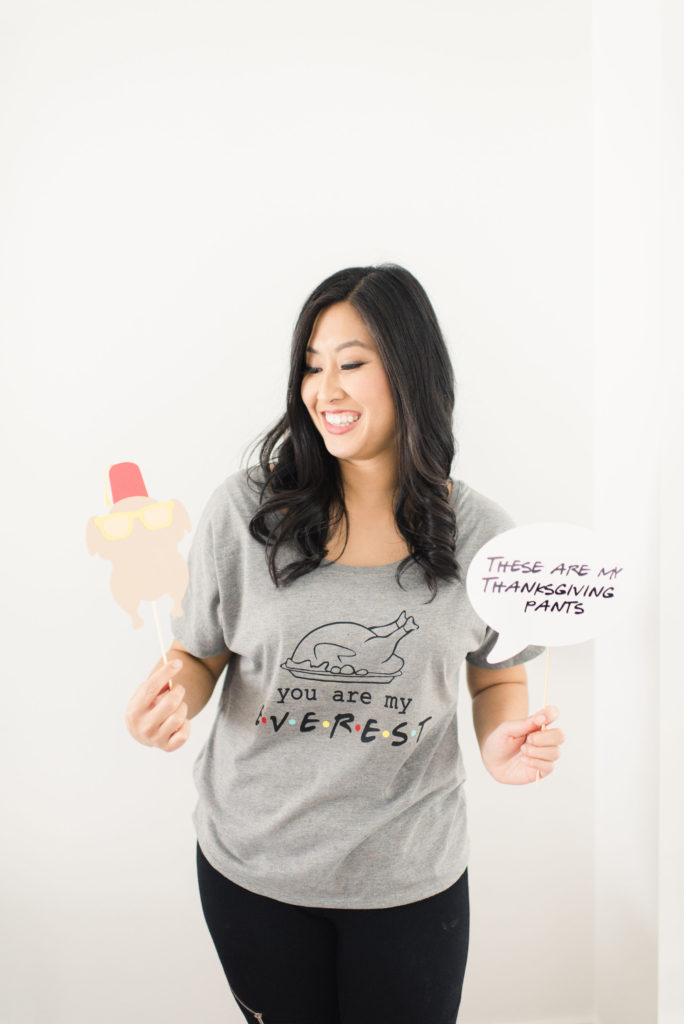 xoxo Bev
Photographer: Me and BC Photography
Creative Styling and Chalkboard menu: Bev Soh of Cheer and Confetti and Hand Lettered Love by Bev
Invitation and wine label: Decaffeinated Design
Tomato soup: Ela Made Me Do It
Turkey, cranberry sauce, mac and cheese, stuffing, green beans, gravy: Sugar Mountain Catering
Pumpkin pie, chocolate cranberry cake, chocolate chip cookies: Balkan Bites Canada
Decorated Sugar Cookies: Shea's Sweet Shoppe
Cutlery, chargers, napkins, table runner, goblets, candlesticks: Pretty Things Rental & Decor
Banner, cake topper, photo props: Glitter Paper Scissors
Shirt: Cut & Create Designs
Hair and makeup: Janet Lim Makeup
Florist: Westgate Flower Garden