For those of you who don't know, I have been teaching dance for 15 years and in the last few years I have choreographed numerous wedding first dances, wedding party dances, and father daughter dances. Caitlin contacted me back in the spring inquiring about choreography for a father daughter dance. It turns out that she had seen the father daughter dance I choreographed for Sydney and her father Nick on Sydney's Instagram and that's how she knew to get in touch with me! Mashup wedding dances are my absolute favourite to teach and I had such a great time teaching Caitlin and Bruce as well as getting to know them during the months leading up to the wedding. Of course I had to invite myself to watch their performance live at the Diamond Alumni Centre at SFU because that's just what I do!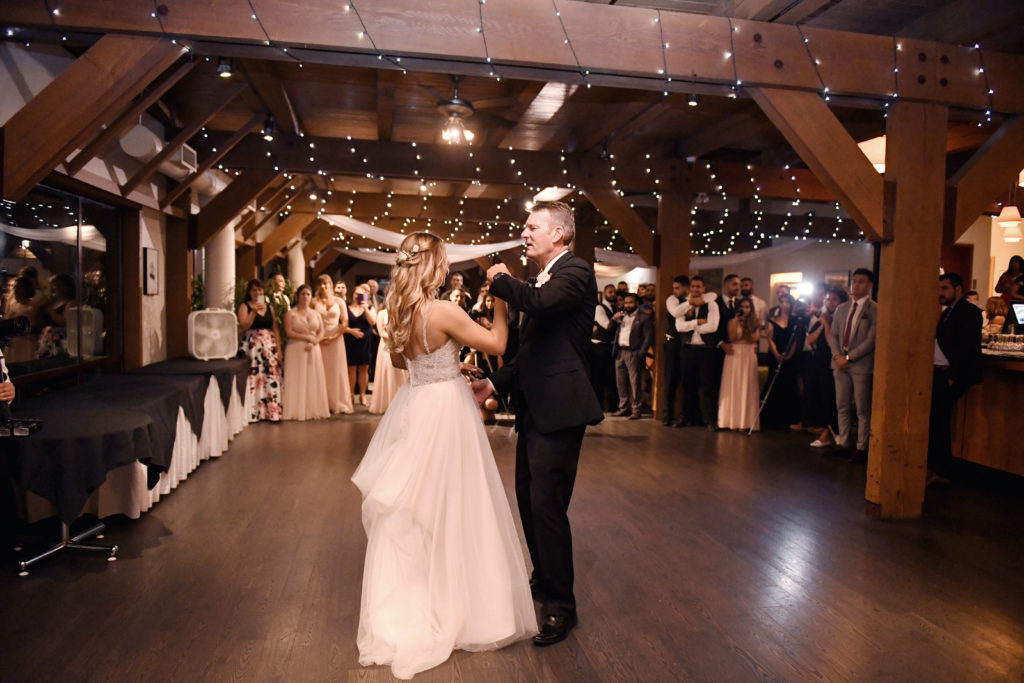 The wedding dance started out in an unassuming manner with Caitlin and Bruce dancing to "I Loved Her First" by Heartland.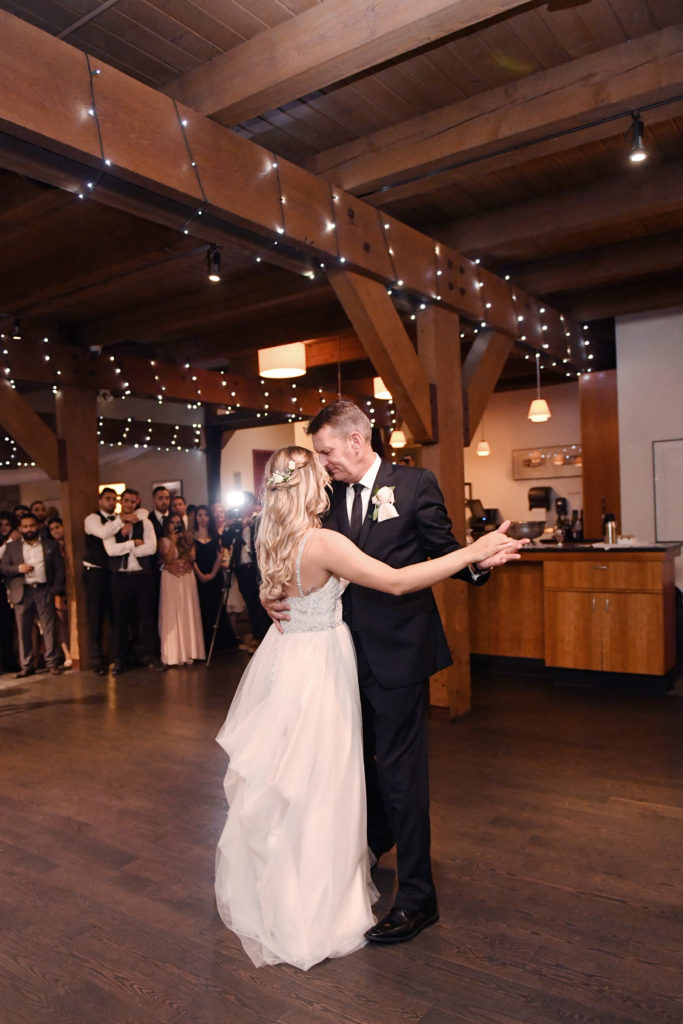 The guests got quite the surprise when the music changed to the upbeat "Get Up Offa That Thing" by James Brown.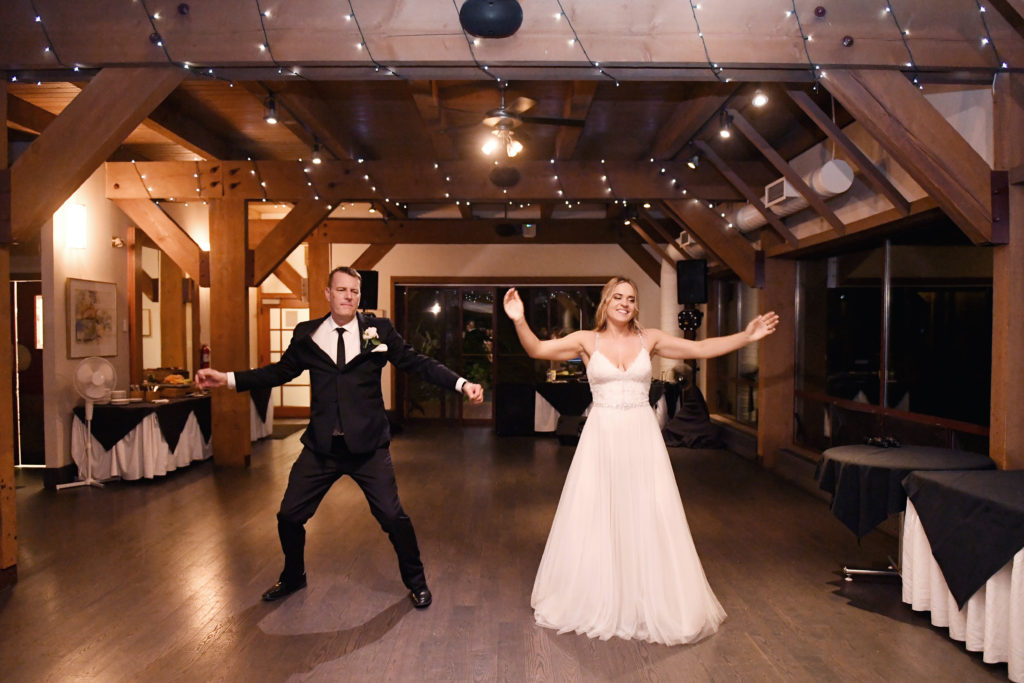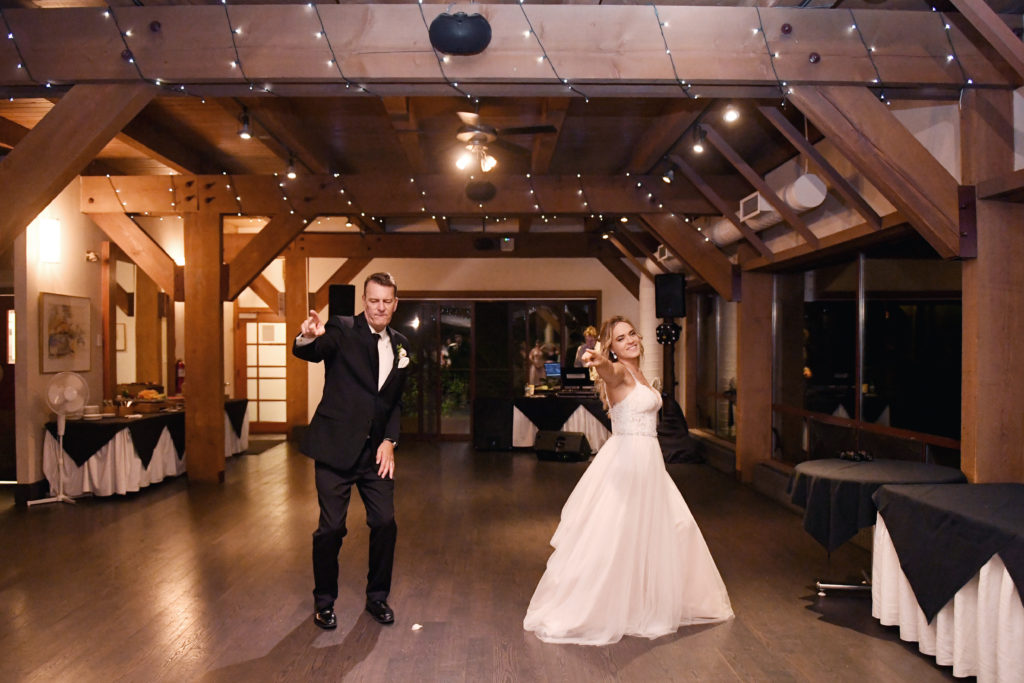 Next came "Can't Touch This" by MC Hammer.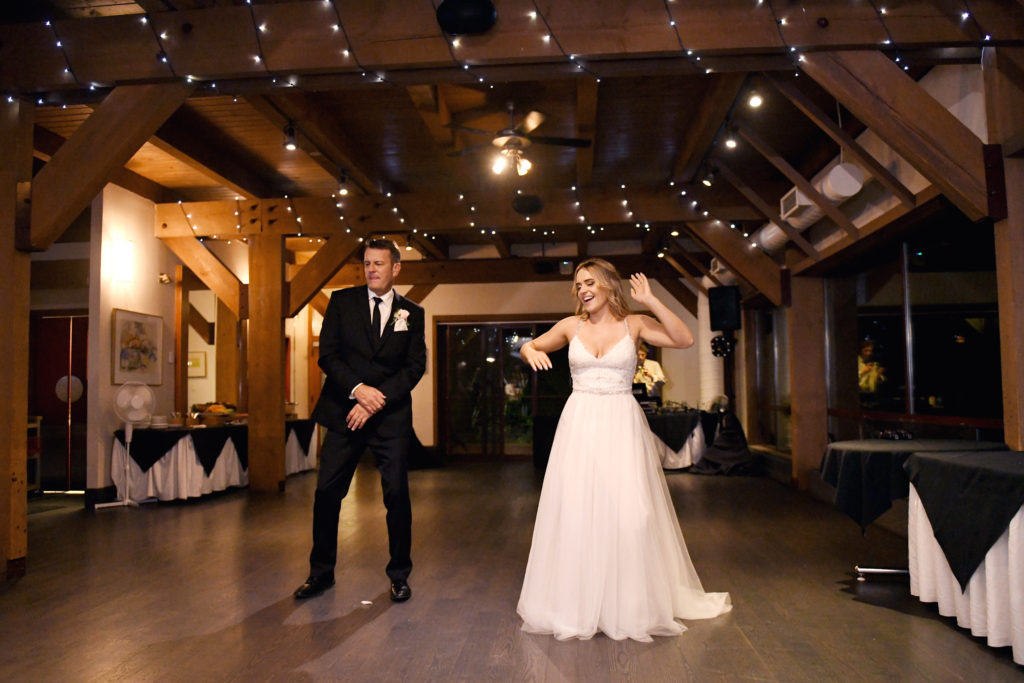 Hammertime!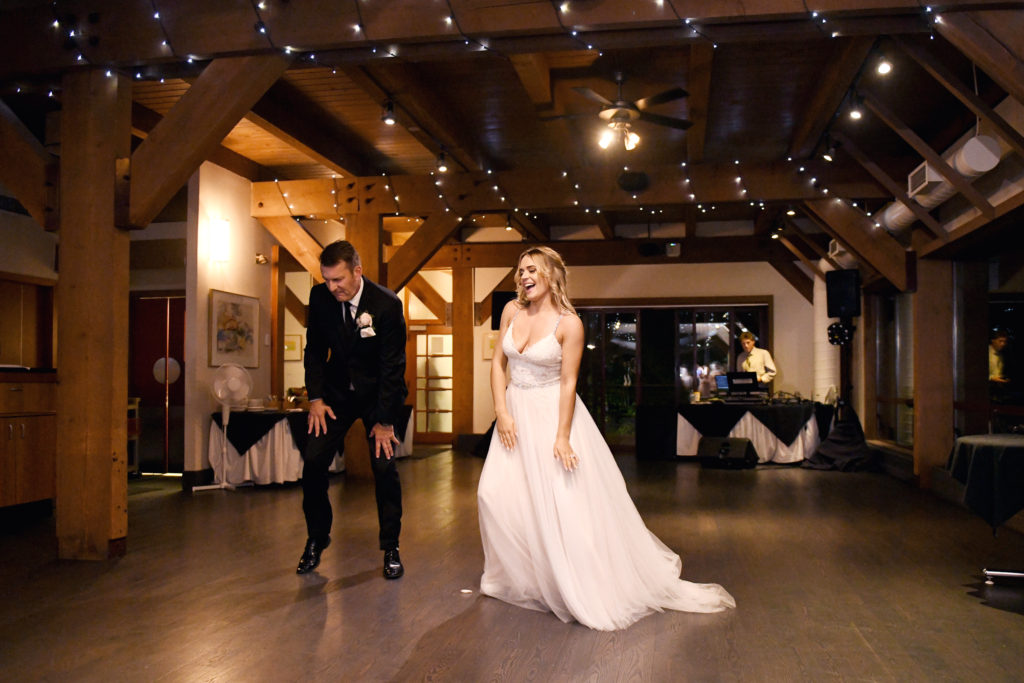 Caitlin and Bruce then strutted their stuff to "Baby One More Time" by Britney Spears.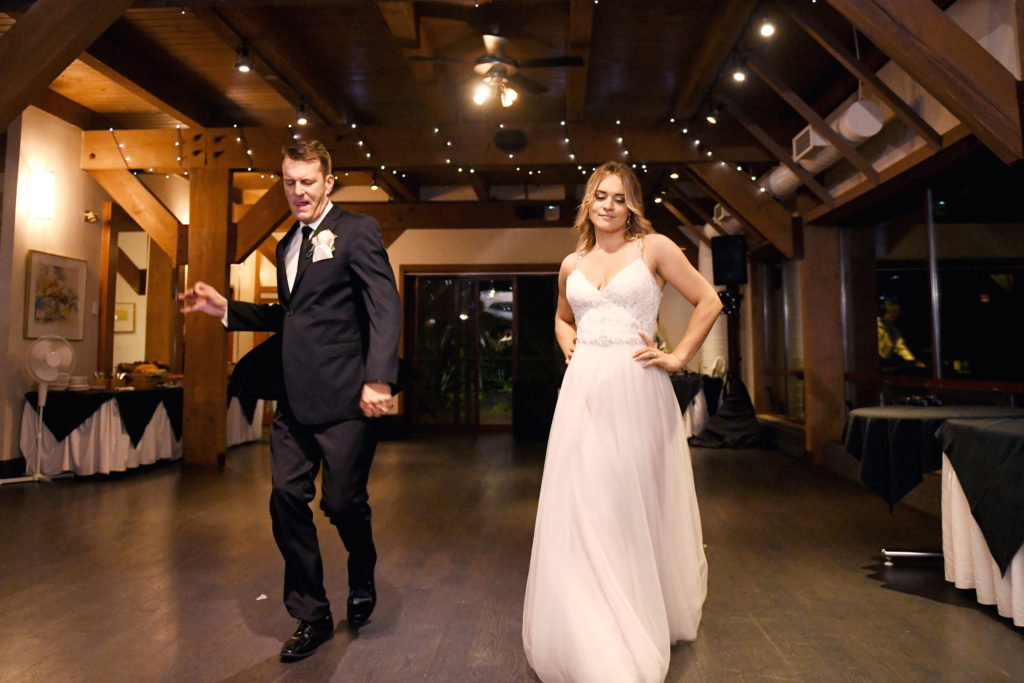 Next was "Moves Like Jagger" by Maroon 5.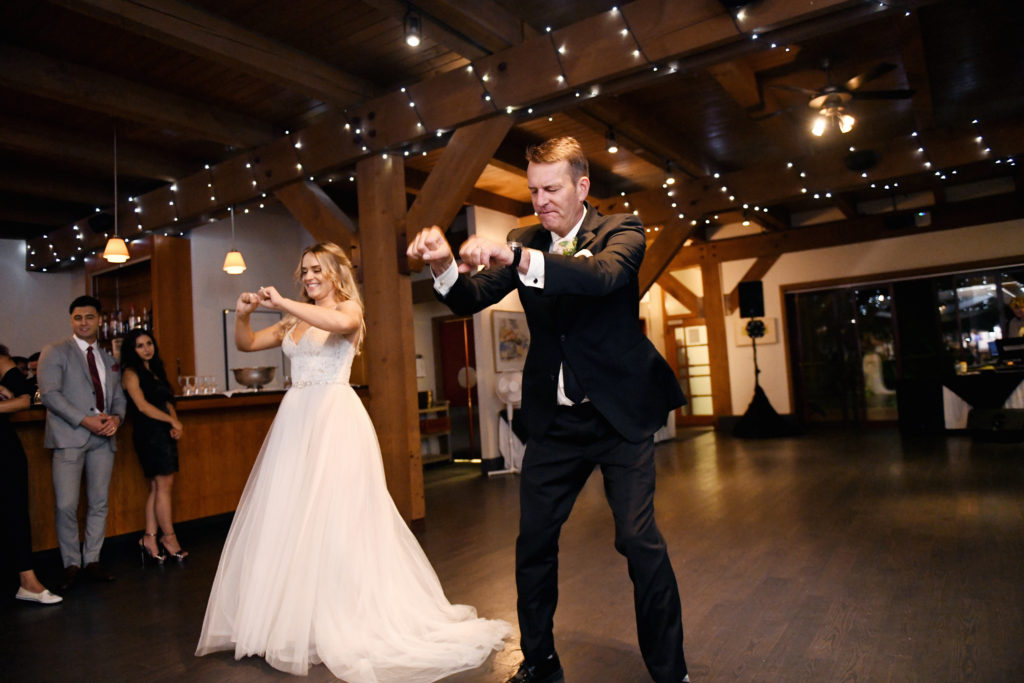 Caitlin and Bruce closed the show with "Uptown Funk" by Bruno Mars.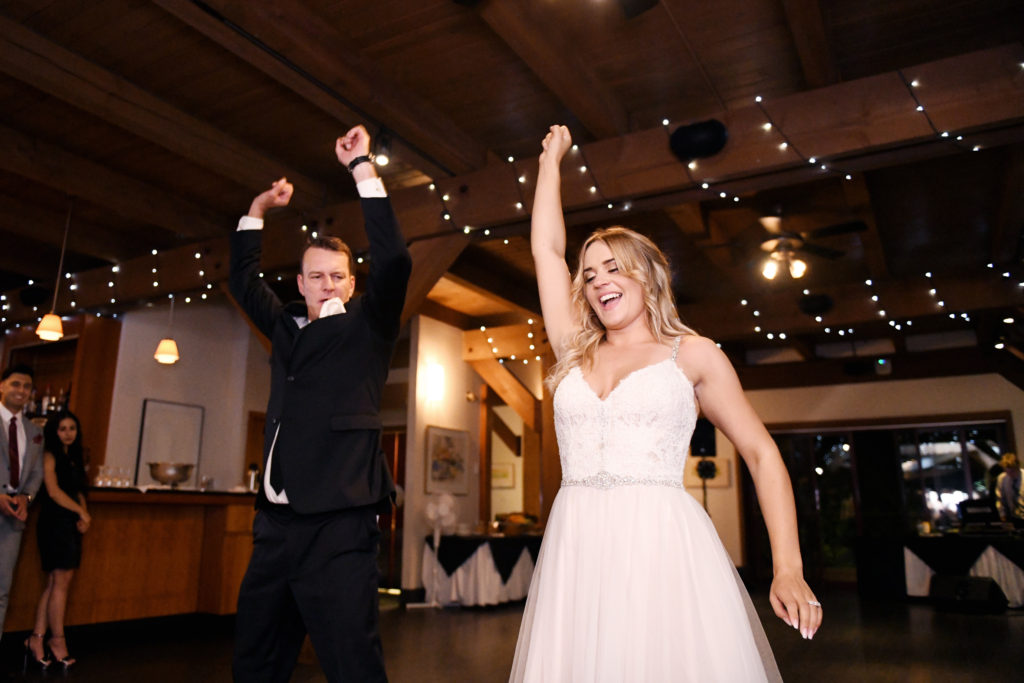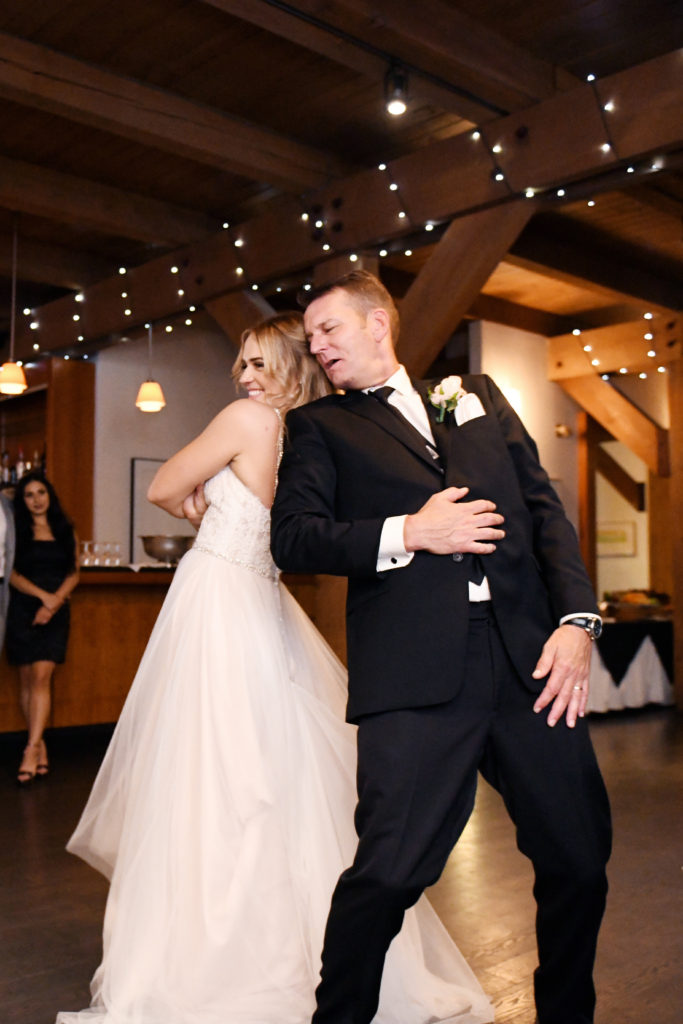 After working together for several months, it is always a little bittersweet when our lessons come to an end but it was so rewarding to watch Caitlin and Bruce perform live! They did such a great job and and I'm pretty sure the routine was the highlight of the night! To watch Caitlin and Bruce's performance and to see other dance videos, click here.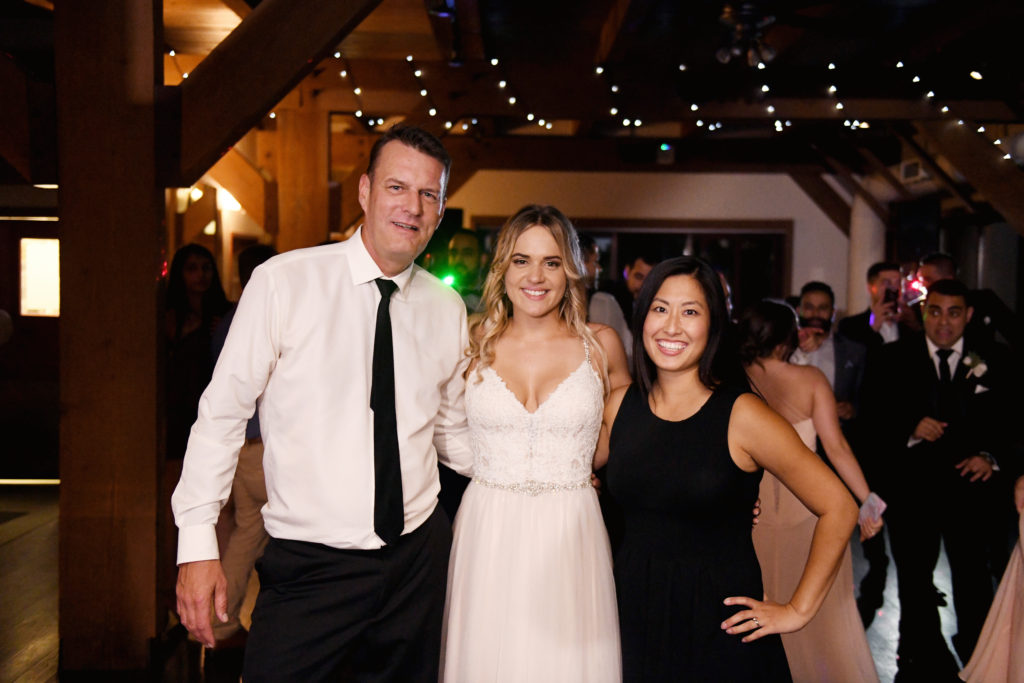 xoxo Bev
Photography by Heaton Photography
Choreography by Bev Soh