Back in the spring, I went to visit Tulips of the Valley in Chilliwack with my talented friend Kelsey, who is one half of The MacLeans, a husband and wife photography/videography team. Naturally when I heard that the same creators were starting the first annual Chilliwack Sunflower Festival this summer, I knew that Kelsey would make the perfect date!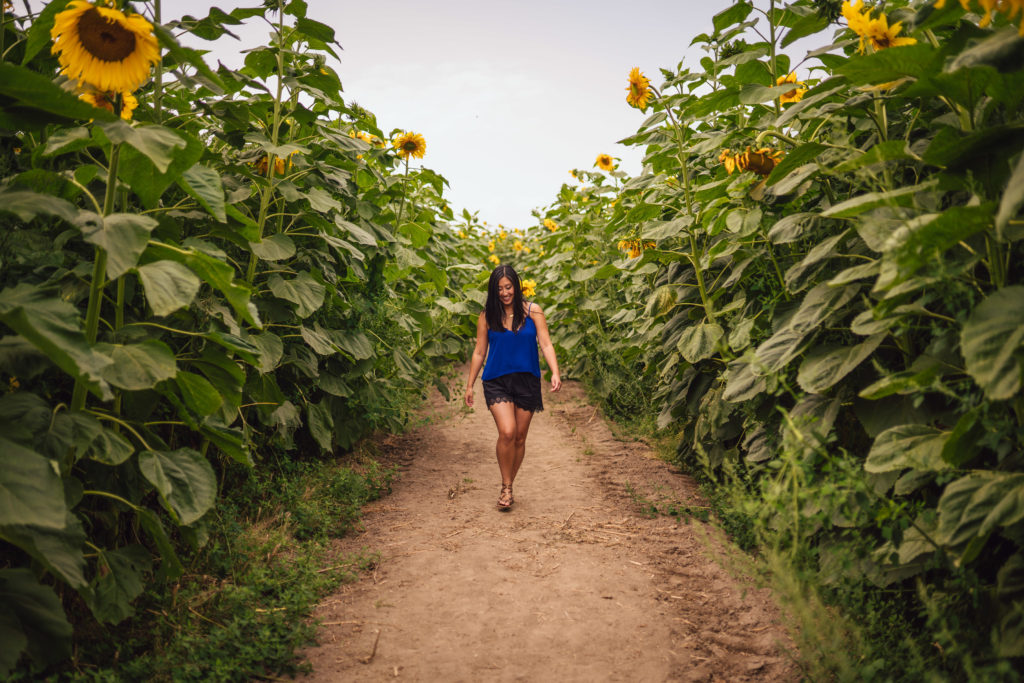 The festival boasts 5 acres of sunflowers in 17 different varieties, food trucks on weekends, lawn games, and plenty of photo ops. The weather looked iffy on our drive to the festival but it turned out to be a pretty decent day and we even got a few sunny breaks!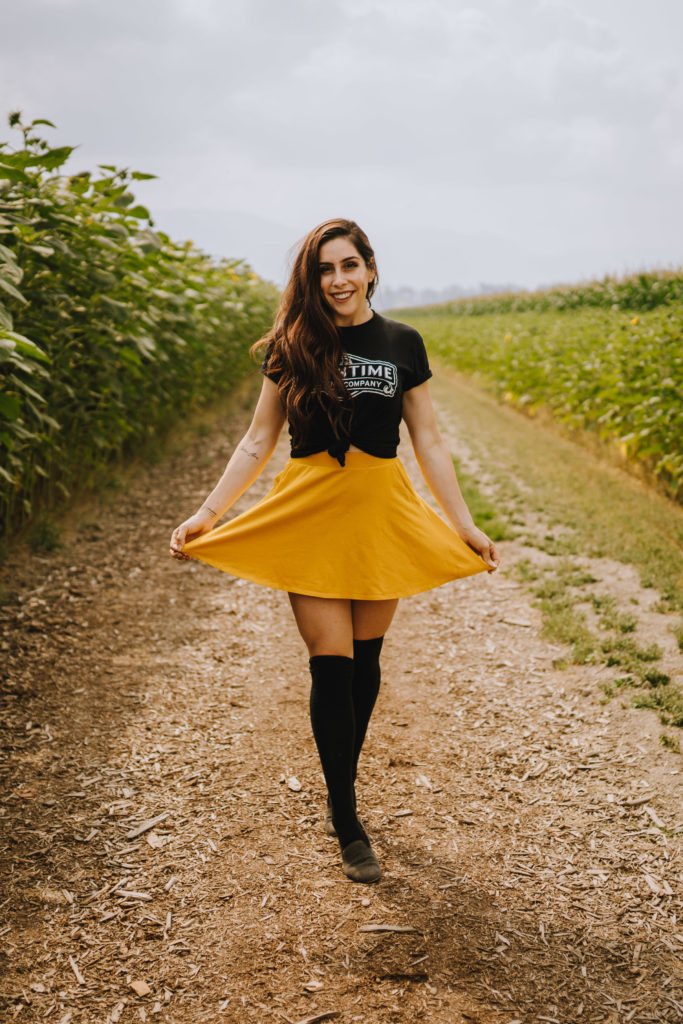 The nice thing about this festival is there are tons of little corners and pathways to explore and because the sunflowers are so tall, it is fairly easy to take photos without having people inadvertently photo bomb you.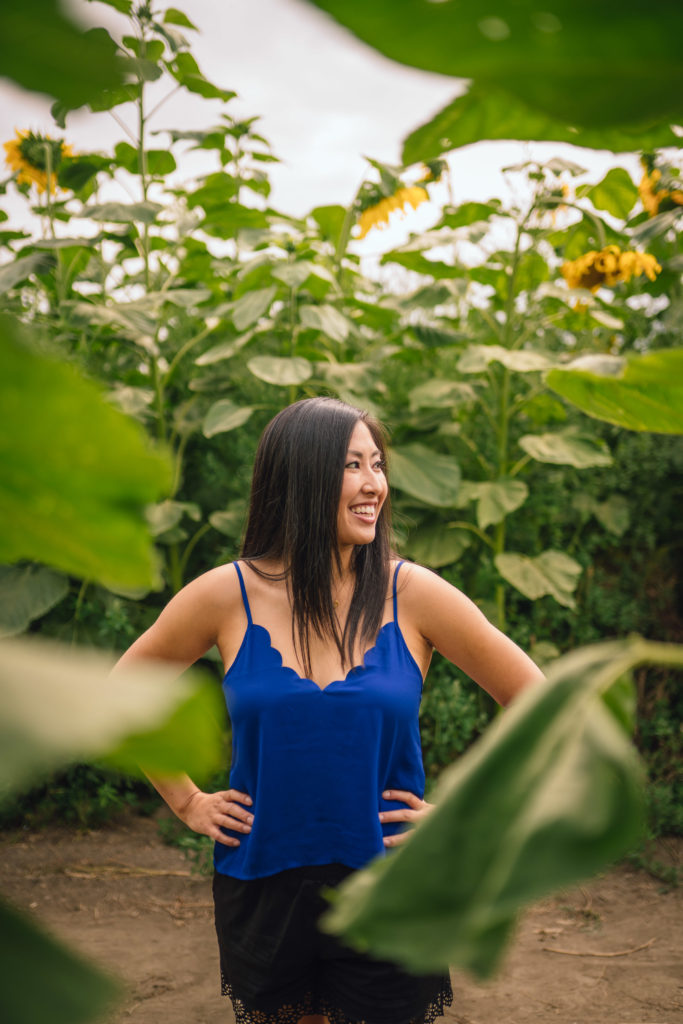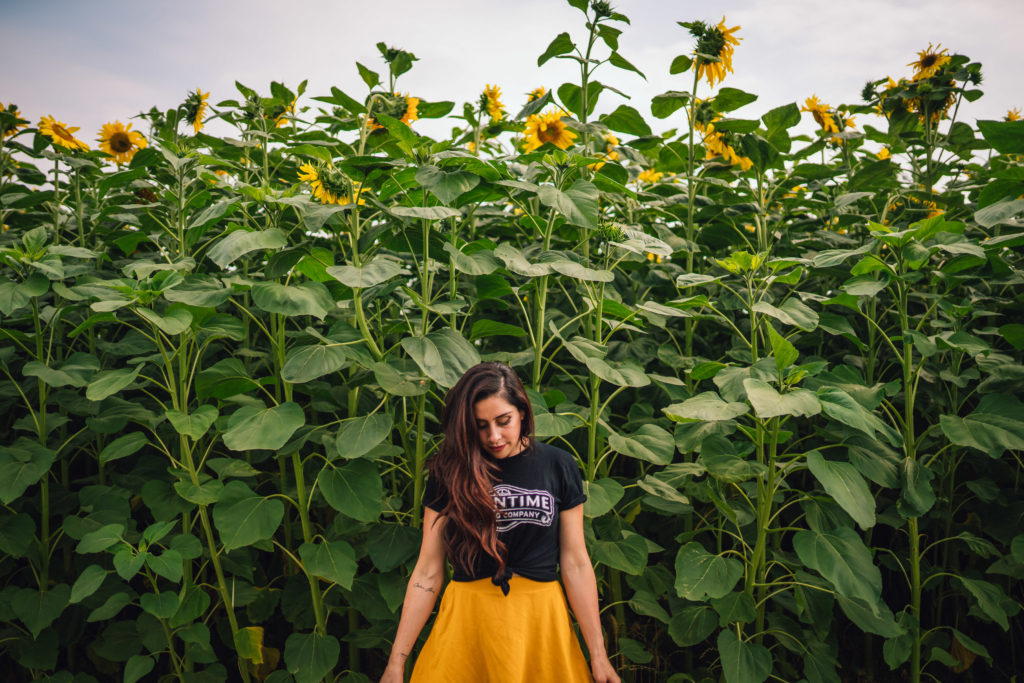 If you read my blog post about the tulip festival, you'll know that I was frustrated because I forgot to bring a hand lettered chalkboard sign with me. Well this time, I didn't make that same mistake!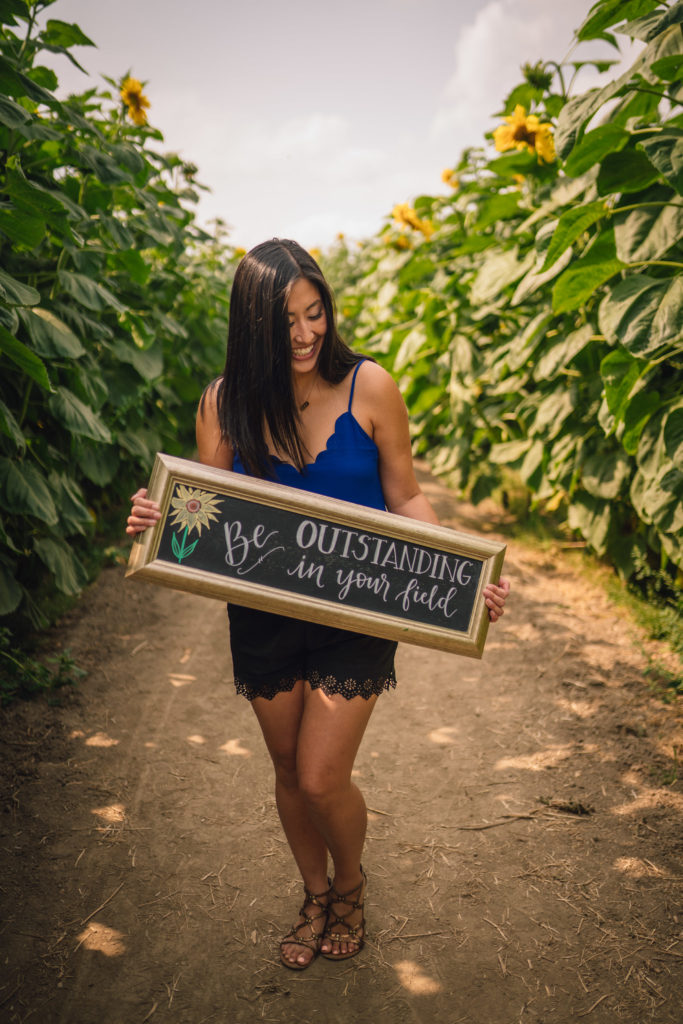 I chose this quote because I thought it fit the sunflower theme but I also thought it was fitting for a small business owner like myself. I mean, who doesn't want to be outstanding at what they do?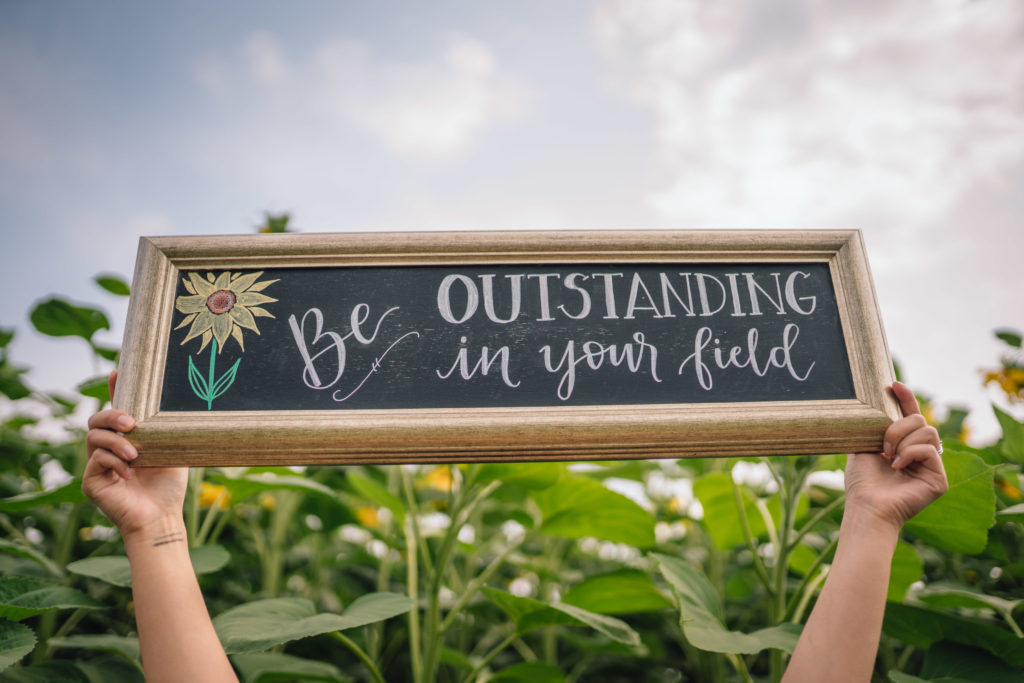 There are tons of photo opportunities around the festival like a working windmill, multiple swing sets, and the well known "tulip bike". We even had time for an outfit change!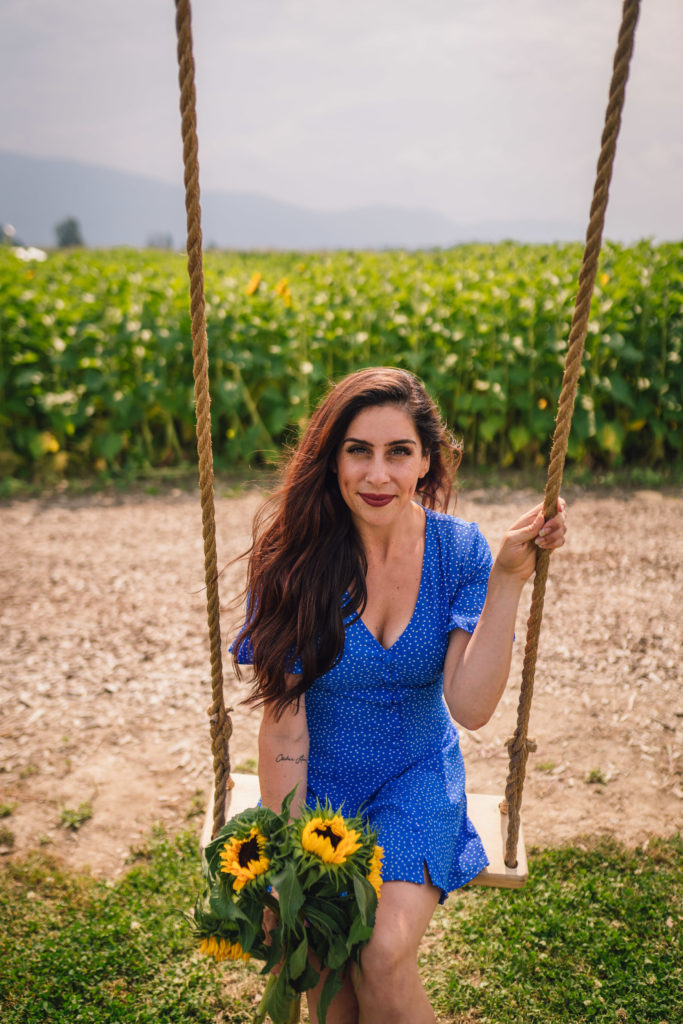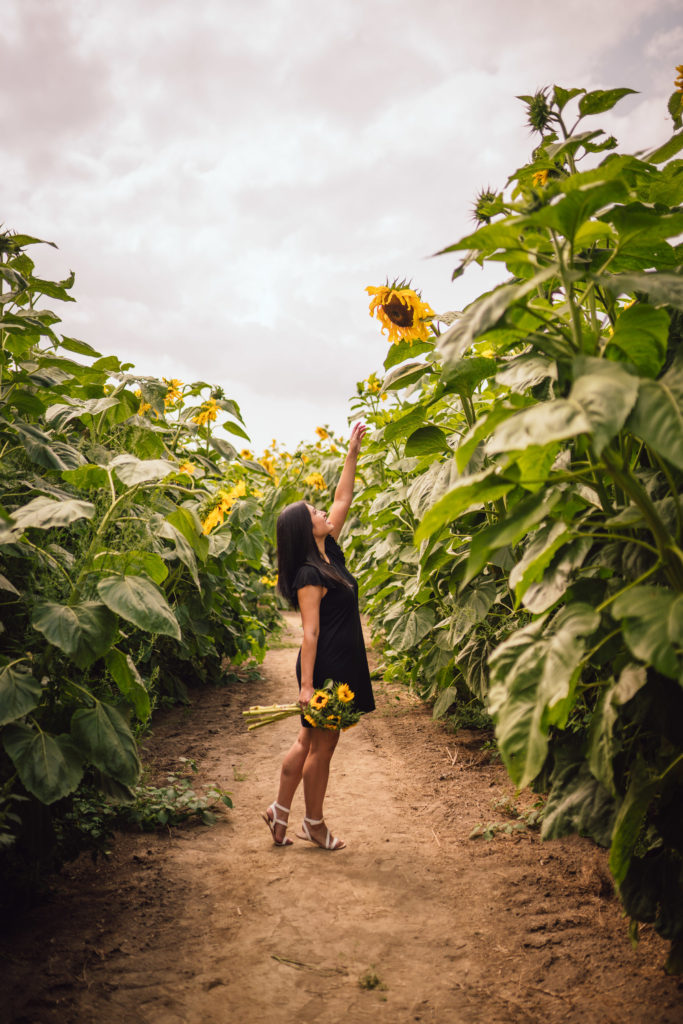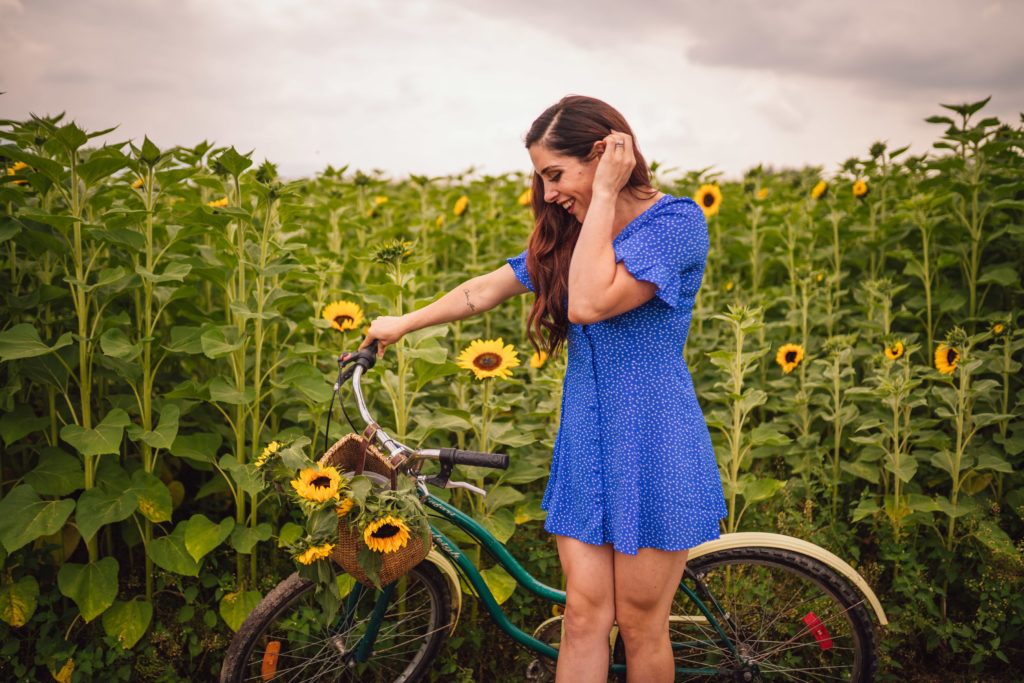 We picked up some fresh cut sunflowers at the festival and got a little silly.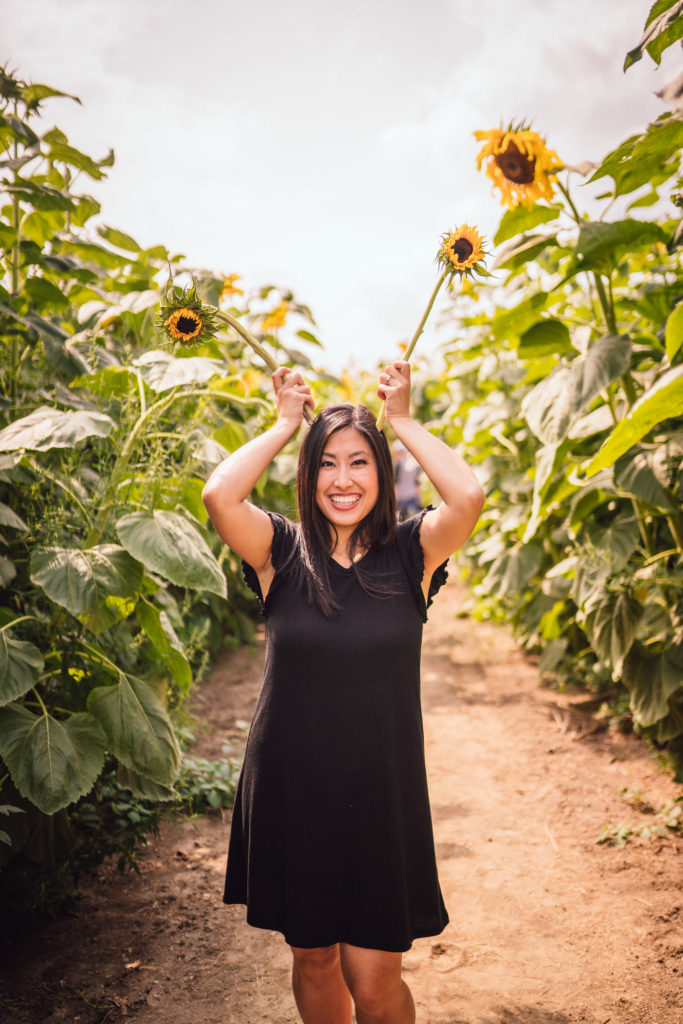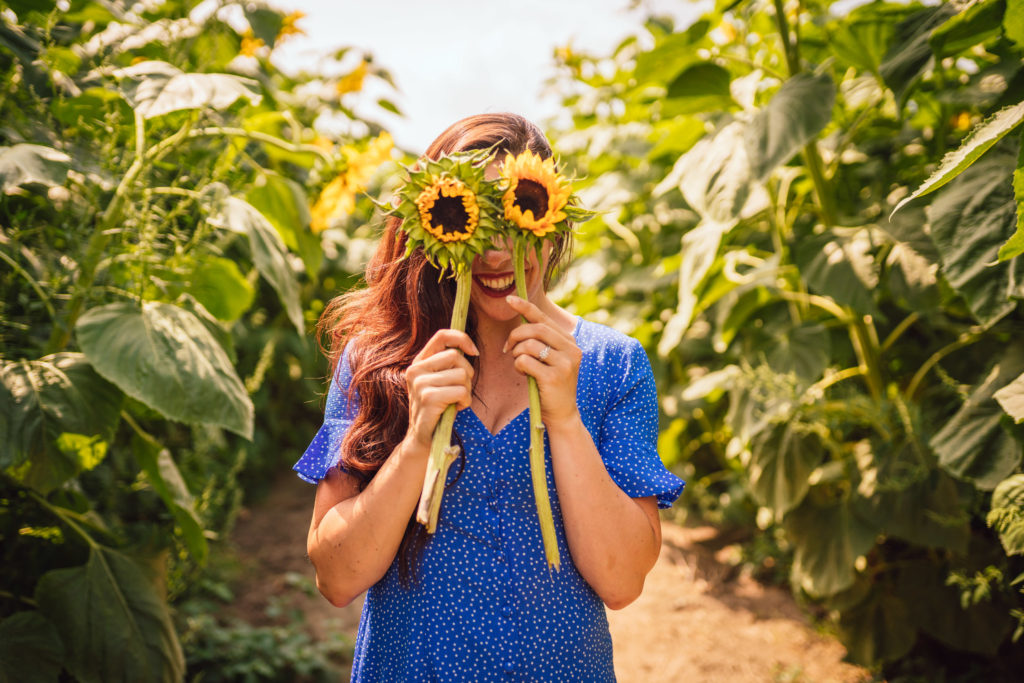 There are still a few days left to visit the festival before it closes on September 16th! Some tips for visiting the festival:
Check the weather before heading to the fields
Purchase your ticket online to save a few bucks
Wearing boots is a good idea because it can be muddy
Try to visit on a weekday when it is less busy (plus tickets are cheaper)
Pick up some fresh blooms from the shop to take home with you
Bring your camera and take lots of pics!
You can also purchase sunrise tickets on the weekends. They are more expensive but you will get amazing light for photos and there are less crowds!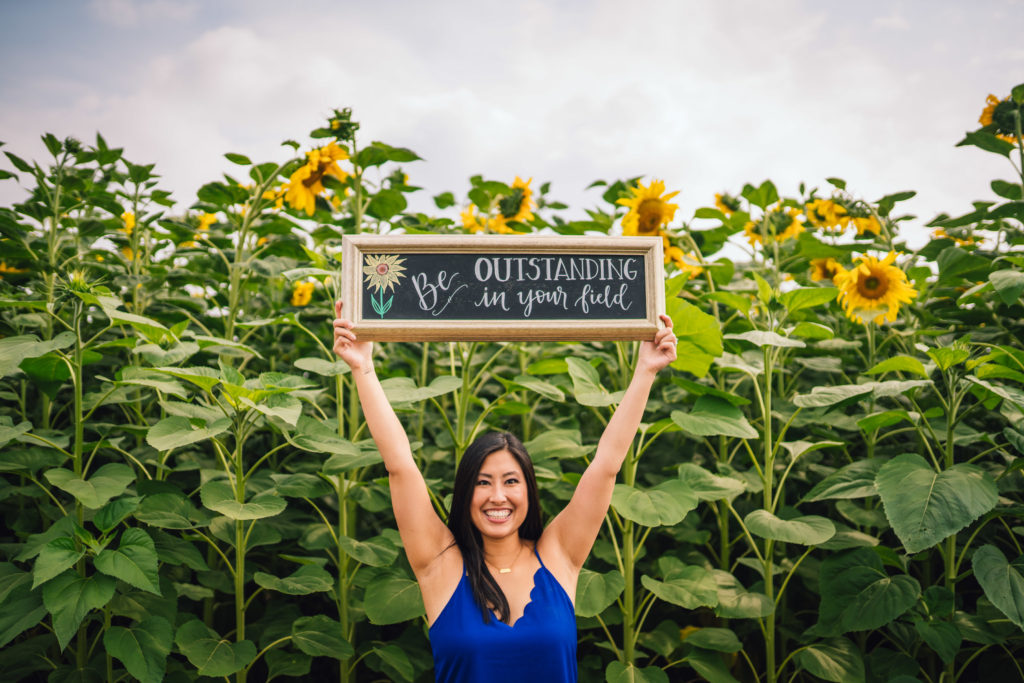 xoxo Bev
Photography by The MacLeans