Last summer, my colleague Christina suggested we use her one year old twin boys in a styled shoot of some sort.  We didn't have any ideas until one day, we were quoting the classic "Dumb and Dumber" movie and it hit us… we were going to turn her boys into Harry and Lloyd, snowy owl benefit style! And that's exactly what we did. Prepare to be overloaded with cuteness in this "Cute and Cuter" birthday styled shoot!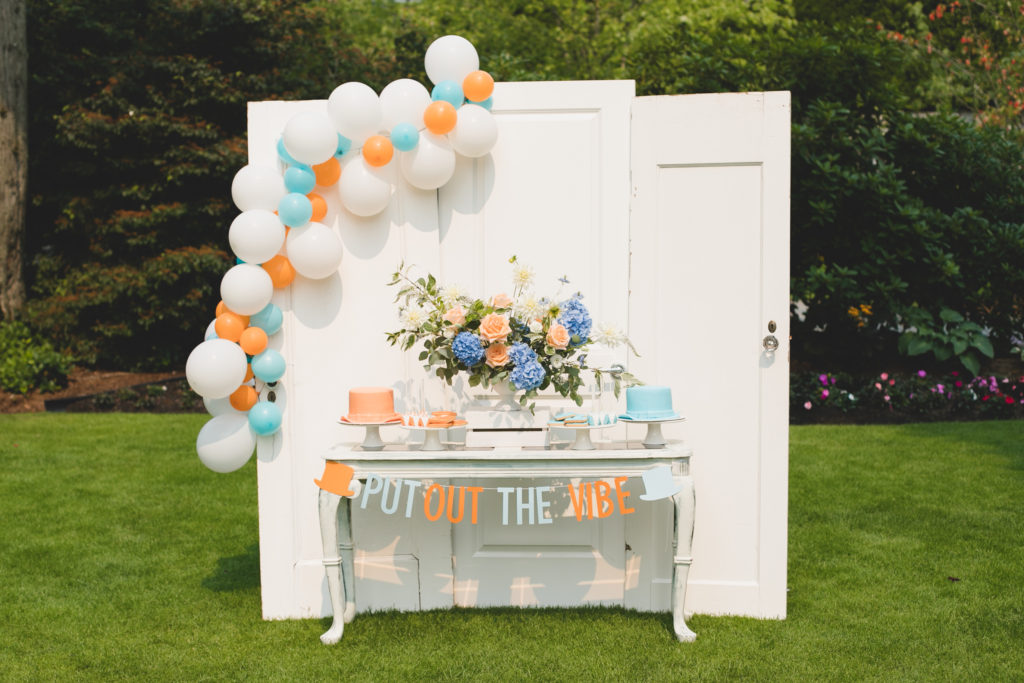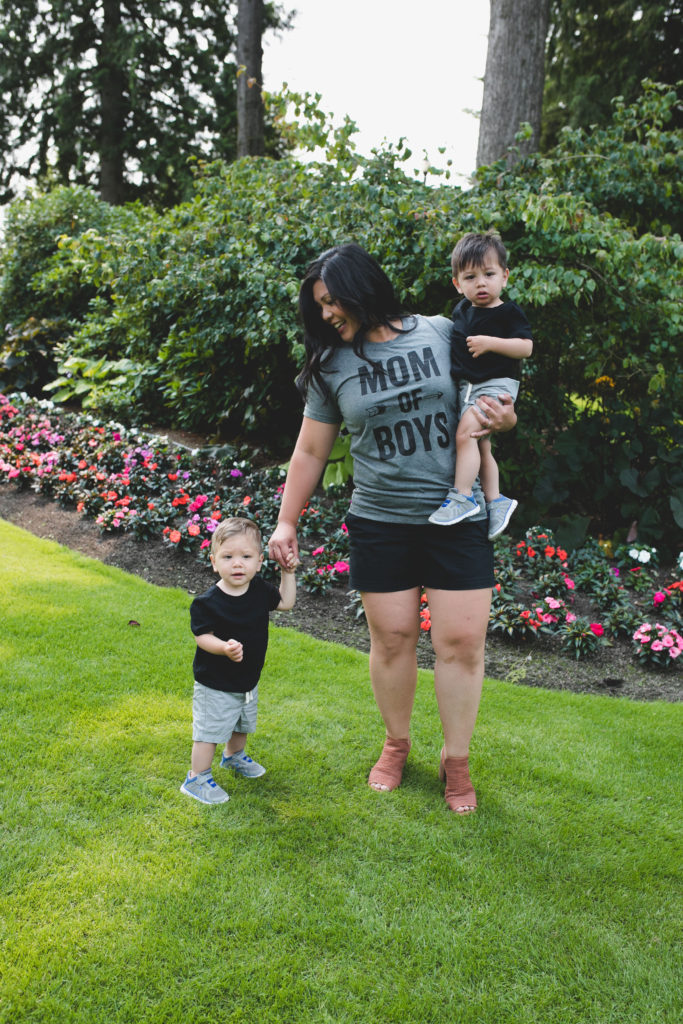 One of the most memorable parts of the movie is when Lloyd and Harry wear their suits to the snow owl benefit so a blue and orange color scheme was a no brainer! Our shoot took place on the beautiful north lawn at Westwood Plateau Golf & Country Club. We set up a backdrop for our cake table using vintage doors from Bobbypin's Curiosities & Vintage Rentals and the balloon garland was a DIY project made by yours truly. Tuxedo cookies and cake pops were the perfect addition to our cake table. I love how these top hat cakes by Pa-Dee cakes turned out! And that flower arrangement… who says a Dumb and Dumber shoot can't be classy?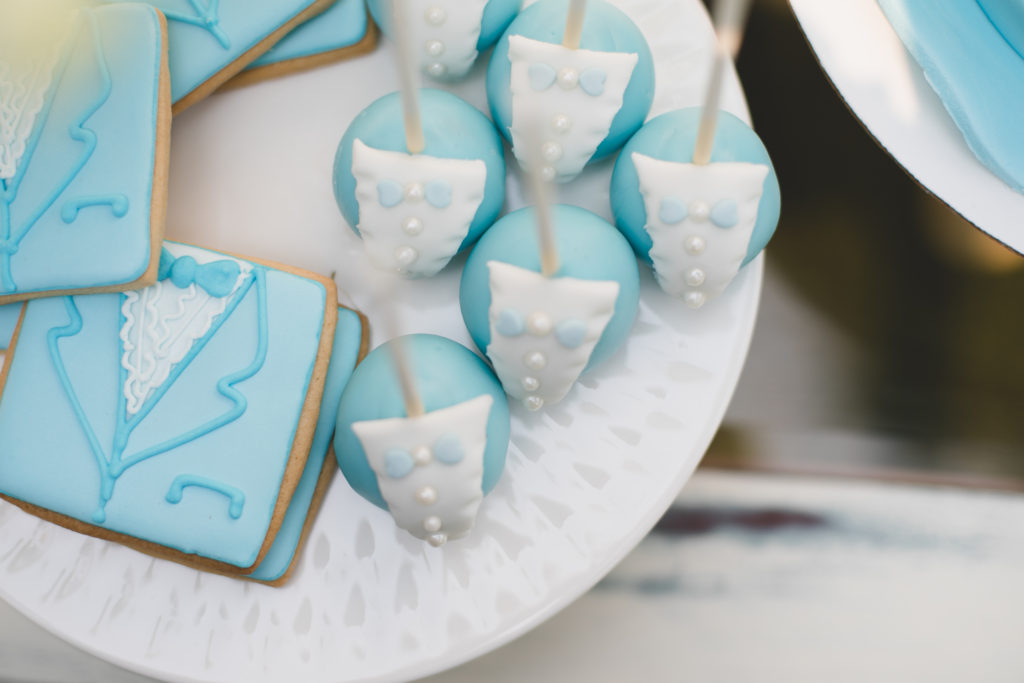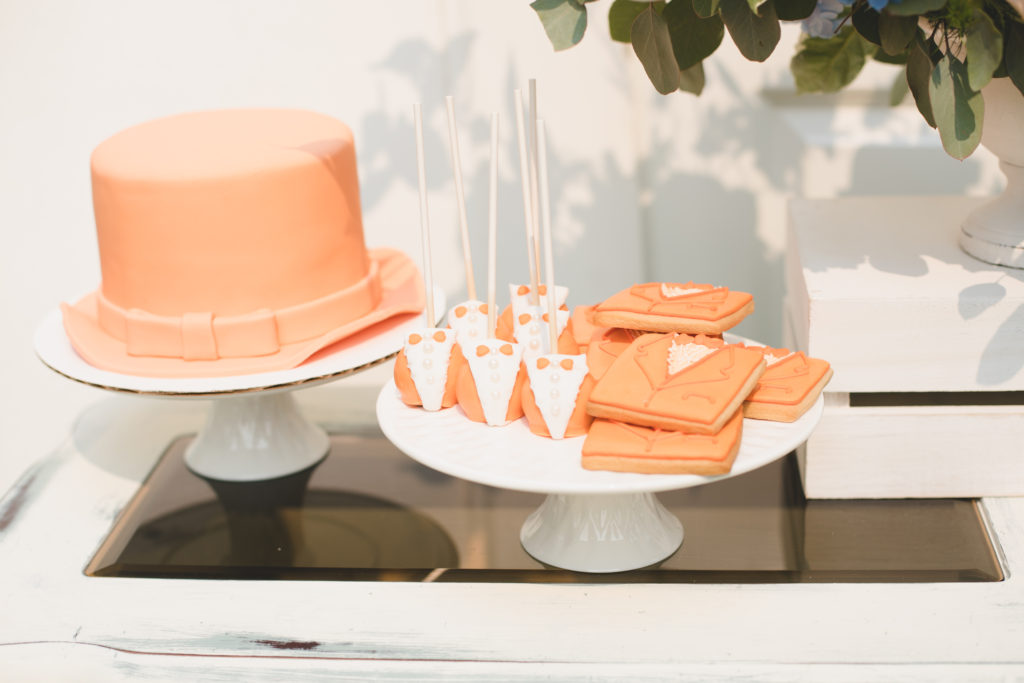 On our menu were adorable mini burgers, mini hot dogs, and tomato soup shooters. For dessert we served cupcakes, custom designed cookies, cotton candy sticks and crumpets (mistakenly called strumpets by Lloyd Christmas in the movie). How funny are these Petey cookies from Cake Me Away by Jenn?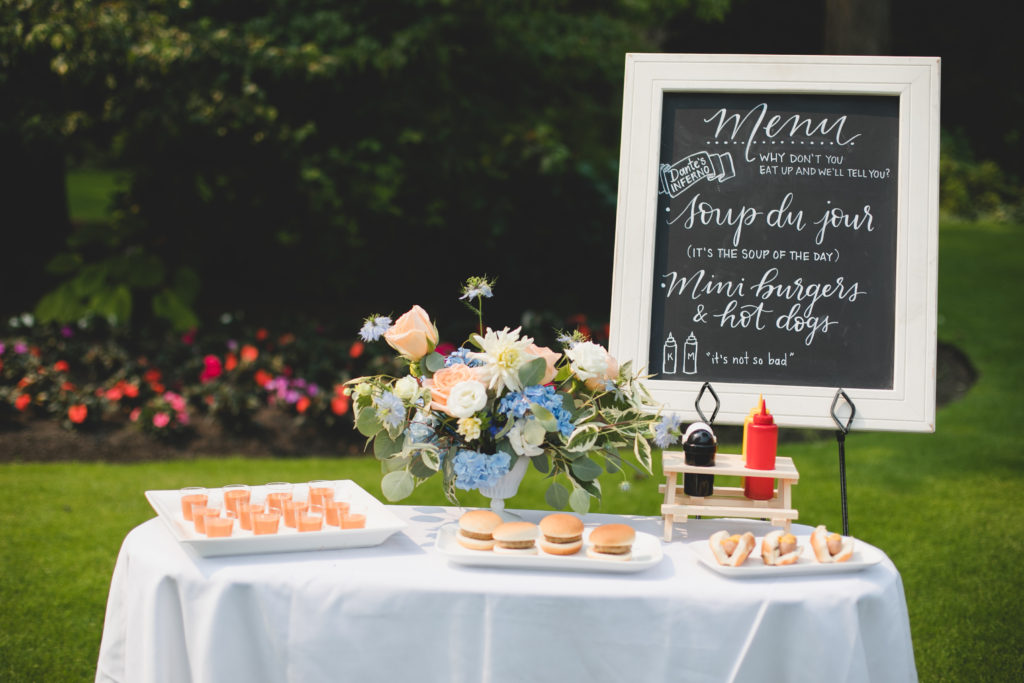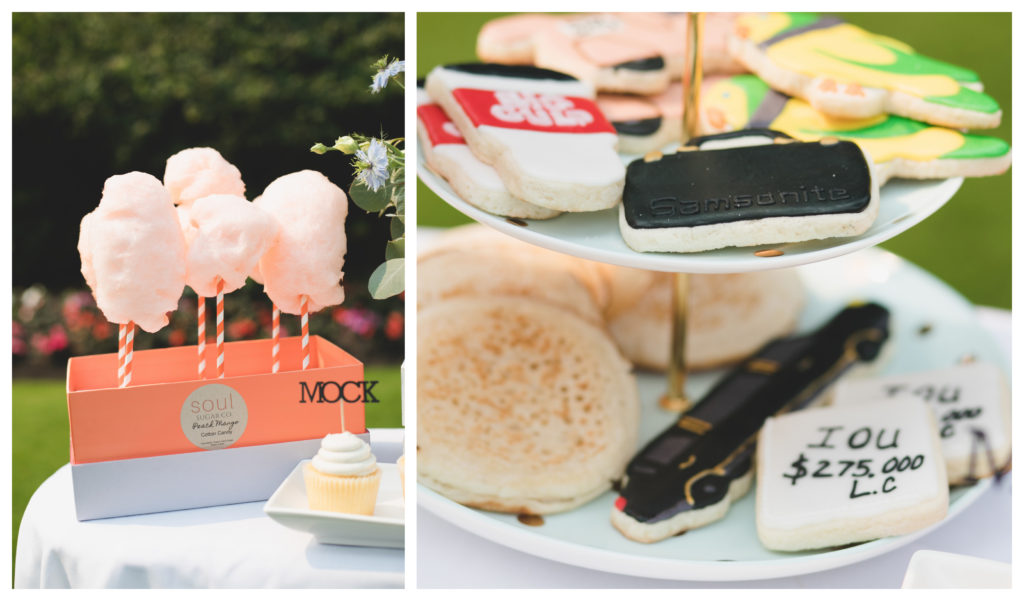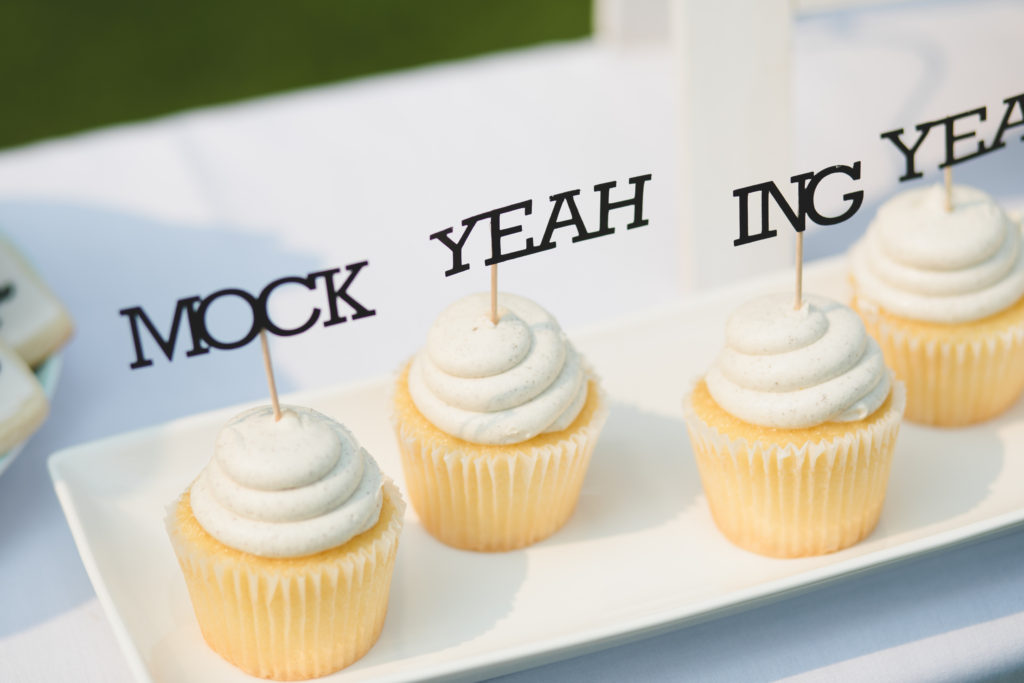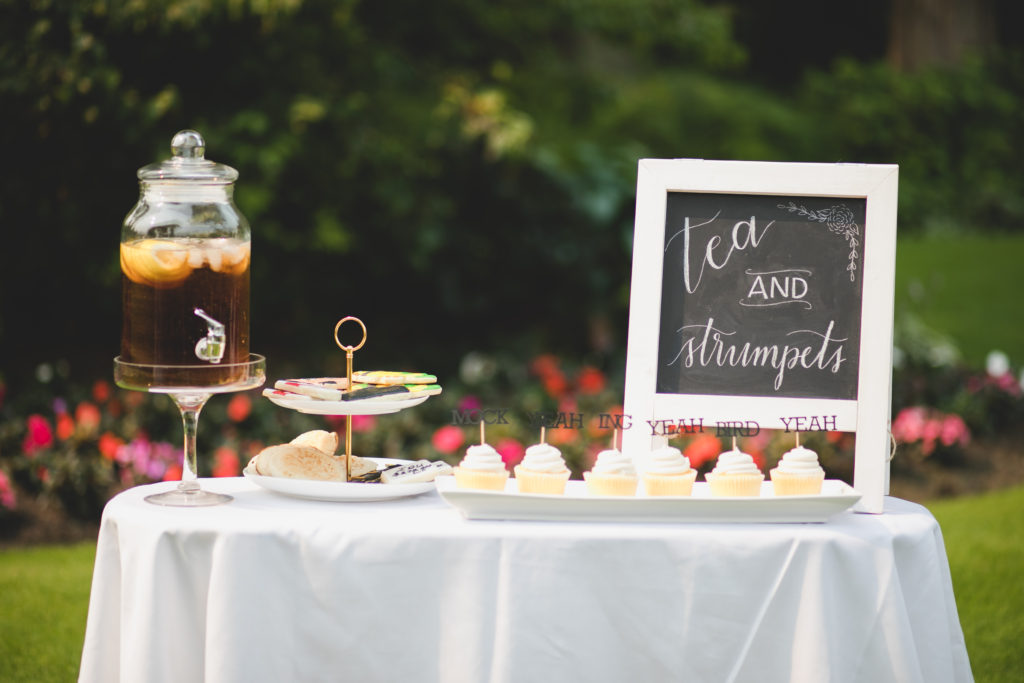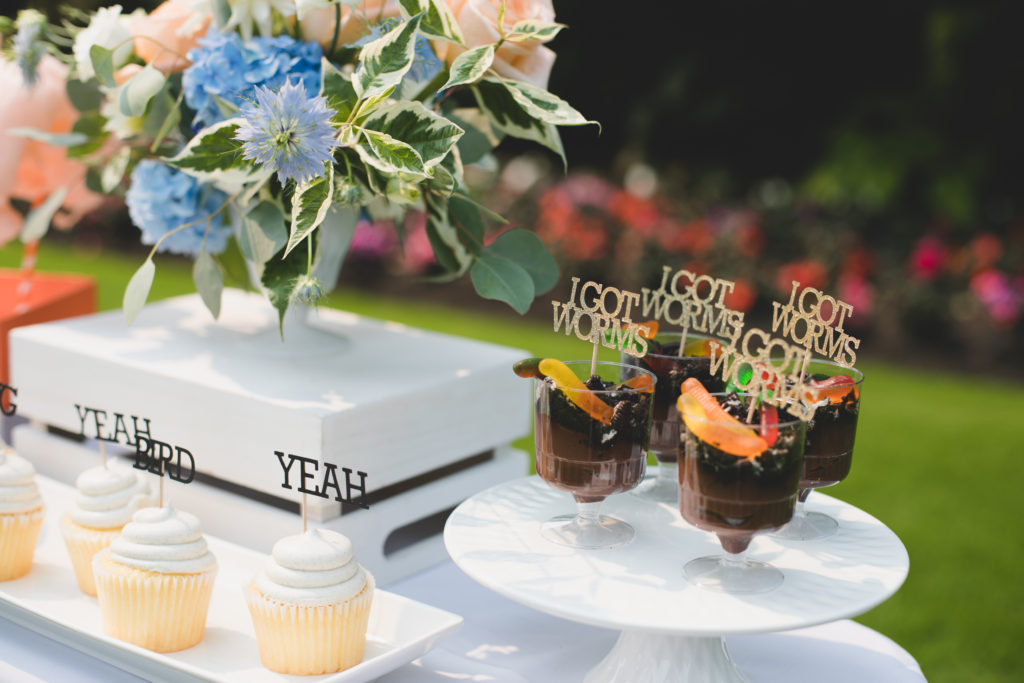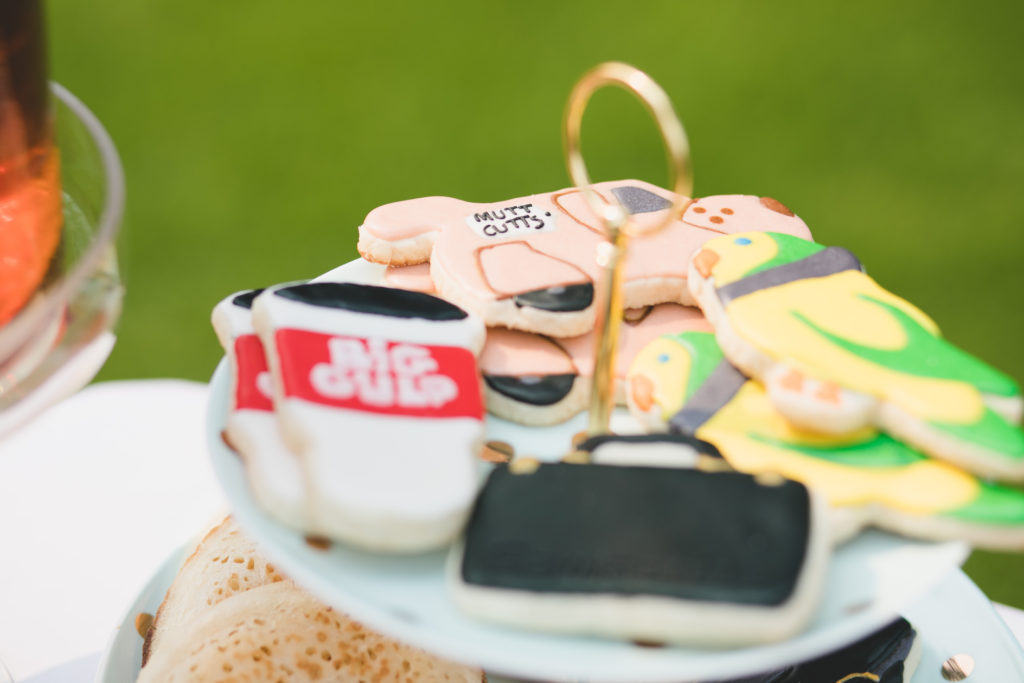 We carried the blue and orange color scheme over to the kids' table making sure to include details like just the "bare essentials" pinwheel straws and coordinating plates. I hand lettered personalized goodie bags for our little guests that doubled as place settings. Hand stamped I.O.U. napkins by Oh Lovely Deer Events and Design added a whimsical touch to our tablescape. Our adorable guests Angelo and Leigh looked like they had fun celebrating with our birthday boys!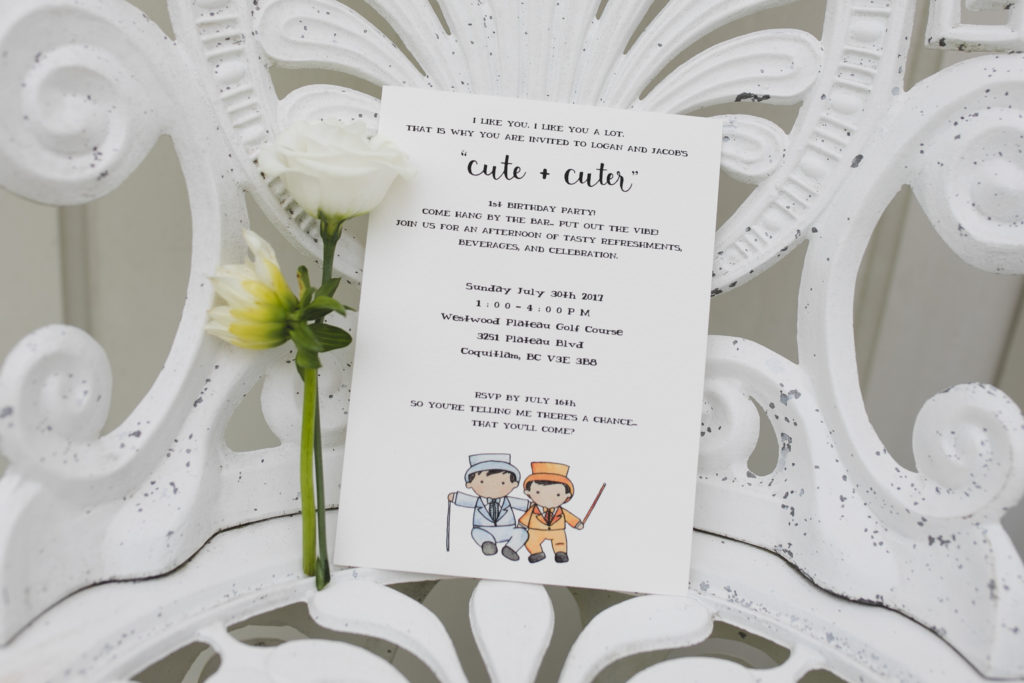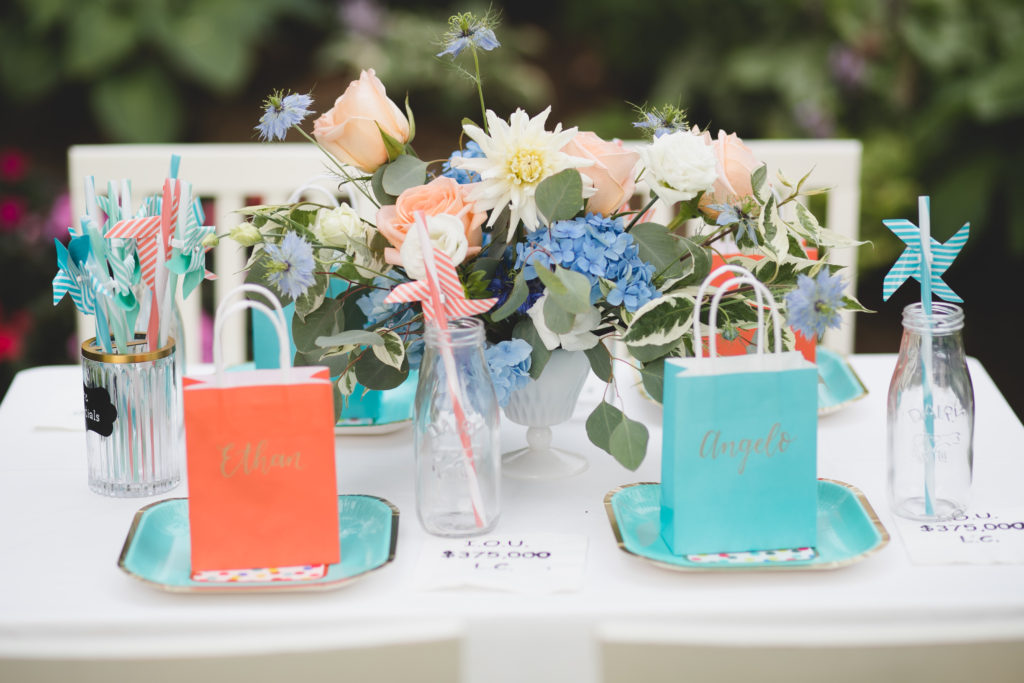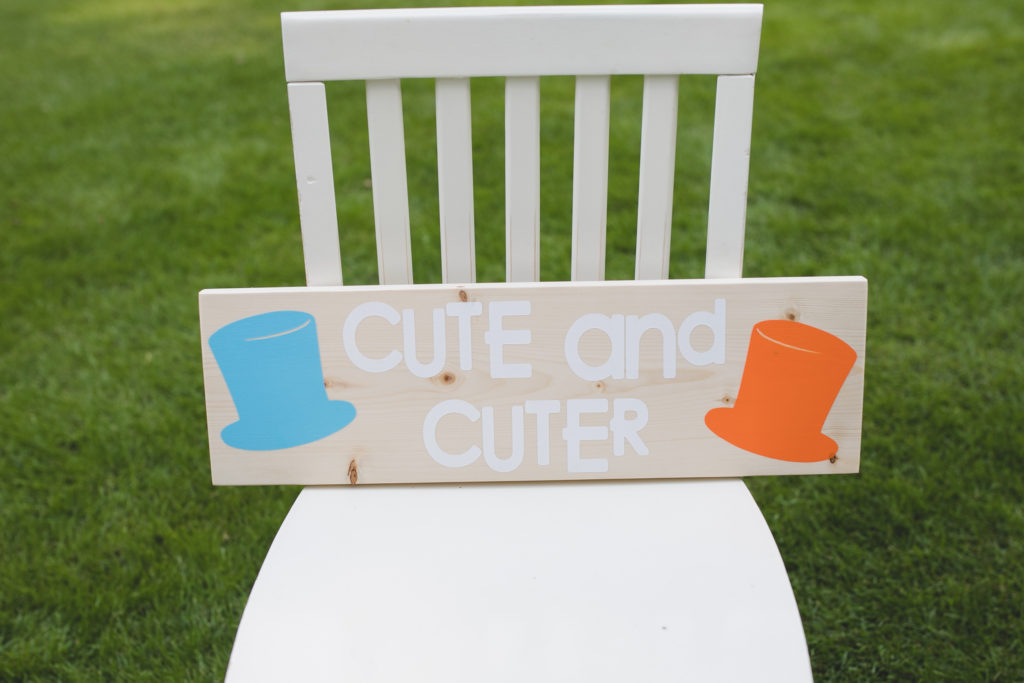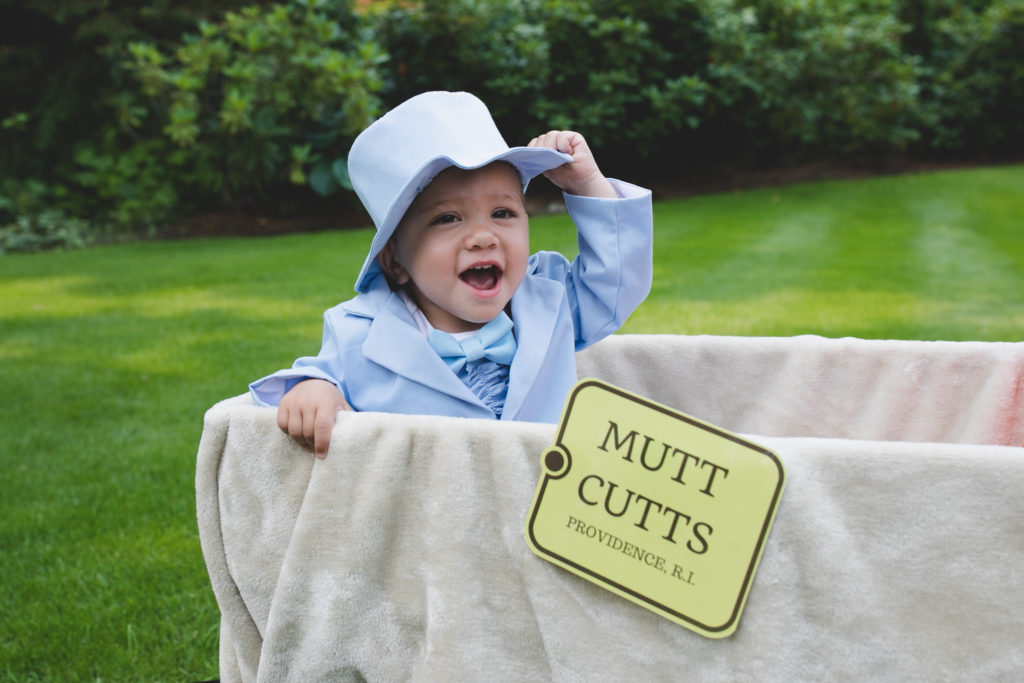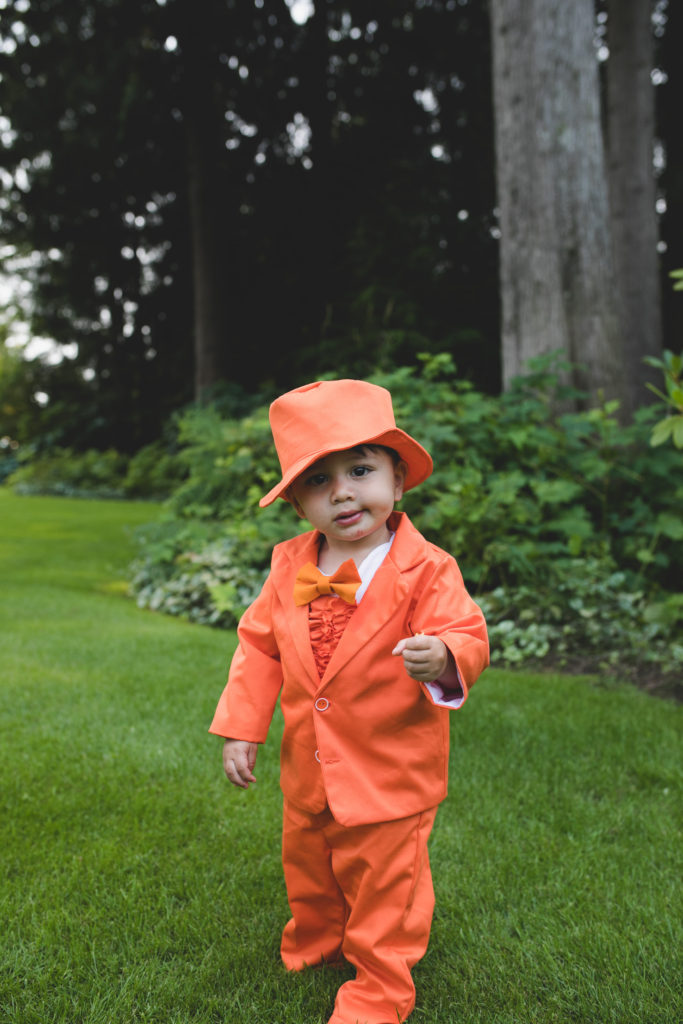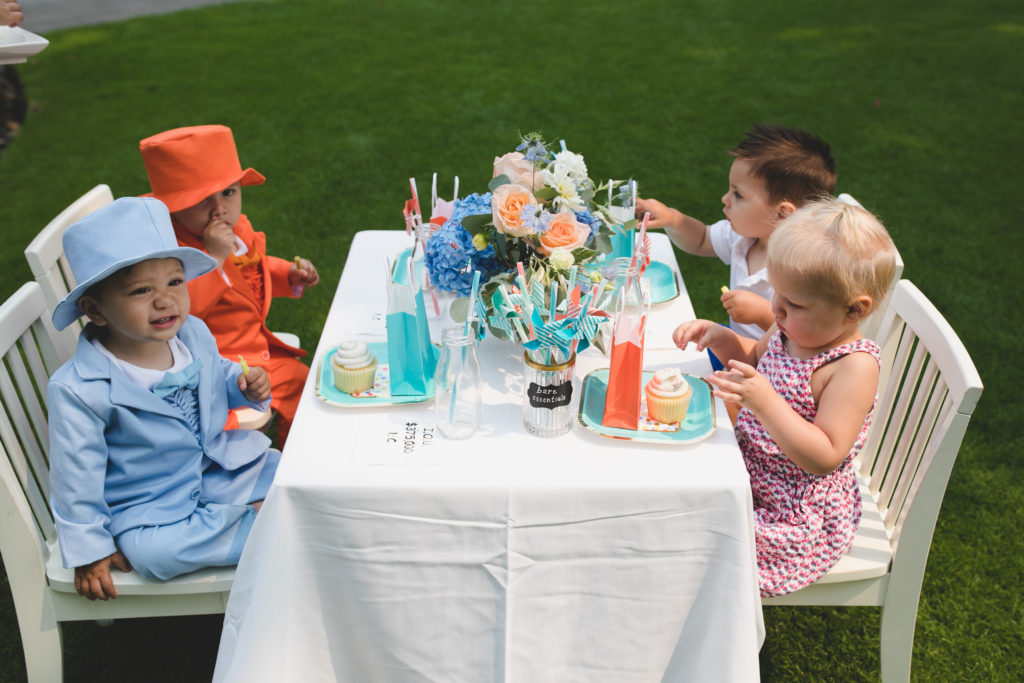 xoxo Bev
Vendors:
Photography: Kristy Powers Photography
Planning, styling, and calligraphy: Hand Lettered Love by Bev
Florist: Green Leaf Floral Design
Banner and cupcake toppers: Glitter Paper Scissors
Invitation: kenzieCARDS
Cake: Pa-Dee cakes
Cupcakes and cake pops: Panda Cakes
Cookies: Designer Cookies
Custom napkins: Oh Lovely Deer Events and Design
Suits: Wild West Apparel
Mama model: Christina Castoro
Mom of Boys Shirt: Honest Lemons
Hair and makeup: Amethyst Crystal Organic Beauty
Cotton candy: Soul Sugar Cotton Candy Co.
Wooden signage: Pacific Coast DIY
Furniture: Bobbypin's Curiosities & Vintage Rentals
Custom Cookies: Cake me away by Jenn
Chalkboard: Tie a String
Venue: Westwood Plateau Golf & Country Club