If you are a Disney lover, you will swoon over this Alice in Wonderland inspired garden party! I was lucky enough to be a guest at Natasha's very unmerry birthday party and I was blown away by all the details! I first met Natasha when she styled my hair for a Riverdale inspired shoot last fall (she is also a friend of my sister). Not only is Natasha a talented hairstylist, she is also an amazing artist and wonderful cook! Is there anything she can't do?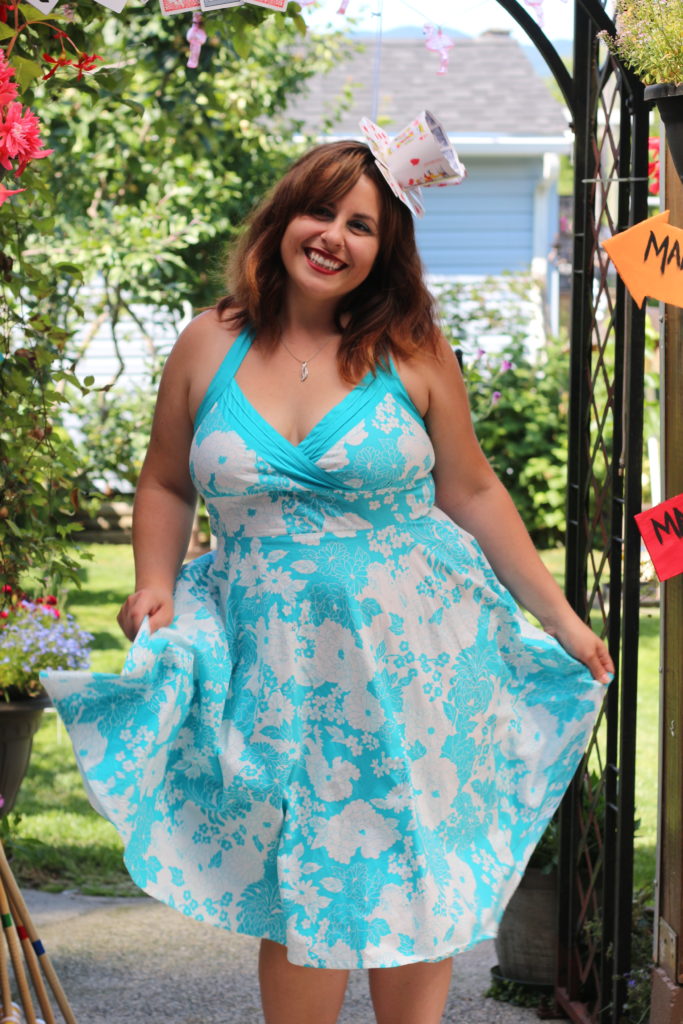 Let's start with this show stopping mural that she painted on the garage door. It's safe to say that the guests were wowed as they arrived!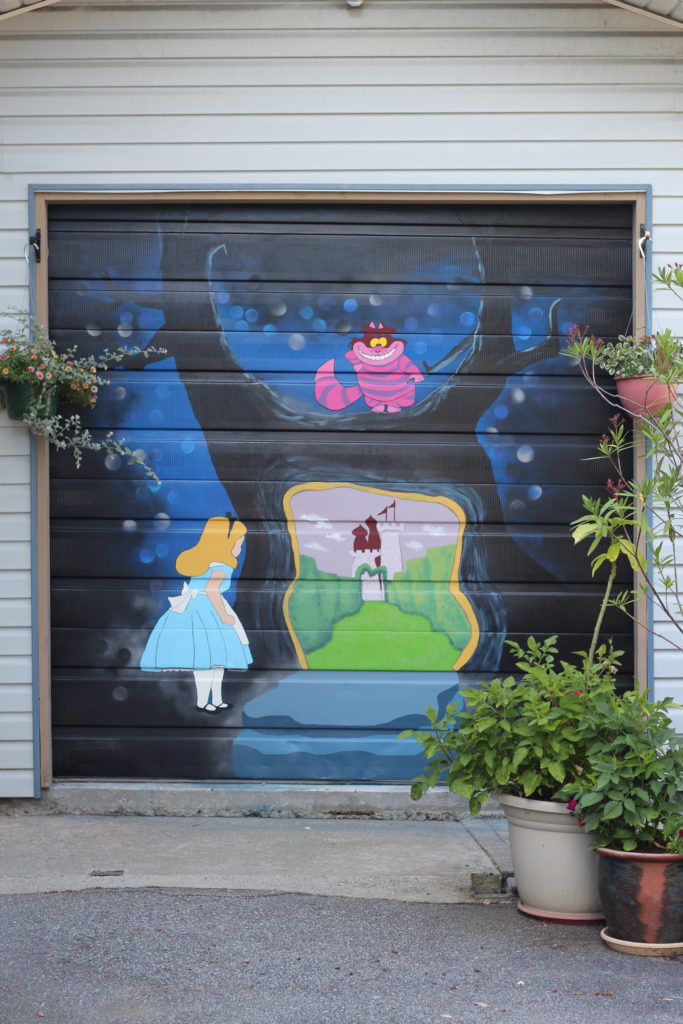 Natasha already has the cutest garden set up that is perfect for an Alice in Wonderland theme but the details she added brought it over the top.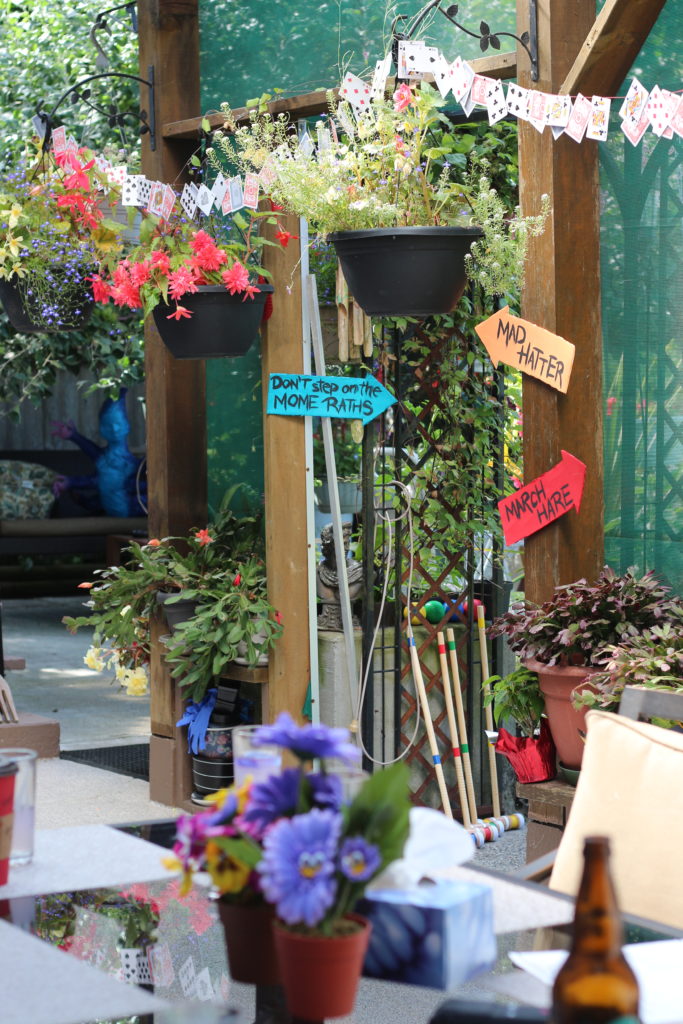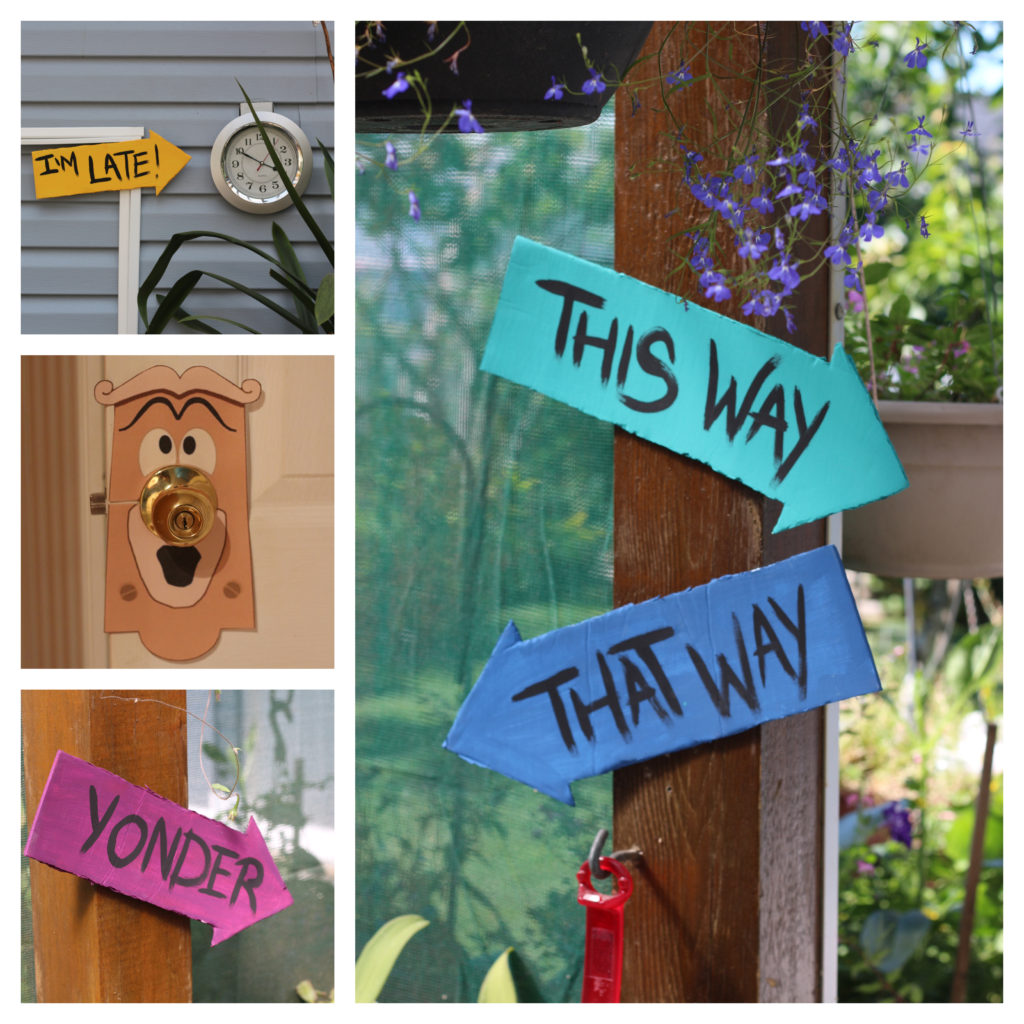 Natasha built this impressive Hookah-smoking caterpillar out of plastic bags and packing tape.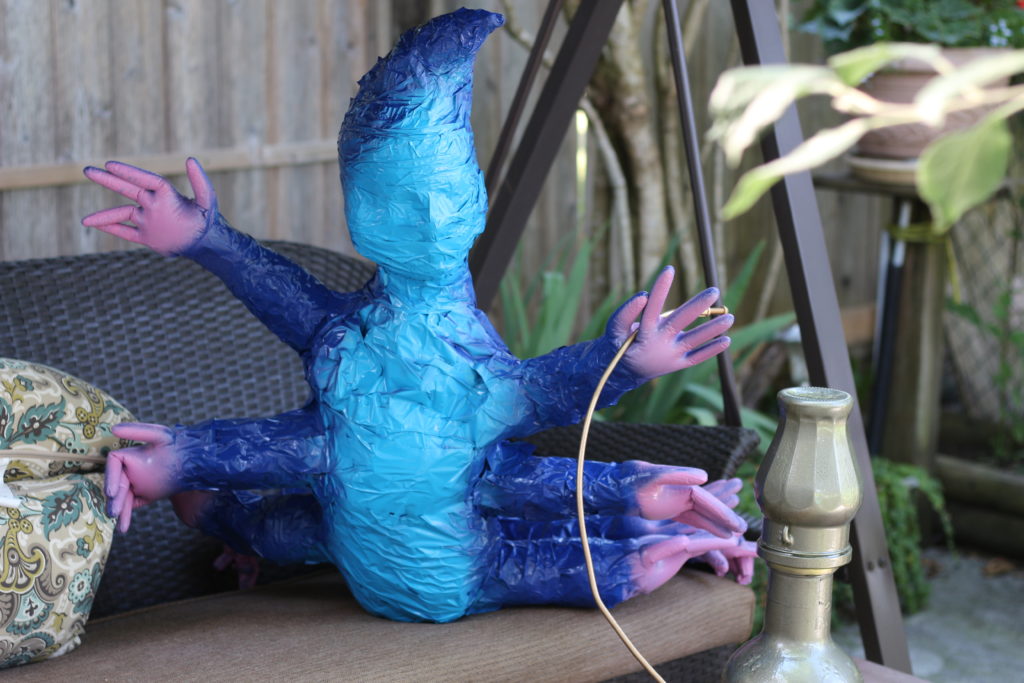 The garden was perfectly set up for a game of croquet.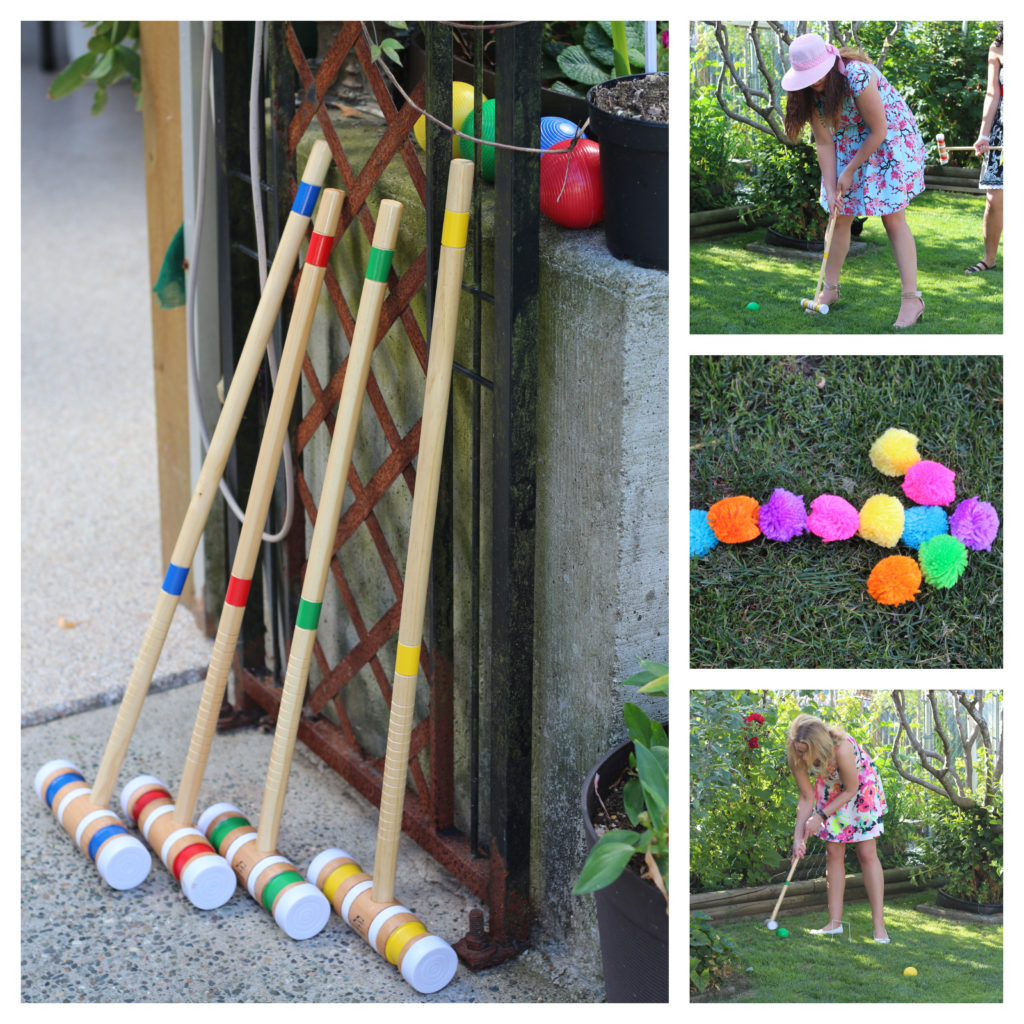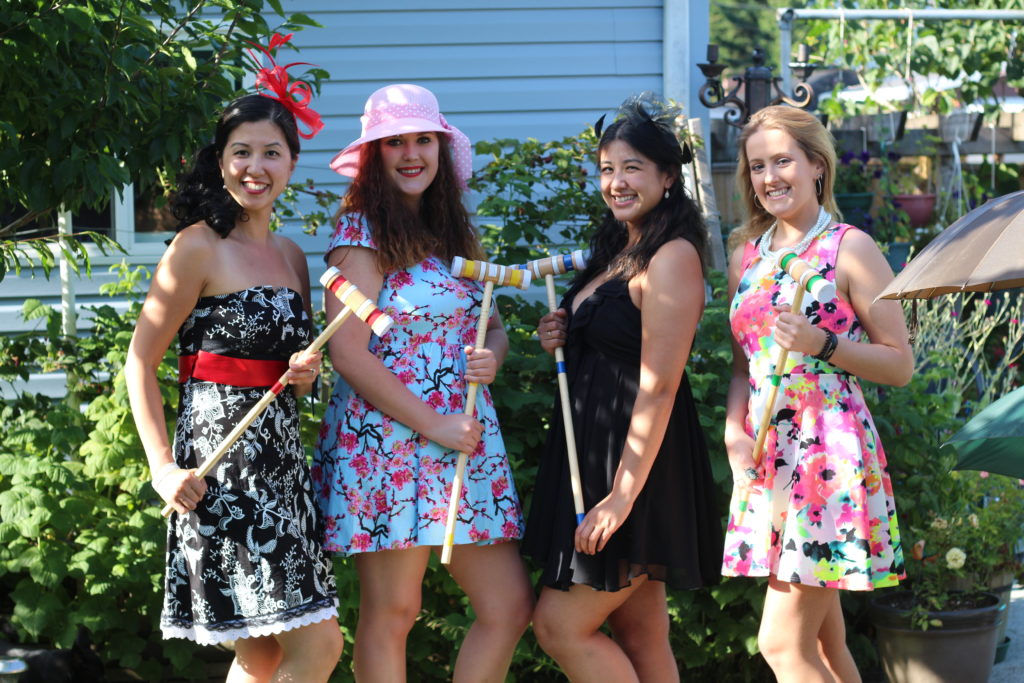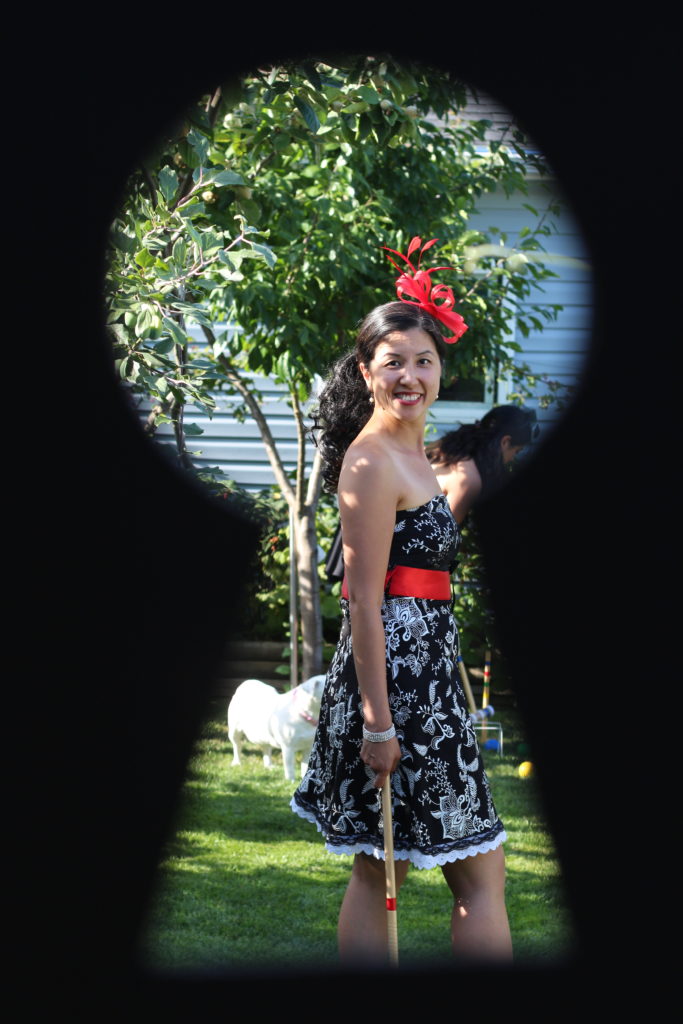 Natasha made most of the food which included finger sandwiches, mini quiches, macarons, mini cakes and more!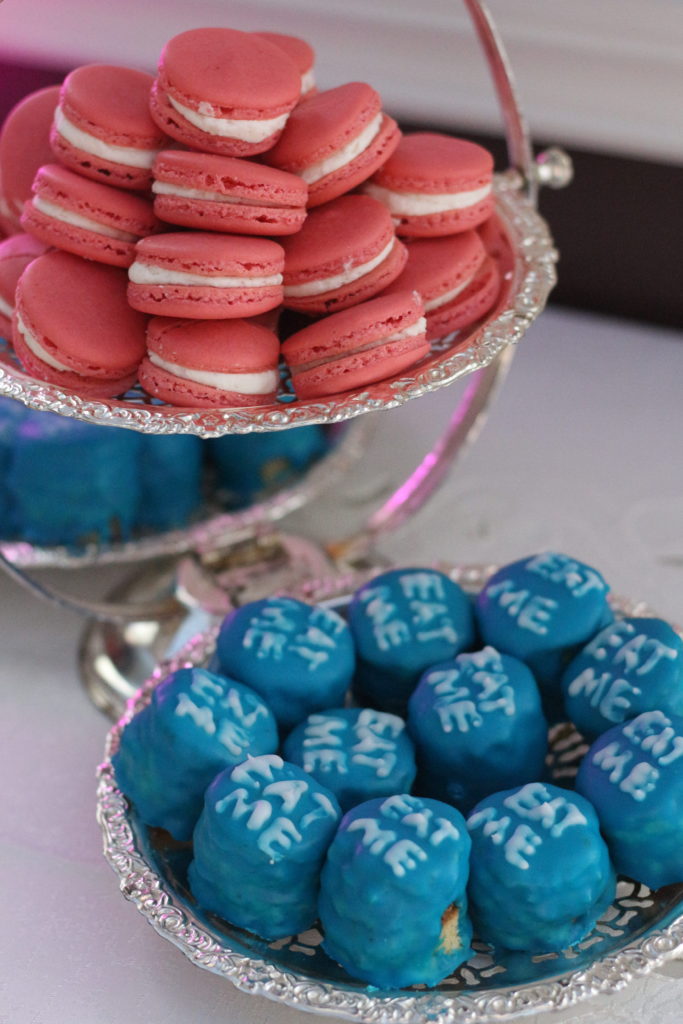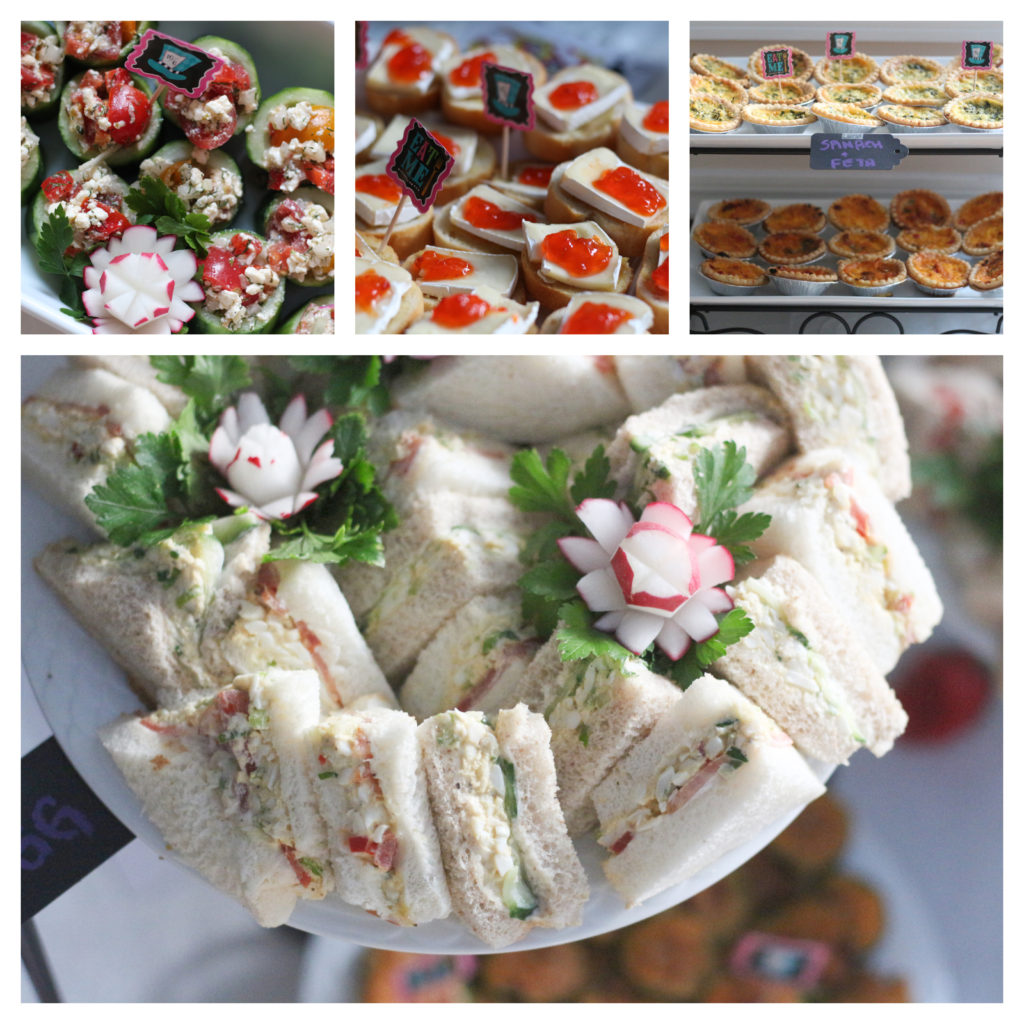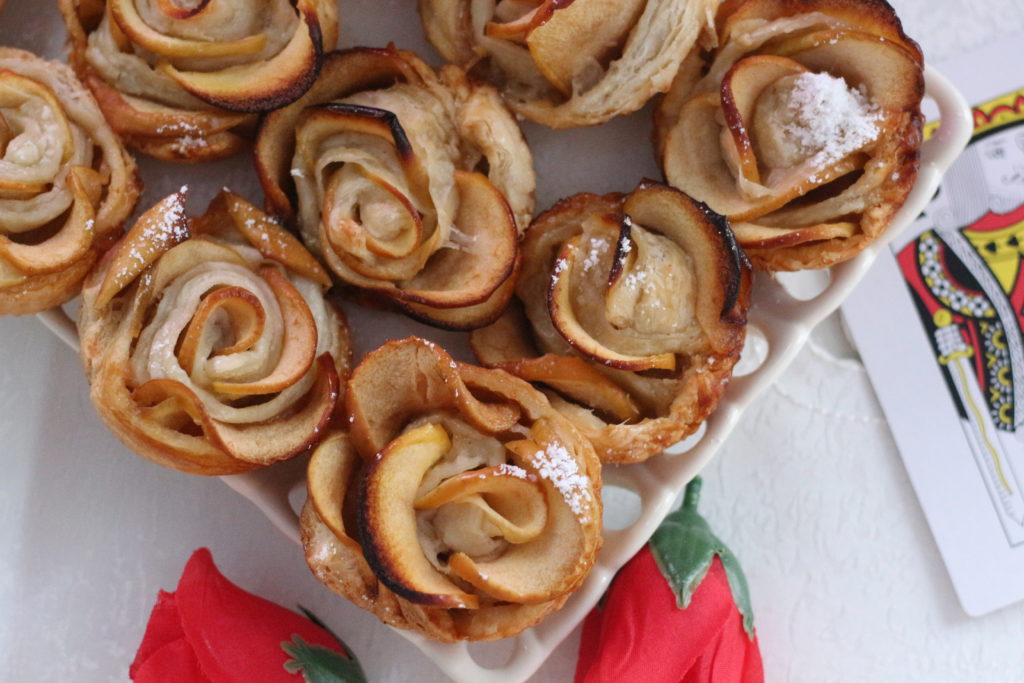 She even made these blue ice cubes with butterfly pea flower extract which turns pink or purple when mixed with acidic drinks, like this lemonade!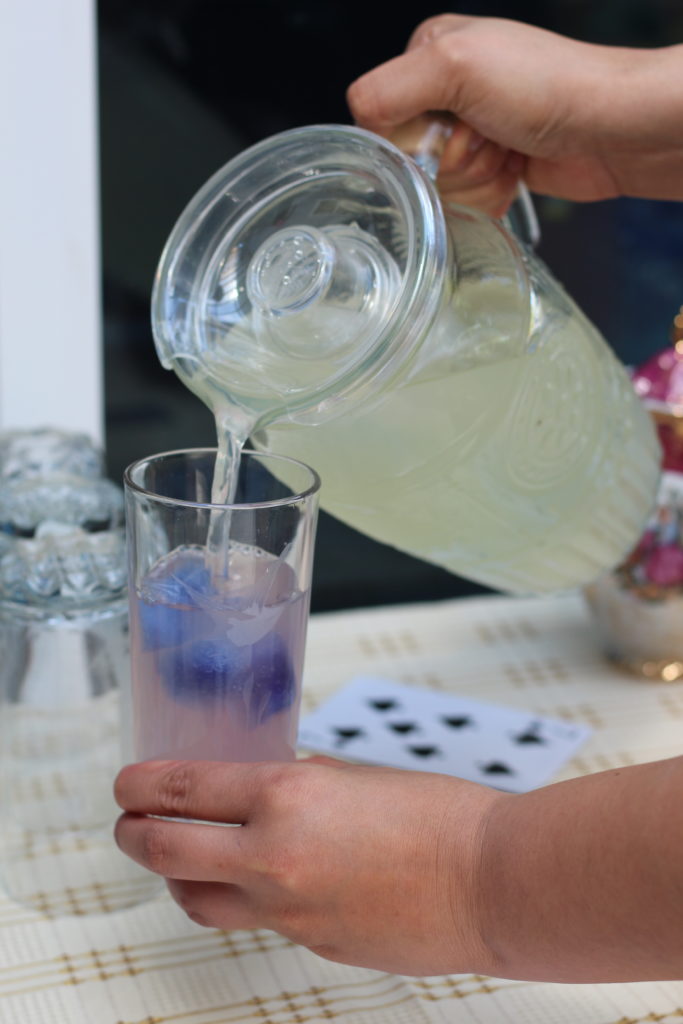 Let's not forget about this impressive photo booth cutout that Natasha drew and painted herself.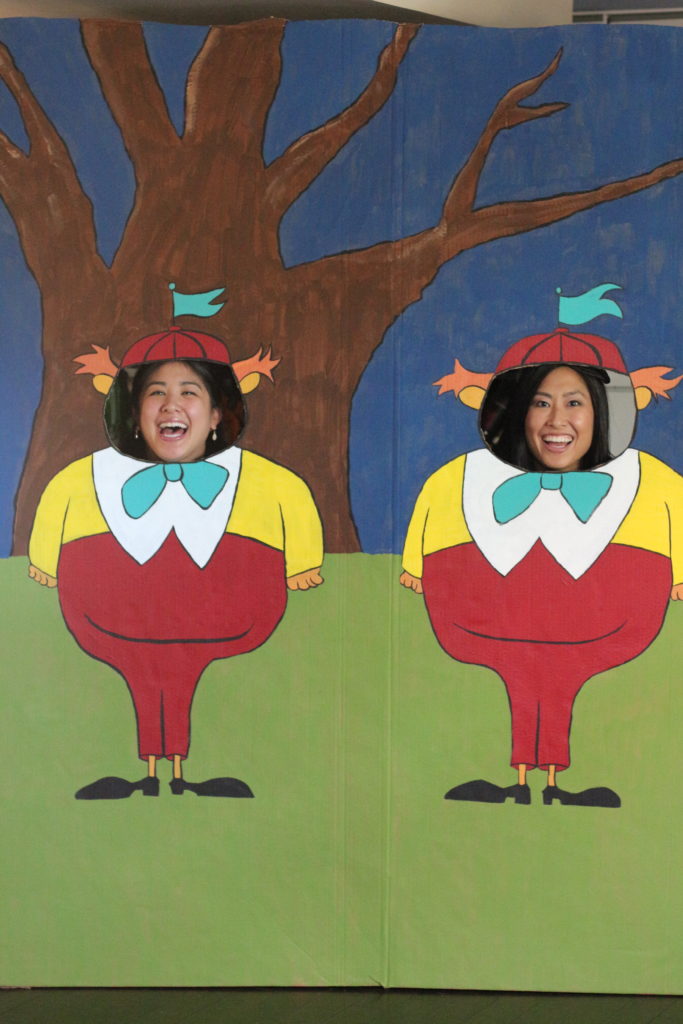 We are all mad here!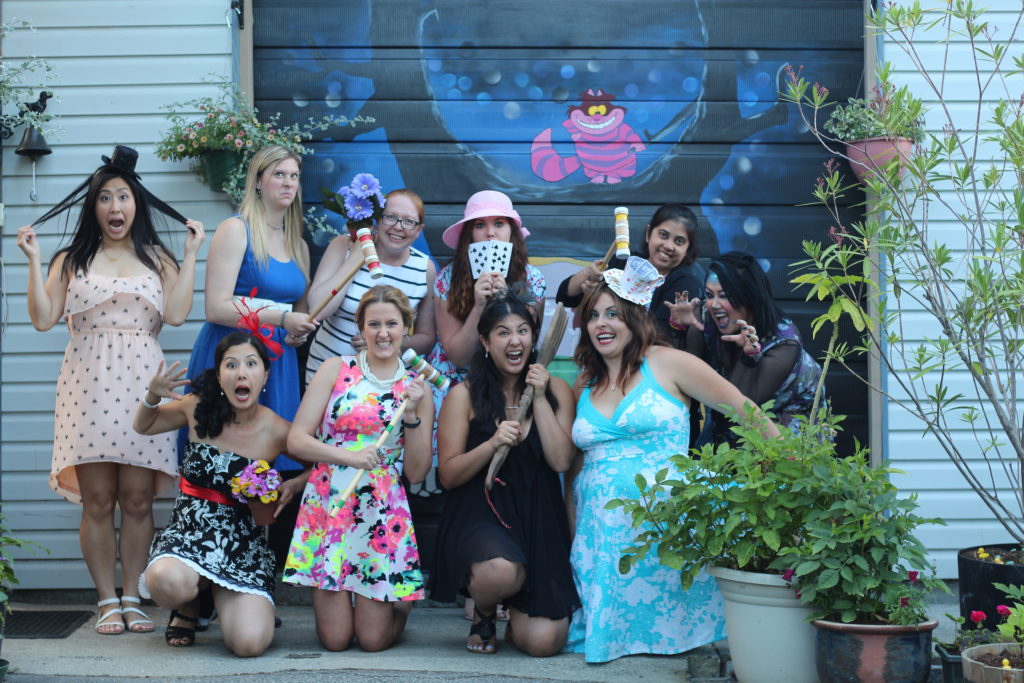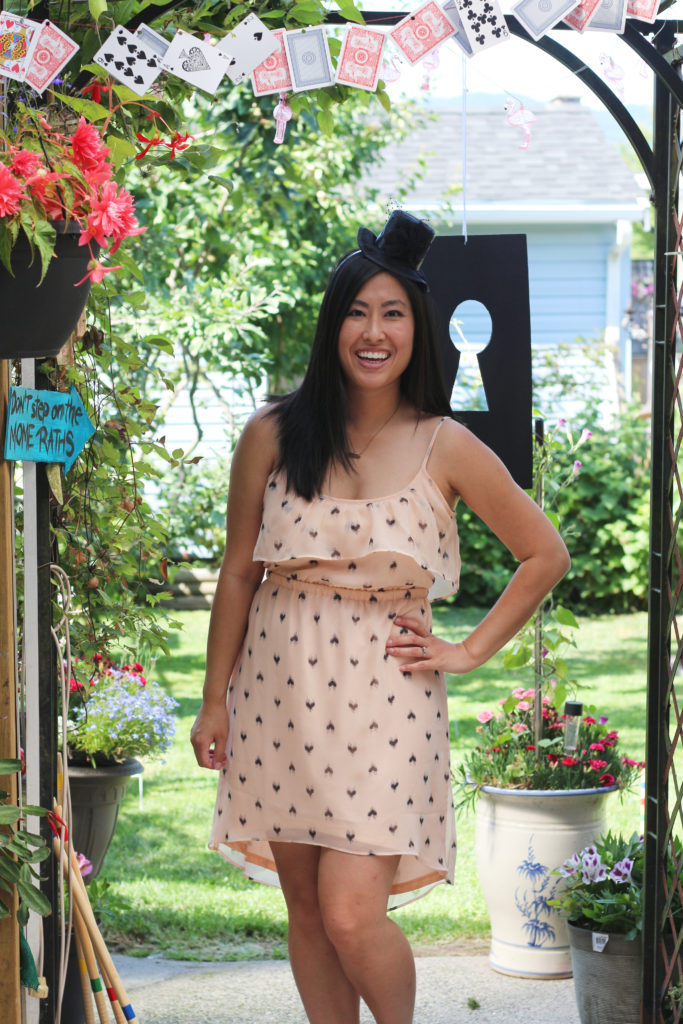 I love a themed party and I definitely left Natasha's party feeling inspired! I can't wait to be invited to the next party *hint hint* 😉
xoxo Bev
Photos by Hand Lettered Love by Bev
To see more of Natasha's artwork, check out her Instagram @rainystreetlights