I had the pleasure of choreographing a surprise mash up number for Sydney and her dad Nick last summer. Sydney was kind enough to let me sneak into the venue in time to watch the performance. Sydney and her husband Brandon were married at the beautiful South Bonson Community Centre in Pitt Meadows. How gorgeous is this venue?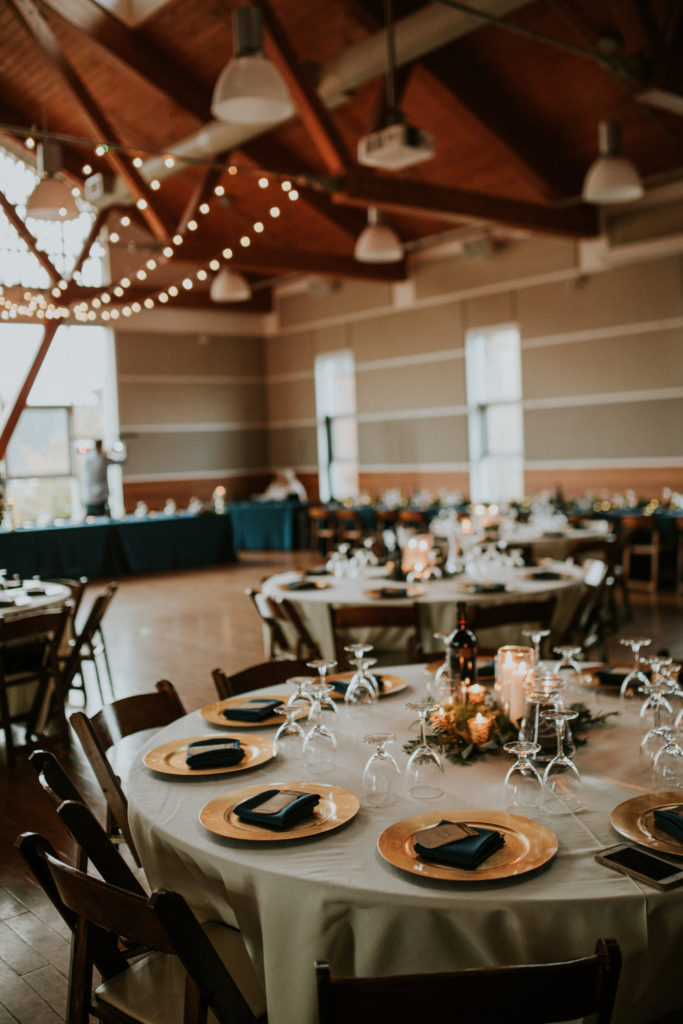 I arrived just before it was time for the father daughter dance. Sydney and Nick didn't tell anyone about their dance lessons with me. Not even Sydney's husband knew what they were up to!  The dance started off with "My Girl". No one knew what they were in for next!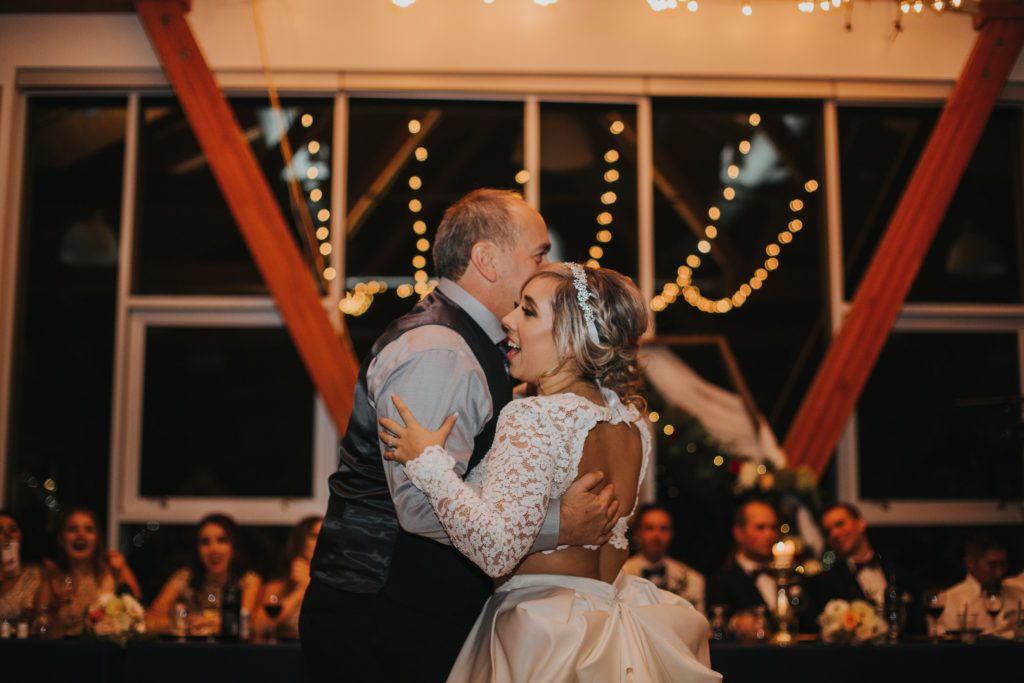 The guests were pleasantly surprised when the music changed to "September " by Earth, Wind & Fire. Sydney and Nick really got the crowd going!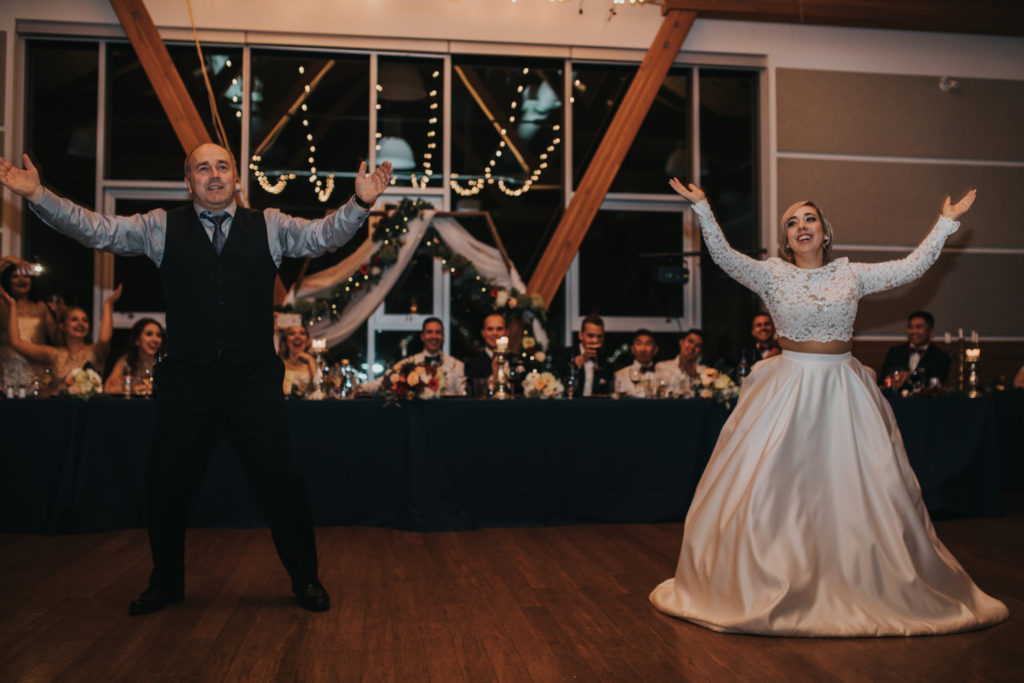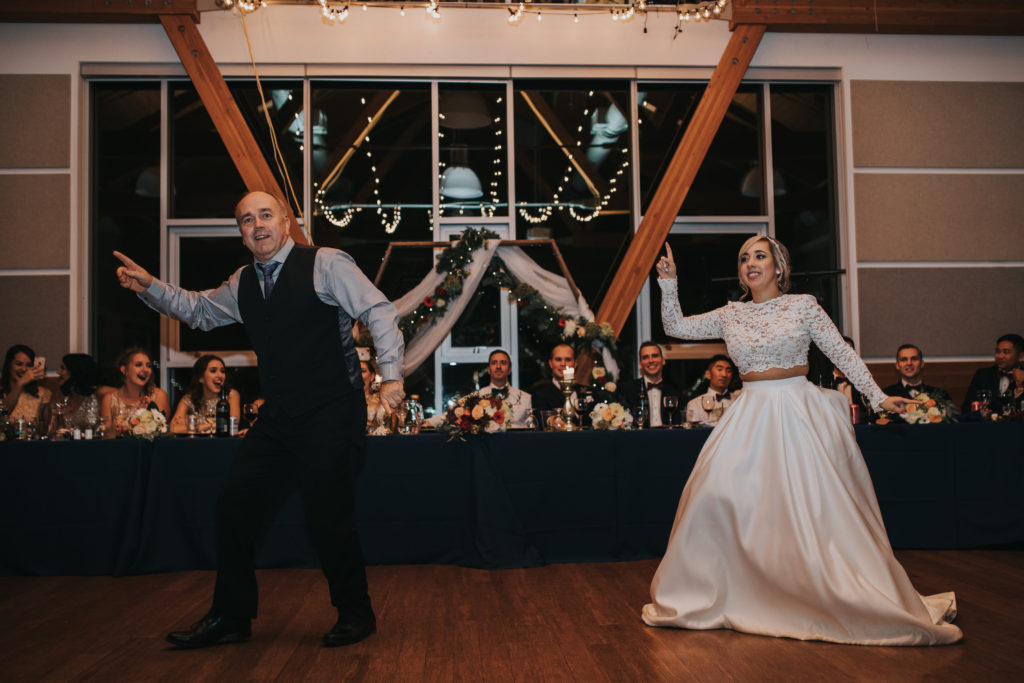 Then the music switched to "It's Not Unusual" by Tom Jones. Look there's me filming with my camera!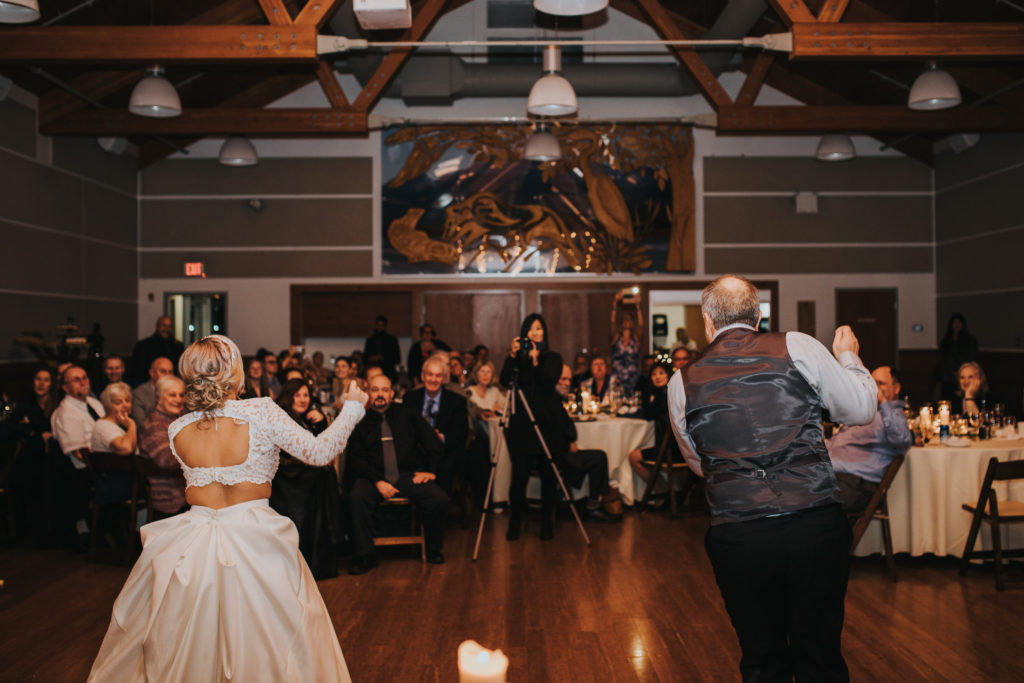 Sydney and Nick continued with "Shake it off", "Gangnam Style", and "Watch me" next.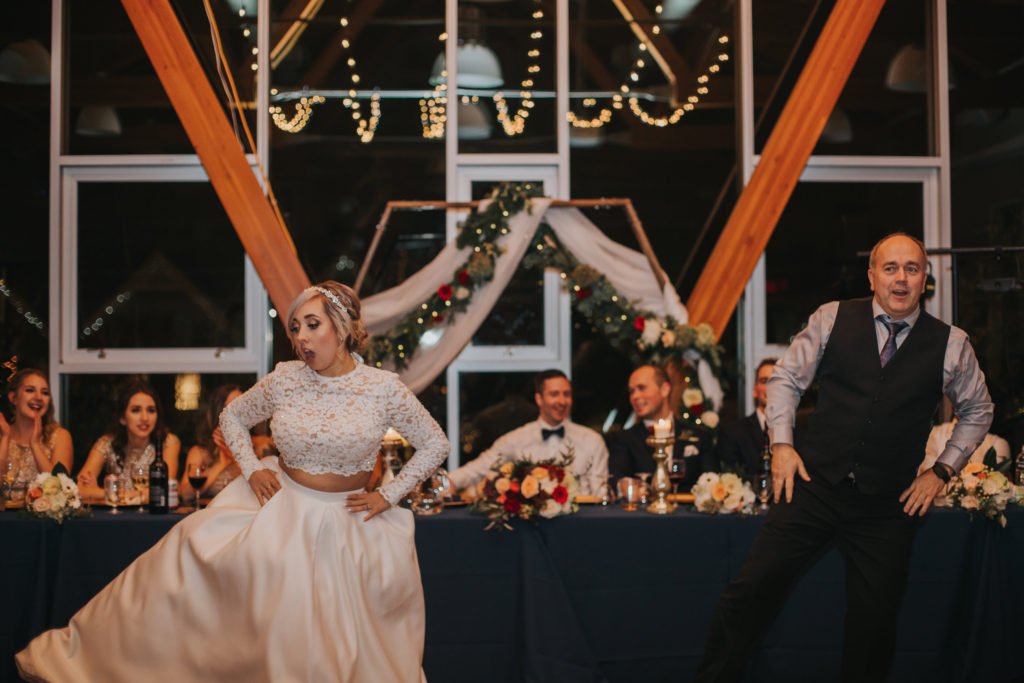 They closed the show with "Footloose" and the crowd obviously loved it!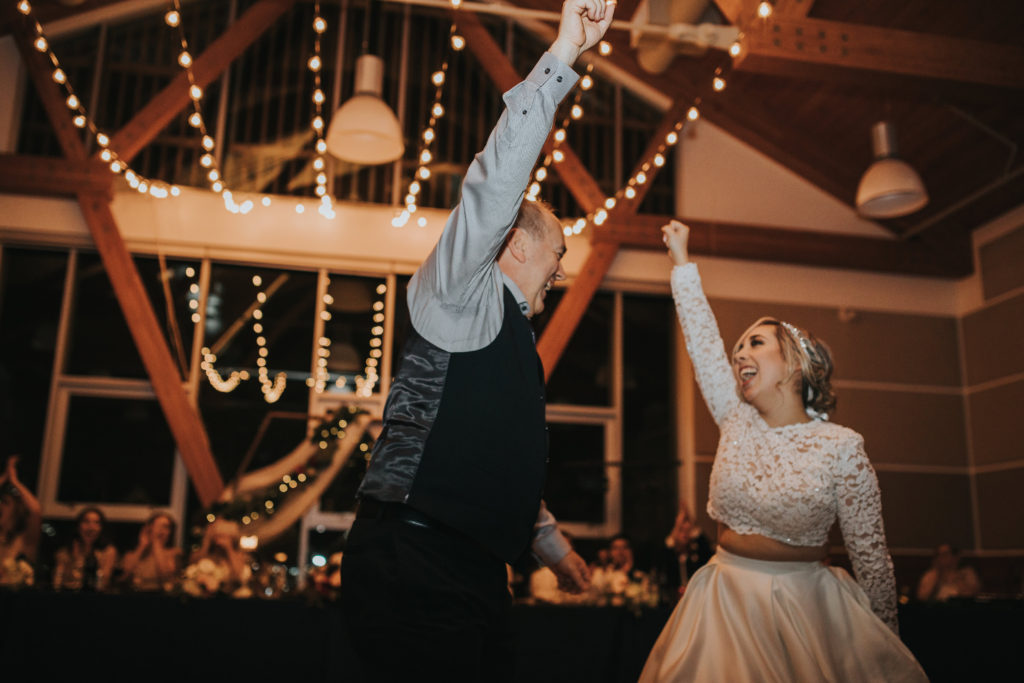 It was so much fun to work with Sydney and Nick! I was really impressed with how they performed, especially Nick who had never taken formal dance lessons before!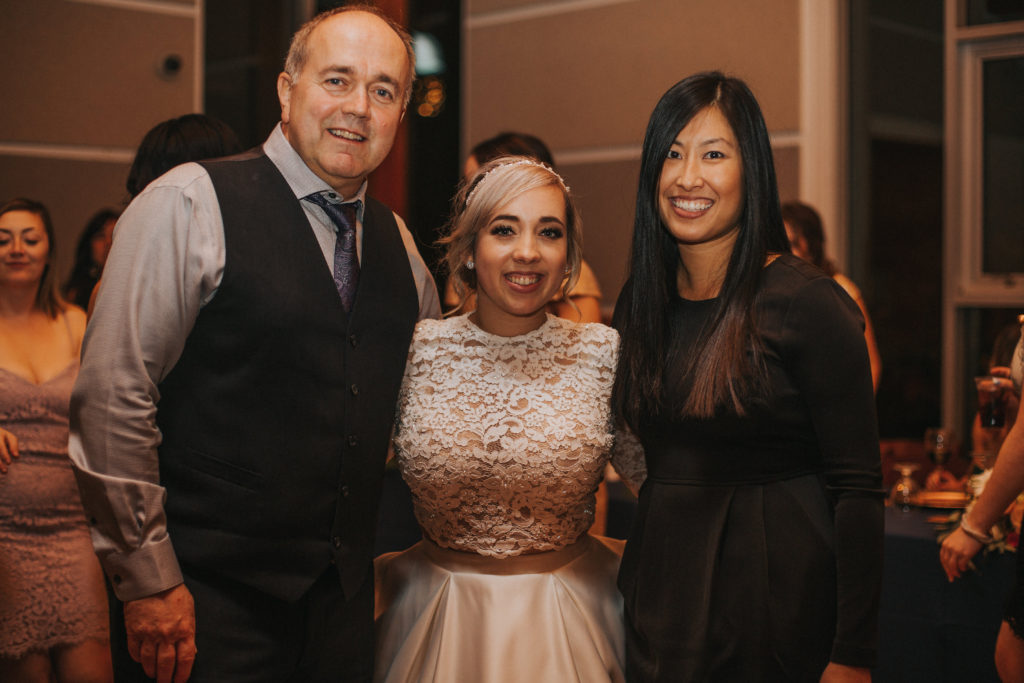 To see a video of their performance, click here.
xoxo Bev
Photography by: Blush Photography
Choreography by: Bev Soh