Over spring break, my husband and I took a dream trip to Paris and I fell in love with the city. The beautiful views, the famous monuments, and the pastries – what's not to love? I decided to bring a bit of Paris home with this Parisian inspired breakfast in bed. This would be a perfect idea for mother's day or a birthday breakfast as well. I would love to wake up to this every morning!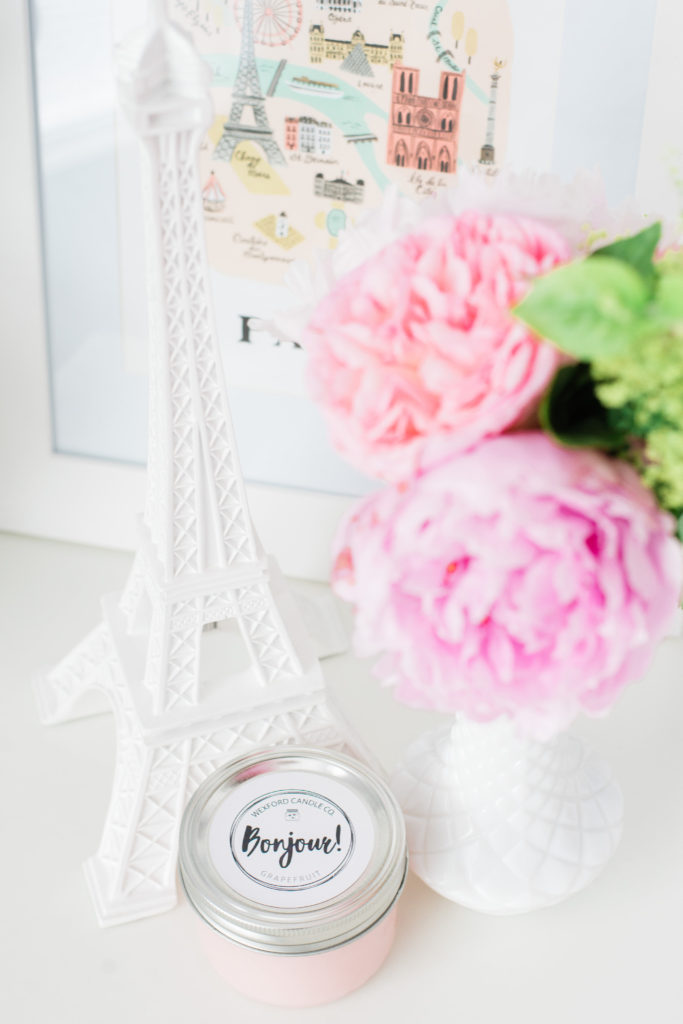 Wexford Candle Co made us this custom labelled grapefruit scented candle. It smells so fresh and citrusy!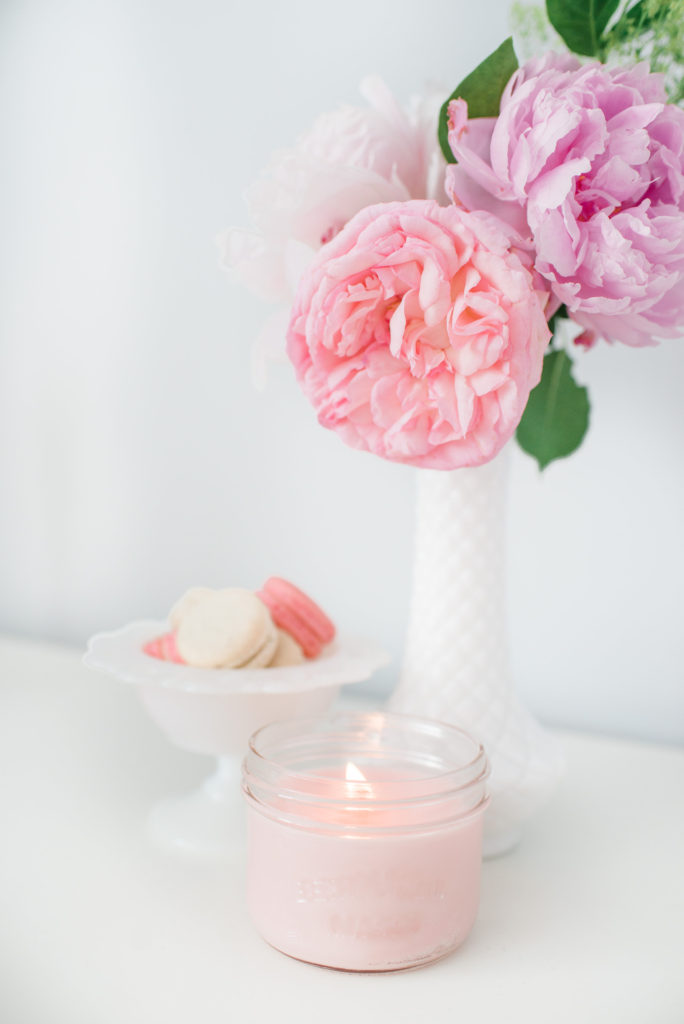 Olivier's Breads provided us with croissants and pain au chocolat. If you've ever had North American croissants, you might notice that they tend to be soft and crumbless. When you order a croissant in France, you'll find that it is flaky and makes a mess when you eat it. Olivier and his wife Valerie used to run a boulangerie in Southern France before moving here in 2008 so I knew their patisseries would be the real deal!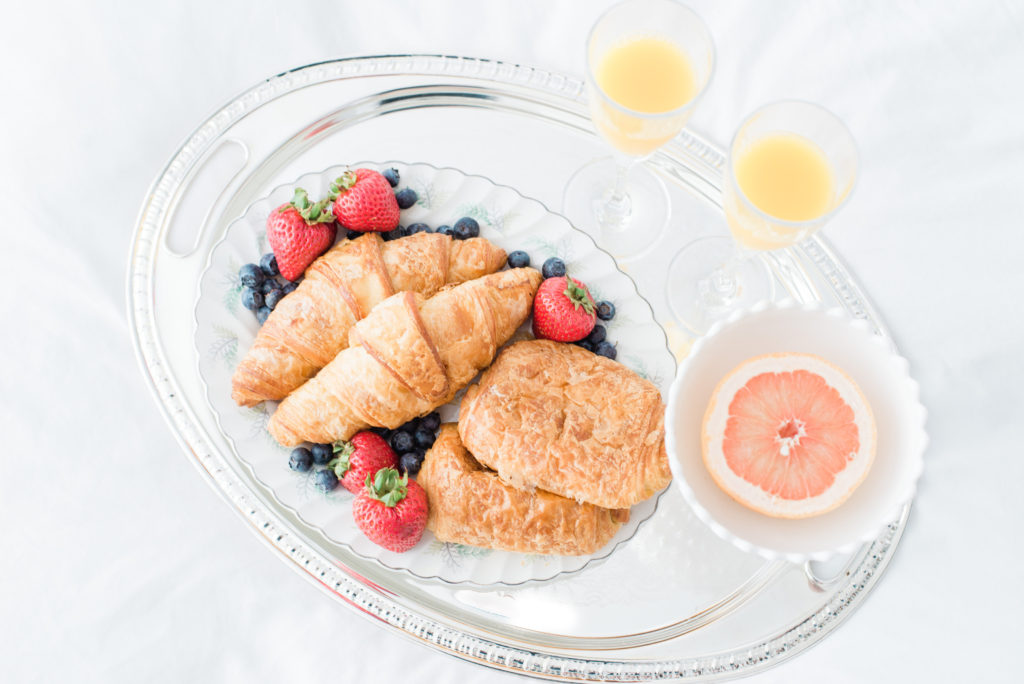 Floretta Flower Studio created this beautiful fresh floral arrangement for our breakfast tray.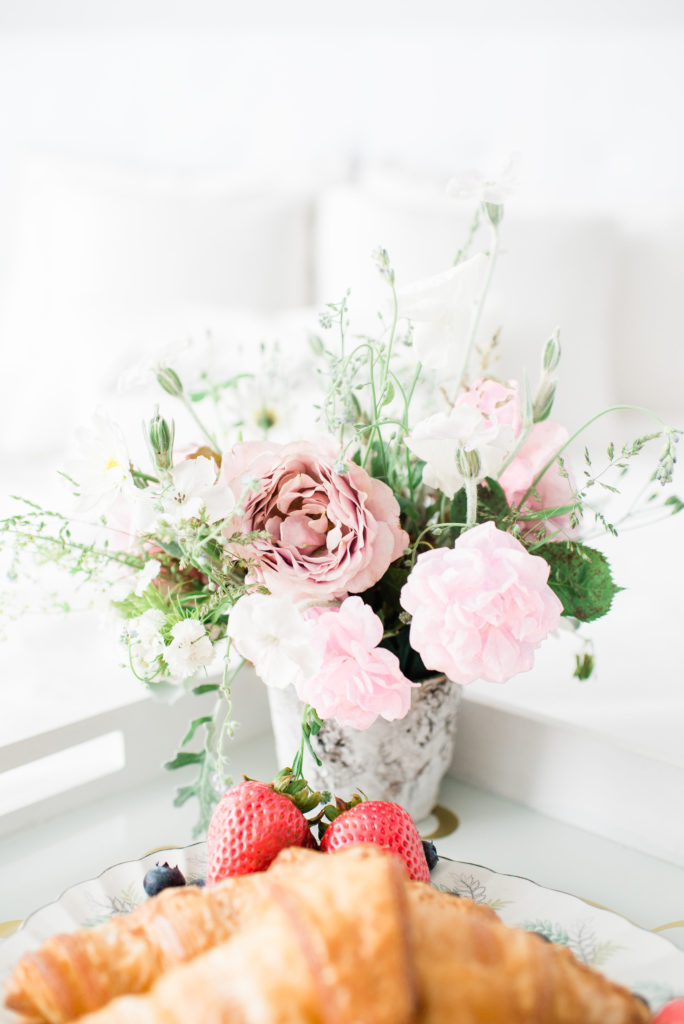 Cakes n Sweets provided us with delicate macarons.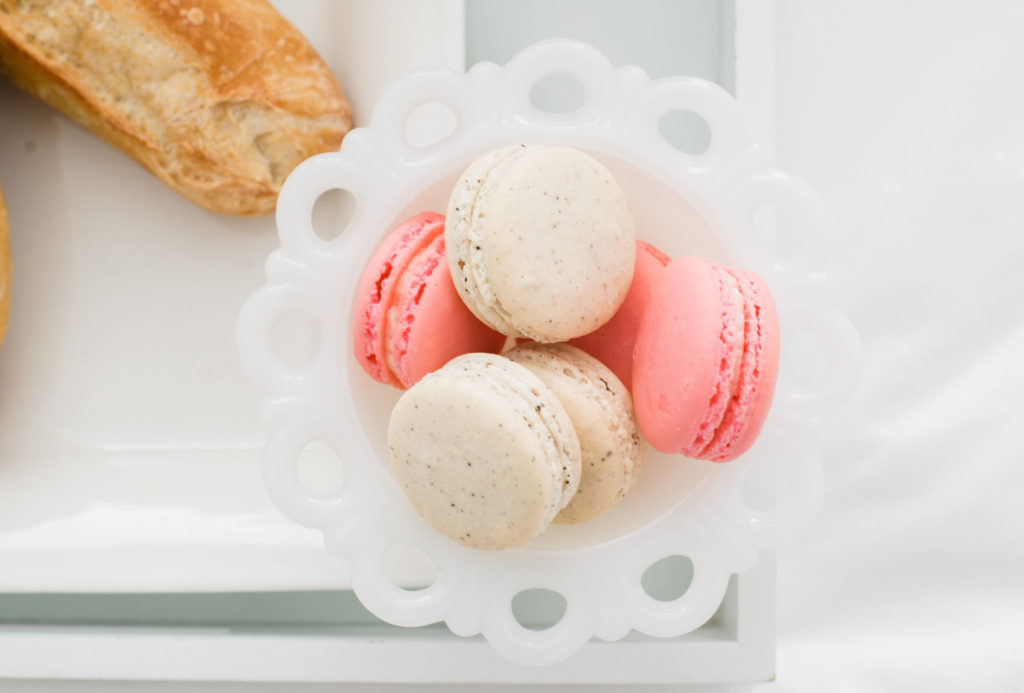 I hand lettered this design and Pier Prints turned it into a custom mug. How cool is that?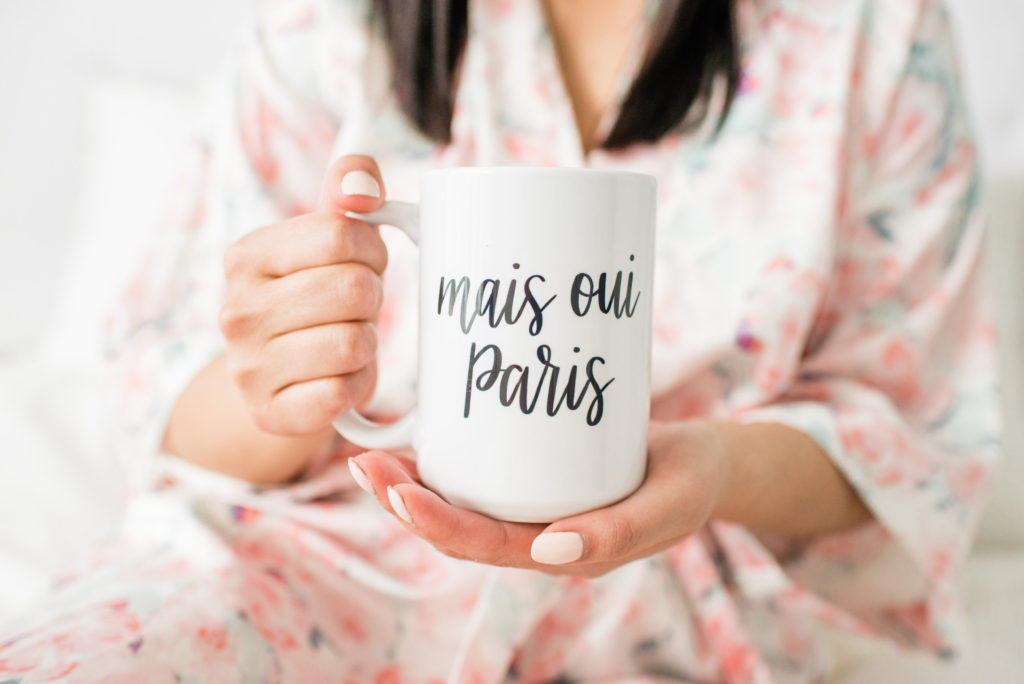 Let's eat!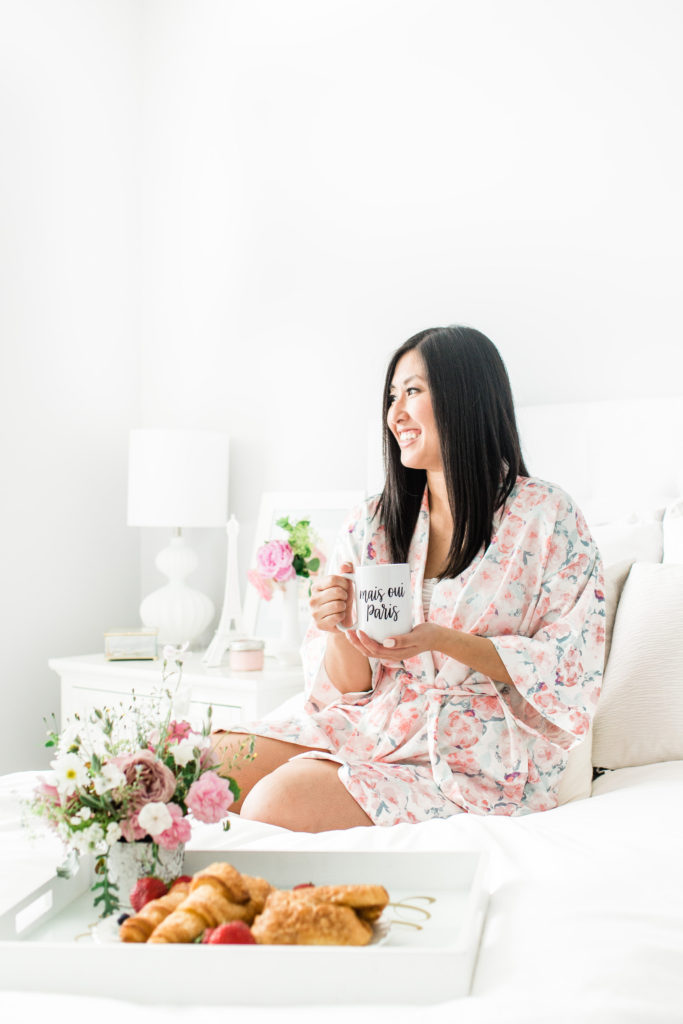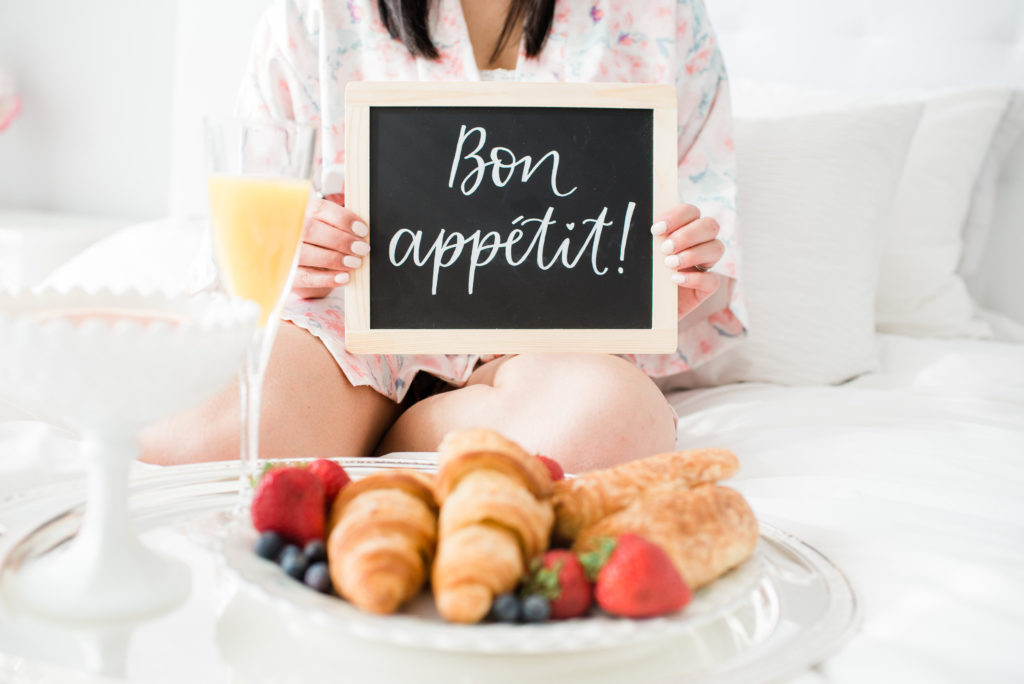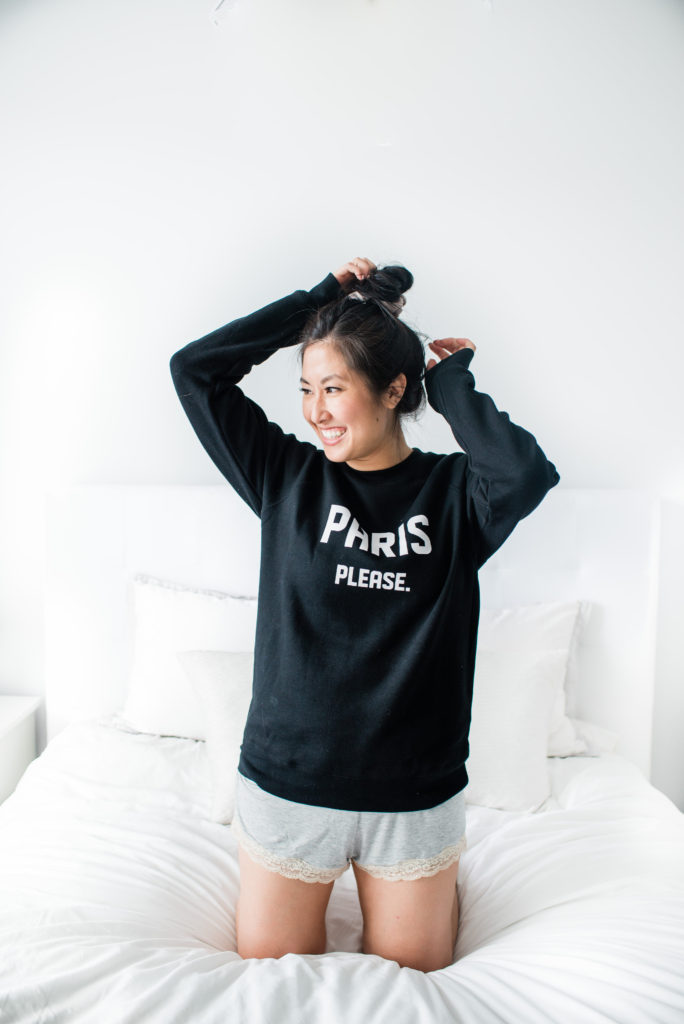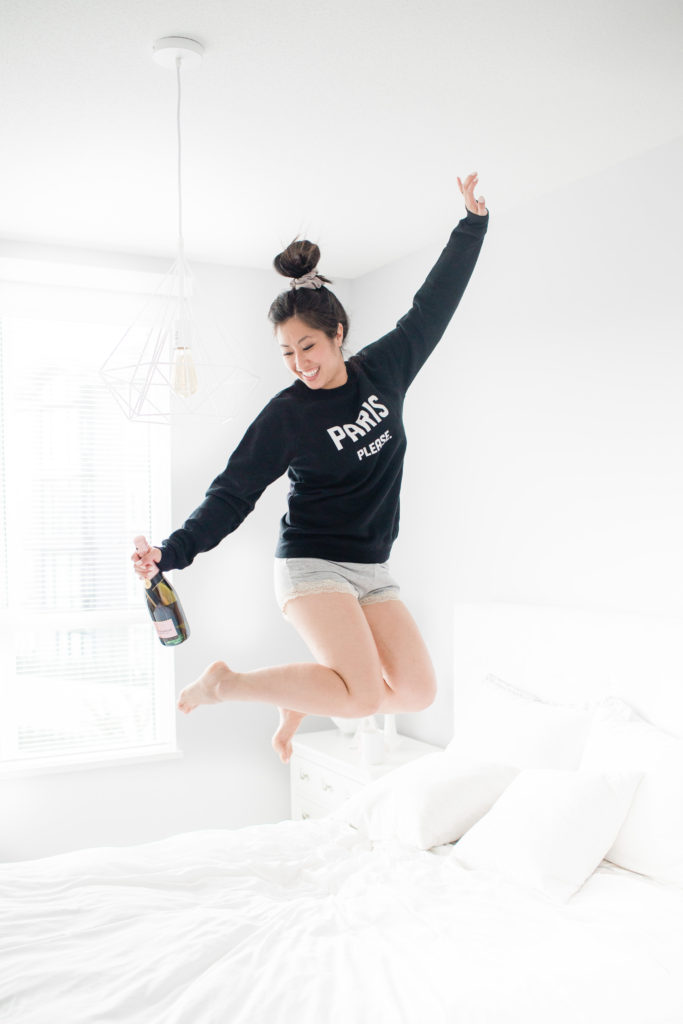 xoxo Bev