My husband does not like to be the center of attention so it was a stretch to even have a birthday party for him this year. However, he agreed to having some friends and family over for a small celebration. What I didn't tell him was that I planning a WWE themed birthday party because frankly, I love a themed party! Yes, Craig still enjoys watching WWE but the worst part is that while I have no interest whatsoever in it, I have somehow picked up references and learned the wrestlers against my will. I will admit that even though I'm not the biggest fan of WWE, I enjoyed putting this theme together. Here are some of the details from my husband's birthday party last week!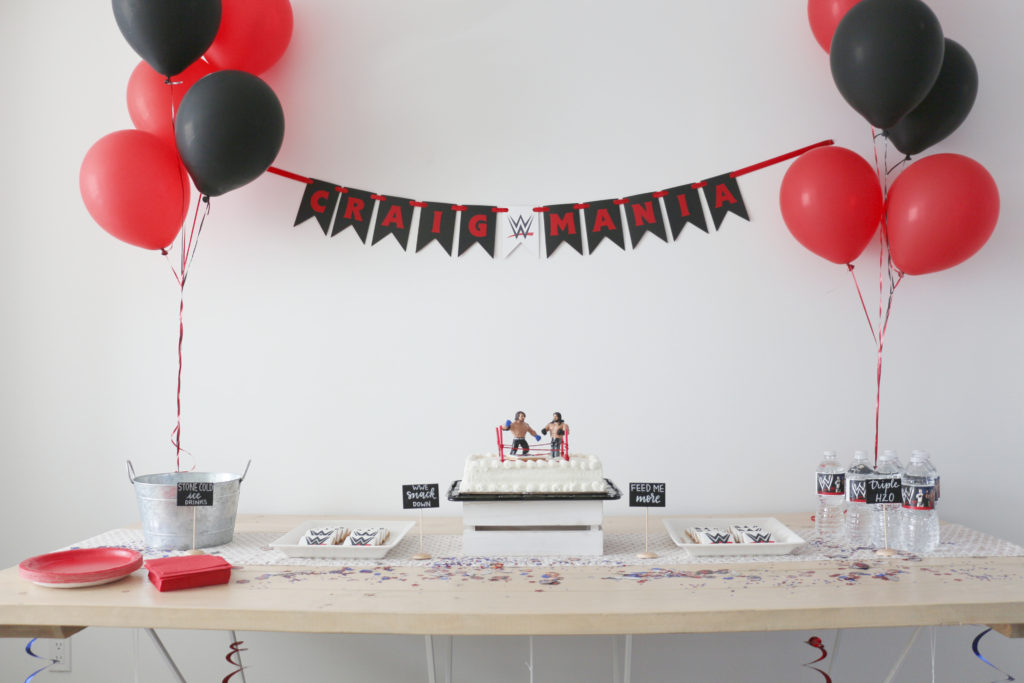 I originally wanted to order a custom cake made to look like a WWE wrestling ring but when my husband told me he wanted an ice cream cake instead, I had to rethink my idea. I bought an ice cream cake for eating but I still wanted to include a cake as part of the decor so I bought an inexpensive grocery store cake and dressed it up to display on the table. I made a DIY wrestling ring out of some red straws and string, then I bought some clearance figurines from Walmart to set on top of the cake. The AJ Styles figurine was a bit too heavy and kept falling over but the effect was there (See how his feet are sinking into the cake? Also, why do I know who AJ Styles is???).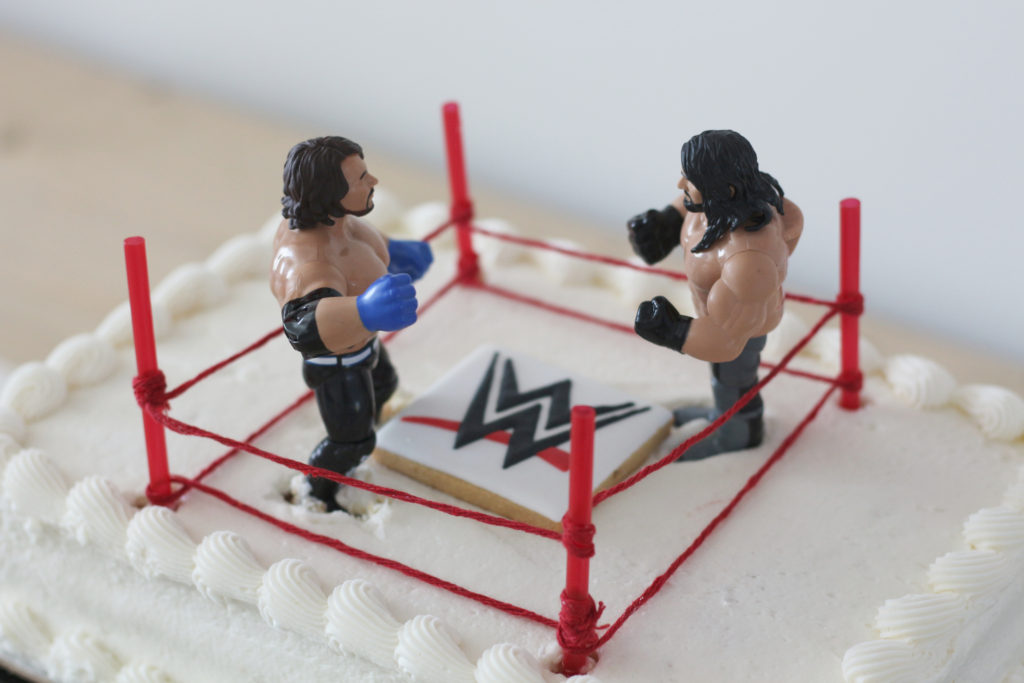 Sugar Coma Cookie Co. made us these amazing WWE logo cookies. Her work is just perfection!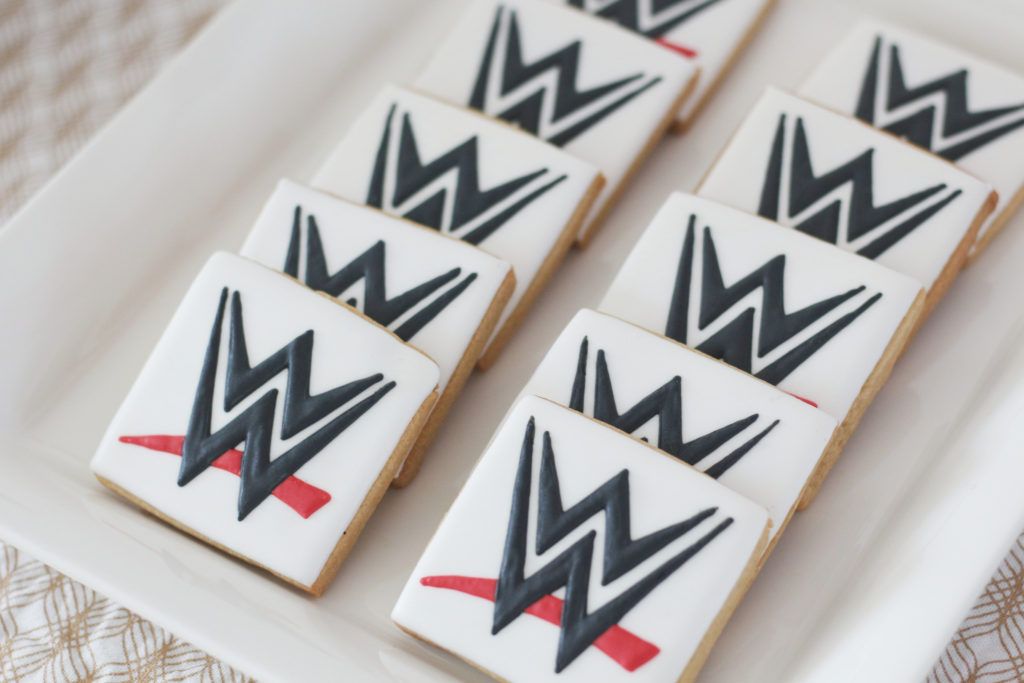 Glitter Paper Scissors made me this awesome custom banner because believe it or not, you cannot buy a Craig Mania banner at just any party store 😉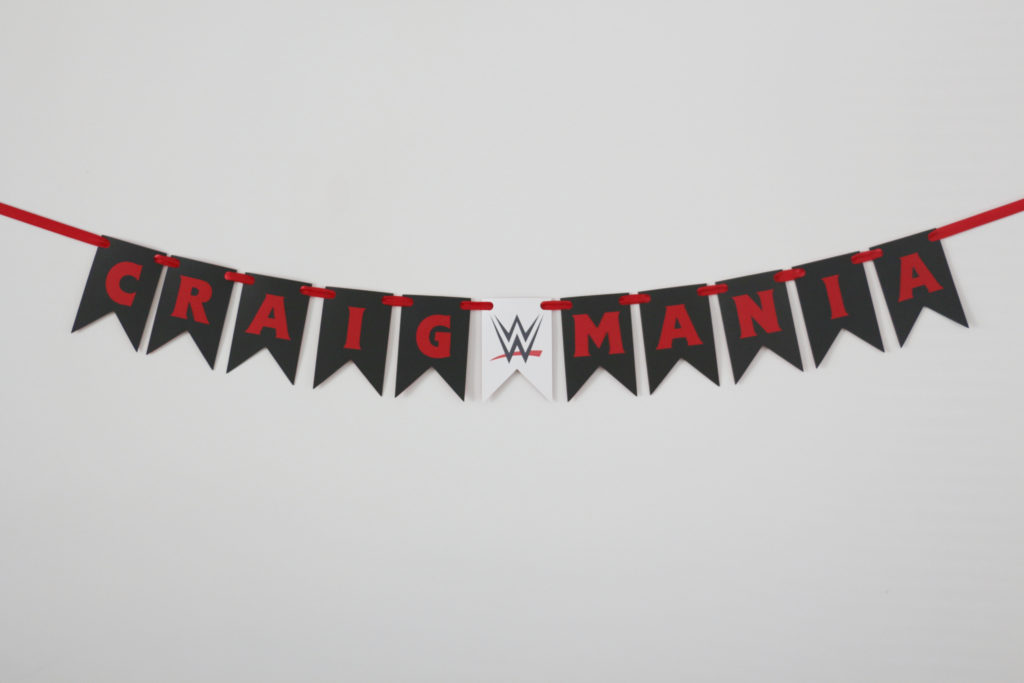 I bought these water bottle labels as a digital download on Etsy, printed the labels at Staples, and then taped them on the bottles.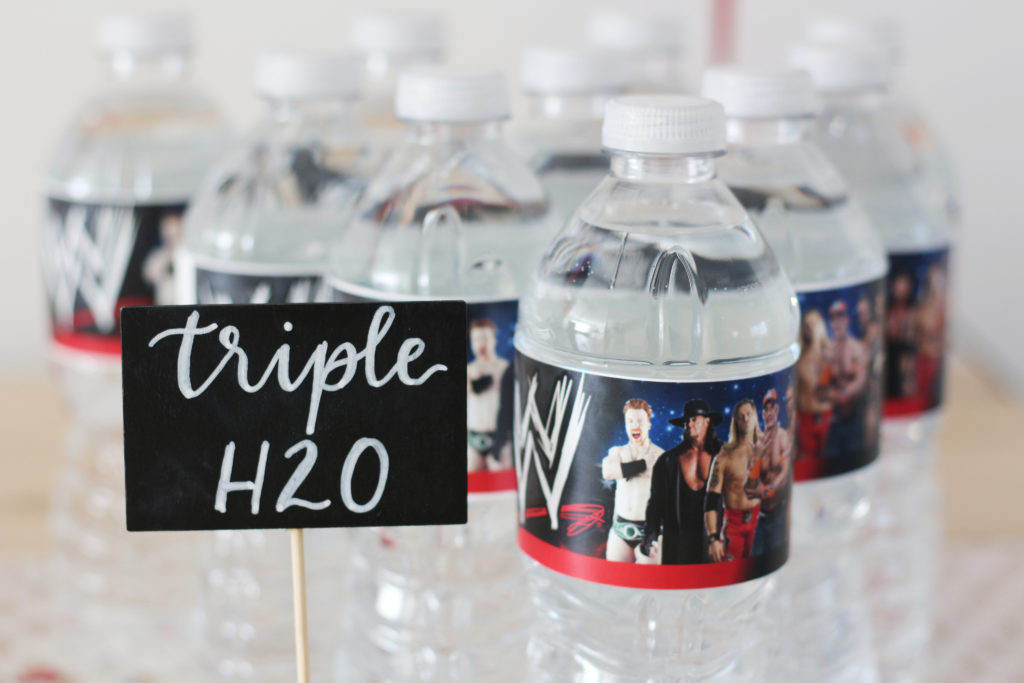 I hand lettered some WWE themed signage and added them to our table along with some themed confetti.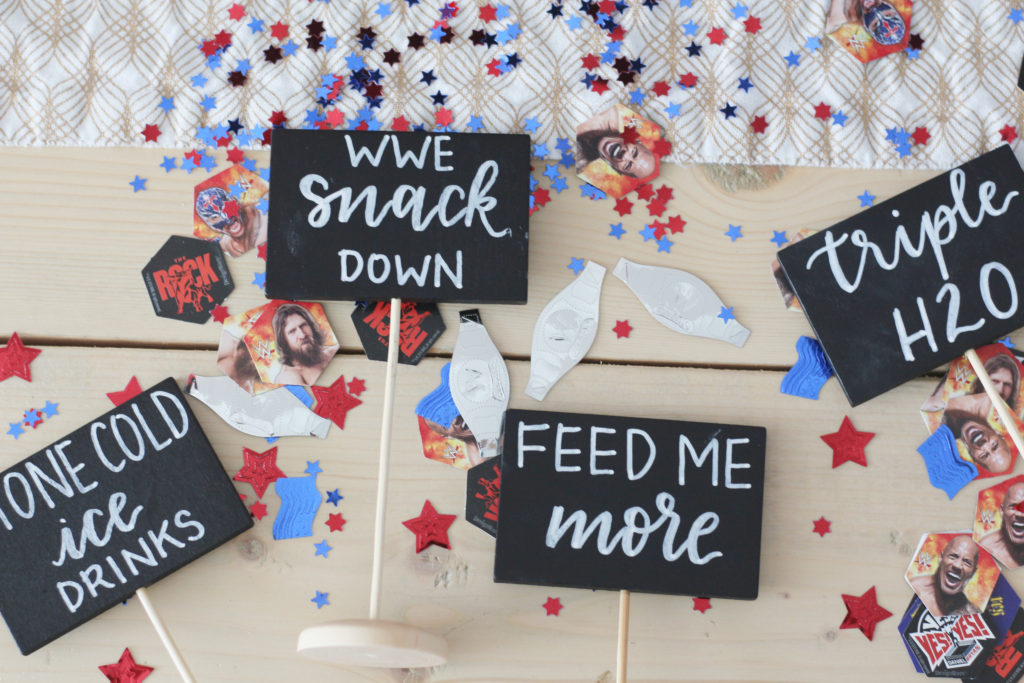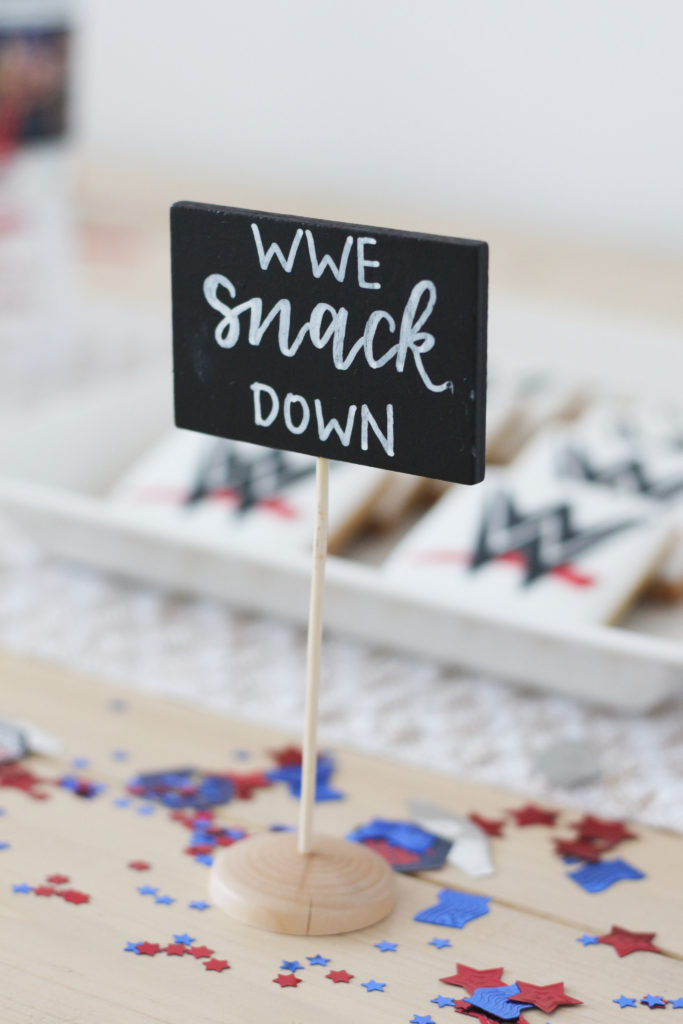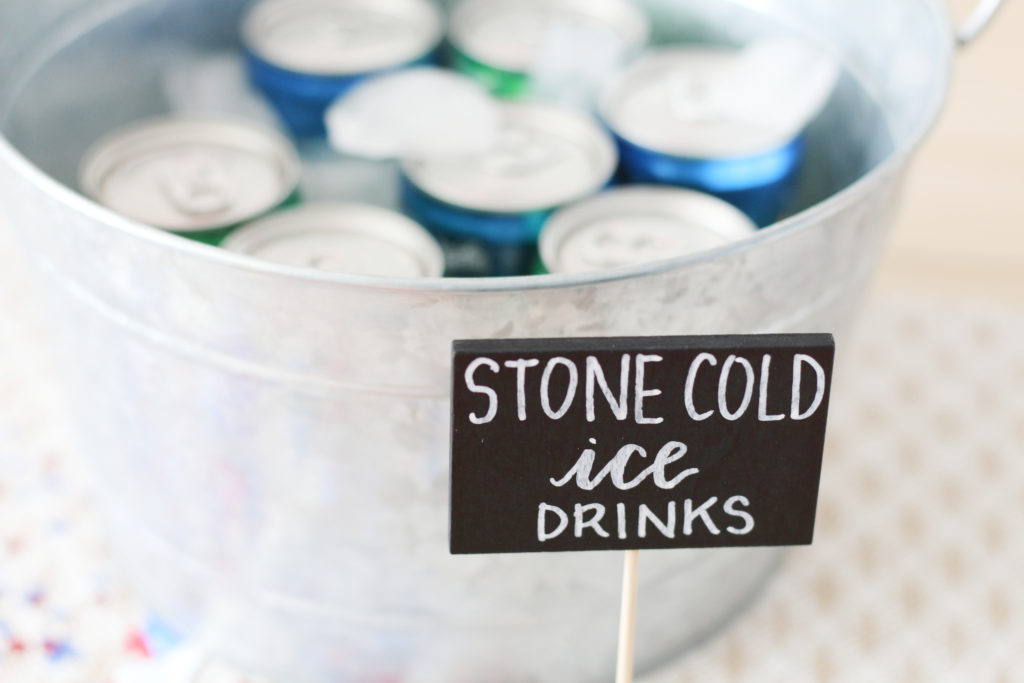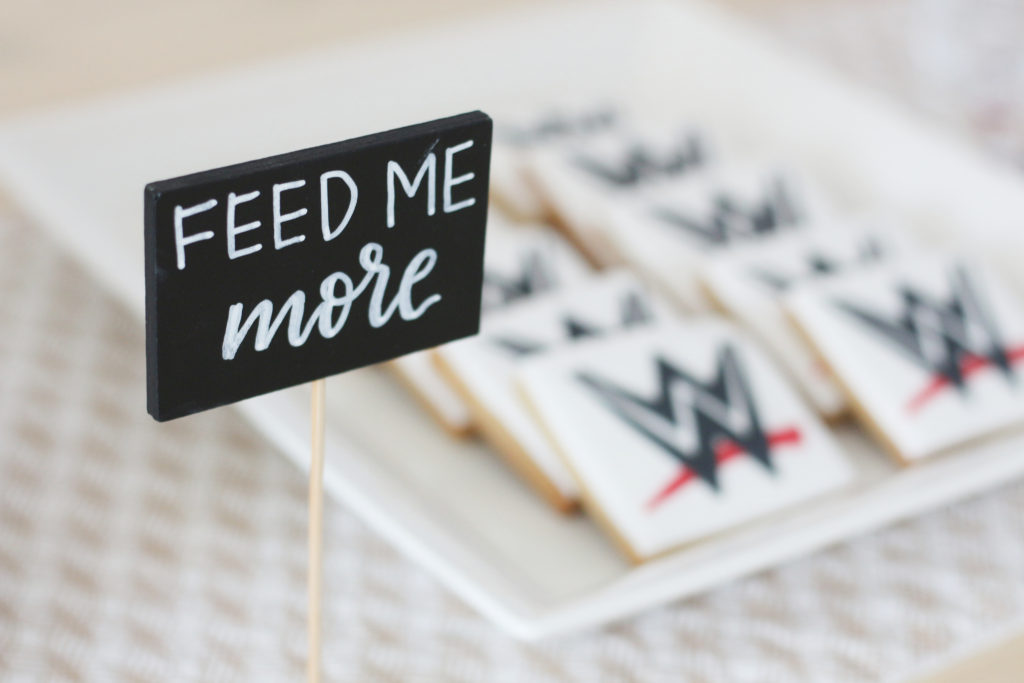 Even though he says he was a little embarrassed by the theme of the party, I know Craig enjoyed all the details and had a great time at this party!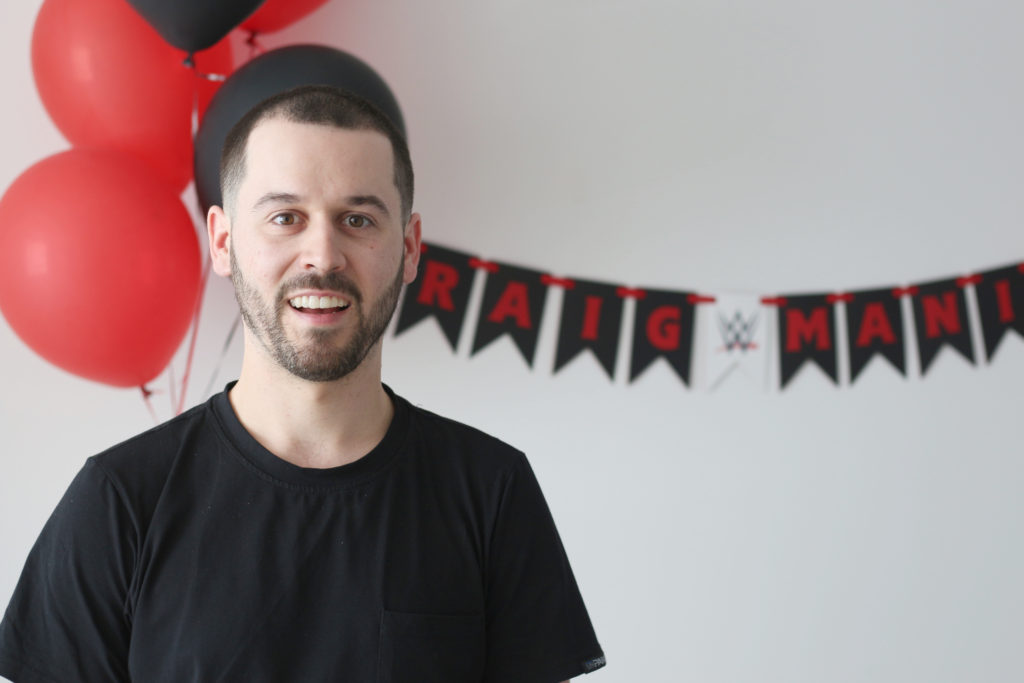 xoxo Bev
Planning and Chalk Lettering: Hand Lettered Love by Bev
Banner: Glitter Paper Scissors
Cookies: Sugar Coma Cookie Co
Water Bottle Labels: To the T Creations