Back in January, I hosted my 2nd intro to chalk lettering and faux calligraphy workshop at the beautiful South Bonson Community Centre in Pitt Meadows. Unfortunately, I had a bit of a rough start to the workshop. I arrived one hour early and had every intention of setting up the room fully before the photographer arrived. I got as far as setting up one table and then left to use the restroom. When I returned, I realized that the door to the room locked automatically when it closed. Not a problem because I had the key to the room right? But wait… the key was in my jacket pocket and I left my jacket inside of the room!
Amber Leigh (the photographer) arrived shortly after to see me frazzled and I explained my dilemma.  She assured me that everything would be ok! I called the Pitt Meadows Rec Centre (which is about a 10 minute drive away) and they quickly sent someone over to unlock the room. By then, I had lost about 40 minutes of set up time and guests were already beginning to arrive. Without me even asking, Amber Leigh helped set up the tables, chairs, chalkboards, and swag bags and we were able to start our workshop only a few minutes after our scheduled time. Thankfully everyone was very understanding of the situation and we were able to have a great workshop!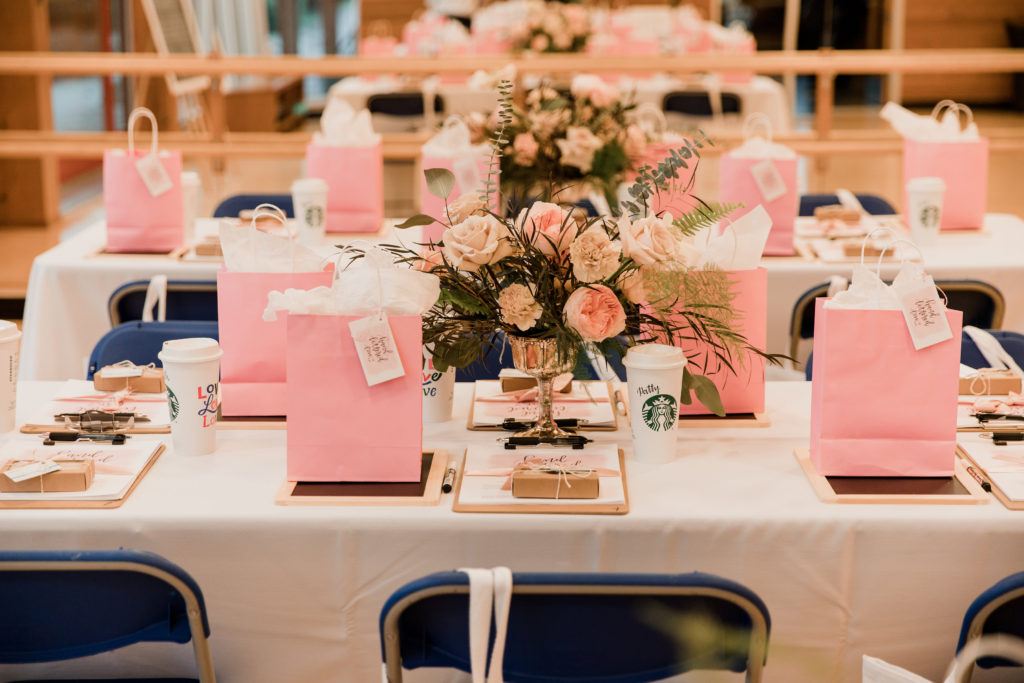 Each student received a lettering resource guide, gel pen, chalkboard, chalk pen, keepsake tote bag, swag bag, and personalized gift.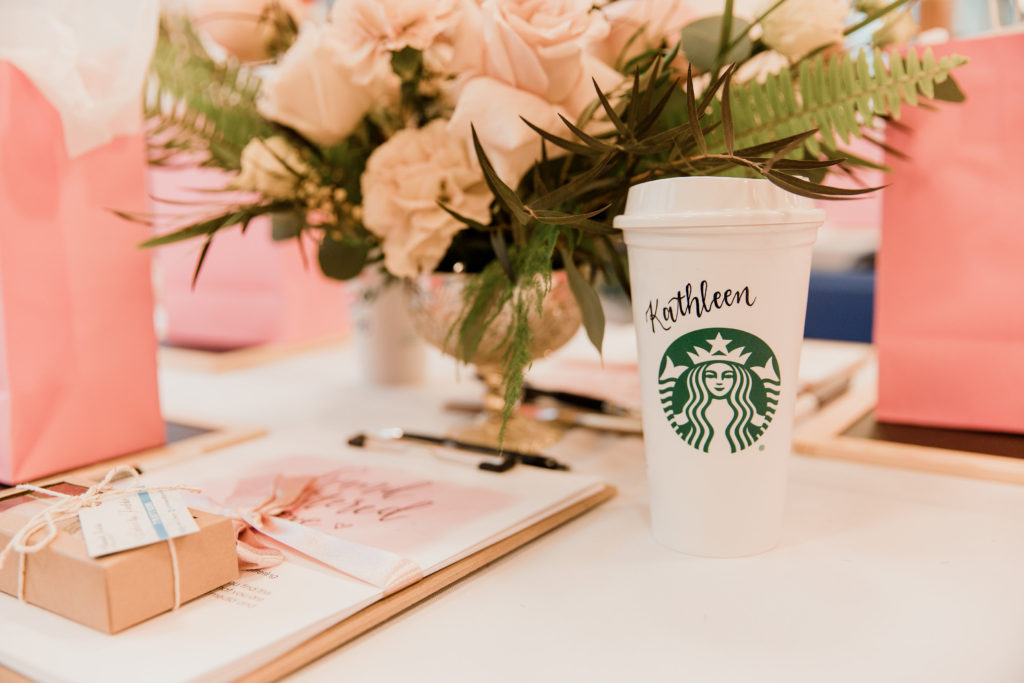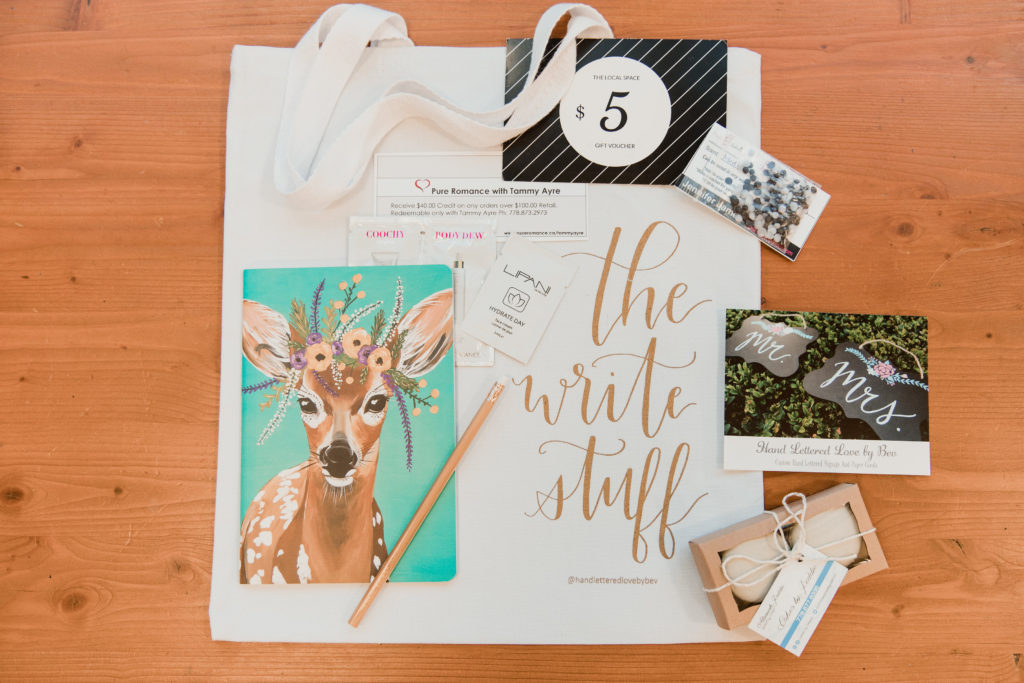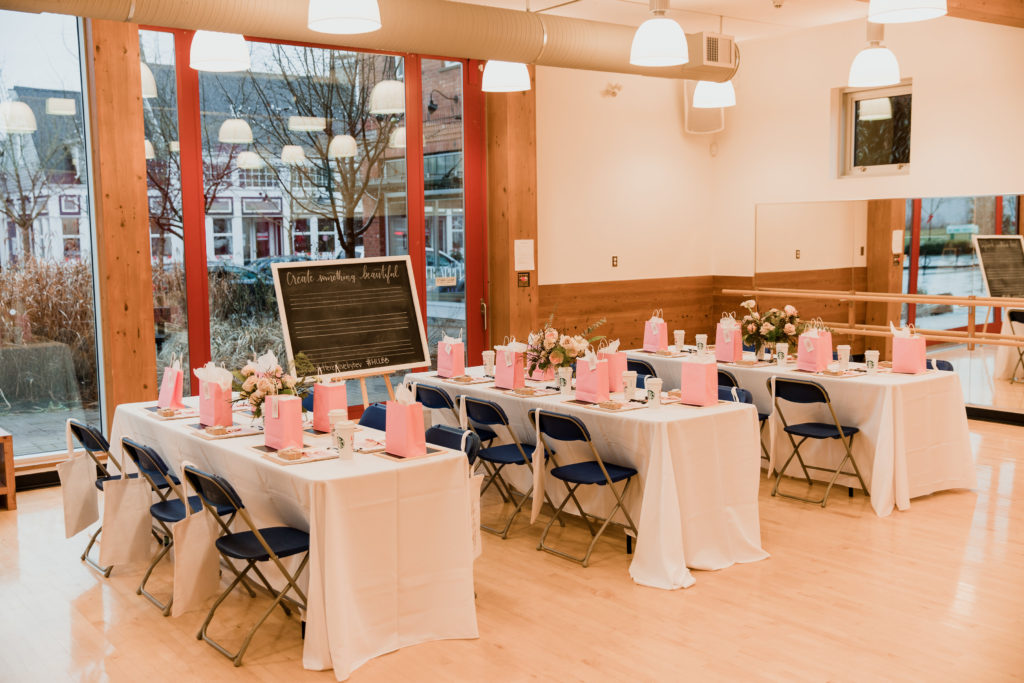 We began our workshop with some sips and snacks!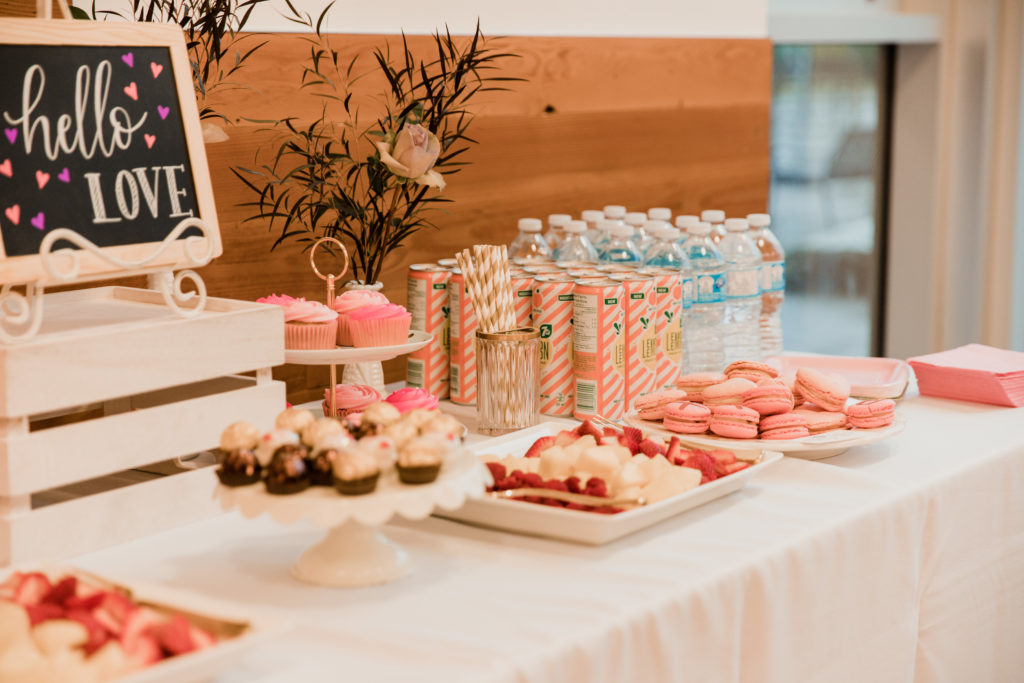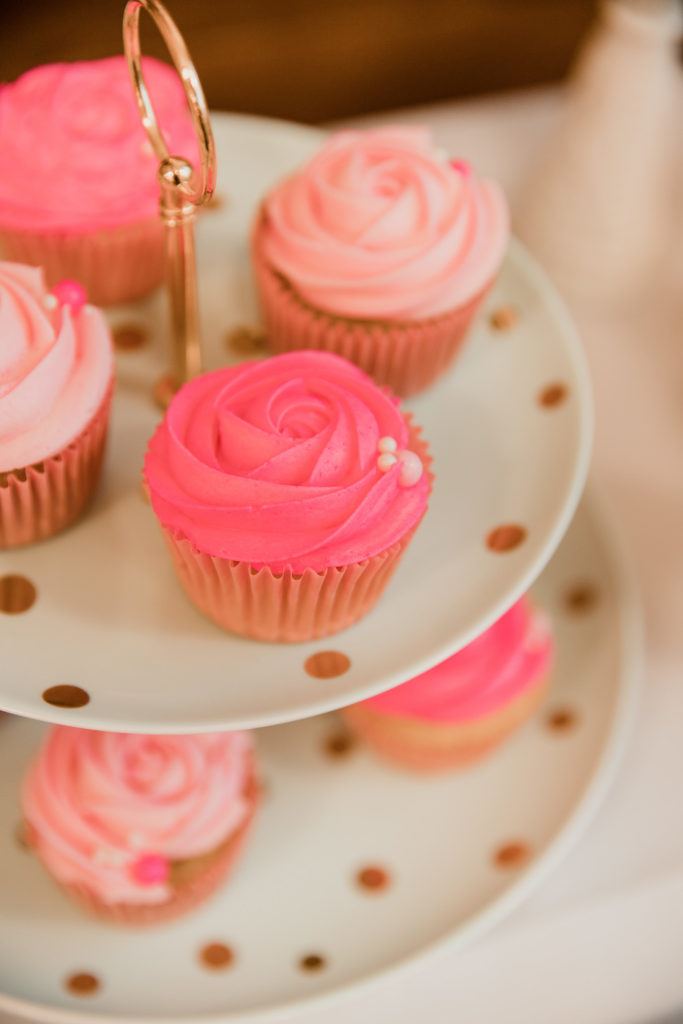 Then we moved on to our faux calligraphy drills.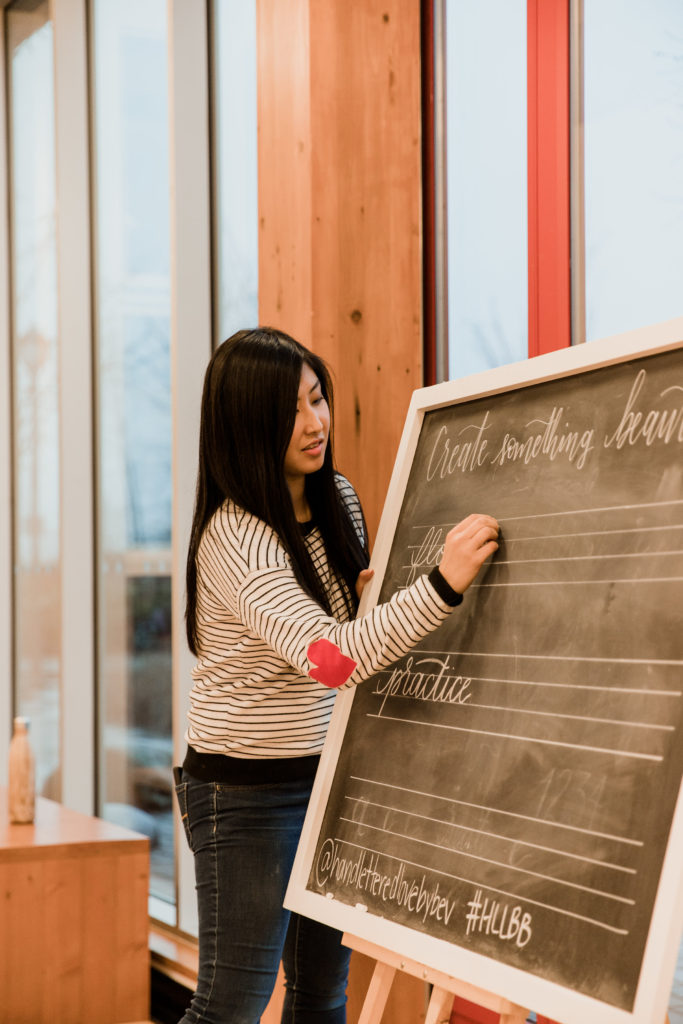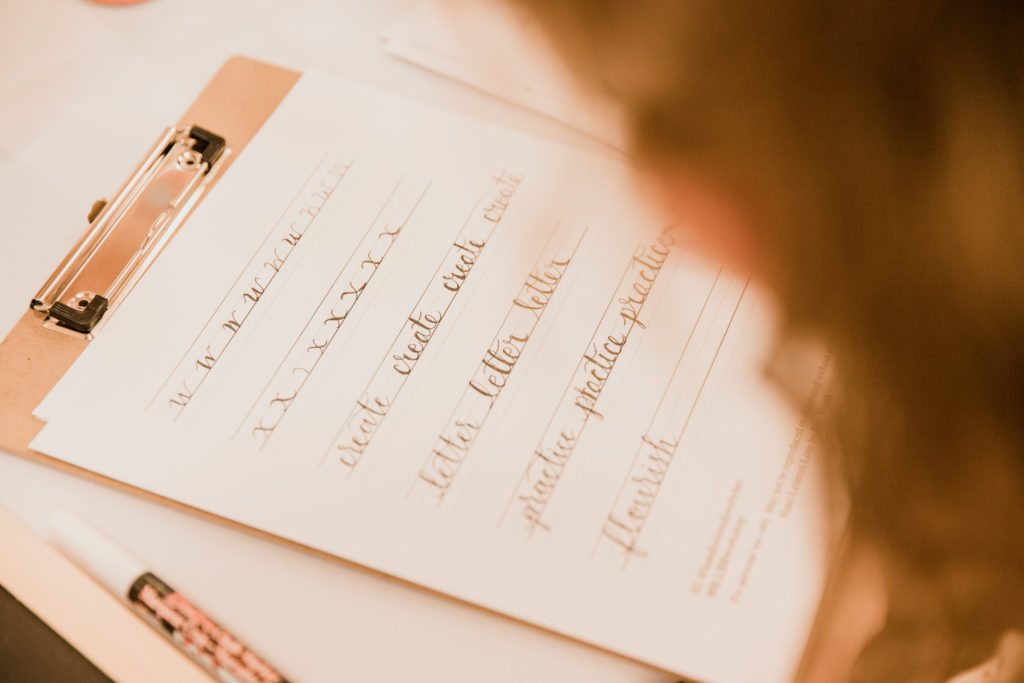 Once we were done our drills, it was time to create chalk art!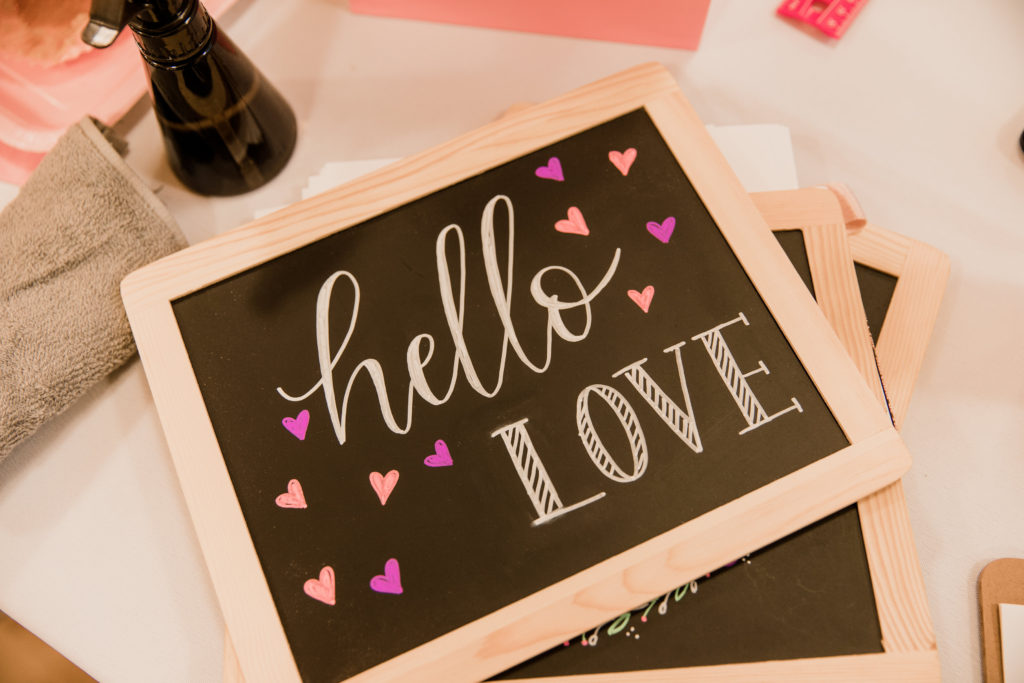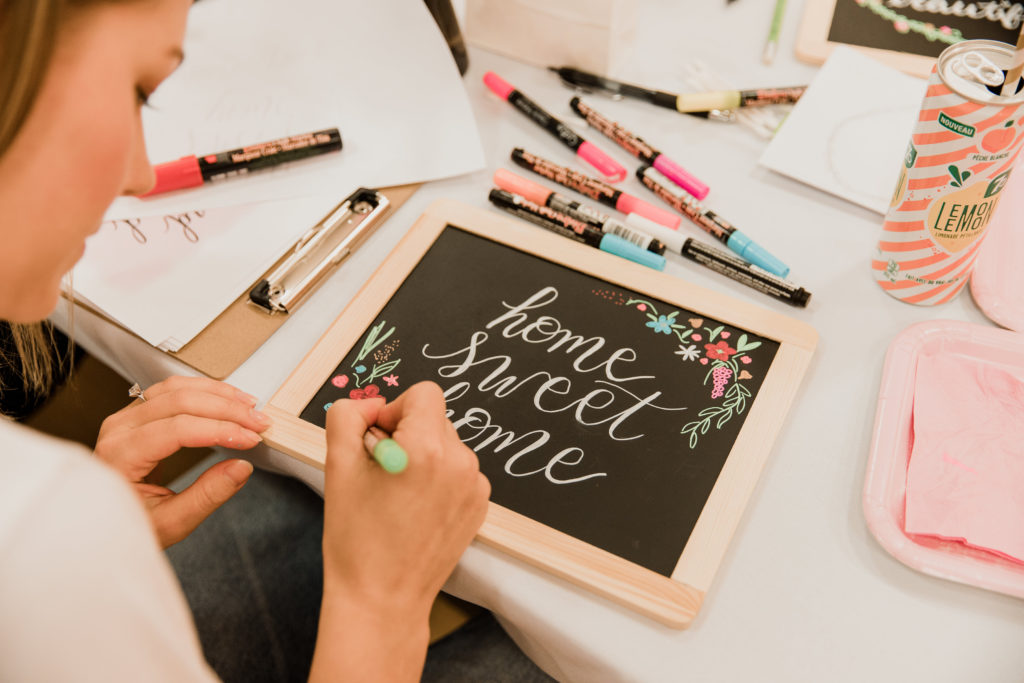 These ladies did a fantastic job!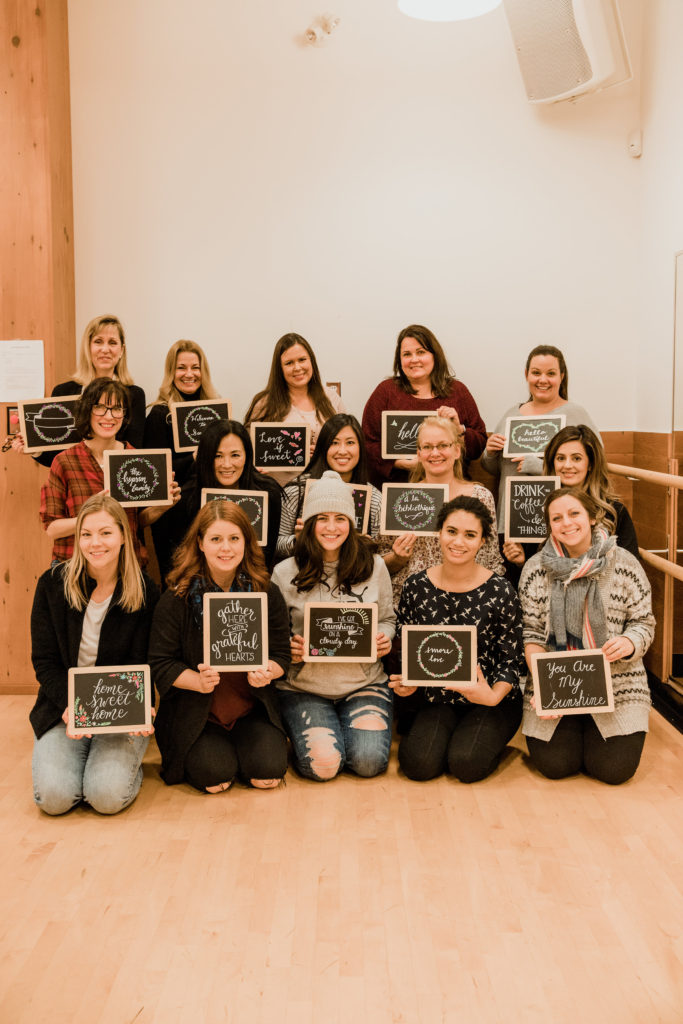 A special thanks to Amber Leigh for keeping me sane and to all these vendors who contributed to the workshop!
xoxo Bev
Photography: Amber Leigh Photography
Flower arrangements: Green Leaf Floral Design
Cupcakes: Panda Cakes
Swag bags: