Just last week I went to visit Tulips of the Valley in Chilliwack with my talented friend Kelsey who is one half of The MacLeans, a husband and wife photography/videography team. We knew that the tulip festival would only be open until 6pm and while we planned to arrive at 5:30pm, an accident on the freeway meant that we were going to be cutting it very close. We didn't arrive to the festival until 6:10pm but luckily for us, the team at Tulips of the Valley was very understanding and they let us stay long enough to take plenty of photos! We are so grateful that we were able to spend some time snapping pics in the fields with no one around, especially since we had driven almost 1.5 hours to get there.
We visited the festival during low bloom season, so there were limited tulips in bloom in the field. However, there were beautiful fields of hyacinths and daffodils that made for a lovely backdrop! If you are hoping to see acres and acres of tulips, I recommend visiting the festival during high bloom, although keep in mind that it tends to be more crowded during this time.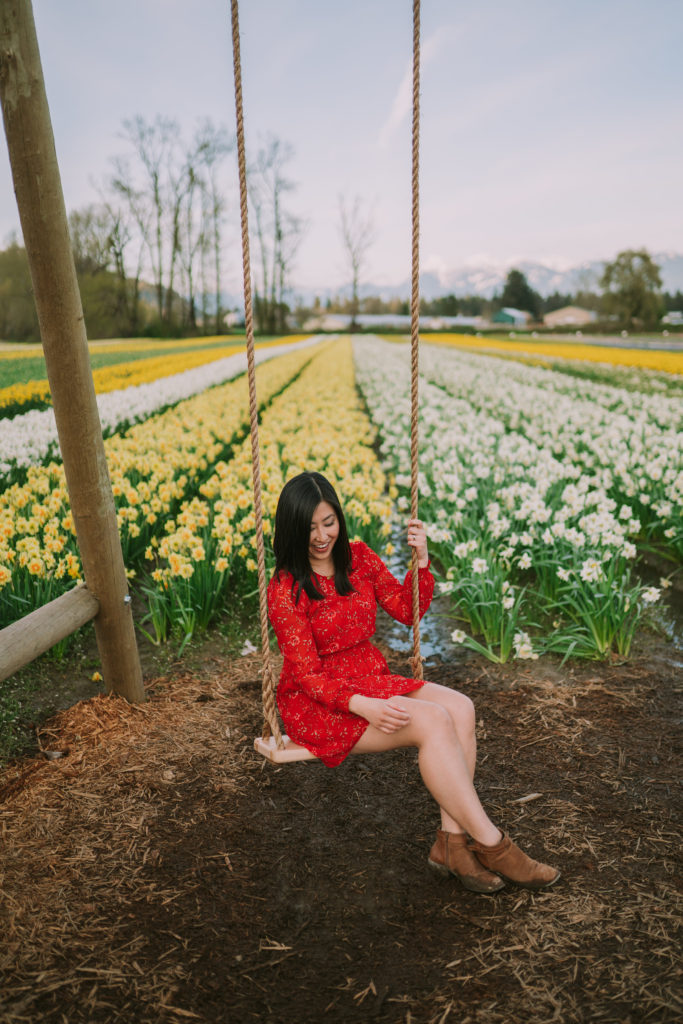 This field of red tulips was so picturesque and a perfect spot to snap some pics!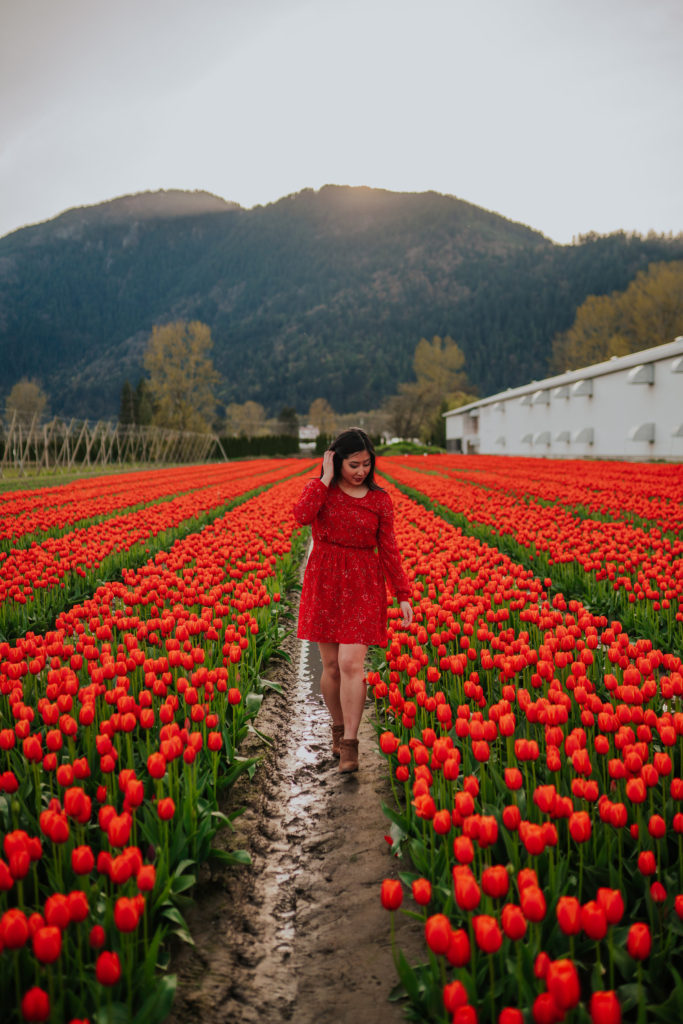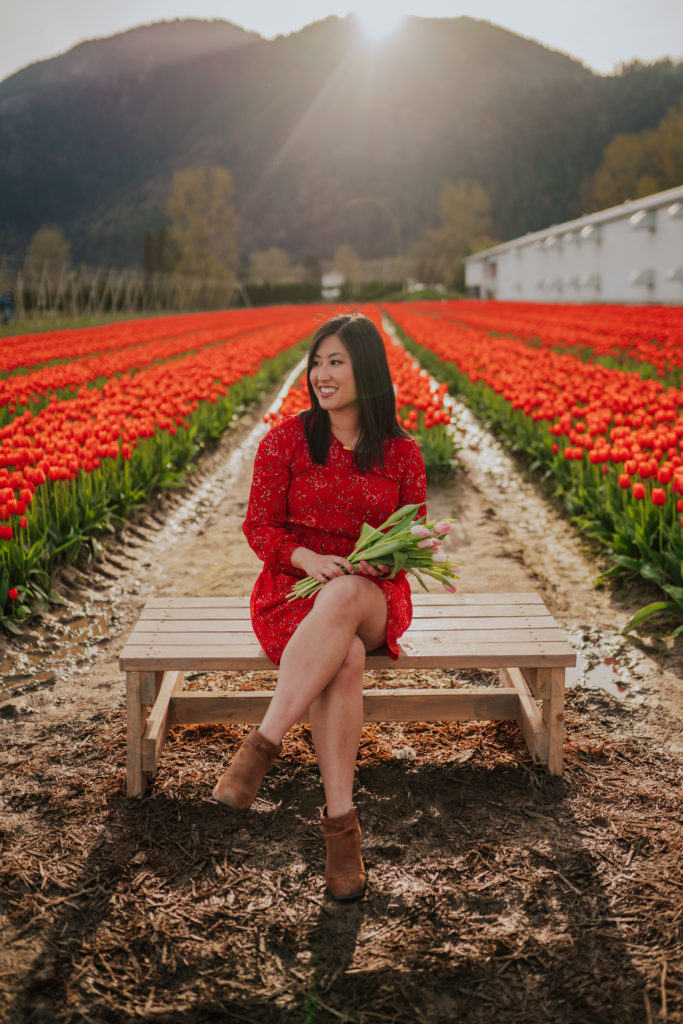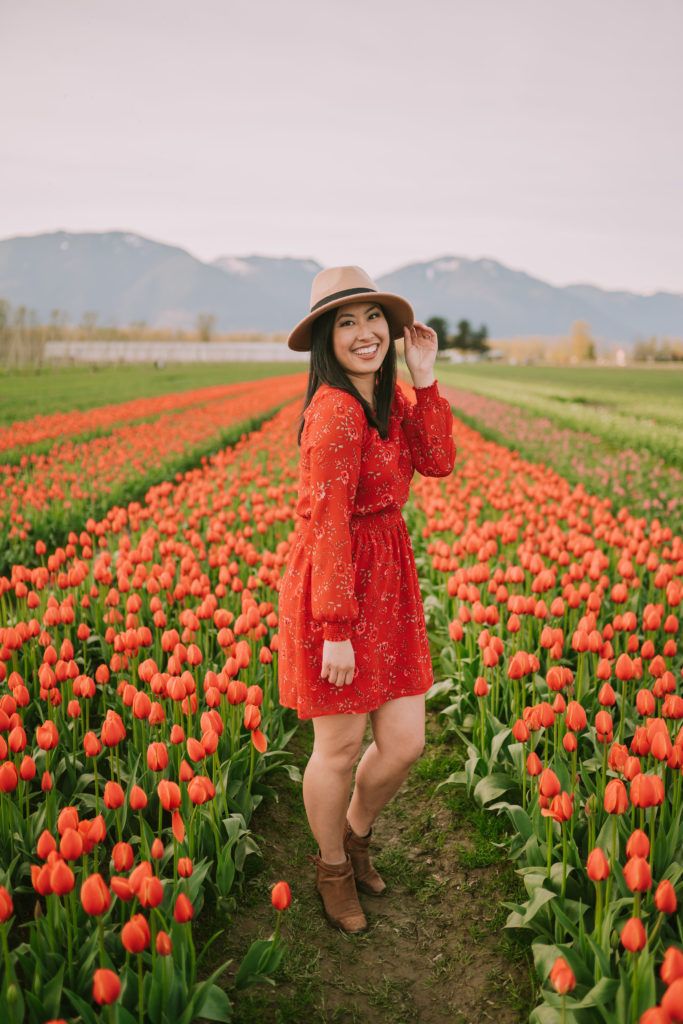 I meant to bring along some hand lettered signage to the festival and was kicking myself for forgetting. So a few days later, I put on my dress again and asked my husband to take this photo for me in front of some grass, hoping I could pass it off as being at the tulip festival… did it work?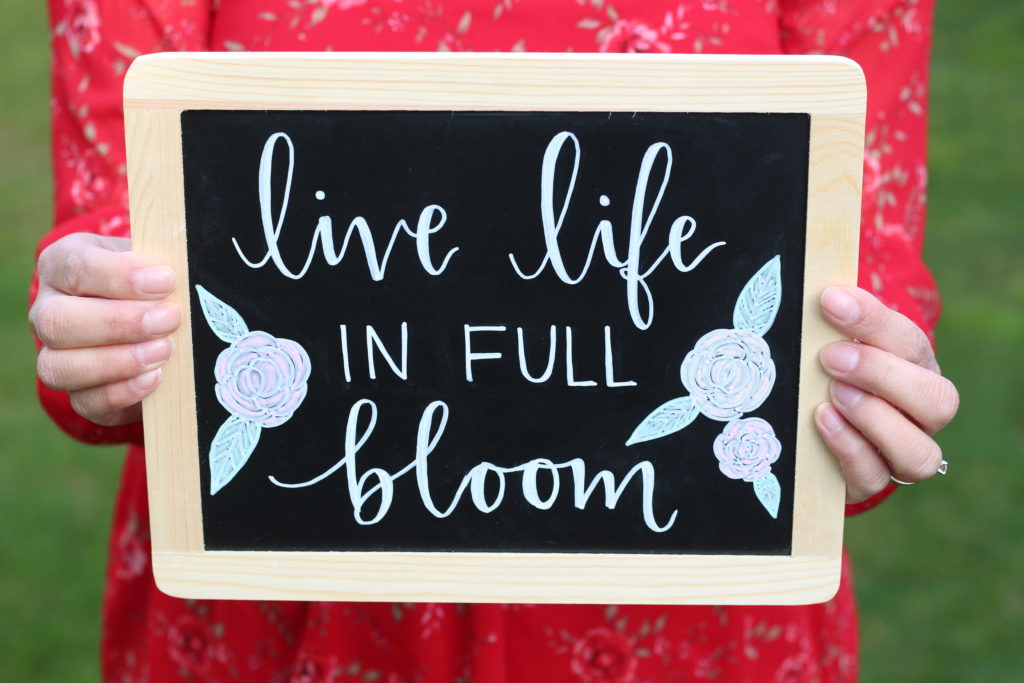 Kelsey even let me snap a few pictures of her on her camera! She adjusted the camera settings first and did all of the photo editing but hey, I think I did a decent job on pressing the shutter button! 😉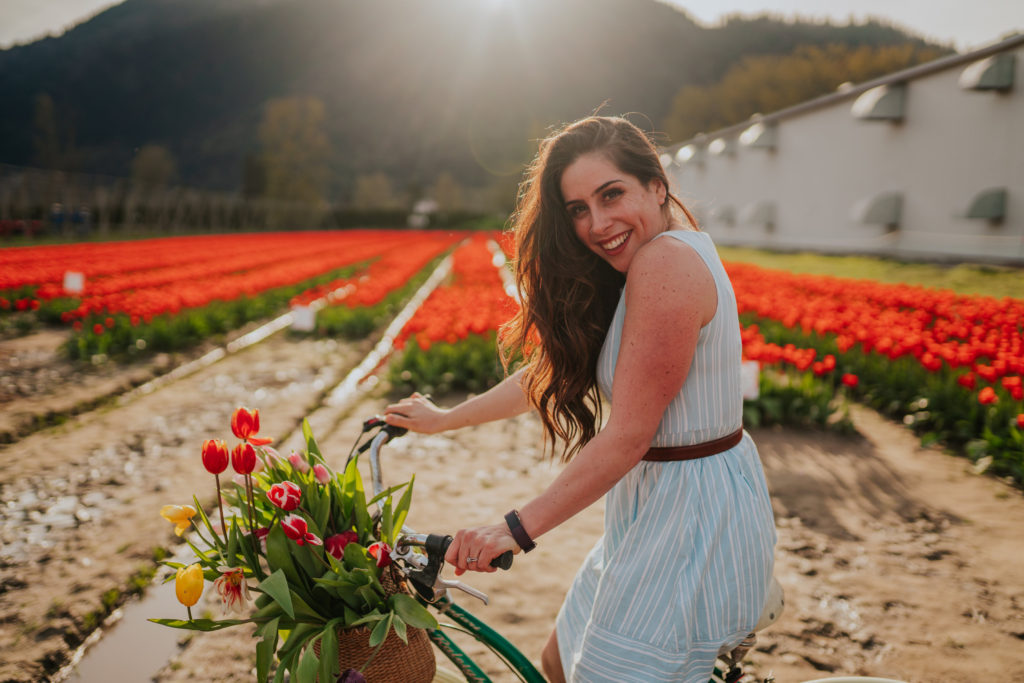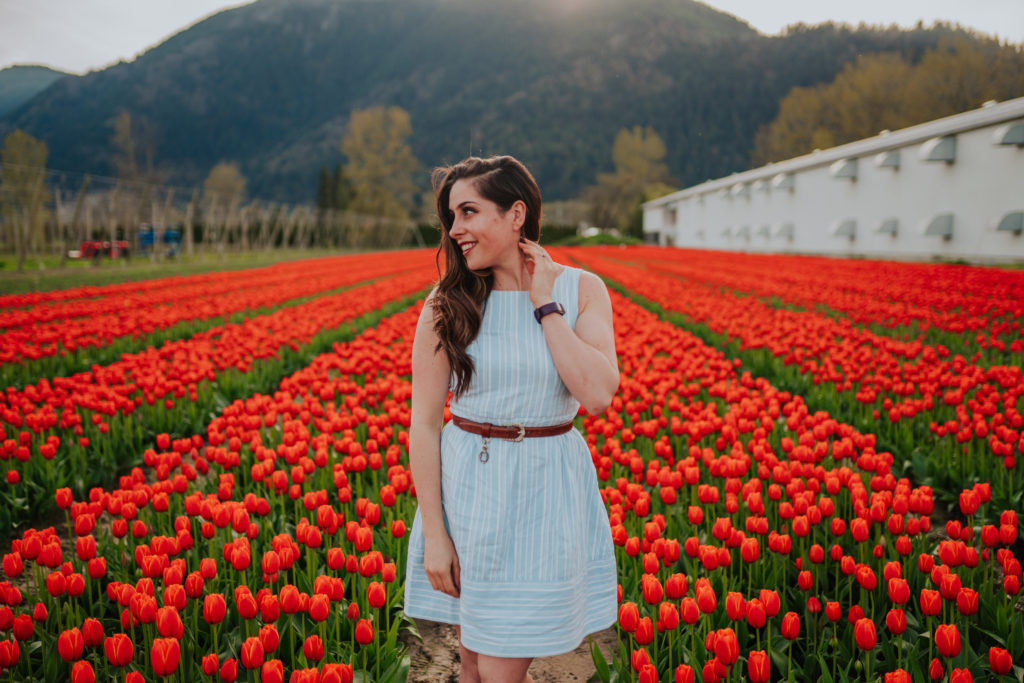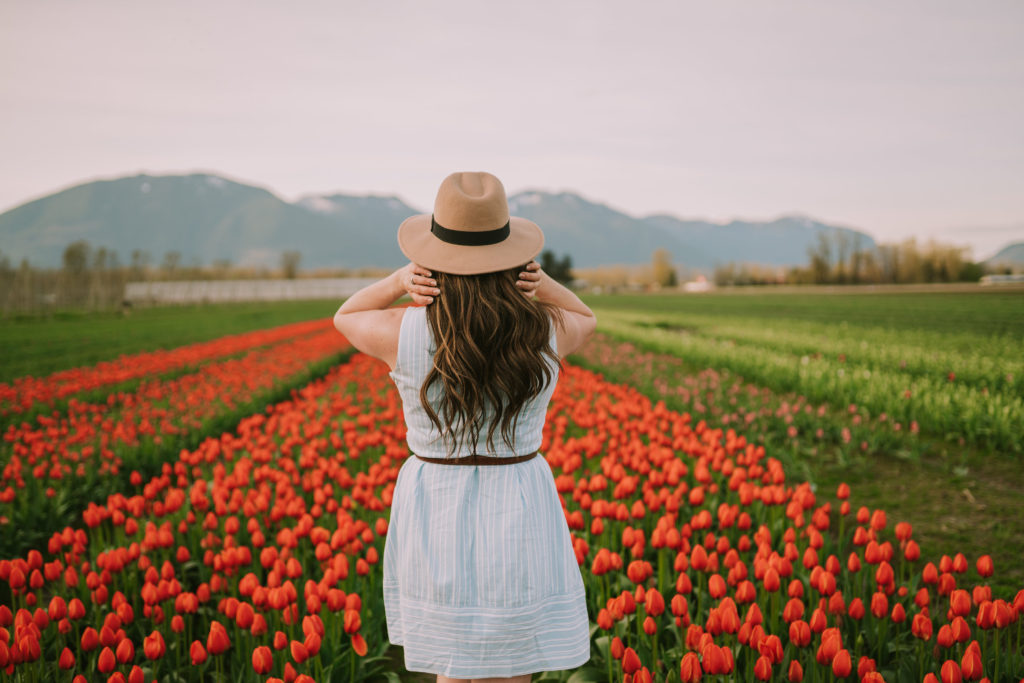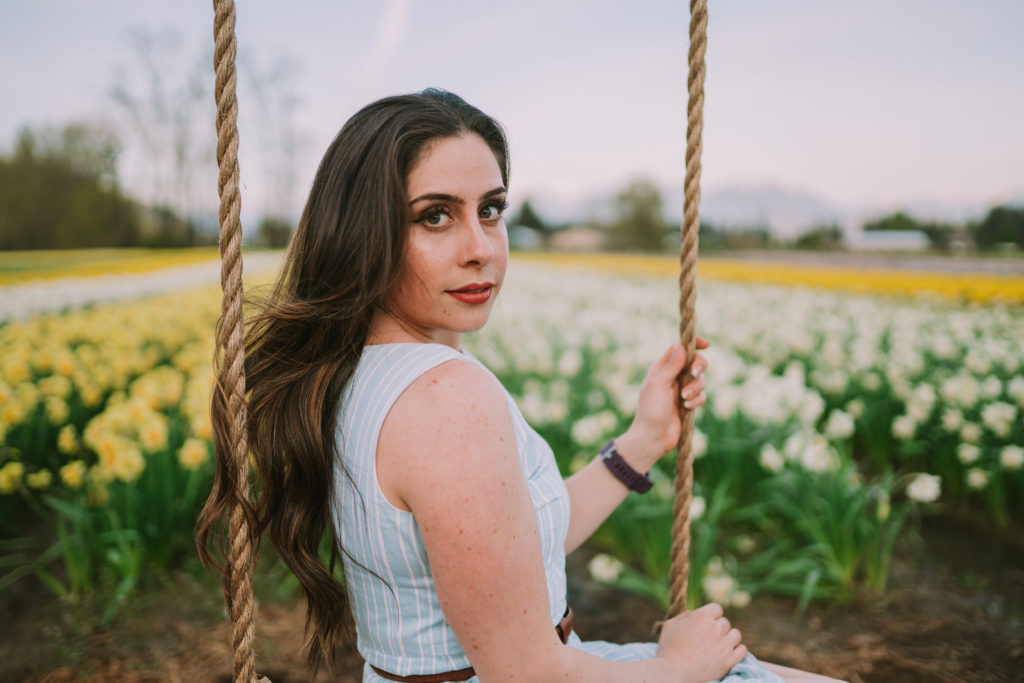 Some tips for visiting the festival:
Check the weather before heading to the fields
Purchase your ticket online to save a few bucks
The fields can be quite muddy so boots are a good idea
Try to visit on a weekday when it is less busy
Don't forget to purchase some tulips to bring home with you after your visit
Bring your camera!
If you are super hardcore, you can purchase sunrise tickets on the weekends. They are more expensive but you will get amazing light for photos and there are less crowds!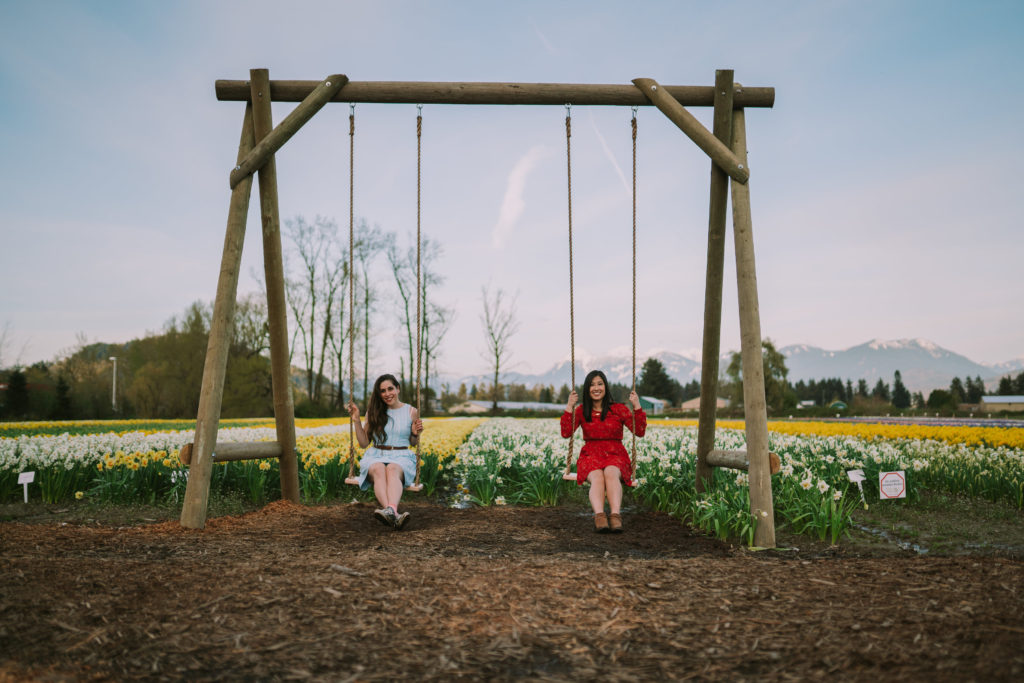 xoxo Bev
Photography by The MacLeans
For more info on the Tulips of the Valley, visit their website at tulipsofthevalley.com