It was such a dream to host my first intro to chalk lettering workshop at the High Street Community Room in Abbotsford. I have taught chalk art summer camps for kids before but having the chance to teach adults was a treat for me. A lot of thought and planning went into this workshop – collecting all the supplies, creating alphabet exemplars and practice sheets, planning the decor – but I couldn't be happier with how it all turned out!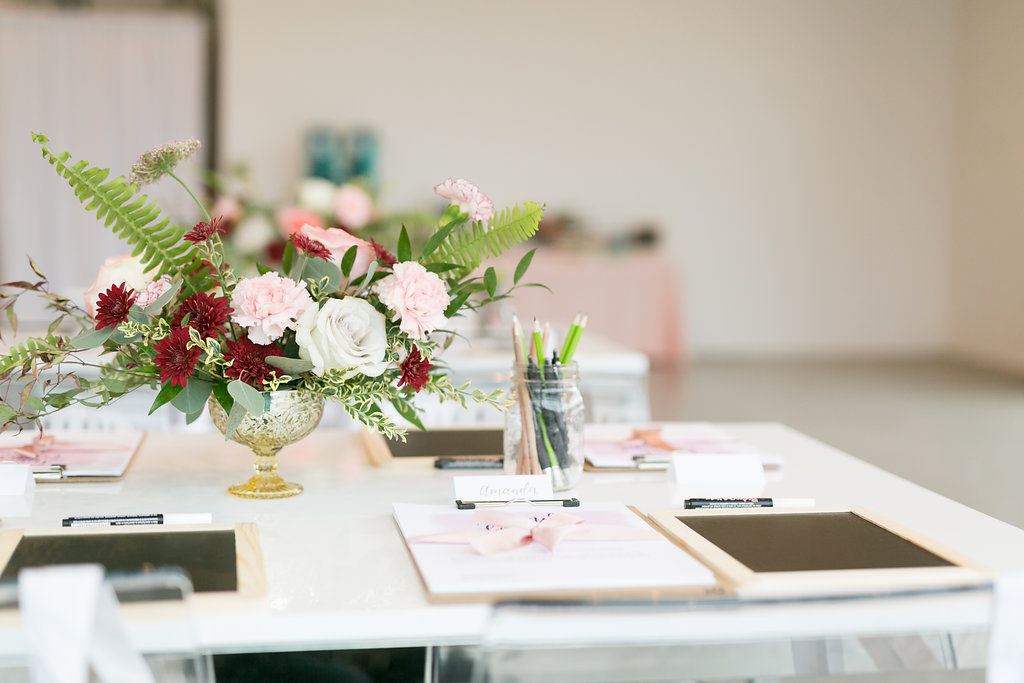 Each student received a lettering resource guide with practice drill sheets, chalkboard, chalk marker, keepsake tote bag and swag bag full of local goodies.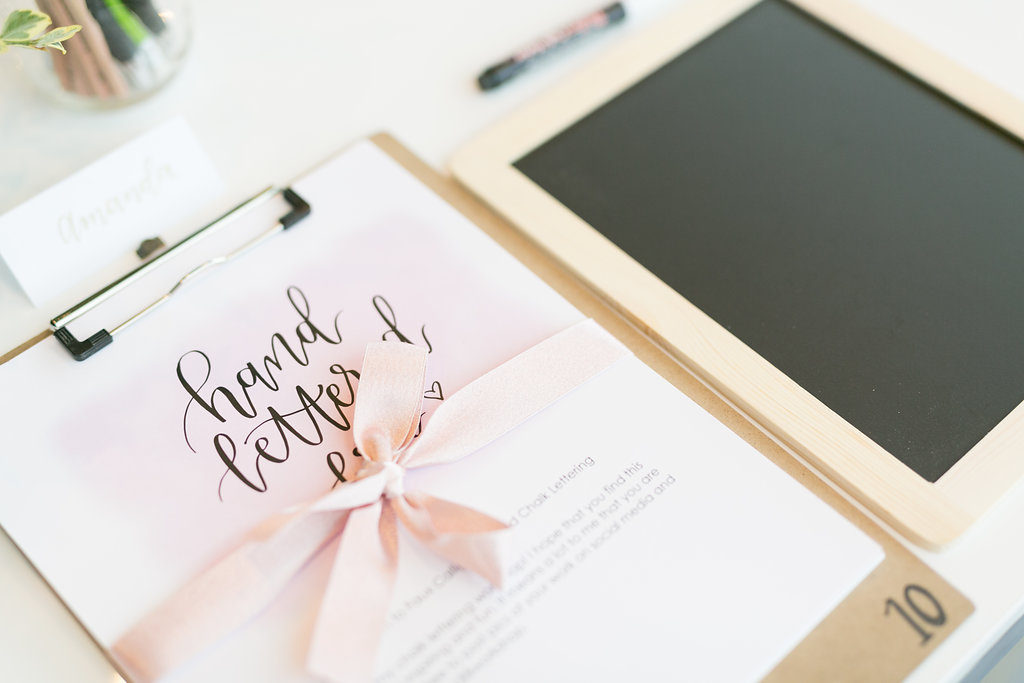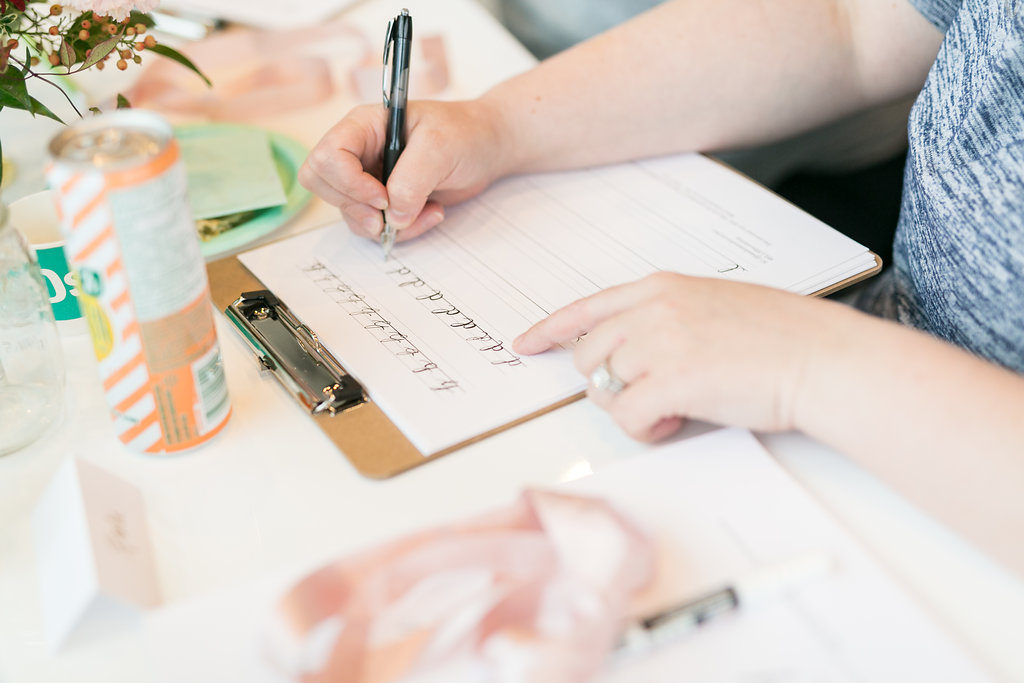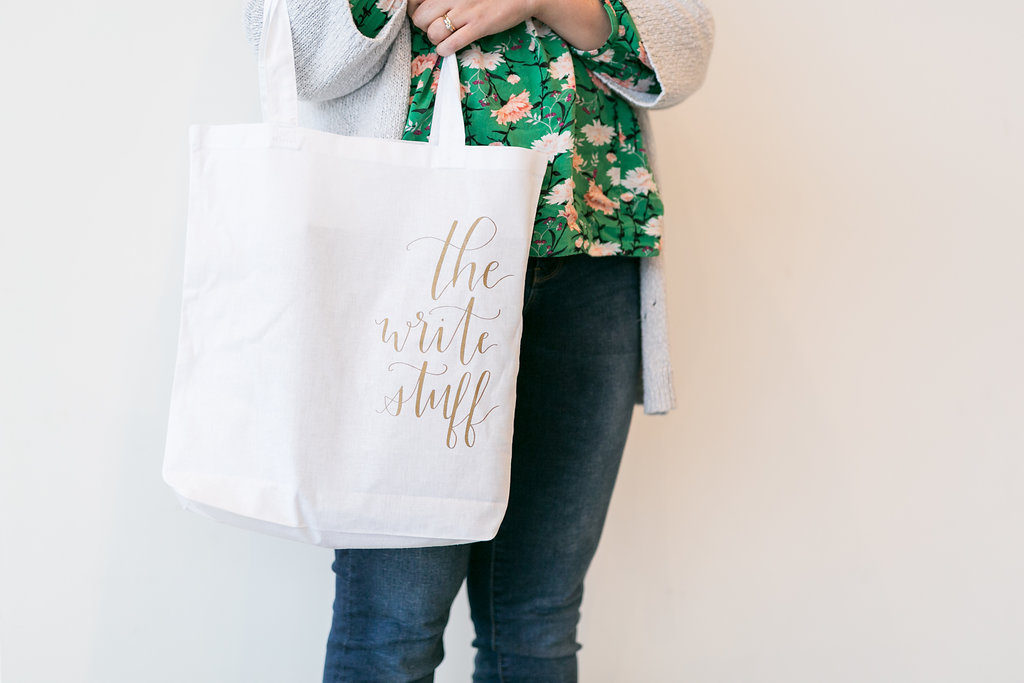 I asked Amanda from Tie a String to make me this custom white framed chalkboard. It turned out just the way I pictured it and I highly recommend Amanda for your chalkboard needs!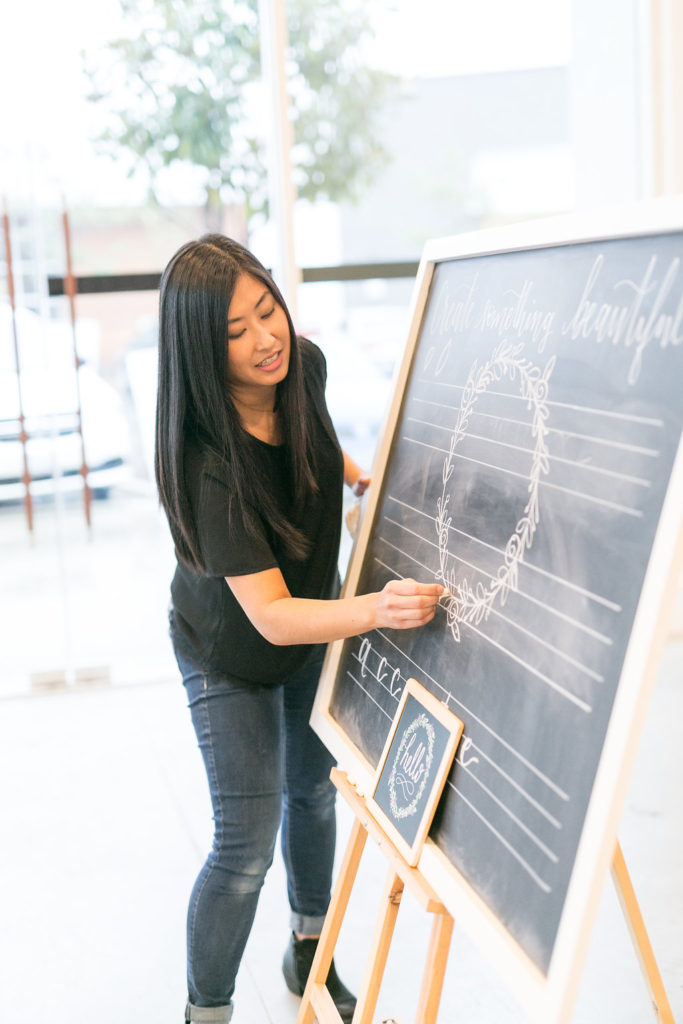 No event is complete without sips and snacks so I put together this table of cupcakes, fruit, and a self-serve popcorn bar. Amanda from Green Leaf Floral Design created all of the amazing floral arrangements.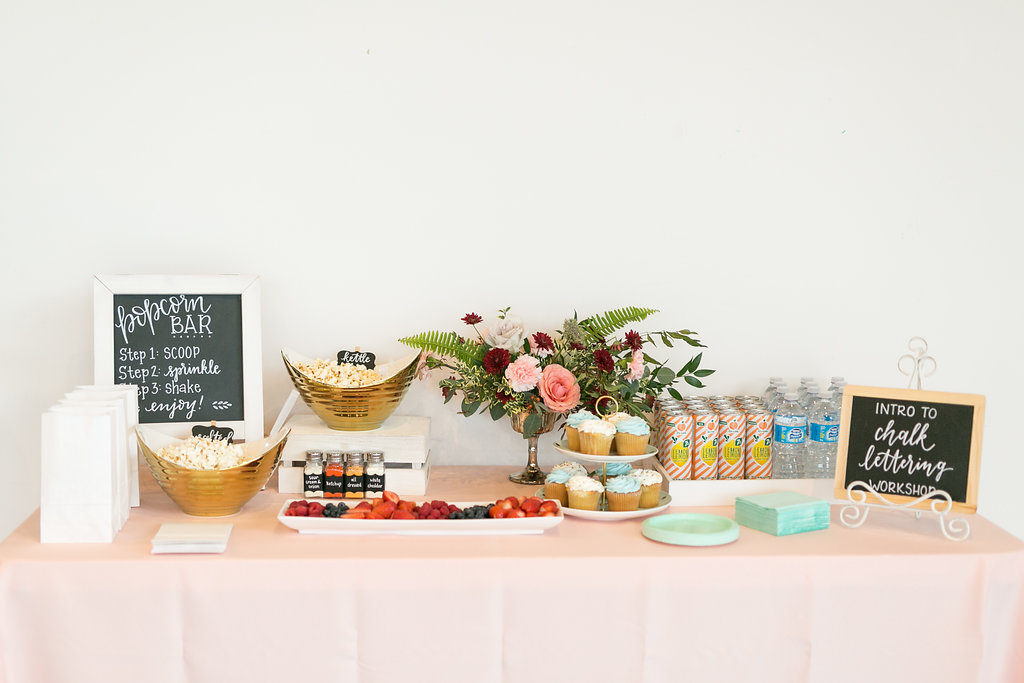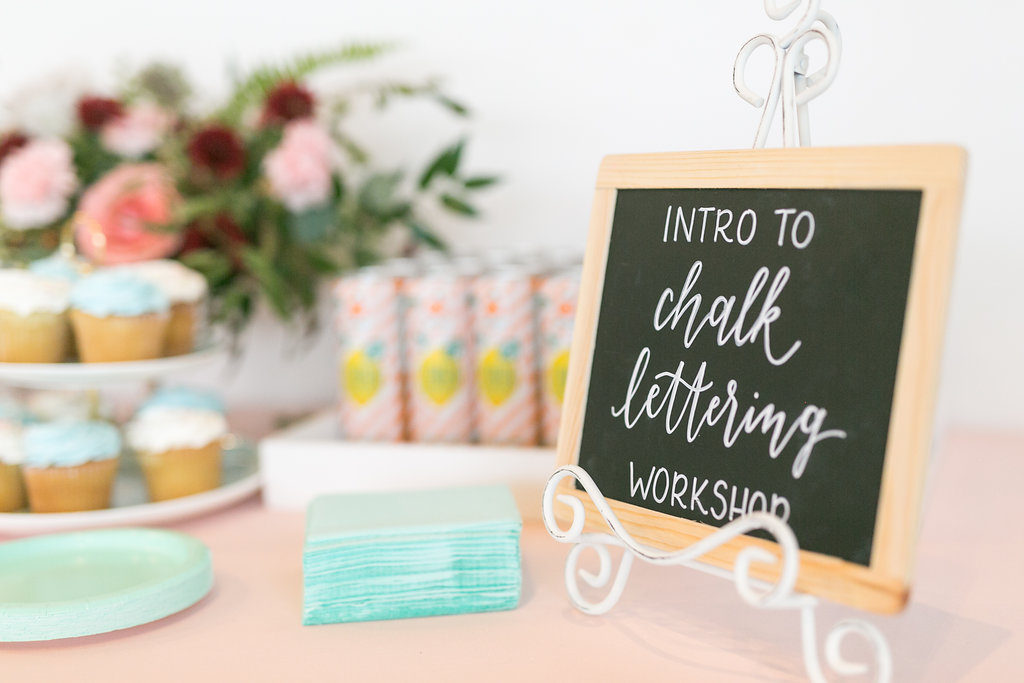 These ladies were such wonderful guests for my first workshop and their chalkboards turned out beautifully! I am so looking forward to planning more events like this in the future. To see upcoming workshop dates, click here.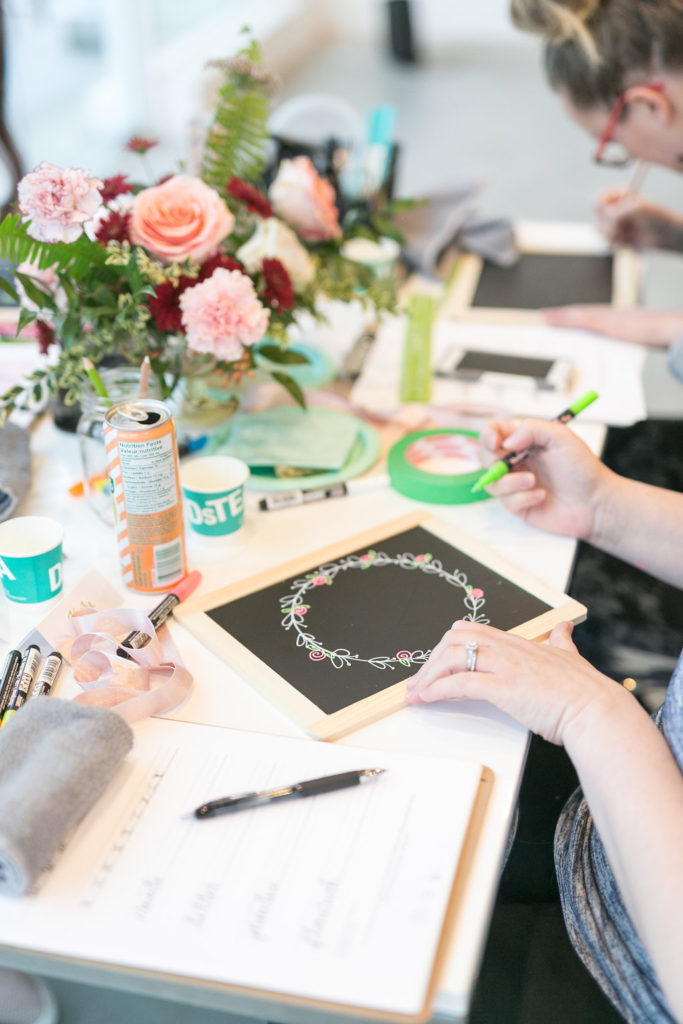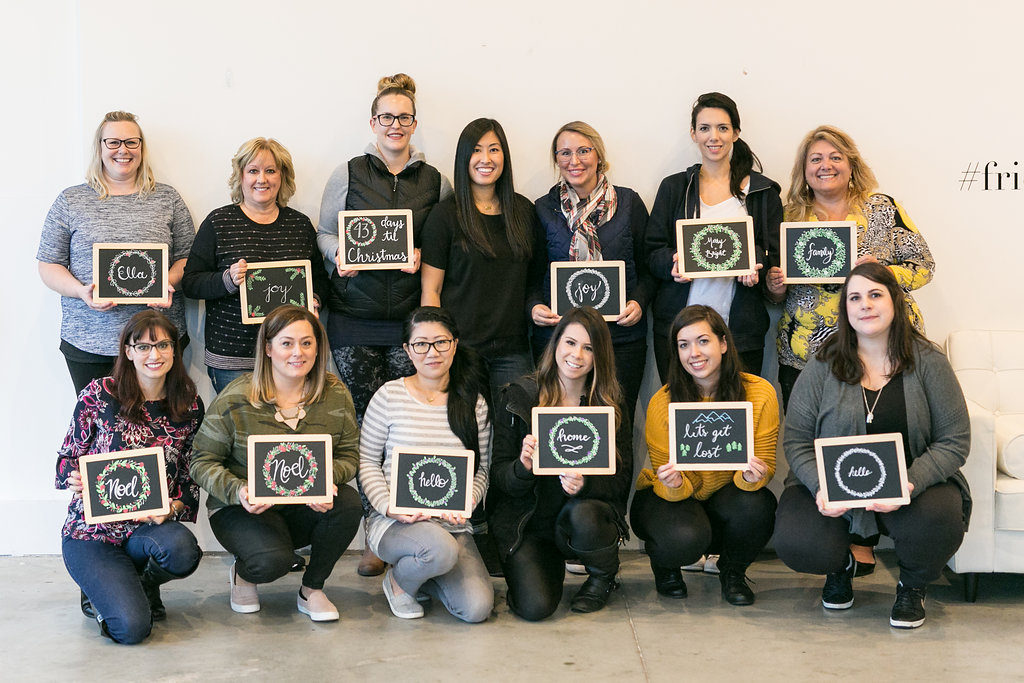 xoxo Bev
Photography: Sparrow Photography
Floral Arrangements: Green Leaf Floral Design
Demo chalkboard: Tie a String
Table linen: Pretty Things Rentals & Decor
Venue: High Street in Abbotsford
Other included vendors: