Welcome to handletteredlove.com, my new website and personal blog. I started Hand Lettered Love by Bev as a creative outlet when I discovered a love for lettering. Little did I know that people would actually be willing to pay me for my lettering services! It is amazing to see how my small business has grown in the past few years.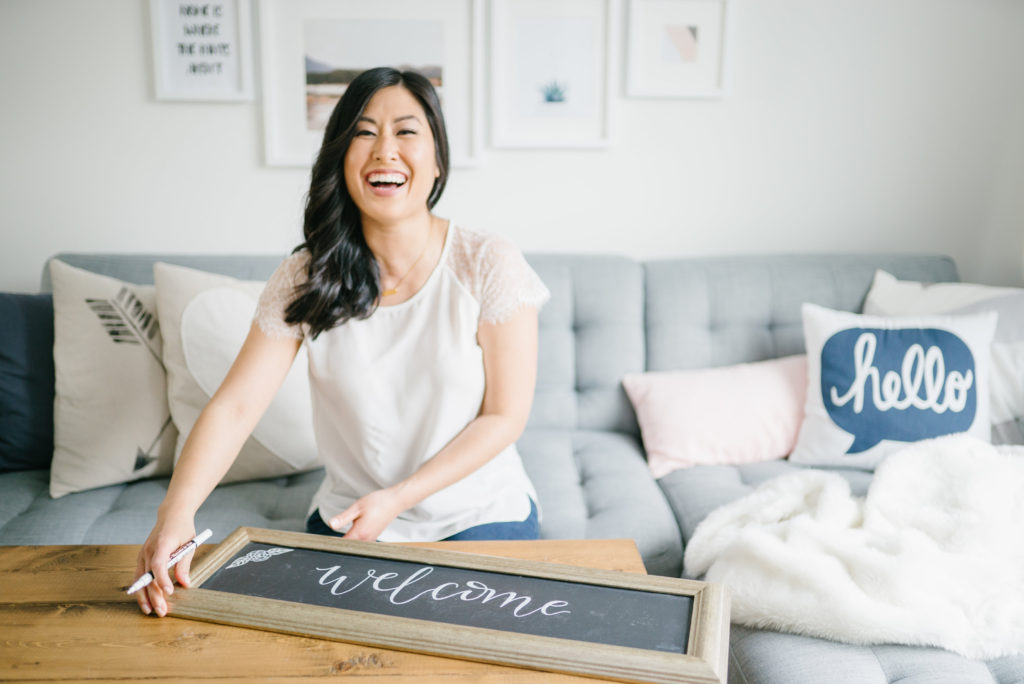 This is my husband Craig. He puts up with SO much – chalkboards in the living room, mirrors in the foyer, styled shoots in our home, accidental holes in the walls (oops!)… It's a wonder he is still married to me! I'm sure other lady bosses can relate.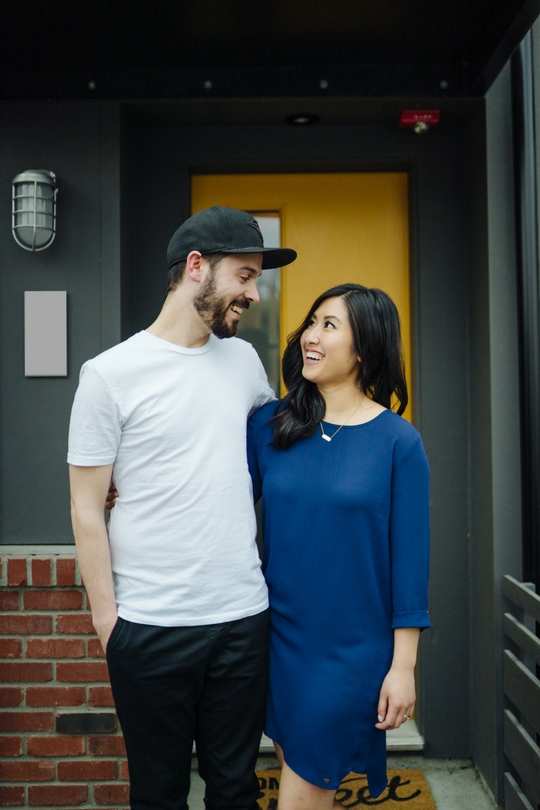 Since I started this small business, I have met so many wonderful clients and worked with some amazing vendors. Just this year I began planning styled shoots and I love how creative I get to be! It is a dream to be able to start my own blog and I truly can't thank you enough for letting me share my journey with you.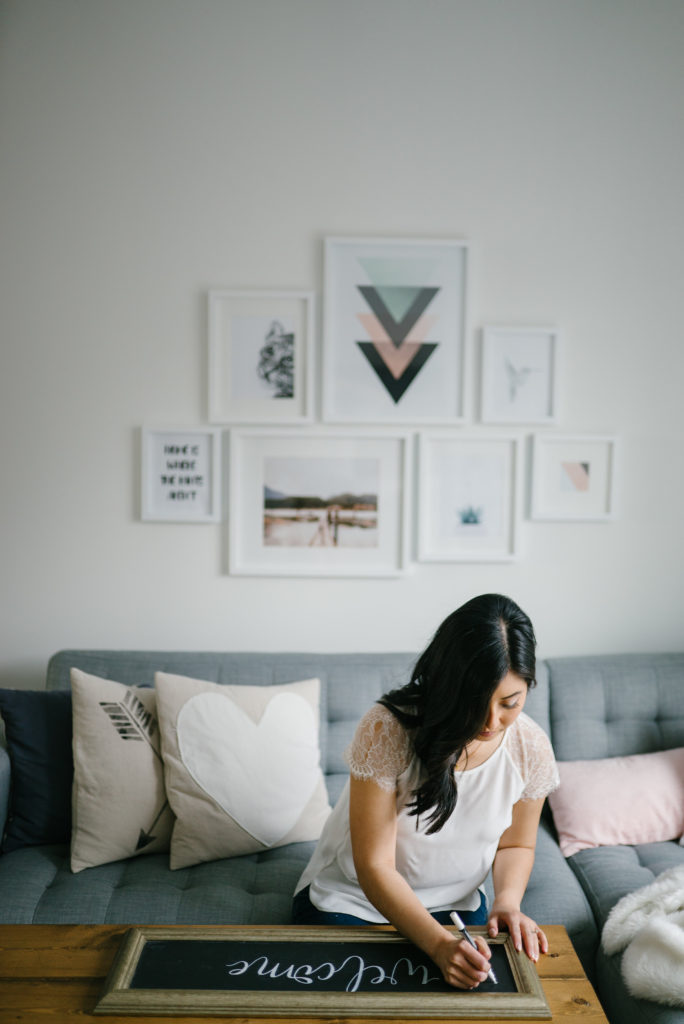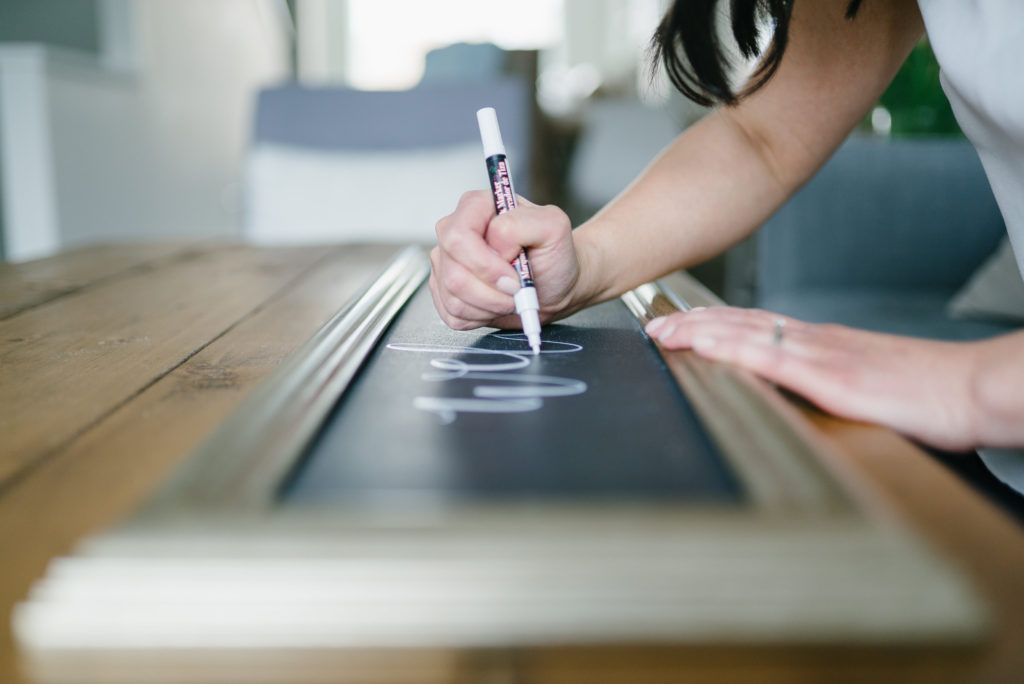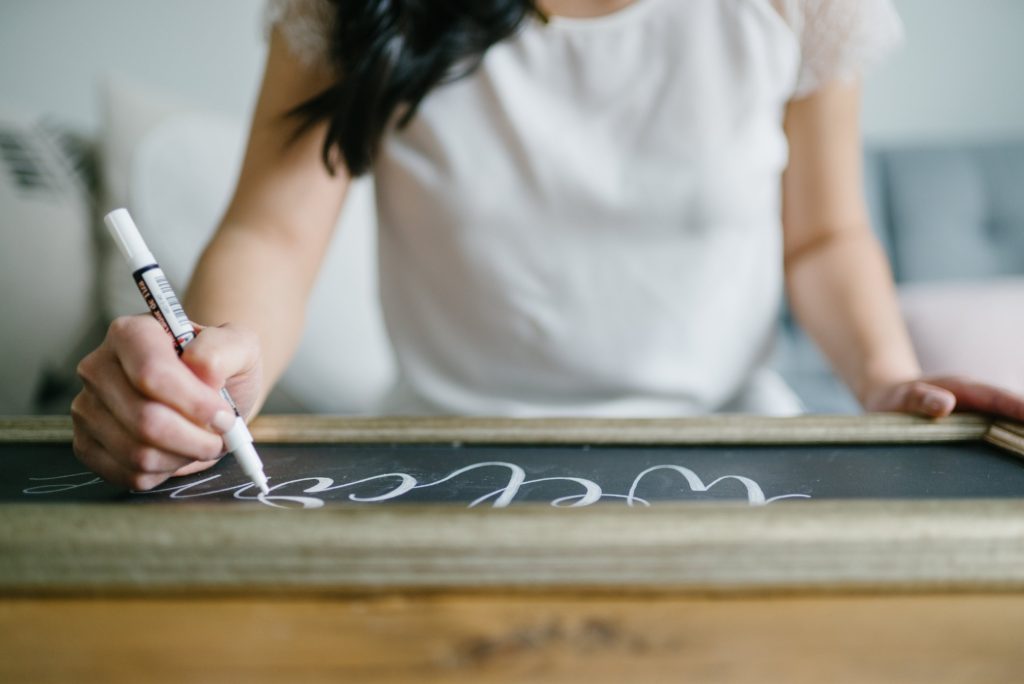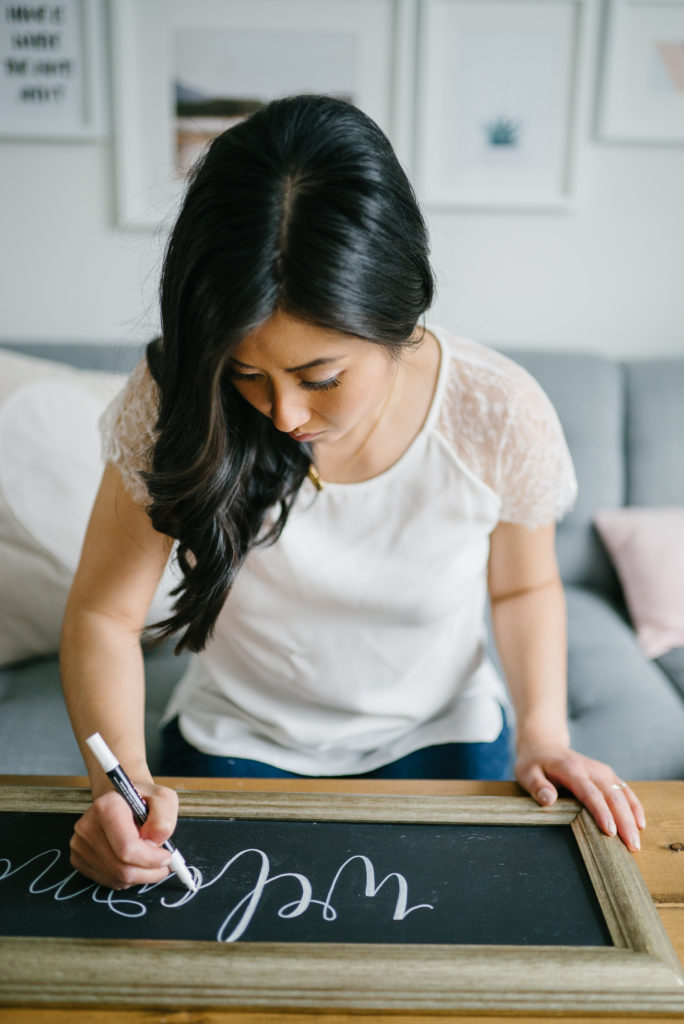 xoxo Bev
Photos by Kelsey of The MacLeans
Hair and Makeup by Amanda Elizabeth Makeup Artistry